Urgent: Send food and supplies to people and pets impacted by the Dixie Fire.
With over 750,000 acres burned, the Dixie fire in Northern California has quickly become the largest single fire in the state's history. The fire is only 48% contained and its total devastation has yet to be determined. People face long-term evacuations and the loss of their homes.
We're working with our partners on the ground to get food and supplies to those in need. Your gift today will support our disaster fund to help disaster victims in need. Right now, we are providing meals, Good Packs full of essentials, toys, and supplies to people and pets in crisis. Donate now.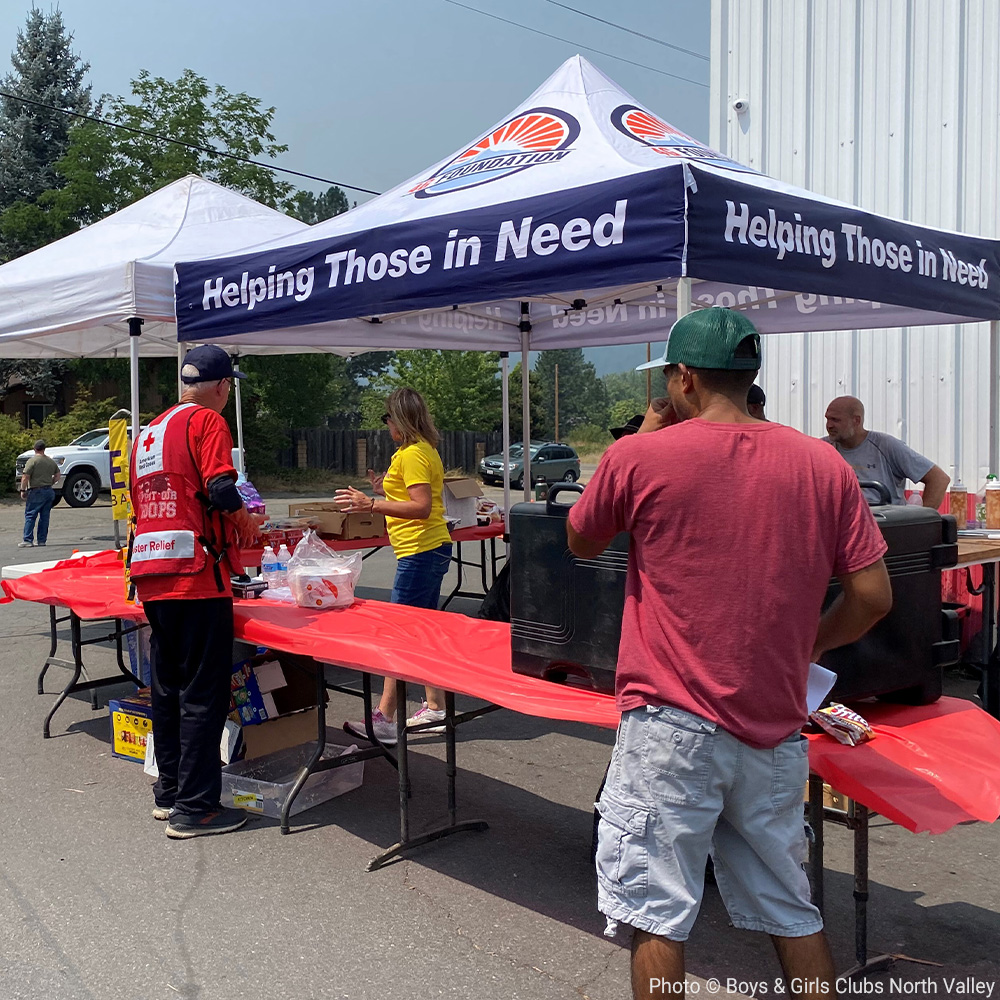 your gift helps us respond when disaster strikes
Greater Good Charities is dedicated to being there when it matters—after floods, fires, hurricanes, earthquakes, and other catastrophic events. Together, we've risen to the occasion to provide supplies, food, medicine, and much needed funding to those affected by past natural disaster. Your gift helps us respond when disaster strikes.
Consider giving a gift that can save lives. Every donation helps Greater Good Charities prepare first response teams as quickly as possible when disaster strikes. Your gift will fund emergency rescue teams, animal shelters, food, supplies, medical care, rebuilding response, and emergency transportation for animals in distress.
Natural disasters can strike without warning or mercy, leaving thousands of people and pets displaced. We need YOUR help now!
Send checks to:
Greater Good Charities
C/O: Accounting
600 University St Suite 1000,
Seattle, WA 98101 US