Help Ukrainian Families in Crises this Holiday
In the time of year that is normally full of warmth, togetherness, and celebration. Ukrainians are facing the horrifying war that continues to wage on. More than 5 million people have been forcibly displaced, and many families are caught in the crossfire — cut off from power, heat, and access to food and clean water.
Ukrainians need your help now more than ever. As temperatures plunge to below 0°, they must survive a frigid, dangerous winter without heat or reliable infrastructure. As Ukrainians face a brutal winter, you can provide a Winter Relief Kit equipped with traditional Ukrainian holiday food, blankets, scarves, socks, hats, and candles. Donate now to help us reach our goal of 3,000 meals this giving season.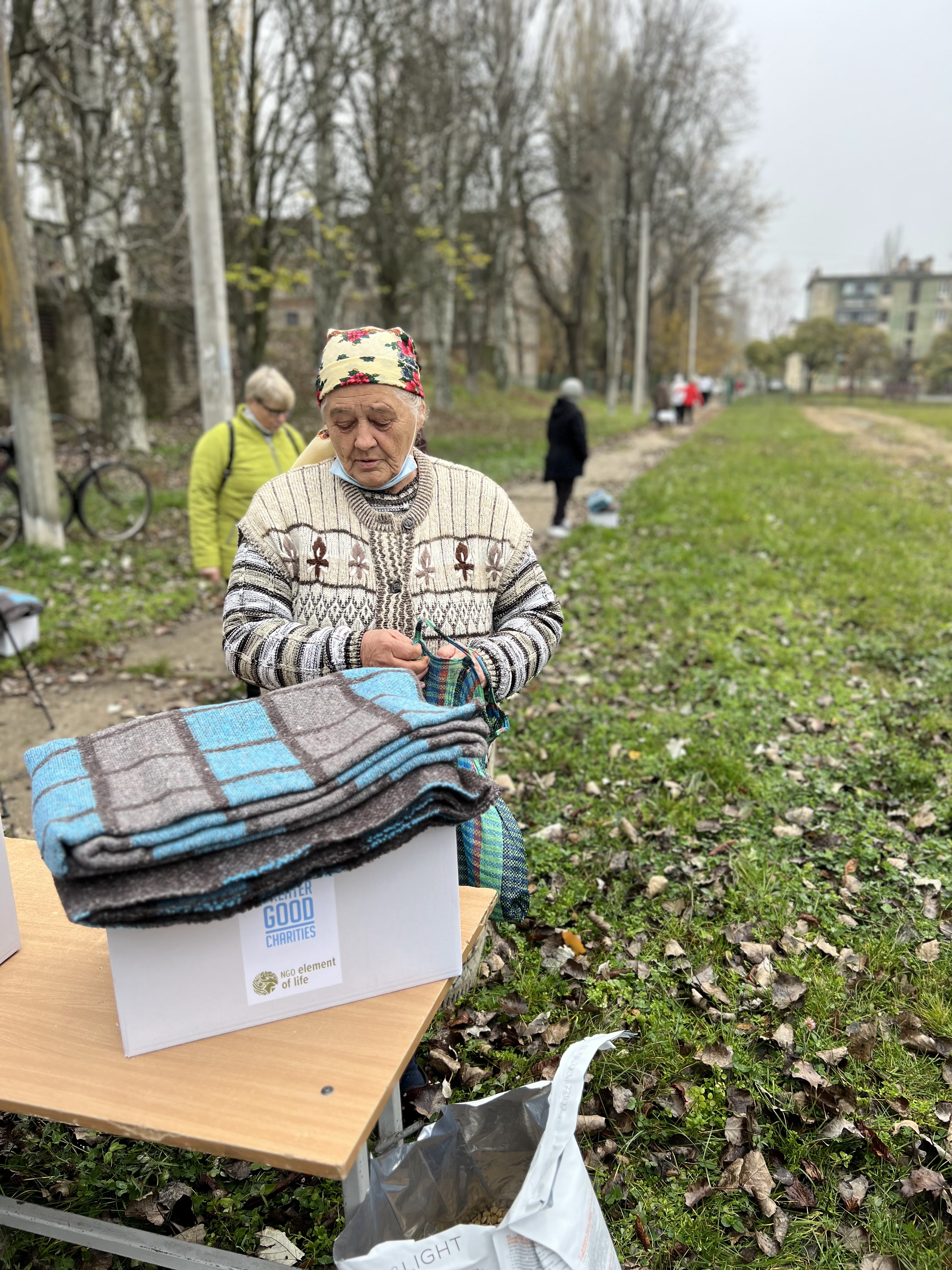 You can send relief to brave Ukrainians
As the holidays approach, what is normally a time of togetherness and warmth is leaving Ukrainian families in despair. Snow has started falling in Ukraine and the temperatures are plummeting to sub-zero. Russia continues to targeting critical infrastructure and will wipe out heat throughout the country. With loved ones deployed to the front lines, families are separated and alone. Now, more than ever, these brave families need our support.
Your generous donation rushes emergency aid to families in Ukraine. This lifesaving aid includes blankets, scarves, socks, hats, food, and candles. Your compassionate support ensures refugees can survive this dangerous time of year – and thrive all year long.
For a tax-deductible gift of just $50, you can provide a Winter Relief Kit for a family in need. These families have lost everything, but you can be a beacon of hope for those suffering in Ukraine.

Greater Good Charities has ultimate authority and discretion with regard to the distribution of its funds. All expenditures made are consistent with the exempt purposes of Greater Good Charities.
Send checks to:
Greater Good Charities
C/O: Accounting
301 Union Street #21308
Seattle, WA 98111 US