Shelters are stressful for cats, and a stressed cat is more prone to disease and nervousness, making it less likely to be adopted.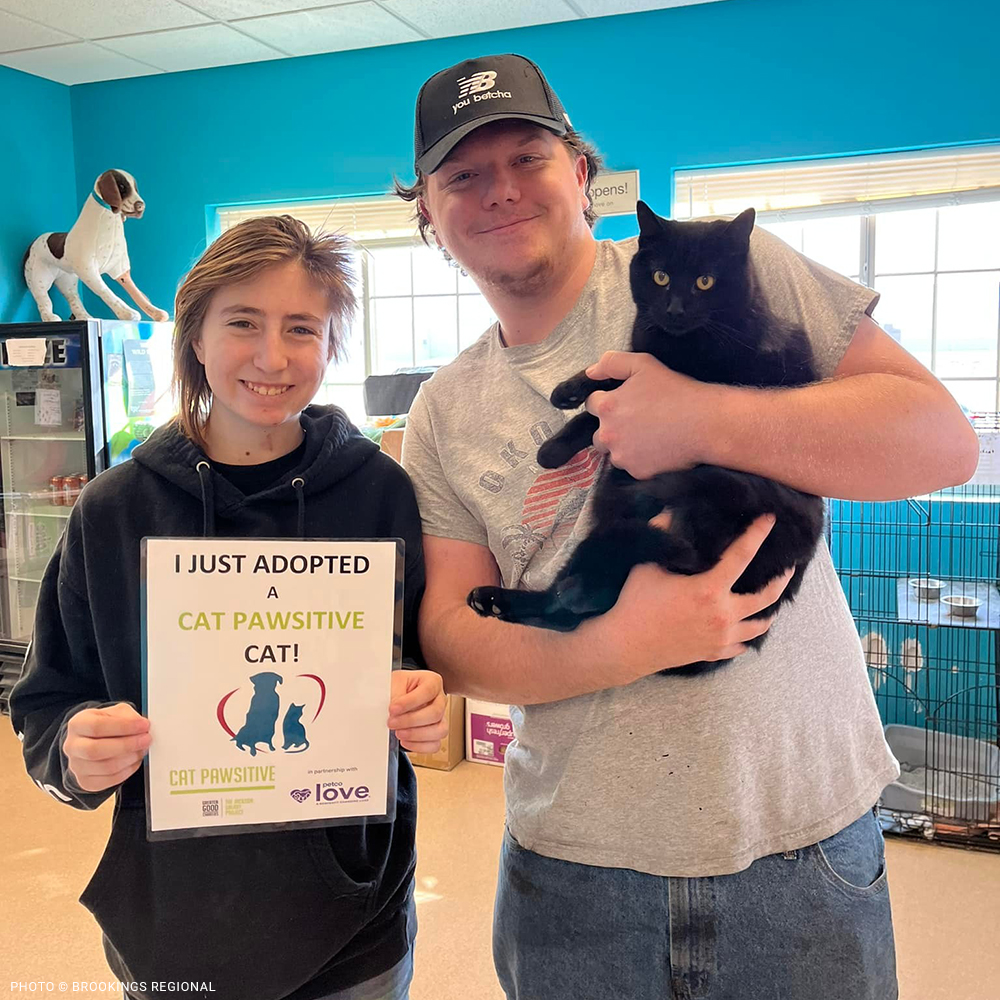 Save Cats Through Cat Pawsitive!
Cat Pawsitive—developed by Jackson Galaxy and a team of experts—works with shelters nationwide to teach cats new skills that enrich their stay in the shelter and make them more likely to find a forever home.

Through its positive-reinforcement clicker training initiative, Cat Pawsitive enriches day-to-day life for cats in shelters, and builds new skills for cats, shelter staff and volunteers alike.

You can help make more happy endings for cats. For just $10 you can give a Cat Pawsitive Care Package, including training, treats and a better chance at adoption. Donate now!
Greater Good Charities has ultimate authority and discretion with regard to the distribution of its funds. All expenditures made are consistent with the exempt purposes of Greater Good Charities.
Send checks to:
Greater Good Charities
C/O: Accounting
301 Union Street #21308
Seattle, WA 98111 US