As the holiday season approaches, we are reminded that disasters can strike anywhere at anytime. Hurricanes, storms, wildfires, tsunamis, earthquakes, and war are a looming threat that cannot be predicted until they happen. These crises events often cause severe damage to homes, bridges, natural foliage, and important infrastructures. They also pose great threats to wildlife, pets, and people everywhere. Disasters can force individuals and families to leave their homes with nothing but the clothes on their backs.
This holiday season, your tax-deductible $25 gift provides a Good Pack that contains personal hygiene goods, a blanket, meal replacements, and more. By giving today, you make it possible for us to better prepare and respond quickly when disaster strikes, easing suffering and helping communities and shelters rebuild.
Donate monthly to become a Protector, joining our community of donors who know that preparation is the most important part of disaster response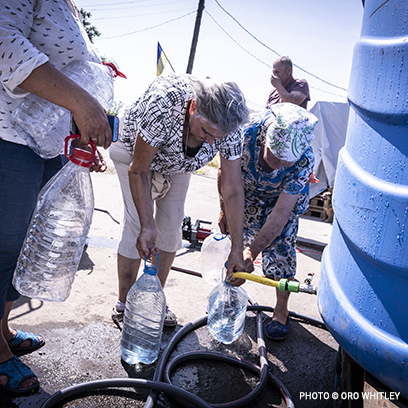 Devastating Disasters: Help People & Pets Now
Greater Good Charities is dedicated to being there when it matters—after floods, fires, hurricanes, earthquakes and other catastrophic events. Together, we've risen to the occasion to provide supplies, food, medicine and much needed funding to those hit by natural disaster. Your gift helps us respond when disaster strikes.
Consider giving a gift that saves lives. Every donation helps Greater Good Charities prepare first response teams as quickly as possible when disaster strikes. Your gift will fund emergency rescue teams, animal shelters, food, supplies, medical care, rebuilding response and emergency transportation for animals in distress.
Be there for vulnerable people and pets who need it most. Rush your donation now to help victims of unprecedented disasters.

Greater Good Charities has ultimate authority and discretion with regard to the distribution of its funds. All expenditures made are consistent with the exempt purposes of Greater Good Charities.
Send checks to:
Greater Good Charities
C/O: Accounting
301 Union Street #21308
Seattle, WA 98111 US