Rescue Rebuild is a shelter renovation program that recruits volunteers from all over the country to help shelters in need. Our team travels to selected shelters to take projects from concept to creation to improve both the lives of humans and animals. We help animals in need in a variety of different settings: Animal Shelters, Domestic Violence Shelters, and Homeless & Veterans Housing.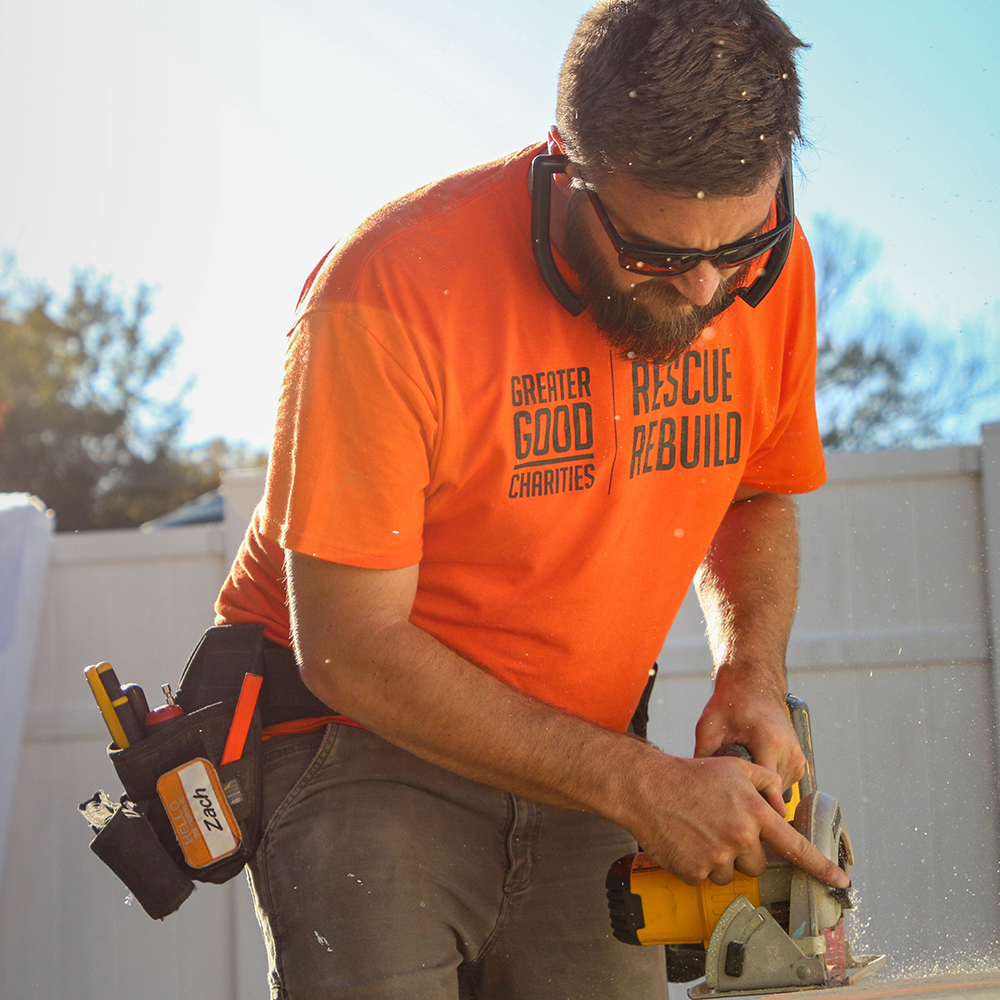 Support Upcoming Rescue Rebuild Projects to Save Pets!
Our goal is to make animal shelters more adoption-friendly by creating spaces that are engaging and enriching for pets and people alike. We work with shelters and wildlife sanctuaries to construct fun and welcoming environments alongside animal-loving volunteers. Some of our favorite projects include:
Play yards & agility
Kennel installations & repairs
Free-roaming cat rooms & outdoor enclosures
Shelter makeovers
Building & Repairing Wildlife Habitats/Enclosures
In 48 states, 3 countries and over 150 projects…Rescue Rebuild isn't afraid to hit the road with our tools in tow. We've traveled far and wide to help great shelters, families and pets.
You can help! Your gift will go toward future builds, making all the difference for shelter pets, victims of domestic violence and people experiencing homelessness. Donate today.
Greater Good Charities has ultimate authority and discretion with regard to the distribution of its funds. All expenditures made are consistent with the exempt purposes of Greater Good Charities.
Send checks to:
Greater Good Charities
C/O: Accounting
301 Union Street #21308
Seattle, WA 98111 US