On September 19th, Greater Good Charities' Good Flights program is partnering with The Animal Rescue Site to fly 60 pets out of overcrowded shelters in Louisiana and send them to new shelters in the Wisconsin. Will you help give these pets a chance at a better life?

Good Flights conducts life-saving airlifts and supports ground transport for some of the country's most at-risk pet populations (including asymptomatic heartworm positive dogs, homeless cats, and harder to place large size dogs). Good Flights also helps clear space in shelters and evacuate pets in times of disaster. To date, Good Flights has transported over 10,000 at-risk shelter pets to safety.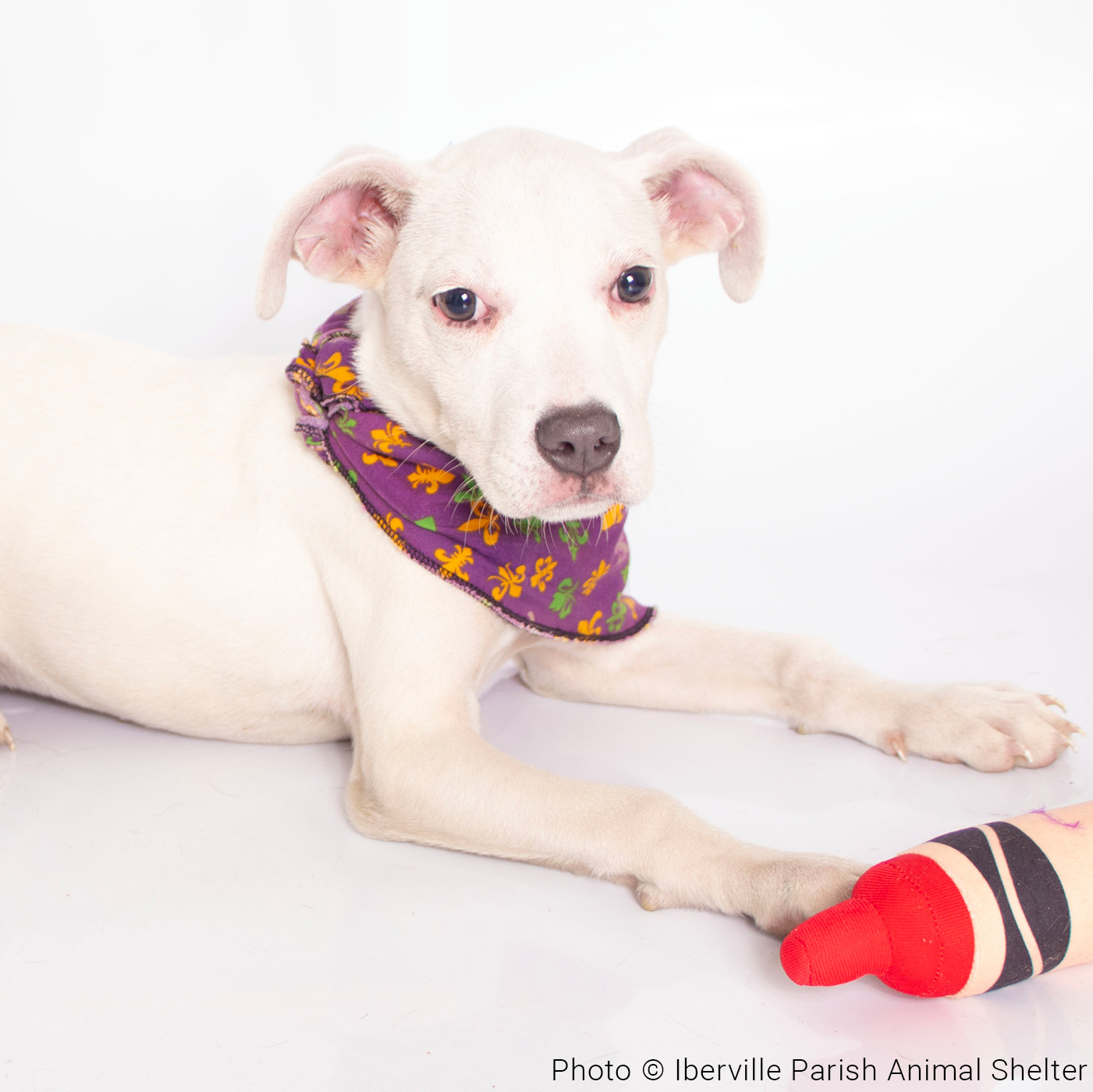 Help Transport At-Risk Shelter Pets this September
One day, a group of children was playing near an old house and heard a horrifying noise coming from under the front porch. They ran from the "big, dangerous" creature and got help. Turns out, it wasn't a monster at all, but a scared pup whose leg was caught on a piece of rope. An animal control officer freed the sweet girl and took her to the local animal shelter, where they named her Suzette. Now, Suzette needs your help to find her forever home.

On September 19th, we're flying Suzette and other pets in need out of overcrowded shelters in Louisiana to Wisconsin. Upon arrival, each pet will receive the care they may need to ensure they are healthy and happy to win over the hearts of potential adopters.

You can help! Your gift will help save these pets and fund future flights. Just $5 helps cover the fuel costs of flying a pet 125 miles towards safety. If you are able to contribute, please help these pets reach safety.
Send checks to:
Greater Good Charities
C/O: Accounting
600 University St Suite 1000,
Seattle, WA 98101 US