introducing greater good charities
A Letter from Liz Baker CEO
Dear Friends,
In September of 2007, GreaterGood.org was officially founded based on the simple principle that when we all work together taking small actions, we can actually change the world. We held a shared belief that our collective efforts to see the good in the world by funding impactful projects would make a meaningful and measurable difference for people, pets, and planet. We proudly worked together that year to provide $1.9 million in grants to support that very thought.
Now, 13 years later, our impact has grown into something truly special thanks to the commitment of supporters like you. Last year alone we provided more than $55 million in grants to organizations around the globe.
As our impact has grown, so has our approach. We have adapted to better serve those who need us the most. We began to see new opportunities to help the communities we serve through our own efforts and in 2012 we launched our first signature program to help pet shelters improve adoption rates through marketing and photography, One Picture Saves a Life. Since then, we have expanded to fully operate 13 signature programs of our own, doing everything from leading global biodiversity expeditions, to providing media training to girls across the world, to renovating pet shelters, to responding to catastrophic natural disasters and this year a pandemic.
We are not the same organization we were in 2007. Our approach is broader, our impact deeper, our giving larger. We have grown into something greater than the sum of our parts. I'm proud to share our new identity with you: Greater Good Charities.
While our name has changed, be assured our dedication has not. Greater Good Charities will remain steadfast and true in our mission and founding principles. Small actions do change the world. All this time, it has been your passion and commitment that makes this impact possible.
Simply put: together we amplify the GOOD.
This year has humbly presented all of us with many new challenges. We are prepared to face these challenges with you. I am honored to count you as a member of the Greater Good Charities community and look forward to continuing to share in our collective effort. We couldn't do any of this without you by our side.
With gratitude,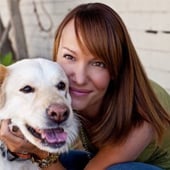 Liz Baker
CEO
Greater Good Charities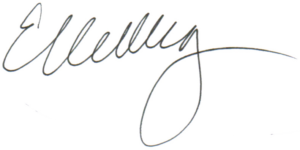 P.S. The best way to explain our journey together is to show you. I'm thrilled to share our brand story video with you below.
Scroll through our interactive timeline below to see some of our milestones over the past 13 years on our journey to becoming Greater Good Charities.
amplify the good: support people, pets, and the planet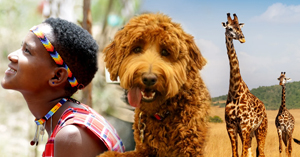 Amplify the good with a one-time donation to help people, pets, and the planet. Every bit helps to provide aid to the most vulnerable. You make our work possible.