BOARD chair
Meet Jam
Jam M. Stewart is currently head of Corporate Affairs for the Banfield Pet Hospital business of Mars, providing strategic communication and policy leadership to protect and promote the reputation of the amazing teams at the practice's 1,000+ pet hospitals.
Previously, Stewart was Vice President of Corporate Affairs for the North American Petcare business of Mars, leading community engagement, creative services, consumer relations, brand public relations, internal communications, stakeholder strategies and corporate digital platforms. She was also the architect for the Better Cities for Pets program, which aims to make life better for pets by creating more pet-friendly places. Earlier in career, Stewart held various public affairs, communications and marketing roles at SC Johnson, Kohl's Department Stores and Daniel J. Edelman.
Serious about giving back, she lends her time and service to several nonprofit organizations. She proudly serves as Board Chair for Greater Good Charities, a global organization devoted to improving the health and well-being of people, pets and the planet and is Board President for the Banfield Foundation, which is focused on making preventive care possible for pets that need it most. She also served on the board of PEDIGREE Foundation, which aims to help dogs find their forever homes and Civic Design Center, which drives actionable change in communities to improve quality of life.
Passionate about lifting, supporting and developing others, she is currently the Executive Sponsor for the Banfield PRIDE and Veteran's associate resource groups. Previously she served as the Executive Sponsor for Women of Mars and co-founded The Village, a resource group for parents. She mentors women through the Harvard Business School program, Women Leading Purposefully. She's been honored as a Woman of Influence by Nashville Business Journal and has received the Top Women in PR award by PR News.
Stewart earned a master's degree from Michigan State University and graduated with honors from Eastern Illinois University.
She lives in the Nashville area with her two kiddos James and Jasmine, her four-legged babies, Jackson Ryder and Baxter Henry and partner, Stuart. She is a voracious reader and is attached to her well-worn passport.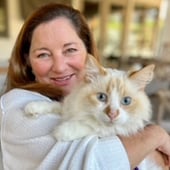 Board Vice Chair
Meet Julie
Dr. Julie Ryan-Johnson is passionate about Shelter Medicine and has been a shelter veterinarian for over 25 years and was the director of a large government shelter. She served as President of the Southern California Veterinary Medical Association and is the CE Co-Chair for the California VMA. Dr. Ryan-Johnson is a member of ASV (Association of Shelter Veterinarians) and SAWA (Society of Animal Welfare Administrators). Dr. Ryan-Johnson also serves as the CVMA disaster coordinator for Orange County, California and is one of the founding members of southern California's Large Animal Response Team (LART). She enjoys riding Alainn, the horse she bred for dressage, hiking out on trails with friends and dogs and paddleboard surfing out in the ocean. She is married to small animal practitioner Dr Gary Johnson, and co-owner of Dana Niguel Veterinary Hospital and Laguna Niguel Veterinary Hospital.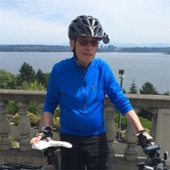 BOARD Treasurer
Meet John
John Gehrt has held senior executive management positions with retail, direct marketing, manufacturing, transportation, distribution Internet, and NFP organizations and is currently the managing director Quick Start Shared Services, LLC., John has over 40 years' experience working at executive and board level with companies ranging in size from startup to the Fortune 500. John has taught Strategic Planning, Finance and Statistics in adult education advanced degree programs. John holds a BA in Economics from the University of Washington and an MBA from the University of Puget Sound.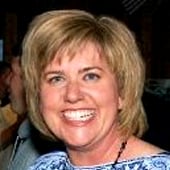 BOARD Secretary
Meet Julia
Julia Christophersen is the Chief Merchandising Officer for GreaterGood.com, where she leads a very talented buying team who develop and bring to market custom products from around the world. Julia has been with GreaterGood.com for over 20+ years. Prior to joining GreaterGood.com, Julia spent 5 years at one of the leading computer reseller companies in the country doing print marketing for key graphic accounts.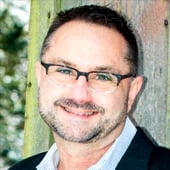 BOARD member
Meet David
David Yaskulka, Greater Good Charities' Board Chair from 2018-2022, is MidAmerica Pet Food's (MAPF) Senior Vice President Corporate Social Responsibility, and Board Vice Chair for the Pet Sustainability Coalition.
He was Nature's Logic CEO from 2019-2022, leading the brand to sustainability leadership while multiplying sales, profits, and investor value. Nature's Logic was acquired by MAPF in 2021.
Prior, during executive leadership roles at Halo, David forged a partnership with GGC, gaining multiple marketing award nods. He helped grow social mission companies such as eBay for Charity and Investors' Circle (now part of the American Sustainable Business Network). His strategies are featured in over a dozen books. He's also held leadership roles in nonprofit sustainability groups.
He studied philosophy at Williams College (BA), and has a Certificate in Sustainable Business Strategy from Harvard Business School. David and his wife Debbie share their Budd Lake, NJ home with sons Noah and Ben, dogs Samson and Lyla, and cats Erebos and Zebulon.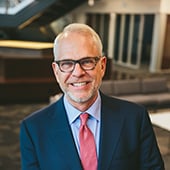 BOARD member
Meet David
David Samuelson is the CEO of ISACA. ISACA is a global professional association and learning organization that leverages the expertise of its more than 150,000 members who work in information security, governance, assurance, risk and privacy to drive innovation through technology. It has a presence in 188 countries, including more than 220 chapters worldwide. David is a seasoned executive with particular strength in strategic and technology leadership, communications and execution. He has a deep foundational expertise in operational execution, product management and leadership, and deep industry experience in global education technology, software development, consumer publishing, television, and theater. Samuelson has had proven success in both creative ideation and tactical execution of ideas, with an excellent track record of working effectively across global, complex and matrixed organizations. His 25 years in education began at the Minnesota Educational Computing Corporation as vice president and executive producer. He worked at Pearson, the leading global education company, for 15 years in a variety of executive roles, including president of global schools, chief marketing officer and product strategist for Pearson's US School division, and VP of the Family Education Network. Samuelson's earlier career in theatre and television included an Emmy award-winning children's television producer.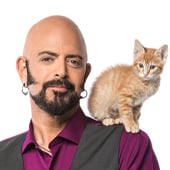 BOARD MEMBER
Meet Jackson
Jackson Galaxy is the host and executive producer of Animal Planet's long running hit show My Cat From Hell. Jackson, an animal advocate and cat behavior and wellness consultant, is also a two-time New York Times best-selling author with more than 25 years of experience working with cats and their guardians. Jackson is on a mission to educate people about cats and deepen the human and cat bond, while reducing the number of animals that end up in shelters.
True to this goal, Jackson started The Jackson Galaxy Project (www.thejacksongalaxyproject.org), which seeks to better the lives of at-risk animals by transforming the places they live and helping the people who care for them. Through this work, he supports important causes for animals in need, and runs the Cat Pawsitive program-which uses positive reinforcement training to make adoptable cats feel comfortable and confident in the shelter environment, and help them find their forever homes.
In 2017, Jackson joined the Greater Good Charities' family, adding The Jackson Galaxy Project to the global nonprofit's array of programs.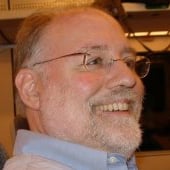 BOARD Member
Meet Greg
Greg Hesterberg was a co-founder and one of the original board members of Greater Good Charities. As President and co-owner of GreaterGood.com for over 20 years Greg helped establish The Animal Rescue Site and other charity Click to Give sites. A cat lover since adopting a stray kitty while in law school. Greg and his life partner Martine share their home with three senior kitties which were litter mates and adopted as kittens. Initially they wanted to adopt two girls but couldn't leave their brother behind when the kittens were ready to go home.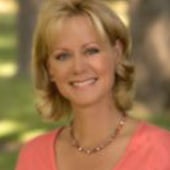 BOARD MEMBER
Meet Kimberly
Kimberly Klintworth enjoyed a 26-year career in television broadcasting, reporting and anchoring for ABC and CBS affiliates in Rochester, NY, Pittsburgh, PA and Salt Lake City, UT. But Kimberly's favorite years were as host and co-producer of"Profiles in Caring", a non-profit TV series highlighting humanitarian work worldwide. Kimberly and her team traveled to some of the most remote places in the world, bringing attention to the hard work and life-changing efforts of ordinary people doing extraordinary things.
In recent years, Kimberly and her family's foundation have focused their attention on expanding Greater Good Charities' outreach, particularly in the areas of education and empowerment of young women. Since the outbreak of war in the Ukraine, they are helping Greater Good Charities sustain refugee relief efforts for displaced families and their pets.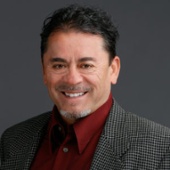 BOARD Member
Meet Jeffery
Jeffery R. Zuba obtained his Doctor of Veterinary Medicine degree from the University of Wisconsin's School of Veterinary Medicine. Following graduate school in virology and immunology, he completed his residency in Zoo and Wildlife Medicine at San Diego Zoo Global. Dr. Zuba then received an appointment as Clinical Professor in Zoo Medicine at Colorado State University. For the past 27 years, Dr. Zuba has been a staff veterinarian at the San Diego Zoo Safari Park. Professional highlights include being a faculty member for the EnviroVet Institute (an ecosystem veterinary health program); an affiliate instructor at the Wildlife Health Center at the UC-Davis; the Director of Veterinary Programs for the US Fish and Wildlife Service's California Condor Reintroduction Program; Veterinary Coordinator for the Condor Release Program in Baja, Mexico; and the Veterinary Advisor for both the AZA's California Condor and White Rhinoceros Species Survival Plans. Dr. Zuba consults and lectures internationally on a wide range of subjects including mega-vertebrate anesthesia and conservation medicine and serves as a scientific advisor for several conservation and educational institutions. Dr. Zuba is an inventor and founder of a company which creates and manufactures specialized mega-vertebrate anesthetic equipment. He is also a principal investigator of a team of international veterinarians who developed anesthetic and laparoscopic protocols to perform the first ever surgical contraception procedures in free-ranging African elephants as an alternative to the controversial use of culling for population control.
Executive Leaders & Staff Management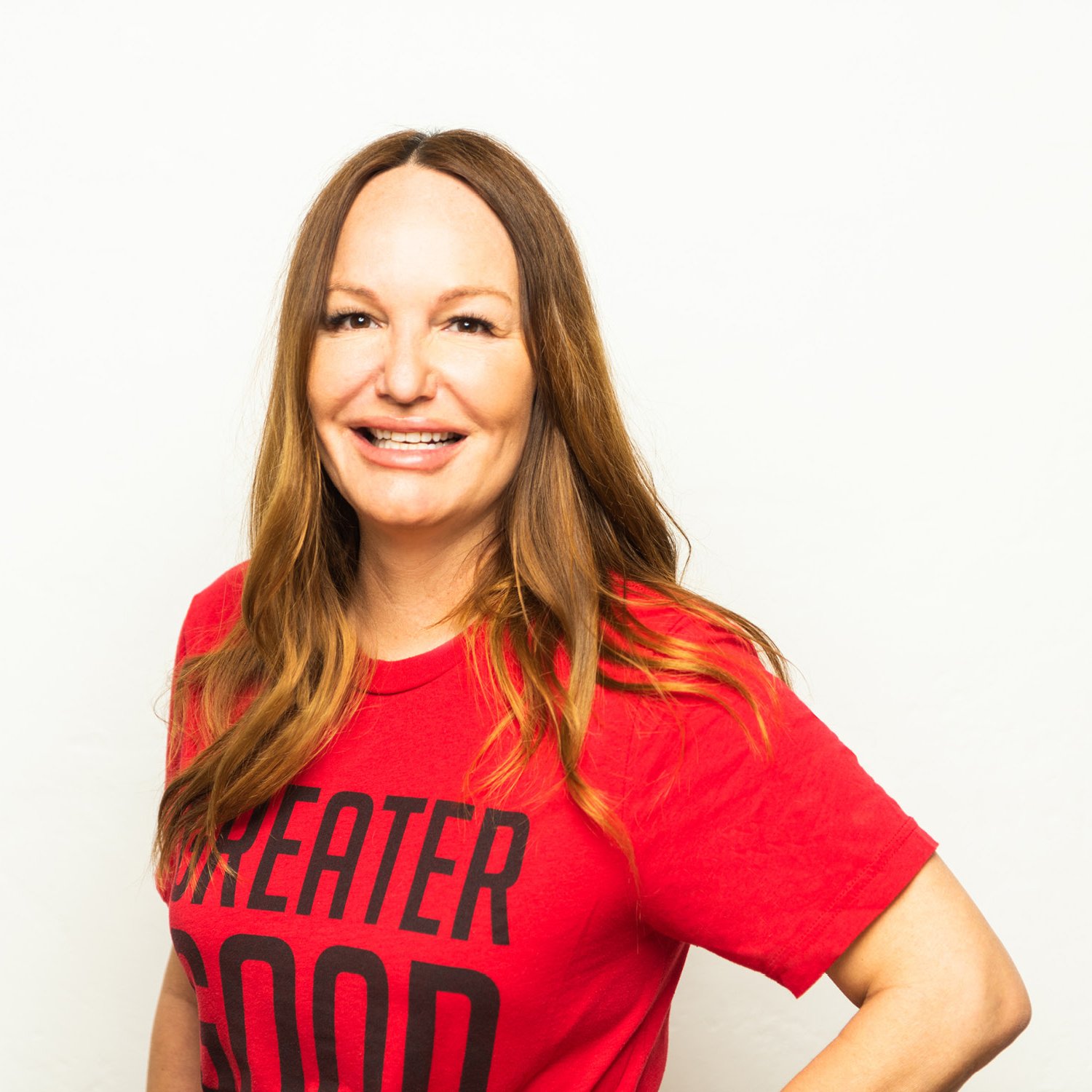 Chief Executive Officer
Meet Liz
Liz Baker serves as CEO of Greater Good Charities, a national non-profit that works to amplify the good in the world to improve the well-being of people, pets, and the planet. Since joining Greater Good Charities in 2012, Liz has set the strategy for the organization and overseen the implementation of more than a dozen innovative programs that impact the lives of countless people and pets while leading the way for powerful compassion filled change.
These programs have resulted in everything from leading dozens of global biodiversity expeditions, to providing hundreds of scholarships to girls across the globe, flying thousands of at-risk pets to safety to renovating pet and domestic violence shelters, and responding to catastrophic natural disasters.
Under Liz's leadership, Greater Good Charities has received an overall 100/100 score from Charity Navigator in the areas of finance & accountability, leadership & adaptability, and culture & community, with a top four-star rating exemplifying success. Greater Good Charities also achieved a Platinum Rating for transparency through GuideStar. To date, Greater Good Charities has given more than $575 million in impact, including cash grants, in-kind supplies, and programmatic support in 121 countries since 2007.
In Liz's previous role as Executive Director of the Petfinder Foundation, she worked to distribute grants to adoption partners across the U.S. Liz has also worked for Petfinder as Vice President of Partner Relations, at Family Education Network as Vice President of Digital Sales and Marketing, and at MeetingMakers.com as Vice President of Operations.
Liz lives in Tucson, Ariz. with her adopted pit bull and two adopted cats. Her oldest daughter goes to college in London and youngest daughter goes to college in San Diego.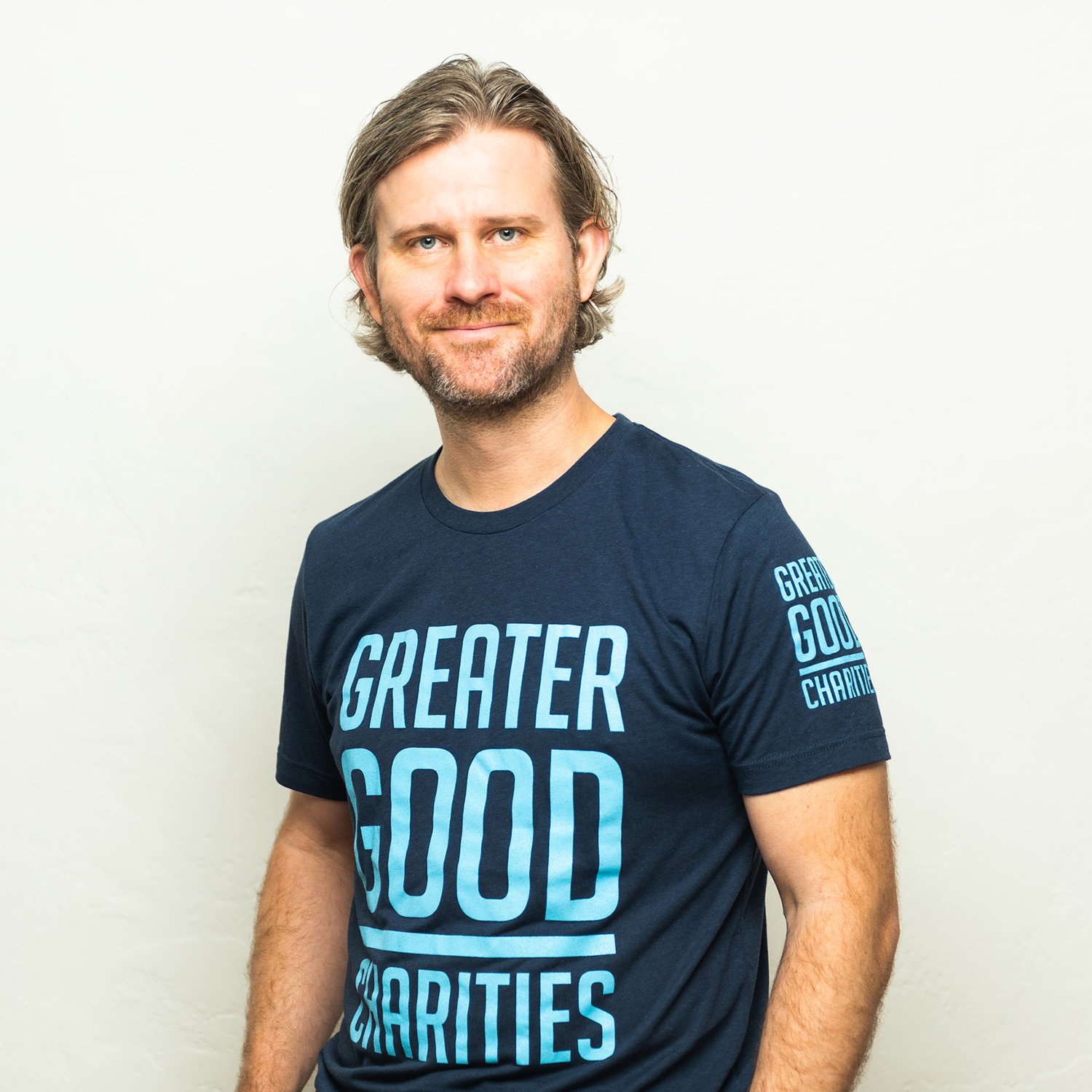 Chief Operating Officer
Meet Noah
Noah Horton serves as the Chief Operating Officer for Greater Good Charities, a national non-profit that works to help people, pets, and the planet by mobilizing in response to need and amplifying the good. Since joining Greater Good Charities in 2013, Noah has helped to launch and lead the expansion of over a dozen innovative programs that work to accomplish this mission.
In his role as Chief Operating Officer, Noah works with a talented team of program experts to support the mission of the organization, and drives collaboration with Greater Good Charities' marketing and fundraising professionals to create and execute meaningful campaigns throughout the year. Noah believes that there is nothing more rewarding than connecting people to projects they care about and telling the story of the good work done by Greater Good Charities' programs.
Under Noah's guidance the fundraising and marketing efforts have been instrumental in helping to create and support the growth of the existing program portfolio at Greater Good Charities. To date, Greater Good Charities has invested more than $575 million in real impact, including cash grants, in-kind supplies, and programmatic support, to charitable partners in 121 countries since 2007.
Prior to his work with Greater Good Charities, Noah served as Assistant Director for Petfinder Foundation, where he helped foster corporate and charitable relationships to help end the euthanasia of adoptable pets. He also worked in the music industry both as a musician and a promoter, where he first learned the importance of marketing and the power of a good story. Noah currently volunteers for nonprofits in the animal welfare, public radio, and choral arts spaces. Noah holds an MBA from the University of Arizona.
Noah currently lives in Tucson, AZ with his lovely wife, their cat Raja, and their dog Willow.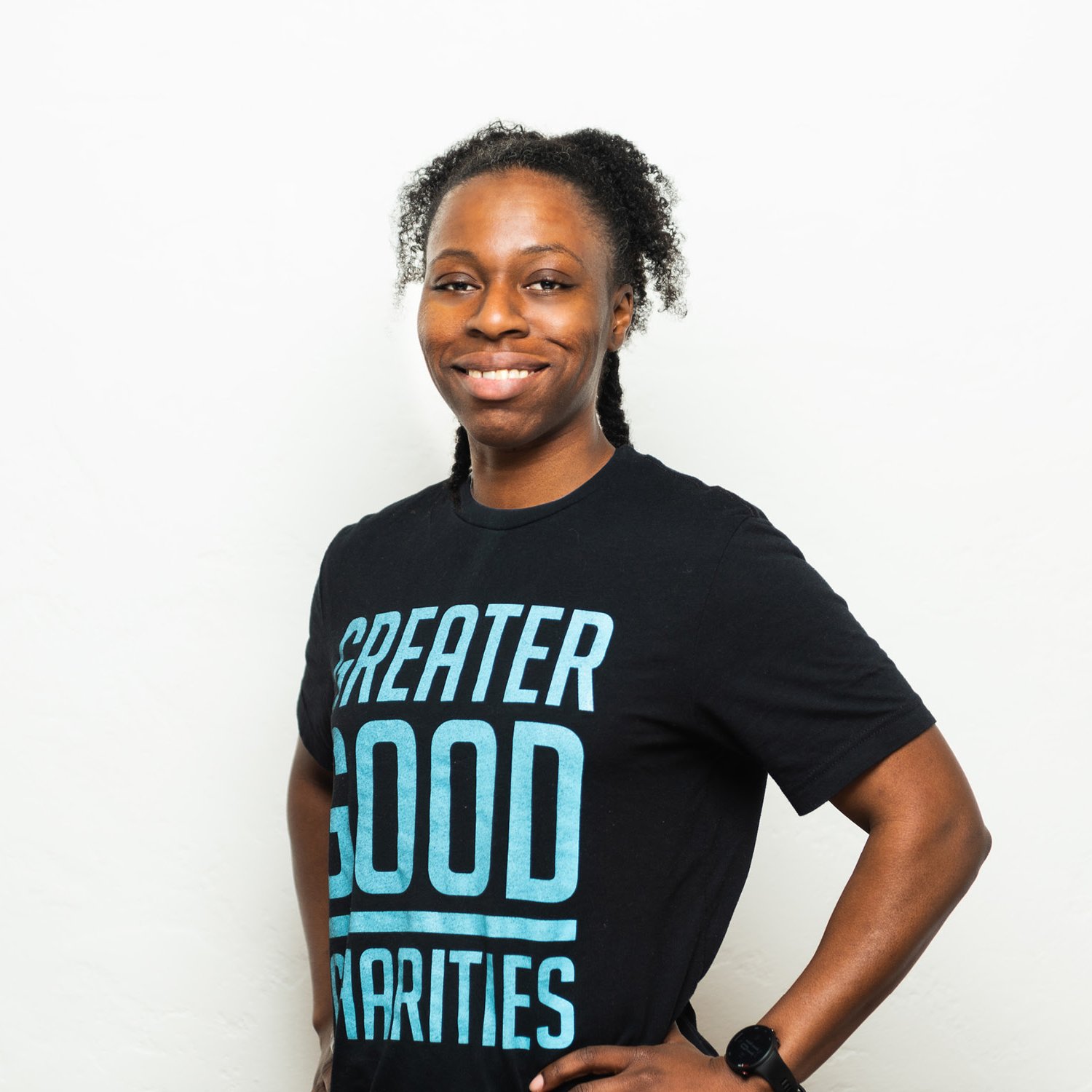 Chief Financial Officer
Meet Jemimah
Prior to joining Greater Good Charities, Jemimah Okantey spent 12 years working for GreaterGood.com in accounting. Since she has been involved with Greater Good Charities (then GreaterGood.org) since its inception in 2007, her experience and familiarity with the organization is unique and valuable asset.
In her free time, Jemimah is involved in her local community working with a youth and teen development recreation program.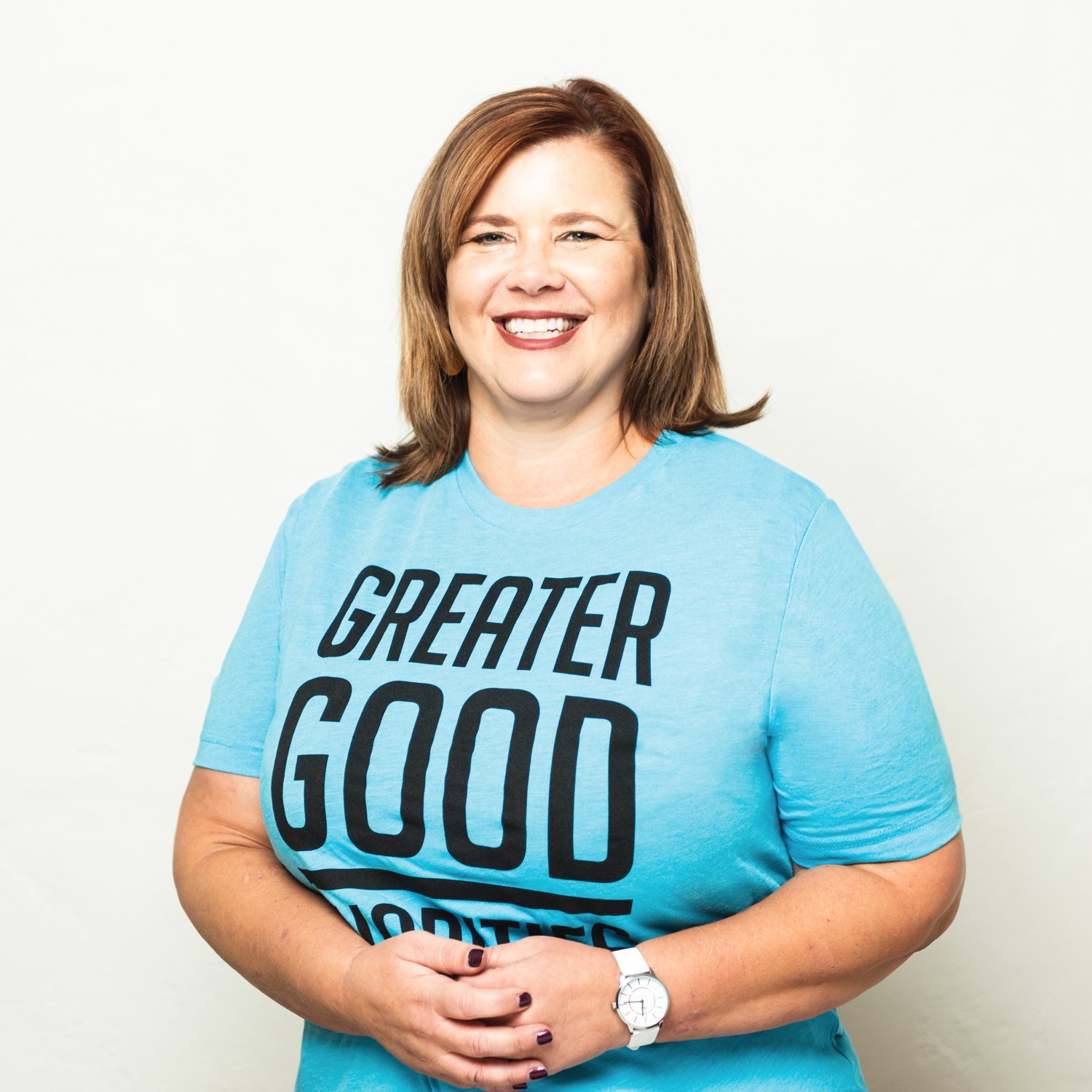 Chief Philanthropy Officer
Meet Amanda
Amanda Rainey serves as the Chief Philanthropy Officer for Greater Good Charities, a national non-profit that works to help people, pets and the planet by mobilizing in response to need and amplifying the good. In her role as CPO, Amanda leads a dynamic team committed to engaging with individuals, corporations, and foundations to invest in the work of Greater Good Charities.
With extensive experience in nonprofit and education sectors, Amanda has made a significant impact in executive leadership roles, directing fundraising, community engagement, marketing, and advocacy efforts. Amanda is particularly proud of successfully leading three capital campaigns for facilities including a 206,000 sq ft medical research facility , a 10,000 seat NCAA Atlantic 10 athletic arena, and a Girl Scouts STEM Camp. She also has expertise in digital fundraising, major gifts and pipeline management. Most of all, Amanda loves the opportunity to help individuals, foundations and companies turn their passions into impact by investing in nonprofit work.
Outside of work, you can find Amanda spending time with her three rescue dogs (Melvin, Phoebe, and PattyCake) while powering through an audiobook.
General Counsel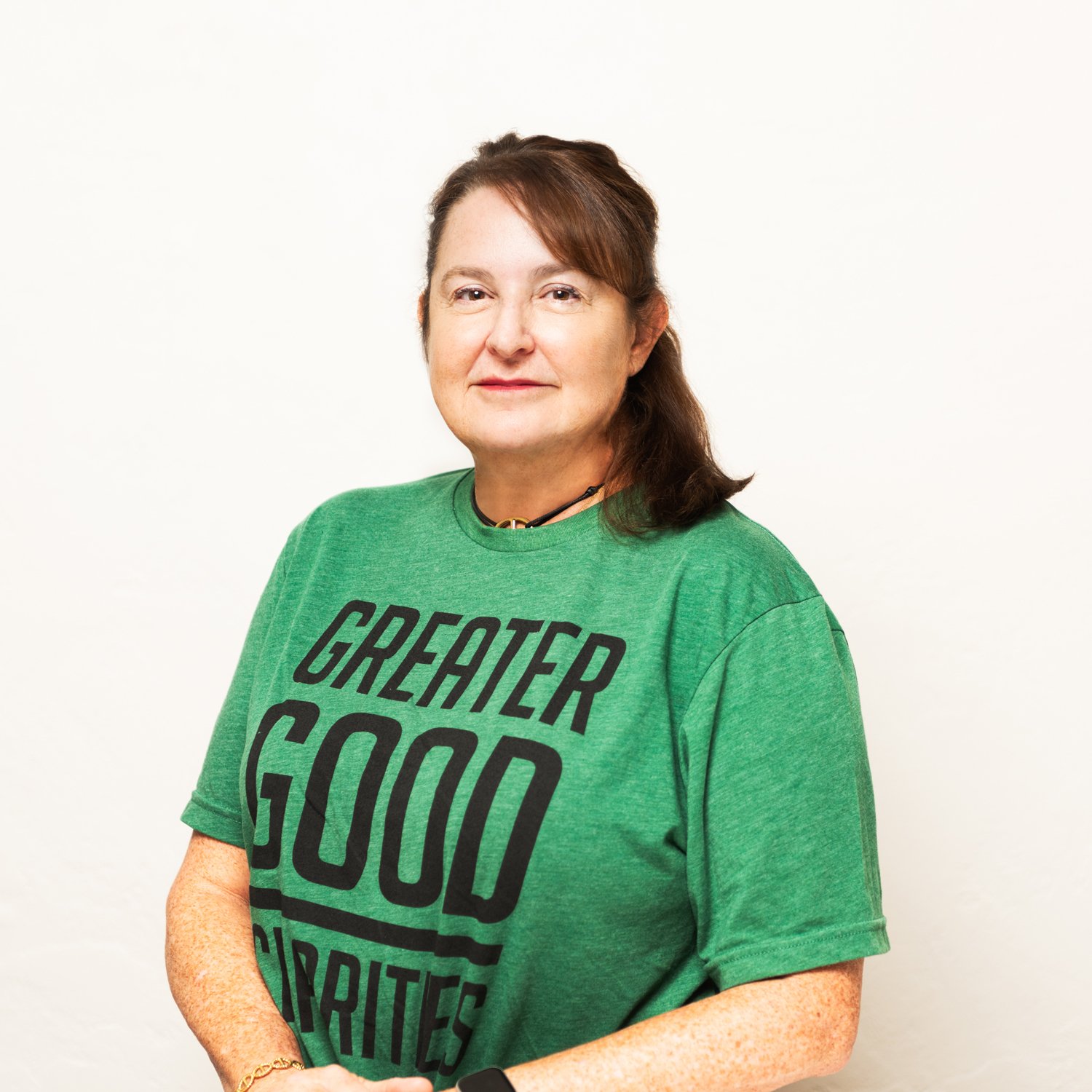 Executive Vice President, Fundraising
Meet Melissa
Melissa has worked in animal protection for over thirty years. She started out in law school with a group called "Students for Animal Welfare" and eventually began working at The Humane Society of the United States where she ran the direct care programs, which included the Animal Rescue, Care and Sanctuary department, including the Cleveland Amory Black Beauty Ranch, Duchess Sanctuary, Rural Area Veterinary Services, Pets for Life, Second Chance Chimpanzee Refuge Liberia and the Global Animal Rescue and Response team. Melissa is very knowledgeable in setting program strategy and has developed strong relationships in the field, which she will be continuing at GGC.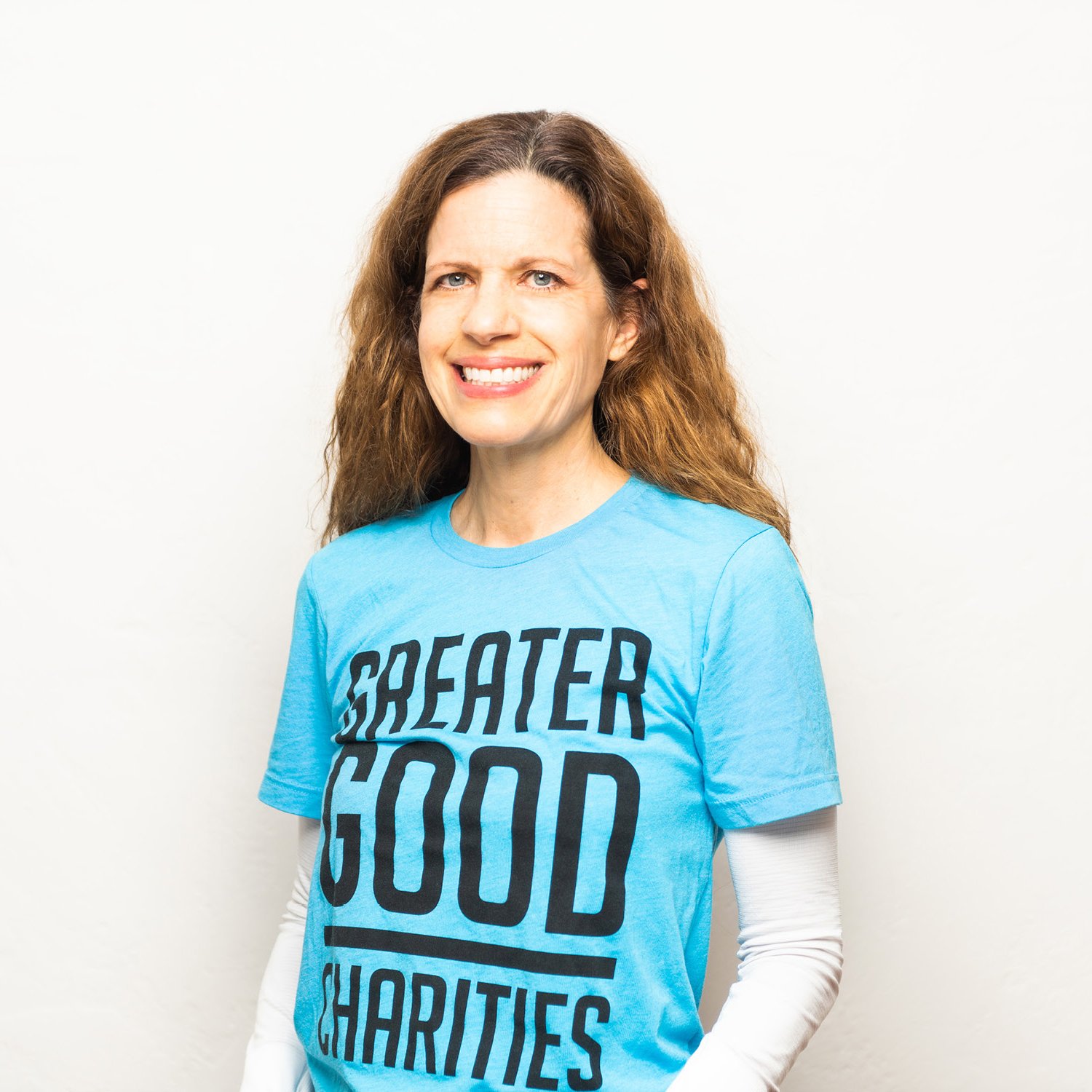 Executive Vice President, Communications
Meet Denise
Denise St. Jean has strategically and successfully executed PR campaigns over the years for nonprofit and corporate organizations.
Denise's PR history in animal welfare and the pet space includes Petco Foundation, Guide Dogs for the Blind, Mini Therapy Horses, Grazin' Pig Acres, Halo, Purely for Pets, Cloud Star pet products, and the PBS TV series "Shelter Me." In the human welfare vertical, Denise's experience includes the Avon Breast Cancer 3-Days and Tanqueray's American AIDS Rides. Additional highlights of her career include everything from integrated marketing campaigns for big brands like General Motors and Diet Coke, to smaller brands like See's Candies and POPSUGAR.
On a personal note, Denise grew up in a house where they nurtured all creatures, great and small, her mom ran a dog rescue and her sister is a veterinarian. She currently lives in San Diego, Calif. with her dog Crumpet.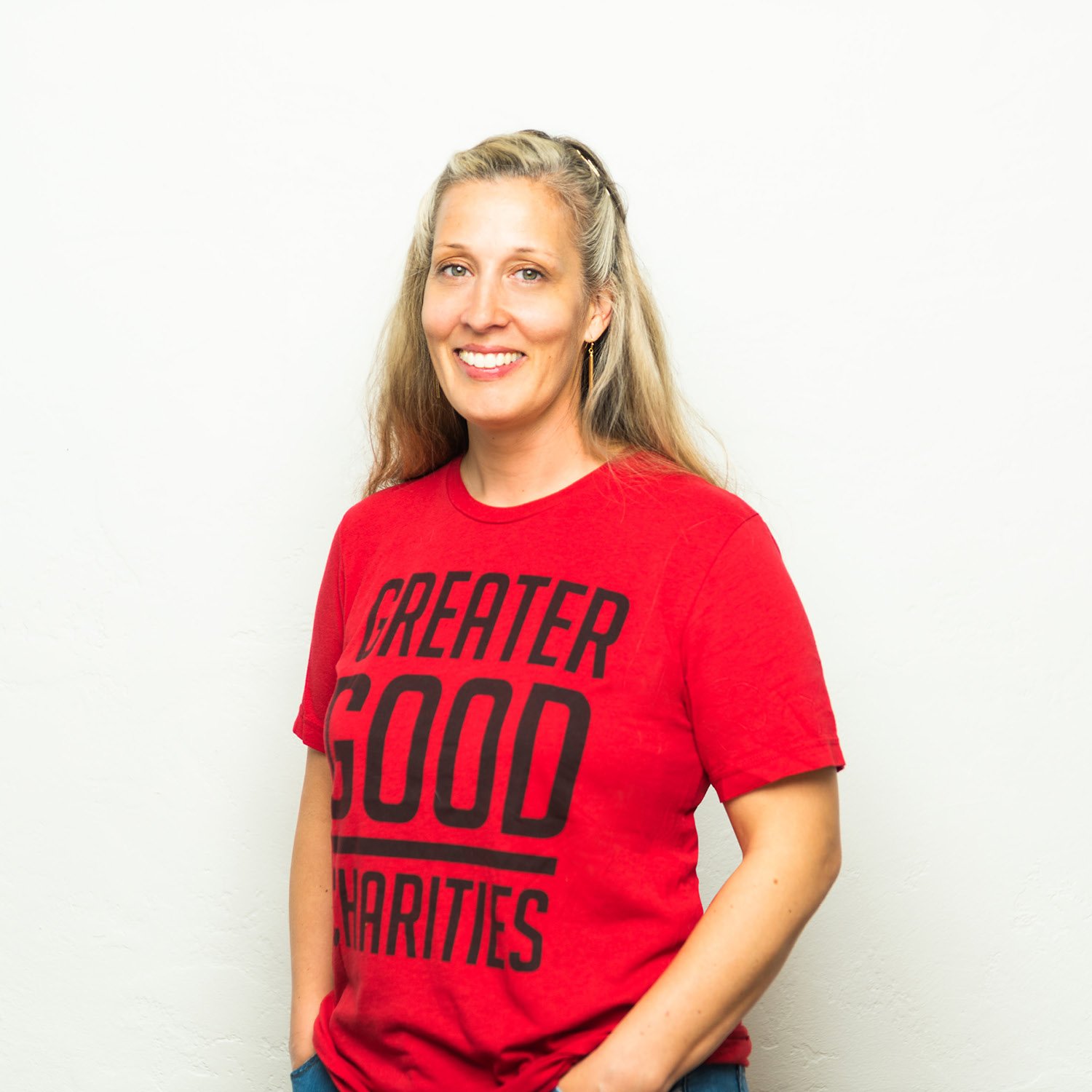 Executive Vice President, Operations
Meet Sára
Sára joined the Greater Good family as theVice President of Pet Programs and is currently the Vice President of Pet Programs. She most recently served as the Vice President for the Humane Society of the United State's Animal Rescue Team. She oversaw hundreds of responses to man-made and natural disasters that resulted in the rescue of thousands of creatures from cats and dogs to exotic and farm animals. She trained and consulted law enforcement agencies, animal shelters, and animal advocates on everything from how to identify animal cruelty all the way to ICS in disaster response. Her professional experience in animal welfare as the Director of Operations at a limited admission shelter, and for many years in the veterinary service field all began at a young age when she was encouraged to pursue her love of animals while working with horses.
Sára shares her home with her two young children, and a rescue dog and cat. She feels most connected hiking in the woods or seeing the world through the ears of a horse while riding on a trail.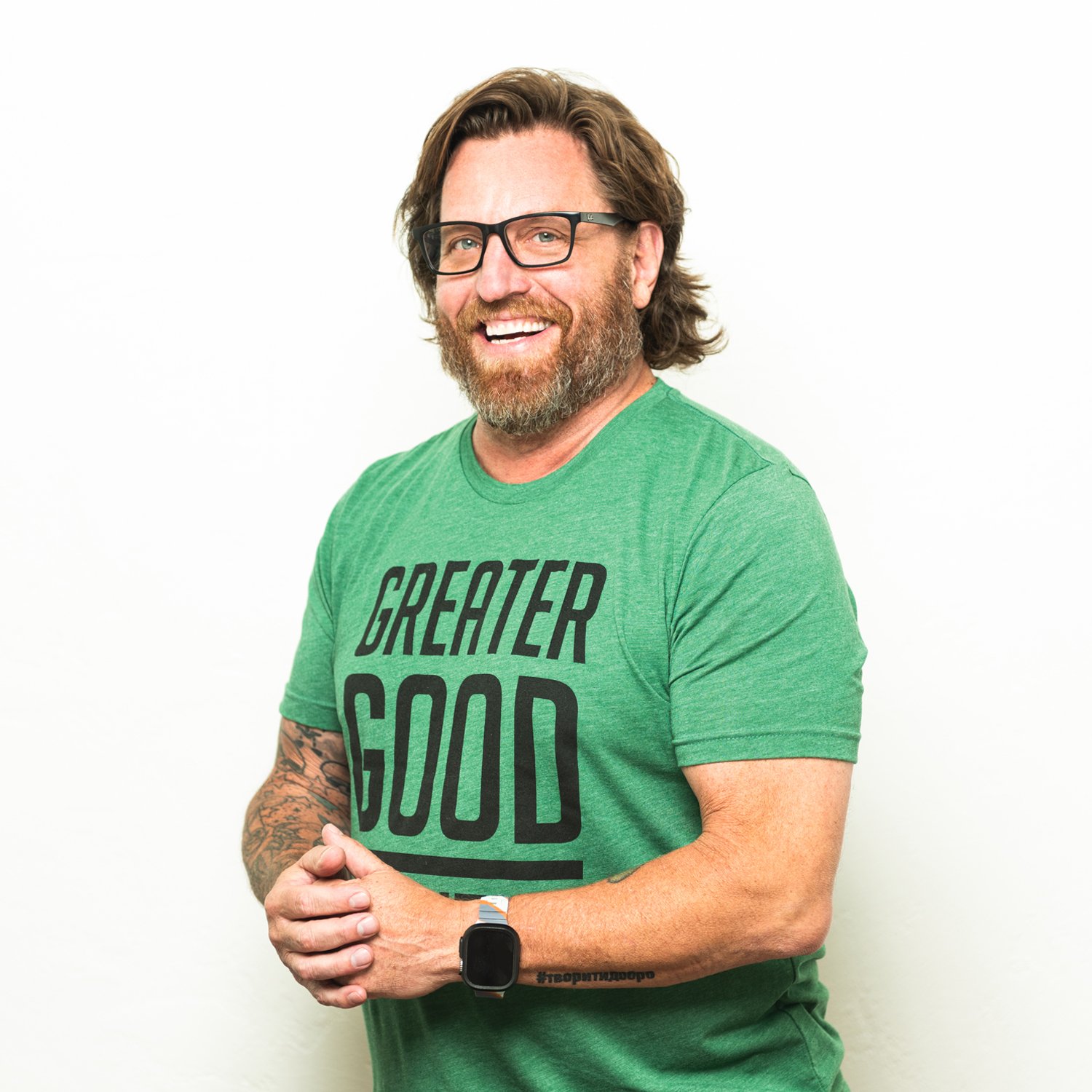 Executive Vice President, Field Operations
Meet Nelson
I was born and raised in Maryland. I joined the Navy after high school in 1985, and while stationed in San Diego was accepted into Basic Underwater Demolition/SEALS (BUD/s) training in 1988. After graduating I was stationed in Virginia Beach. After multiple deployments, I was screened and accepted for NSWDG, where I spent the remainder of my career before retiring in 2005. I've extensively traveled and operated in some of the world's most challenging environments.
After the military, I took a General Schedule job as the facility manager of United States Special Operations Command (USSOCOM) Parachute Training and Testing facility, and opened several sports bars in Tucson. I decided to give college a try and graduated from the University of Arizona at the young age of 52 in 2018. After 14 years with USSOCOM, I left to work for an aviation company, supplying airlift for DOD contracts, specifically Military Freefall.
In 2023 I left that job, thinking I was "retiring" again. Then, along came GGC, and I decided it wasn't time. I'm excited to meet you all and for the future!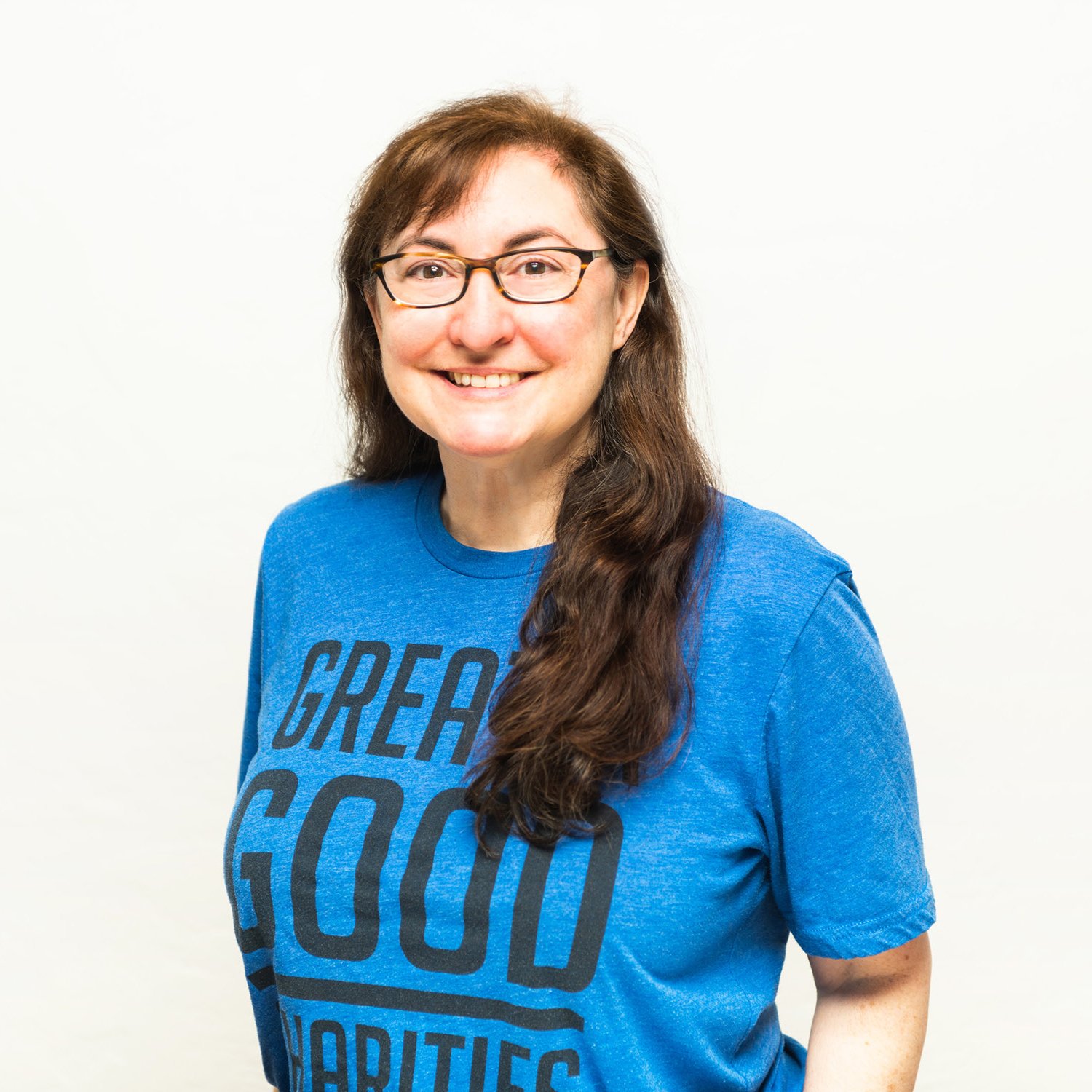 Vice President, Data and Impact
Meet Jennifer
Jennifer Fermon is Director of Impact Planning for Greater Good Charities, formerly SVP of Strategic Development at Seattle-based CharityUSA.com, LLC. Jennifer is keenly interested in the creative intersection of on and offline technologies with big-picture problem solving and policy to get at the guts of our most pressing humanitarian and environmental concerns.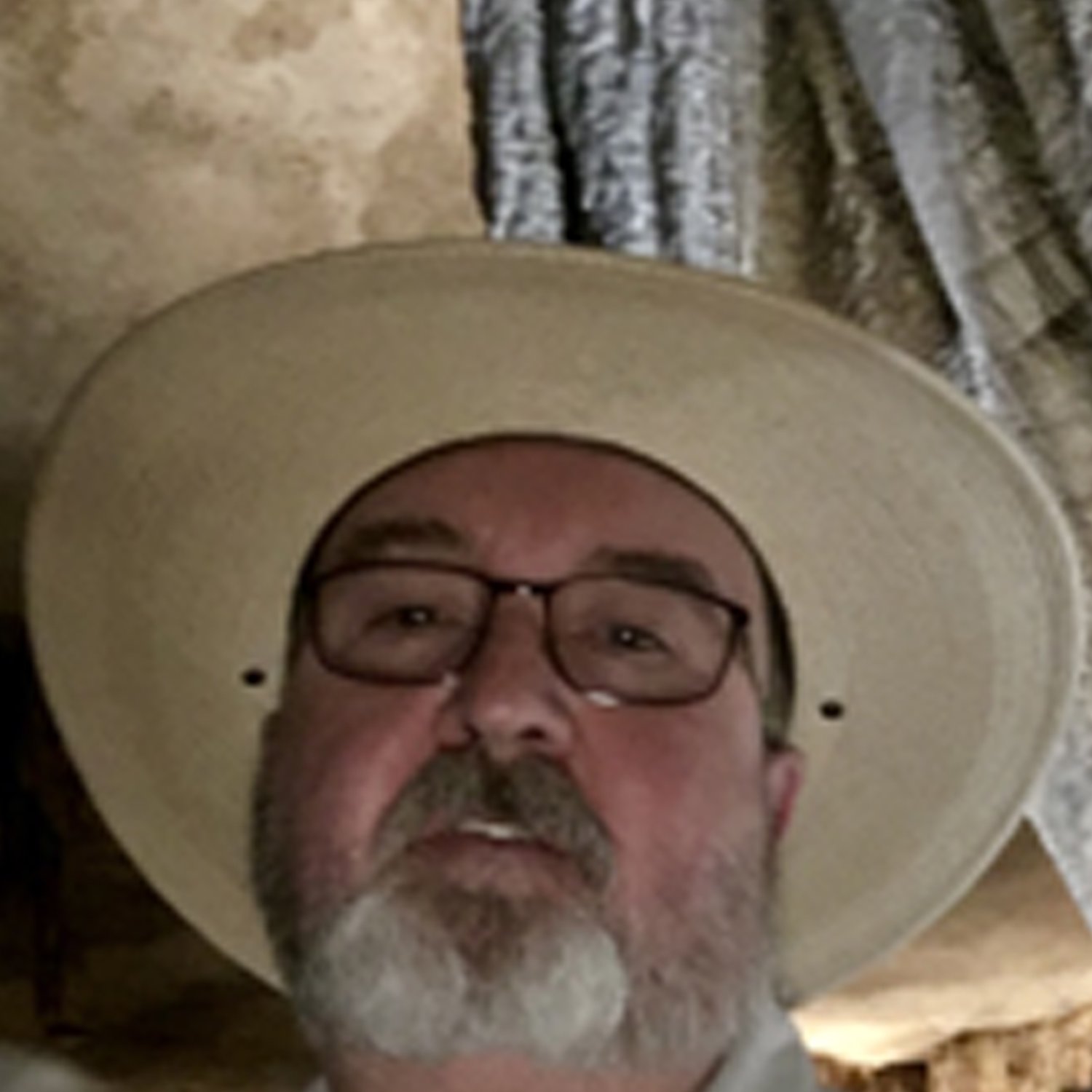 Vice President, Logistics (GOODS)
Meet Mike
Mike Aultman has been a long-time friend and supporter of Greater Good Charities formerly VP of Fulfillment of an Ecommerce Fulfillment Center for 18 years. During that time, Mike oversaw the storing & shipping of in-kind donations between the two partners.
Mike lives in Allendale, Michigan where he is the proud husband and father of 4 kids, 1 grandkid, and 4 four-legged family members.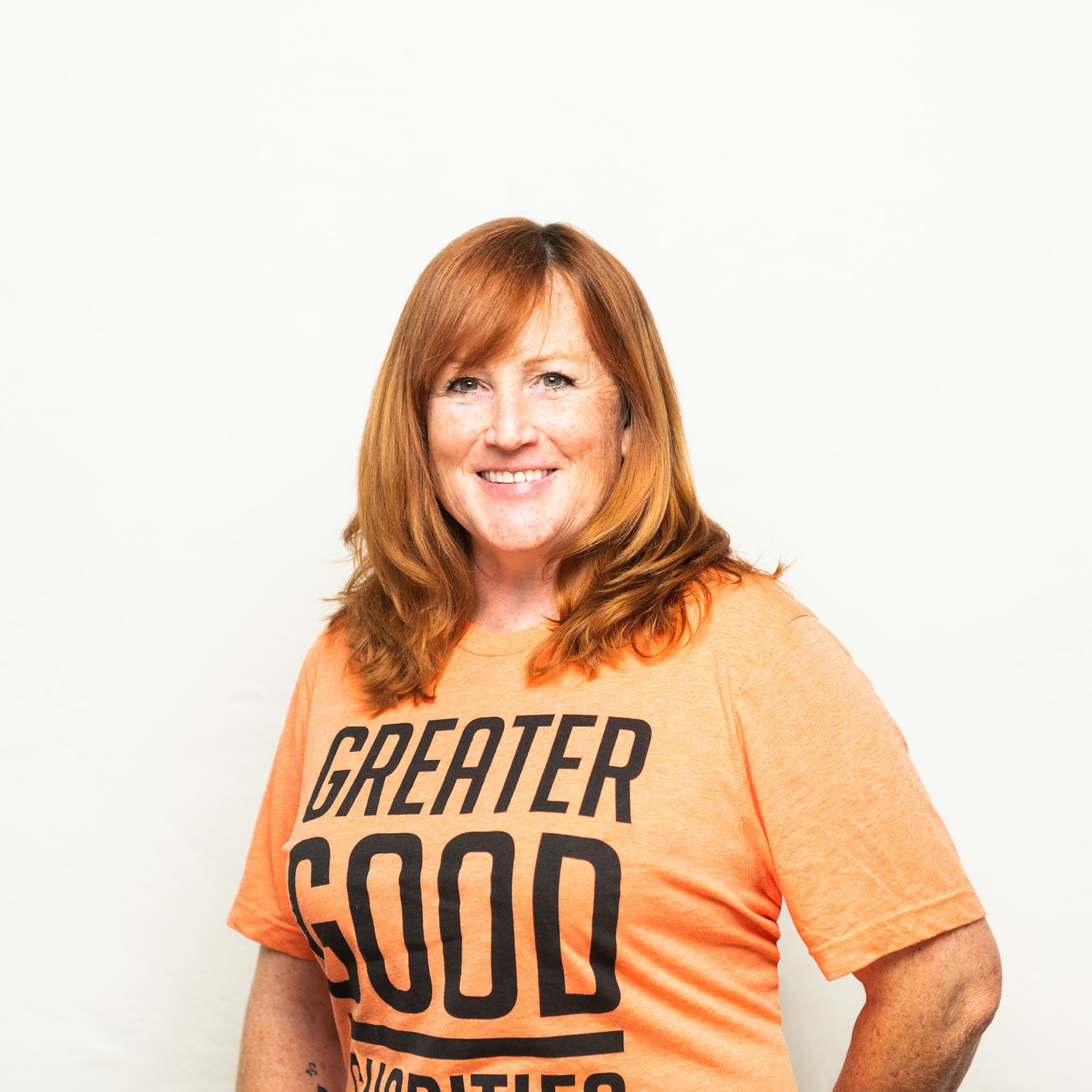 Founder, Vice President, Pet Programs (Rescue Rebuild)
Meet Bryna
Dr. Bryna Donnelly is the cofounder of Greater Good Charities' animal shelter renovation program, Rescue Rebuild. Before leaving her job as a college biology professor in 2012, she traveled during school breaks with college students rehabilitating animal shelters in need with Rescue Rebuild. Teaching volunteers how they can enrich the lives of animals and their caretakers with time and a little hard work is her passion. She now brings that love of animals and desire to help women and veterans to GreaterGood.org's Safe Haven program. Bryna has renovated over 125 shelters and will now be expanding that to help provide shelters with lifesaving food and supplies. Bryna currently lives in East Greenville, Pennsylvania with her three dogs and very patient boyfriend.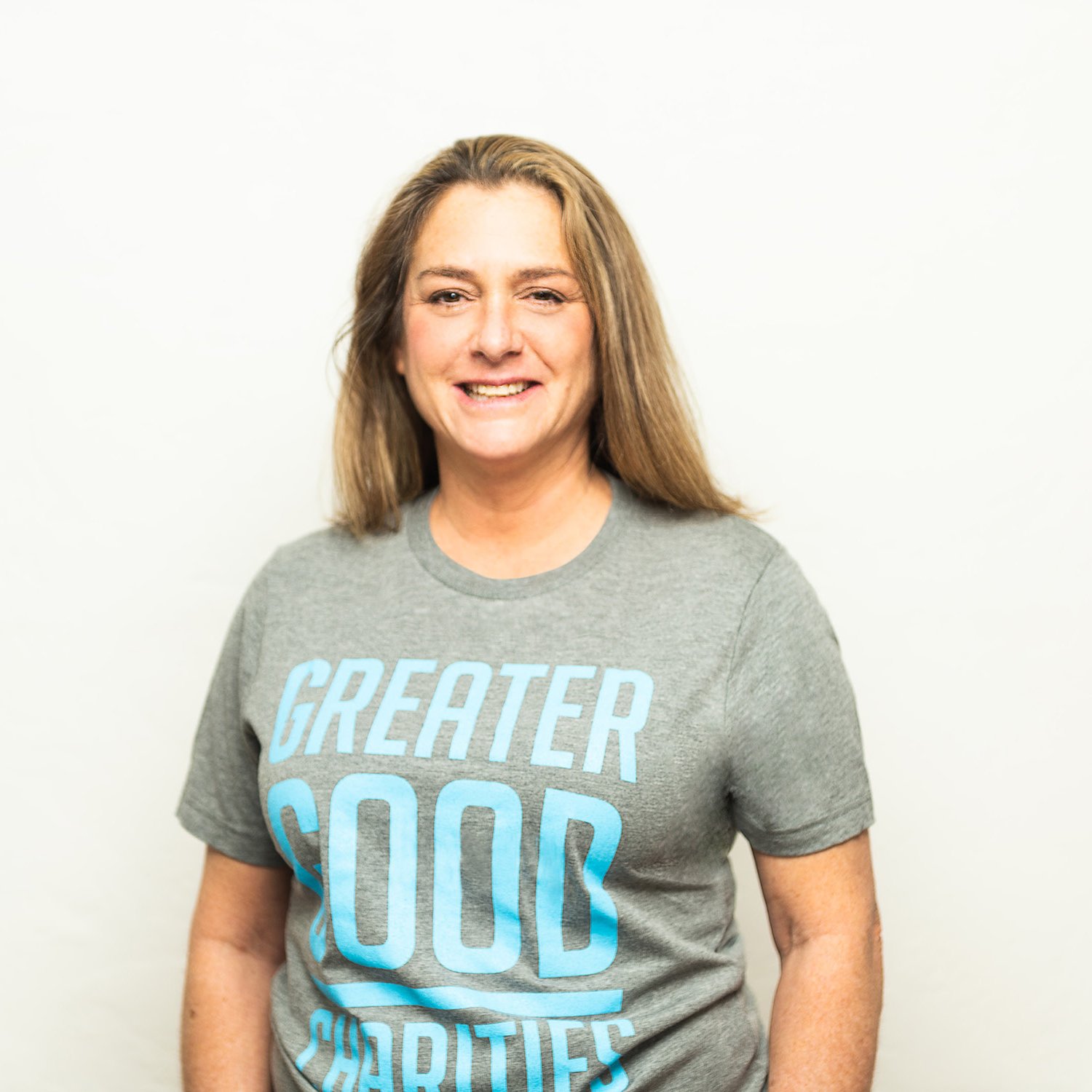 Vice President, Pet Programs (Disaster)
Meet Denise
Denise works closely with our partner organizations to develop and fund programs that support people, pets and the planet. After working for years in not for profit management, Denise has a passion for empowering grass roots organizations. She also has an extensive background in animal disaster response and leads Greater Good Charities efforts to assist our partners in natural and manmade calamity. She is the co-founder of our signature program Rescue Rebuild.
Denise spends a lot of her personal time active in her community. She volunteers for Animal Lifeline, an organization she founded in 2006 which focuses on animal rescue and spay and neuter. Denise lives with her family and pets in Doylestown, Pennsylvania.
Vice President, Marketing
Meet Caroline
Caroline brings more than 25 years of experience in marketing and PR to the GGC marketing team. She's worked with a variety of businesses from agencies and non-profits to start-ups and corporations, but her favorite roles have always been with cause-driven organizations. Most recently, she spent 4 years with Nature's Logic Pet Food as VP of Marketing, successfully positioning the brand as a leader in sustainability and helping the company multiply sales and increase investor value. She lives in Columbus, Ohio with her husband, two daughters, two dogs, and three cats.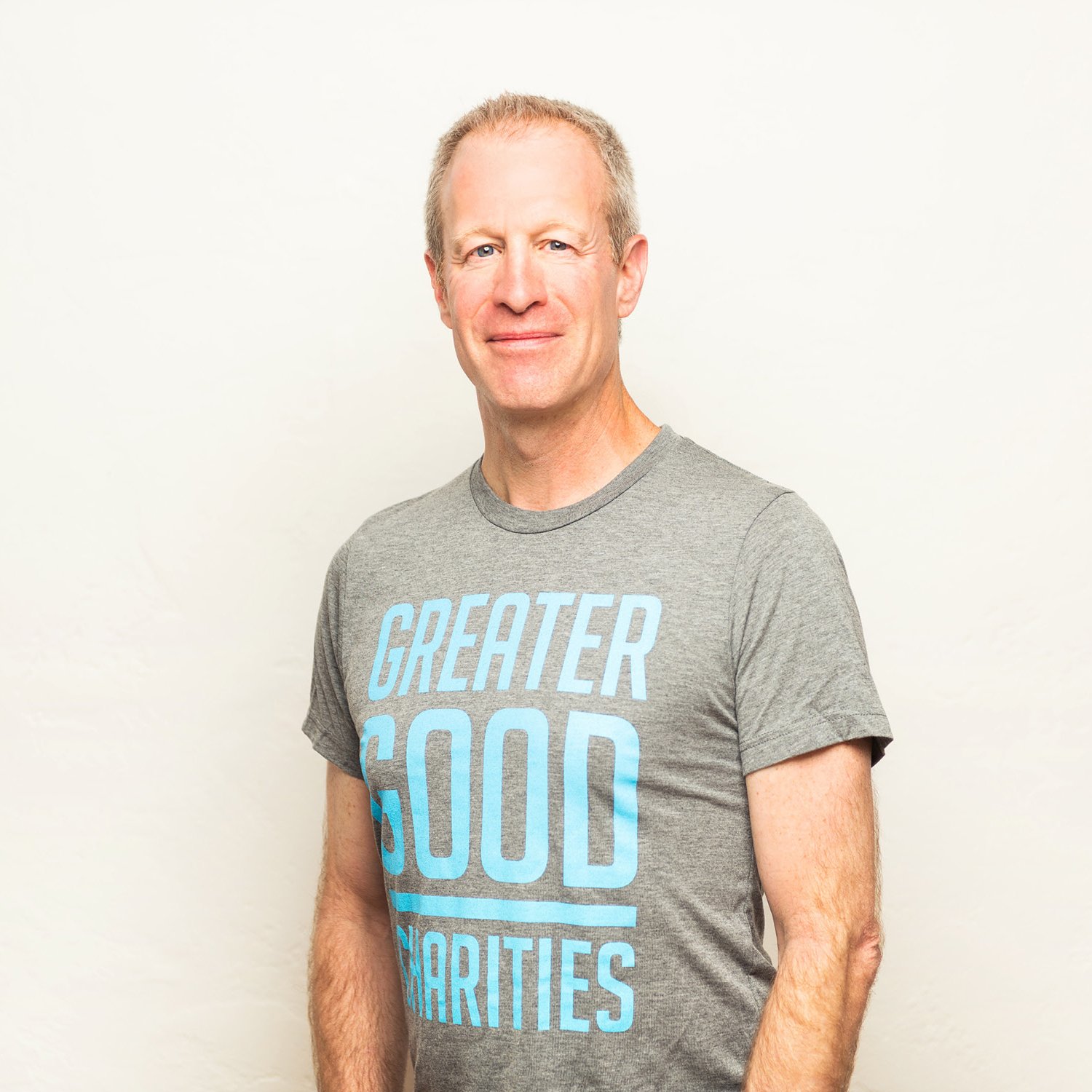 Vice President, Operations (GOODS)
Meet Steve
Steve serves on the Greater Good Charities team as Vice President, Operations for the GOODS Program. In this role he assists in developing and executing growth strategies that will allow the GOODS Program to expand in its ability to provide humanitarian aid to areas in need around the globe.
Steve began his career in animal welfare in 1990 at a small, rural shelter in mid-Missouri. From there, his passion for both pets and people lead him to a 30+ year career in the industry, providing leadership and mentorship for teams of dedicated animal advocates with wide-ranging philosophies.
Beyond direct animal care, his career includes strategic grant making and foundation work, spending nearly 7 years leading a team of professional grant makers at PetSmart Charities. In this role Steve oversaw the largest adoption program in the world, placing over 500,000 pets annually. During that tenure, his portfolio funded over $100MM in cash grants that assisted in bringing and keeping people and pets together.
Steve believes strongly that the pet is part of the family and applies this belief when creating new distribution systems at GGC. With this core value, that the pet is part of the family, he strives to create systemic change in the industry by developing the GOODS Program into the conduit for a new model of humanitarian aid. One that assures that the human/animal bond is not broken, and in times of crisis or disaster the pet's needs are met as well as the humans'.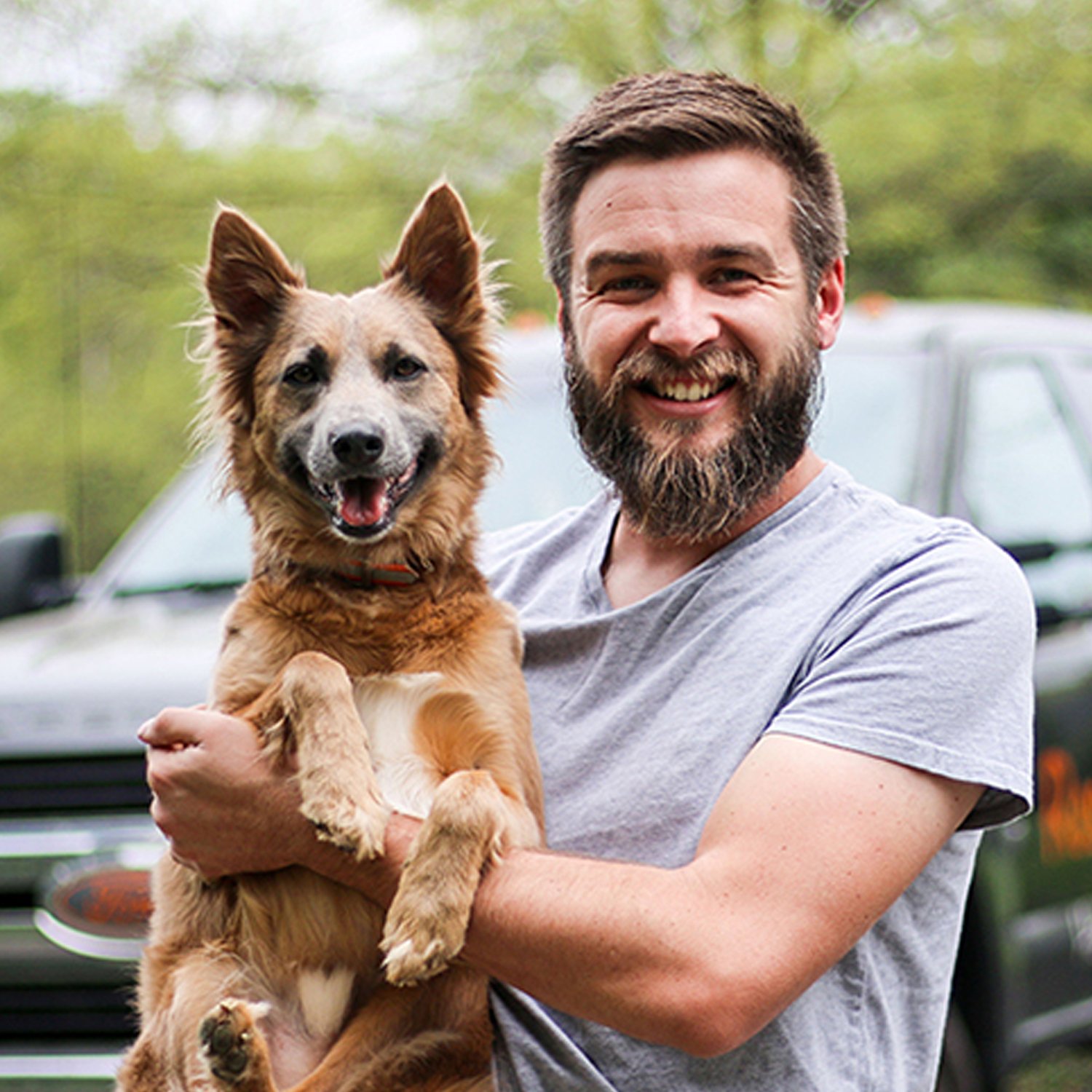 Vice President, Pet Programs (Rescue Rebuild)
Meet Zach
Zach Baker began working with Rescue Rebuild in April 2016, after having volunteered with the program for 5 years. Zach graduated from Delaware Valley University in 2011 with a degree in Business Administration; and after working in various carpentry positions, opened his own home improvement business which he operated for 4 years.
Zach has had a love of animals since childhood having grown up with cats and dogs; he is very excited to be able to combine his passion for animals and his carpentry expertise.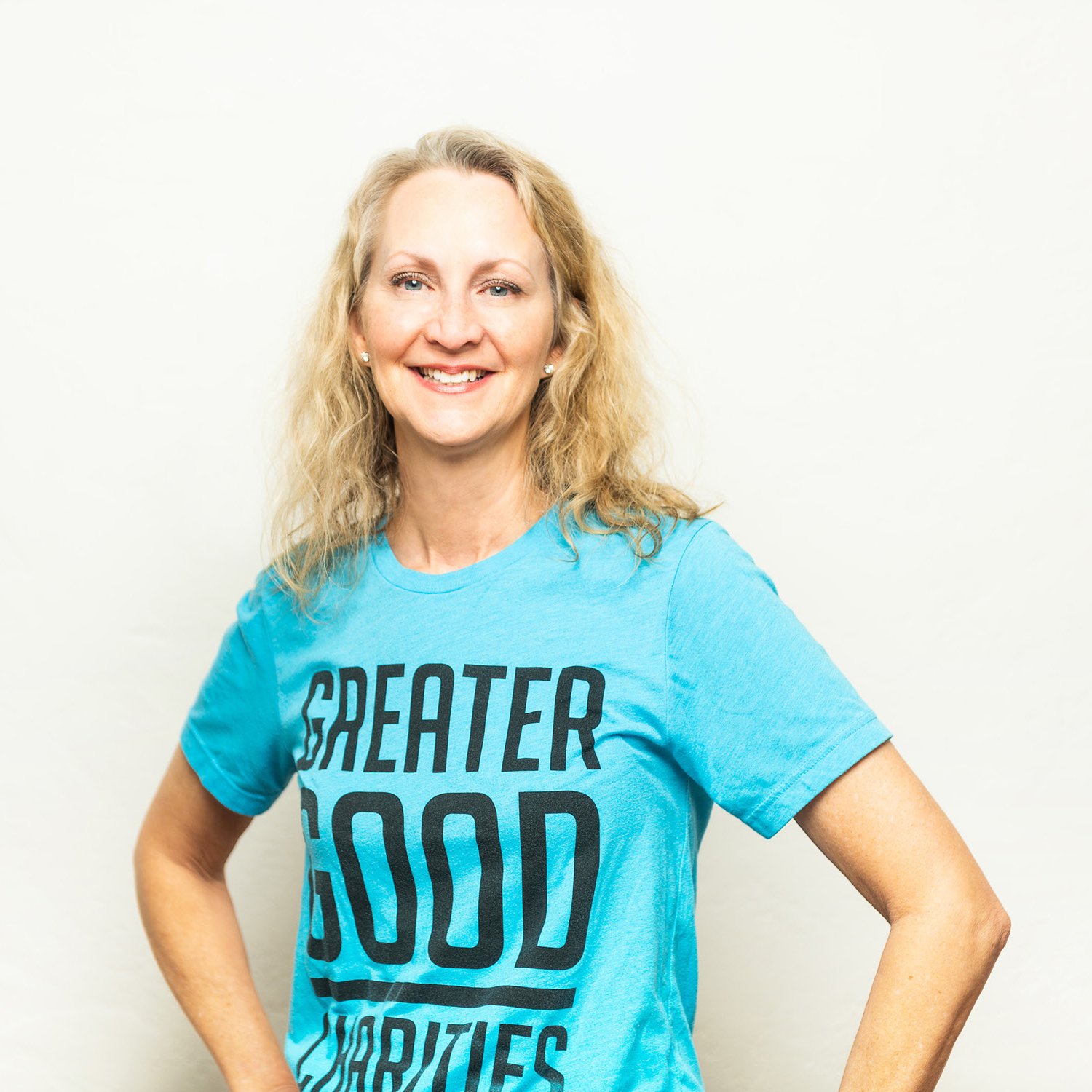 Vice President, Pet Programs (Good Flights)
Meet Erin
Erin Robbins joins the Greater Good Charities team following a 34-year career in the aviation industry to include the oversight of hundreds of life-saving flights for animals in crisis. In addition to co-founding a dog rescue in San Diego, Erin has spent the last five years leading and training shelters on large-scale pet transport from disaster zones and underserved communities. Prior to or following catastrophic events, Erin offers on the ground expertise and professional consultancy with hands on service to move animals out of crisis to safety. Her resume of successful air transports include pet flights out of areas impacted by Hurricanes Harvey, Maria, Dorian, Laura, and Delta, as well as catastrophic flooding in Louisiana.
Erin and her husband Bill reside in San Diego with her pup Uncle Barry, who was the first dog off a life-saving flight from Louisiana to San Diego in 2016.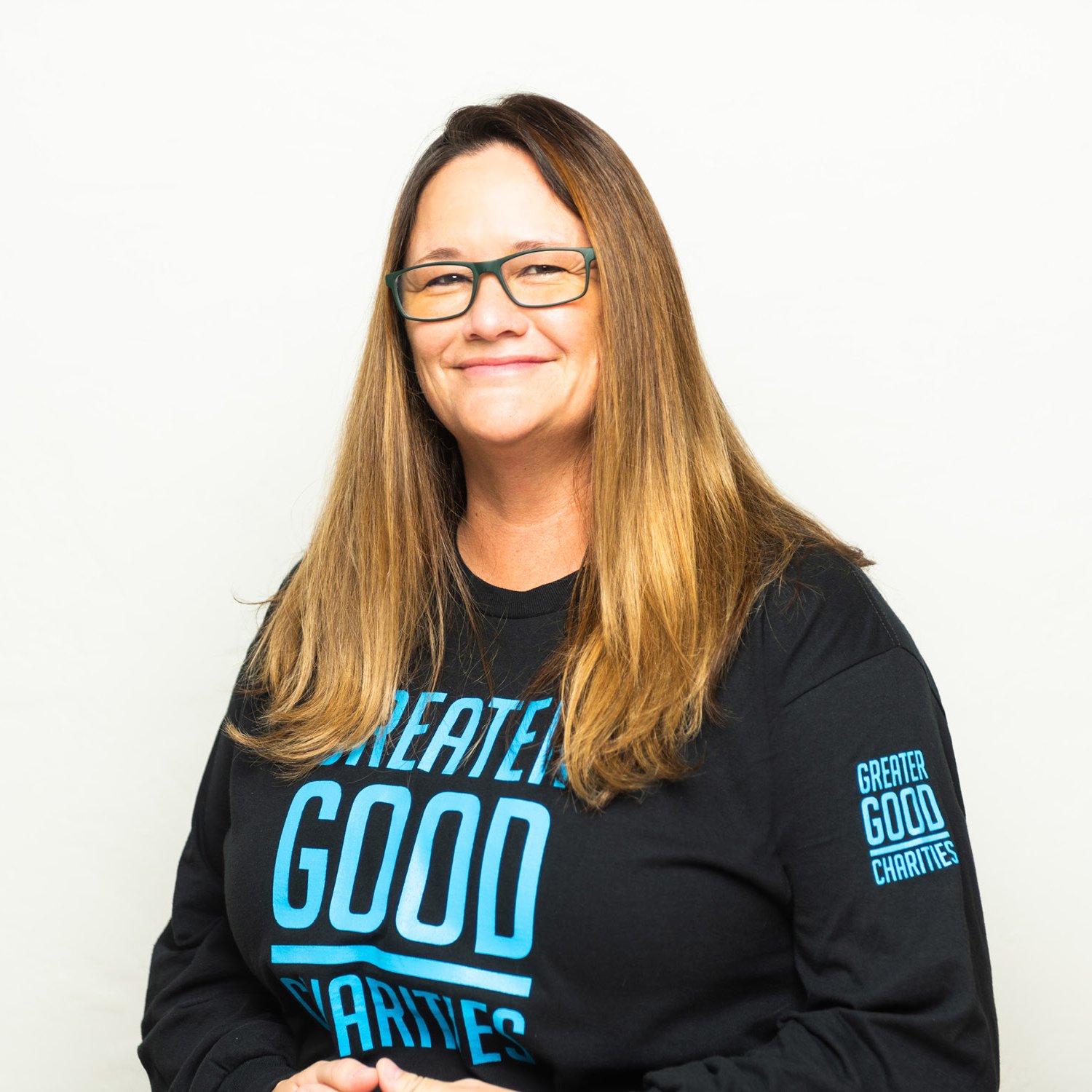 Vice President, Pet Programs (Good Fix)
Meet Laura
Born and raised in Oklahoma, Laura has worked in the veterinary industry for over 20 years. She previously served as Director of Operations for The Humane Society of the United States and focused primarily on the Spayathon for Puerto Rico program. She has volunteered with ViDAS (Veterinarios Internacionales Dedicados a Animales Sanos) and served as the Vice President for the past 12 years. Laura's work with ViDAS inspired her focus and expertise in establishing and providing high quality/high volume spay and neuter in underserved areas.
She has a passion for animal welfare and improving the lives of pets and the people that surround them. Her personal and professional goals center around spay and neuter advocacy, education and sustainment. Laura joined Greater Good Charities as the Director of the Good Fix program in May 2021.
Laura resides in Oklahoma with her husband Tommy, their two dogs, Luna and Izzy and three cats, Gus, Sammi and Swampy. She has two human children, Morgan and Justin. She enjoys time outdoors and travelling.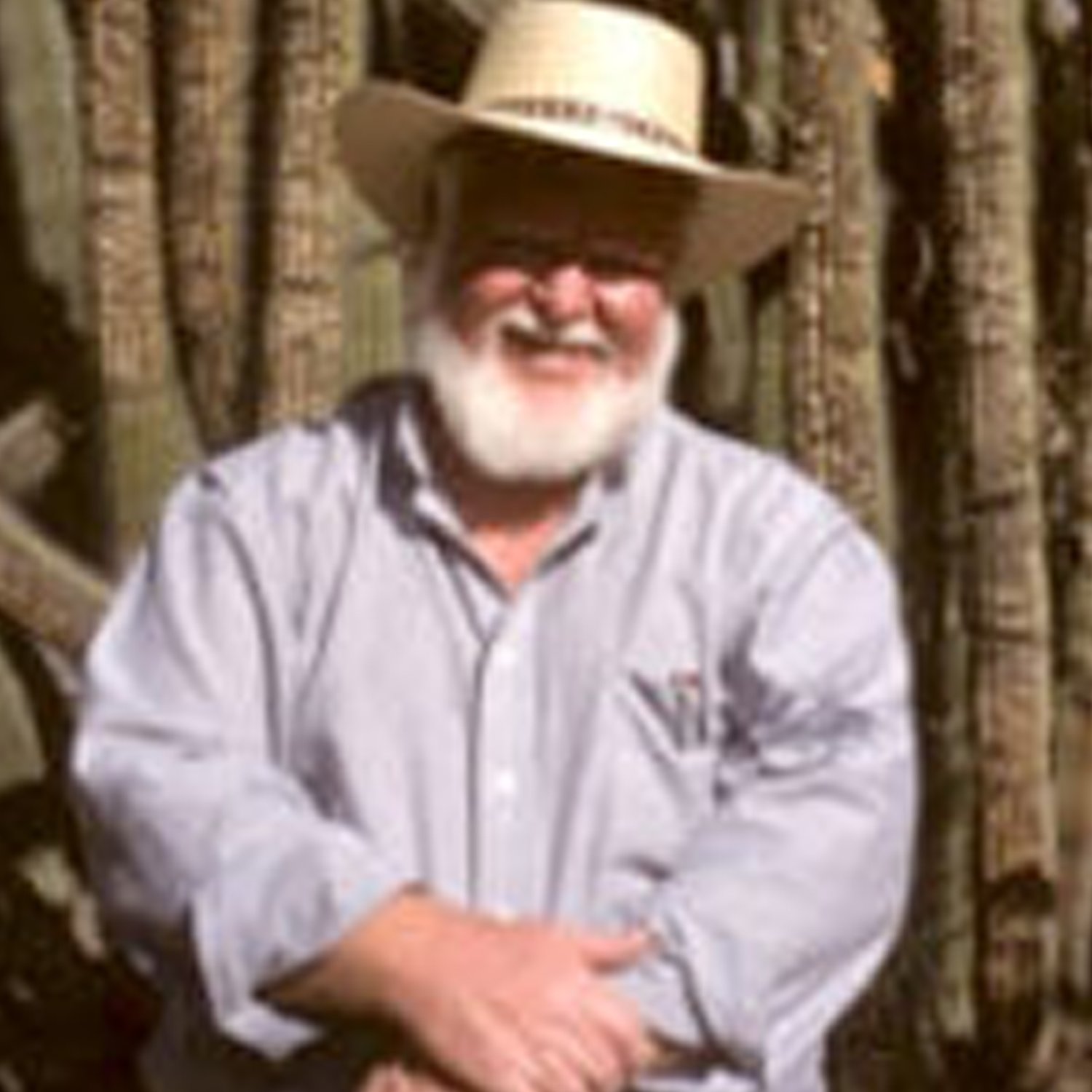 Director, Planet Programs (Biodiversity)
Meet Tom
Thomas R. Van Devender was the Senior Research Scientist at the Arizona-Sonora Desert Museum for 25 years, where he conducted research on a broad range of natural history topics. He has published well over a hundred publications on a range of topics, including natural history, paleoecology, desert grasslands, desert tortoise ecology, local floras, ethnobotany, herpetofaunas and the Madrean Archipelago. Tom is interested in the natural history of many areas in Sonora, especially the Madrean the Sky Island mountain ranges, the la Frontera zone within 100 km of the Arizona border, the Yécora area in the Sierra Madre Occidental, and tropical deciduous forest in the Álamos area.
In May 2015, Tom began as the Director of Biodiversity Programs at Greater Good Charities, where he organizes biodiversity inventories to Sonoran Sky Islands in the Madrean Discovery Expeditions (MDE) program and manages a Predator Conservation Program. From 2009 to 2014, Tom was the Manager of the Madrean Archipelago Biodiversity Assessment (MABA) project at Sky Island Alliance. MABA documented the diversity of animals and plants in the 35 isolated Sky Island ranges and complexes in Sonora, Mexico. These biological records and high-resolution images are available to support conservation activities in the region. Tom has organized ten binational expeditions with large volunteer groups of taxonomic specialists, land managers, college professors and students, local residents, photographers, and journalists to make new observations in high-diversity areas in Sky Island ranges in Sonora.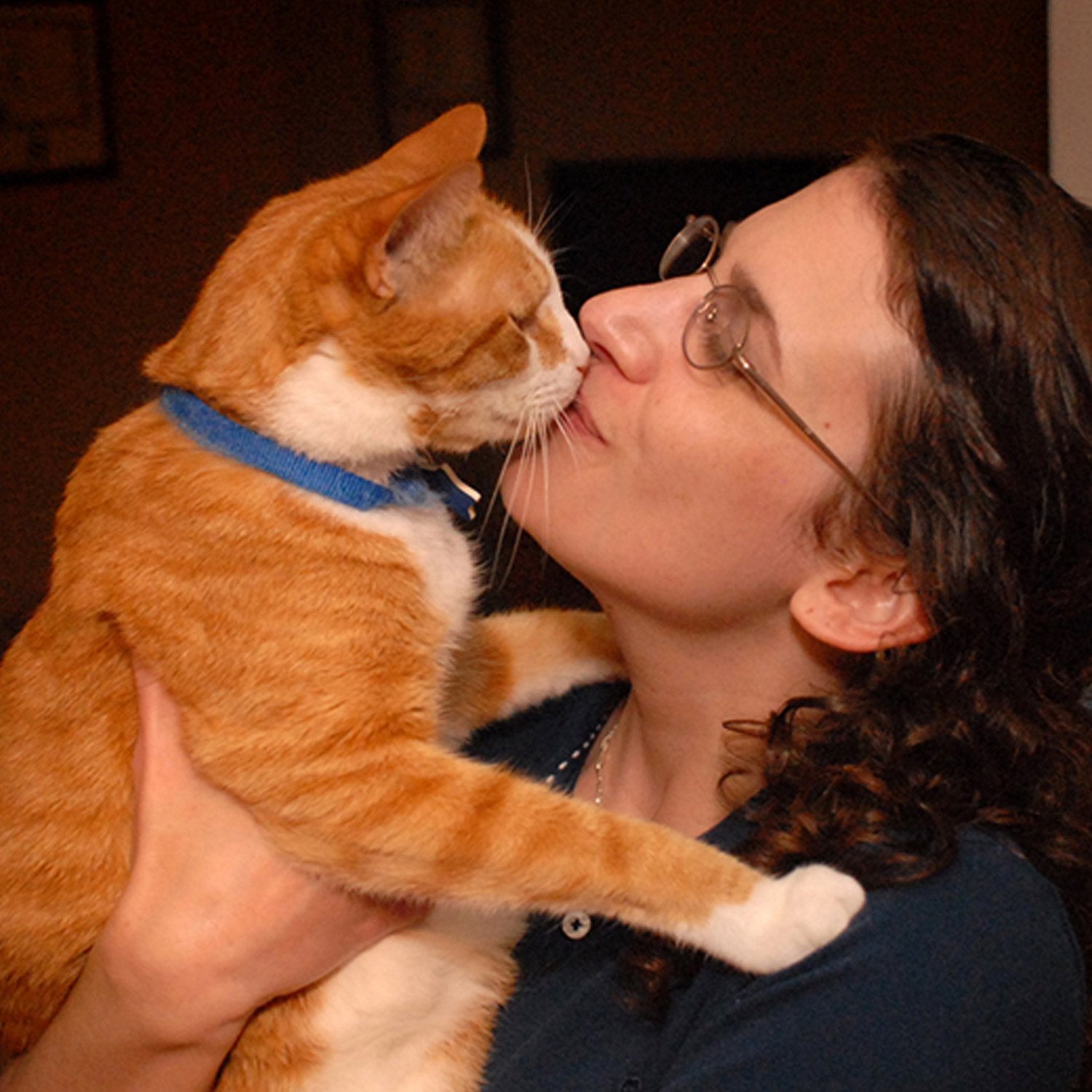 Director, Pet Programs (The Jackson Galaxy Project)
Meet Christie
Christie has worked in the animal welfare field since 2004, in areas ranging from mobile spay/neuter clinics and trap-neuter-return (TNR) education to door-to-door community veterinary outreach and feline behavior programming. At Philadelphia-area organizations she managed a variety of spay/neuter programs and developed and implemented multi-year, targeted feline spay/neuter plans. Christie also worked extensively on model TNR legislation and advocacy in local municipalities and led initiatives to expand training opportunities and resources for community cat caregivers. In addition, she managed the Pets for Life Camden program, providing access to veterinary services in some of the most under-resourced neighborhoods in the country.
In 2015, Christie joined Greater Good Charities' Jackson Galaxy Project. Here she co-developed Cat Pawsitive, the JGP's flagship behavior training program for cats in shelters and rescues. She continues to develop and implement new initiatives at the JGP to improve the lives of cats and support the people who care for them in shelters and rescues and in their communities.
Christie serves on the advisory committee of CARE (Companions and Animals for Reform and Equity) and on the advisory board of the Harcum College Veterinary Nursing program. She also fosters cats for shelters and rescues in her area and has a soft spot for senior cats. Christie and her husband are the proud parents of several indoor cats and a small colony of community cats.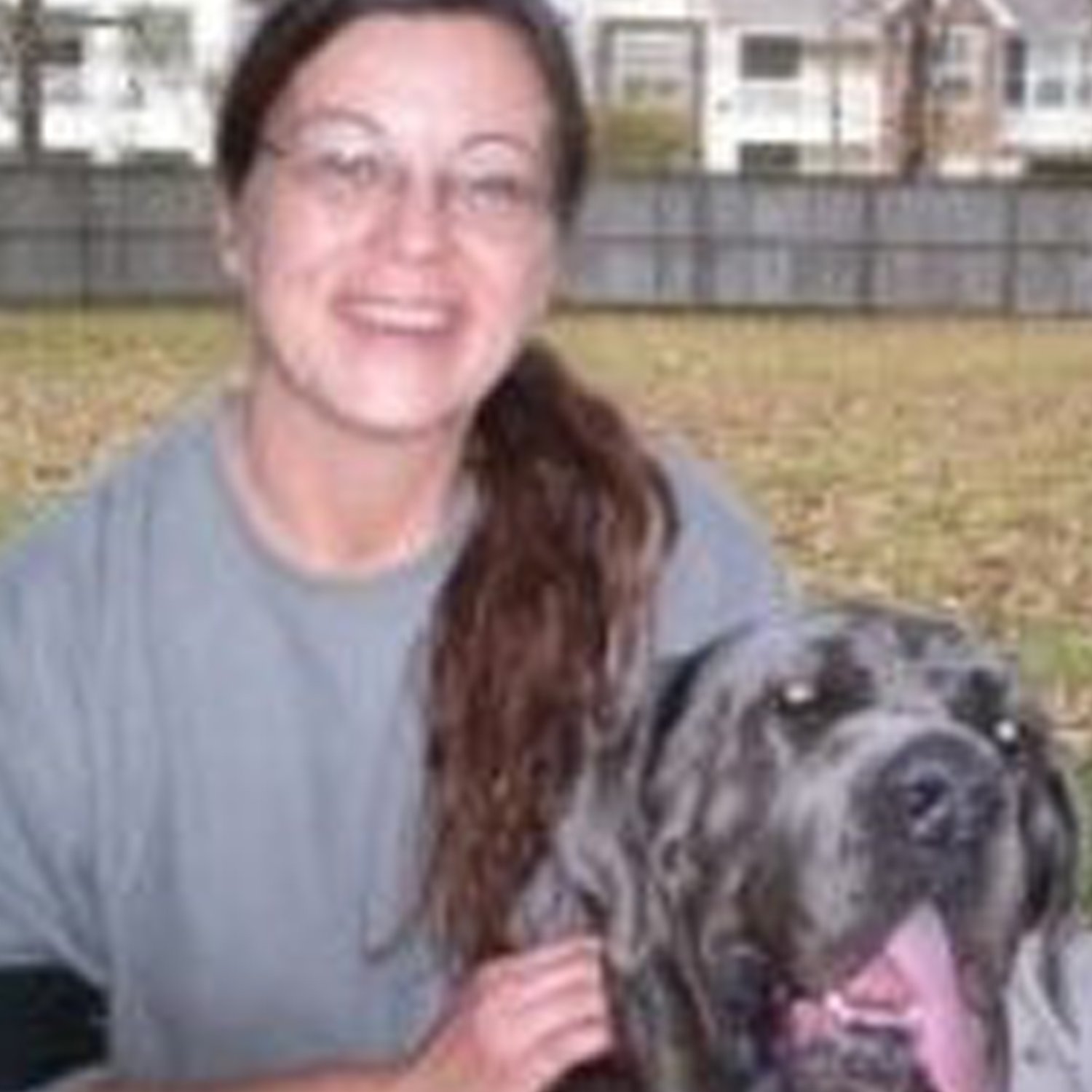 Director, Pet Programs
Meet Sue
Sue Vilsack started with Rescue Bank in late 2011, soon becoming the National Programs and Logistics Director. She works with name brand manufacturers and manages the process for transporting the donations they offer to our regional distribution centers. She oversees our processes for registering recipient groups and assuring equitable distribution of donated product.
Sue has been rescuing mastiffs and other large breeds since the 90's, focusing recently on raising funds for other mastiff rescues across the US. Her experience includes work as a corporate paralegal, volunteering as a Girl Scout leader, building a service business in Florida, helping run a motorcycle shop, and providing accounting and administration services for small business owners.
Sue enjoys reading, gardening (spending hours planting beautiful flowers and then forgetting to water them), sea shelling and garage sales. She currently resides in Kingwood, Texas with several mastiffs and continues her search for that elusive natural cleaner that removes drool from walls.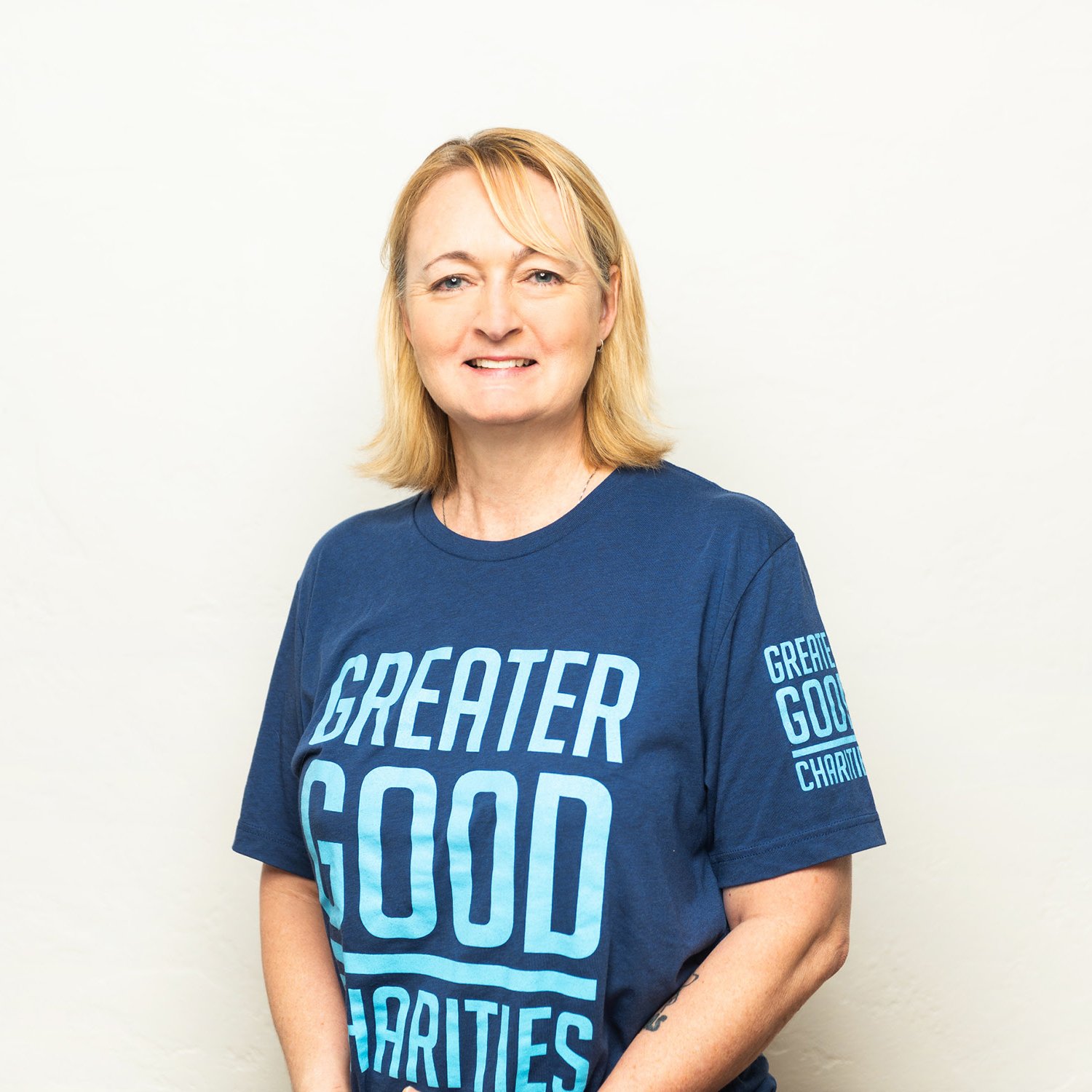 Director, Medical (Good Fix)
Meet Dr. Ruth Parkin
Dr. Ruth Parkin grew up on a small family farm in the US Pacific Northwest and attended University of Washington in Seattle for her undergraduate degree in economics. She attended veterinary school at Colorado State University, where, as a second-year veterinary student she co-founded ViDAS, an organization which travels internationally to hold free high-volume, high-quality spay/neuter services in underprivileged areas. ViDAS has performed over 40,000 sterilizations and is now a part of the Greater Good Charities programs.
Professionally, Dr. Parkin was in clinical practice for over 10 years and was medical director of a clinic in Denver for several years. She has also worked as a relief veterinarian and spay/neuter surgeon in Colorado and in the Portland, OR area and has traveled to Thailand and South Africa to teach veterinary science through a study abroad program. She is currently the Veterinary Medical Director at Greater Good Charities and of the Good Fix program currently kicking off in Kauai. Dr. Parkin's personal interests include playing volleyball, travel, outdoors, and relaxing anywhere there is some sunshine and a baseball game to watch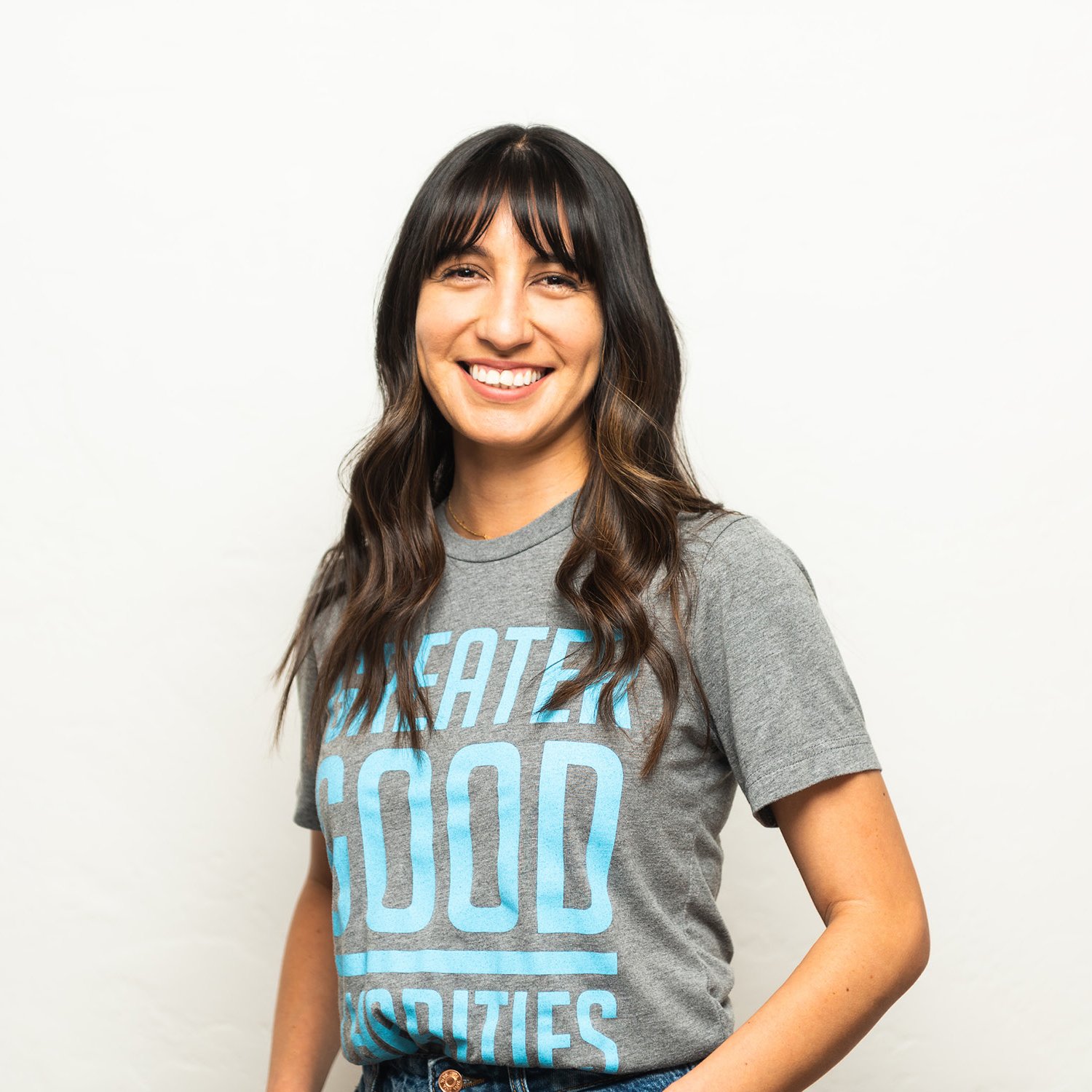 Director, Content Marketing
Meet Ashlee
Ashlee received her Bachelor of Arts degree in Communications from the University of Arizona. After interning with the Native American Advancement Foundation for a year, wanting to work for a nonprofit was a clear choice! She has now worked her way up to Senior Email Marketing Manager.
Having lived in Tucson most of her life, when she's not at the Greater Good offices she can be found enjoying local Tucson events, catching a concert with friends, or lounging by the pool.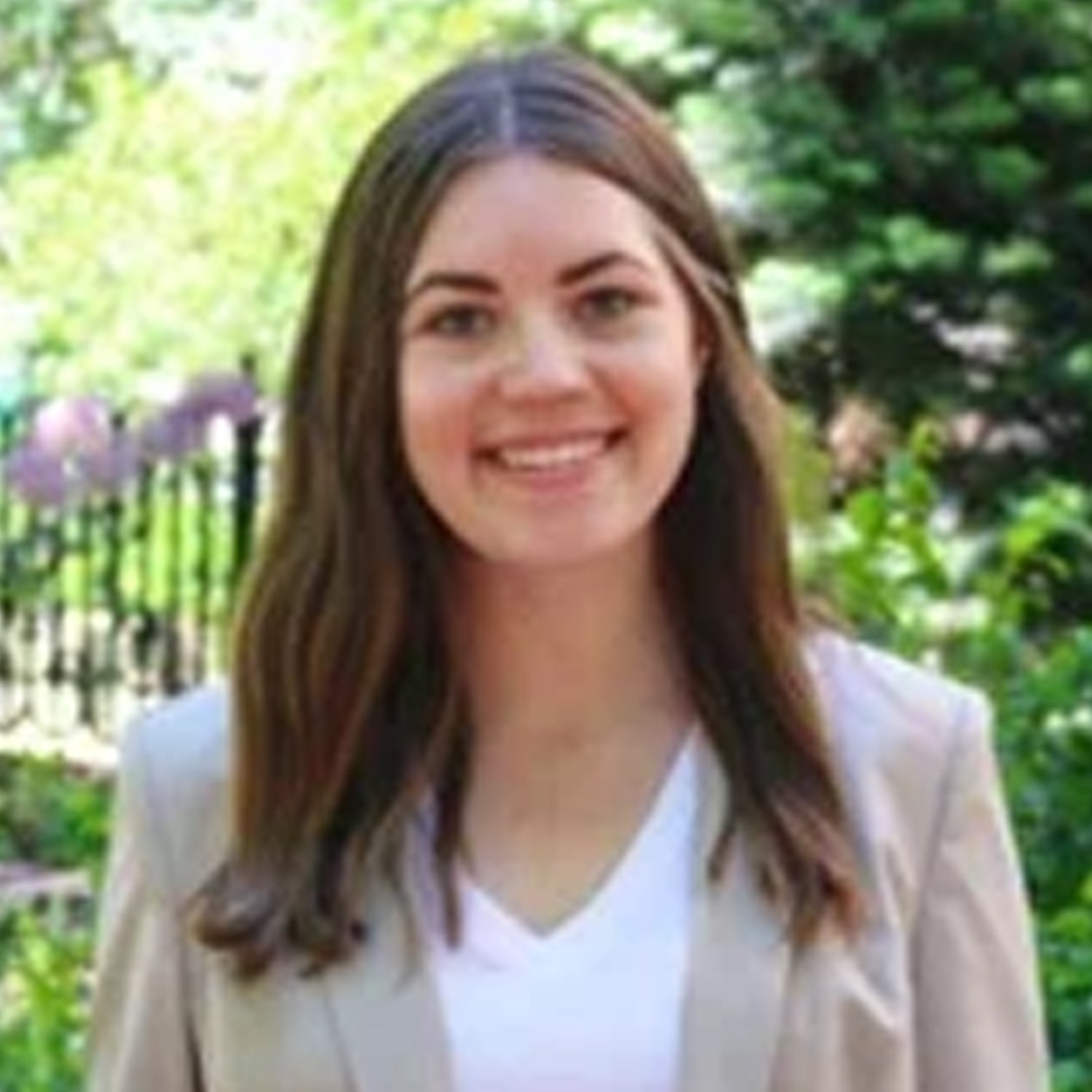 Director, Digital Fundraising
Meet Sydney
Sydney is originally from Houston, TX and graduated from Boston University with degrees in Public Relations and Psychology. She has run campaigns for a variety of social services, health, and education nonprofits and previously worked at a digital marketing and public relations agency. She has always wanted to pursue a full-time career in the nonprofit industry, which brought her to Greater Good Charities.
Sydney spends her weekends volunteering at a community garden and cooking and baking for friends. She resides in Los Angeles with her partner, Evan, and their rescue dog, Ricky.
Director, Ambassador Program (GOODS)
Meet Heidi
Growing up on the Salish Sea in the Pacific Northwest, I began my philanthropic career at Alcoa where I managed the partnerships for environmental, humanitarian, community development and STEM programs. Also, within my career path, I oversaw the learning and development for both Alcoa and British Petroleum, focusing on environmental and safety sustainability.
After a move to Arizona in 2017, I chose to follow a combination of passions; people and pets, leading me to PetSmart Charities. Continuing with an impactful focus, I was part of a team of grant makers that oversaw an annual portfolio of $20MM dedicated to bringing pets and people together and funding disaster response efforts. Additionally, I liaised relationships between animal welfare organizations and corporate partners, aligning mission and brand.
My priority is to always build healthy, trusting relationships. I receive immense gratification when developing collaborative relationships, sharing experiences or ideas, and implementing actions that make positive impacts for pets and people.
Personally, I love to travel and spend time with my spouse Scott, son Drew and our dog Finley, a rescue terrier from Mexico. A bit of a street-scrapper, Finley keeps us entertained as the best lizard hunting, sprinkler eater in Phoenix.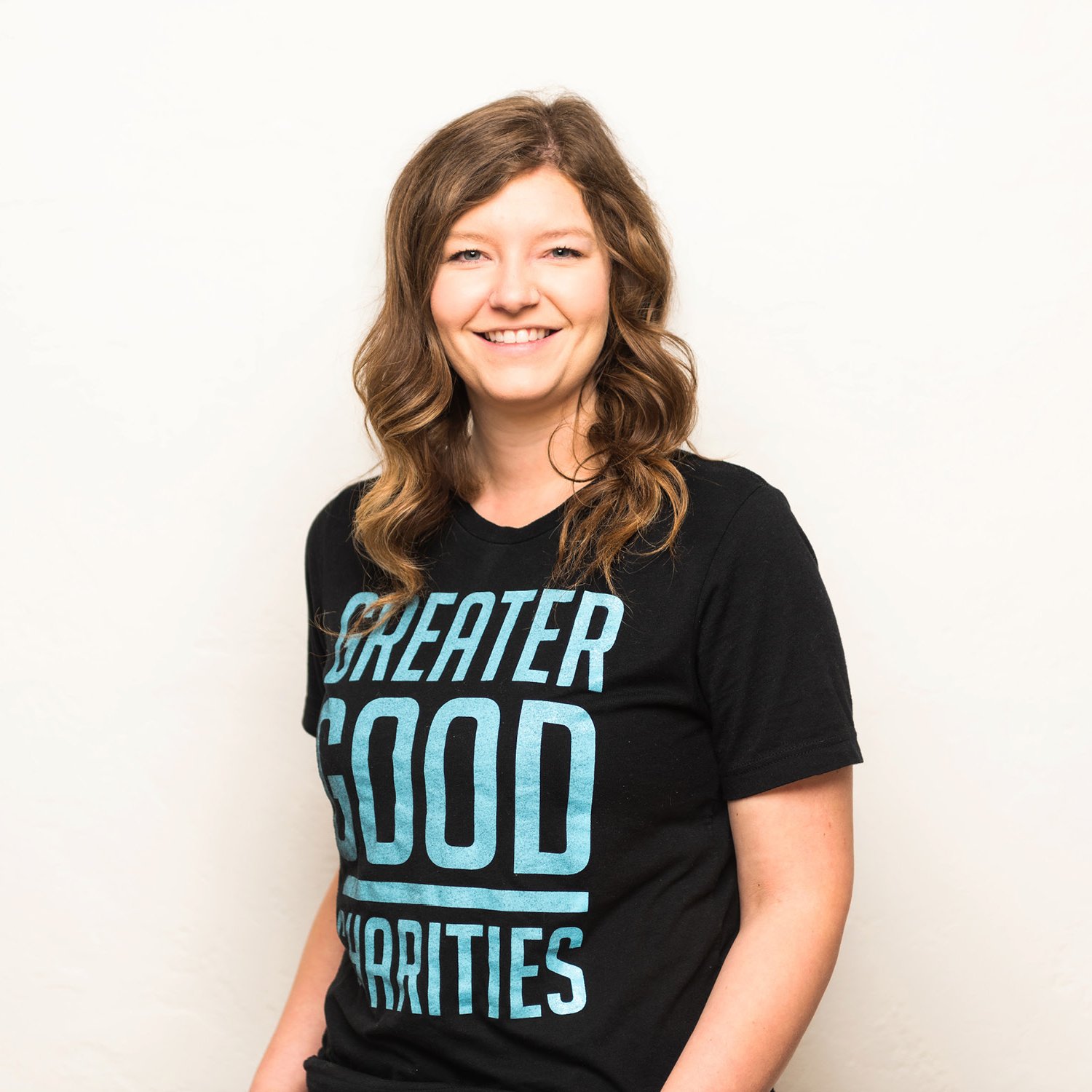 Director, Field Operations Administration
Meet Kalli
Kalli has always had a passion for giving back and trying to make the world a little brighter of a place. Aside from working at Greater Good Charities, Kalli also volunteers at another local nonprofit, Tu Nidito, where she facilitates a support group for children that are experiencing grief. She has lived in Tucson her whole life and is happy that she found a place where her passion for giving back is universally shared. Kalli lives in Tucson with her longtime boyfriend and their newest addition, a little boy named Milo. On the weekends you can find her walking Sabino Canyon or at home relaxing with her little family.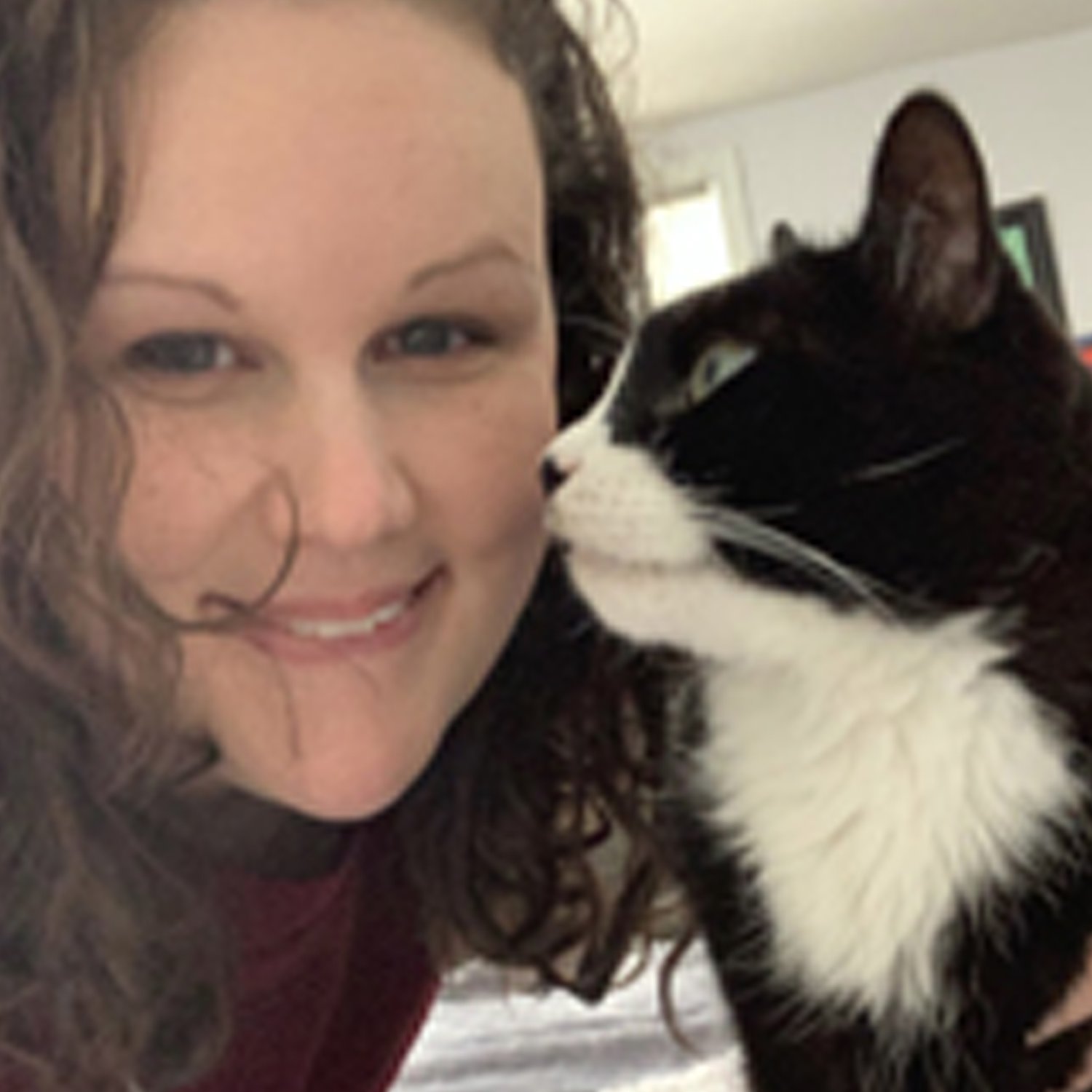 Director, Donor Experience
Meet Kim
After graduating with a B.S. in Animal Biotechnology and Conservation from Delaware Valley University in 2008, Kim joined the team at St. Hubert's Animal Welfare Center and has worked in all aspects of sheltering including animal care, medical, transport, disaster response and community programs. In 2014 she realized her passion for marketing and fundraising thanks to a special shelter dog named Zephyr. Since then she has managed all aspects of development from grant writing to fundraising events to leading a robust direct marketing program. Having been on the receiving end of several lifesaving grants from Greater Good, she is excited to join this amazing team to help create good in the world.
Kim lives in central New Jersey with her husband, son and two beloved rescue cats Emilio and Walker.

Director, Field Operations
Meet Leigh
Born and raised in South Africa, Leigh now lives in the mountains of Western North Carolina with her wife, four cats and dog, Jake. She started her career in Animal Welfare 5 years ago as a Humane Officer in San Diego, responding to thousands of calls for service, including hundreds of cruelty cases, wildlife recues and the occasional wildland fire evacuations. She developed her humane trapping and animal handling skills as the Coordinator of San Diego's Community Cat Program as well as time spent volunteering for GGC's Good Fix Program.

Director, Good Fix
Meet Laura
Laura grew up in Larchmont NY, graduated from SUNY in Albany with a BA in psychology and minors in criminal justice and business. She started out working at a dog daycare, then as a veterinary assistant at a busy ER animal hospital in upstate NY where she realized she wanted to become a veterinary technician. Laura moved to CO in 2004 to attend Bel-Rea and worked at the Denver Dumb Friends League as an animal care technician until she graduated in 2006 and moved to a Certified Veterinary Technician position at DDFL.
Laura began volunteering on spay/neuter trips with ViDAS in 2008 and became an integral part of the ViDAS team. She tried to attend as many clinics as she could fit in each year until now accepting the job as Director of Good Fix where we can put all of her skills to work! Laura is excited to help communities all over the world manage their pet overpopulation troubles with Good Fix.
Laura lives in Aurora, Colorado with her husband, and their 3 dogs and 1 cat (pretty much all foster failures). In her free time they like to do yoga, acro yoga, hike, play indoor soccer, paddle board and travel.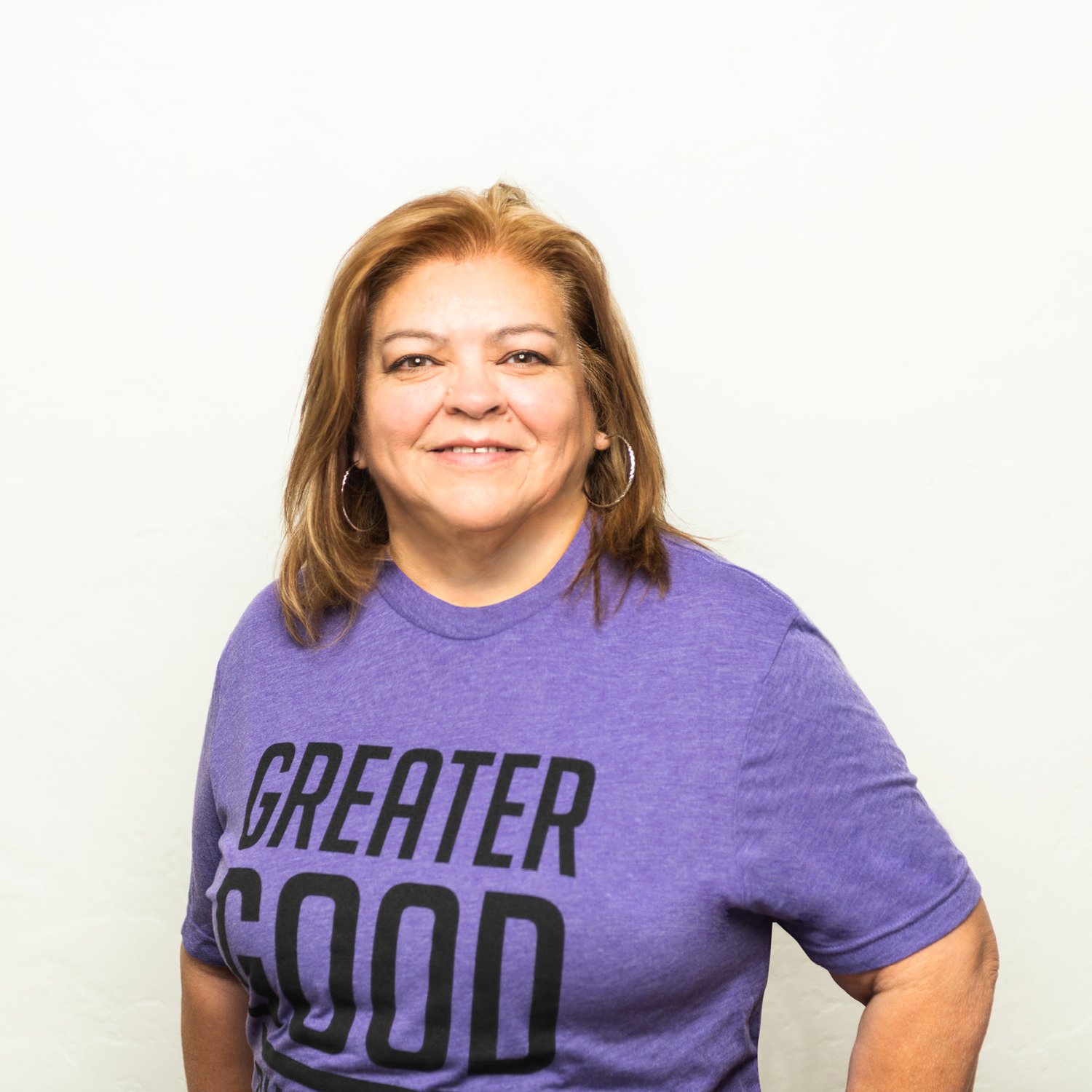 HR Generalist
Meet Maria
Maria Aranda comes to Greater Good Charities with over 15 years of experience in all areas of human resources and will be taking over all daily HR duties including full cycle recruiting, benefits administration and the application of our policies and procedures.
Maria grew up in Southern California and moved to Arizona in 1997. She currently resides in Sahuarita, AZ with her better half David , son and two German shepherds. Maria loves to travel and the outdoors.. Her daughter and son in law reside in San Diego (military and soon moving to Florida) which she visits all the time. Her three grandchildren keep her busy.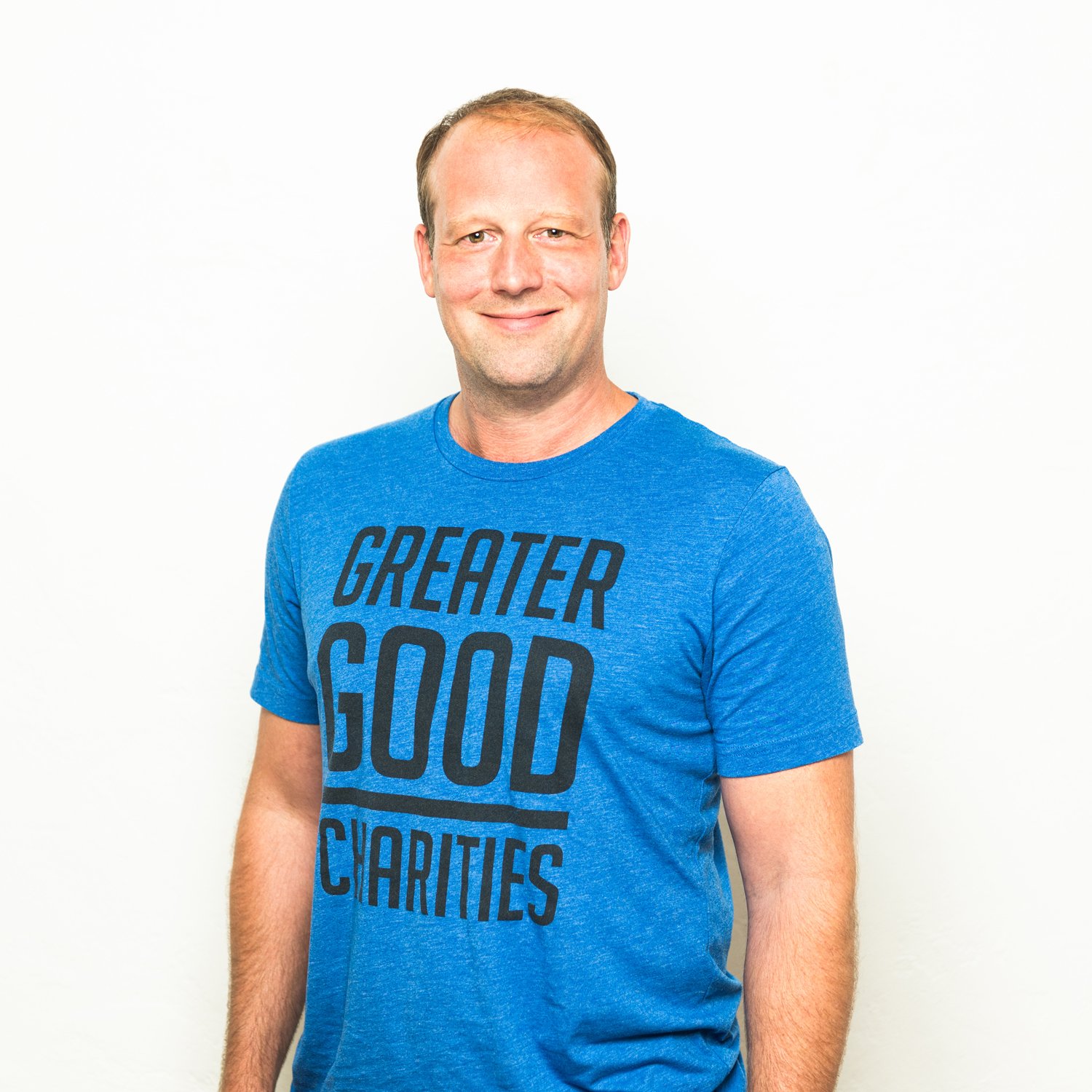 Managing Director, Europe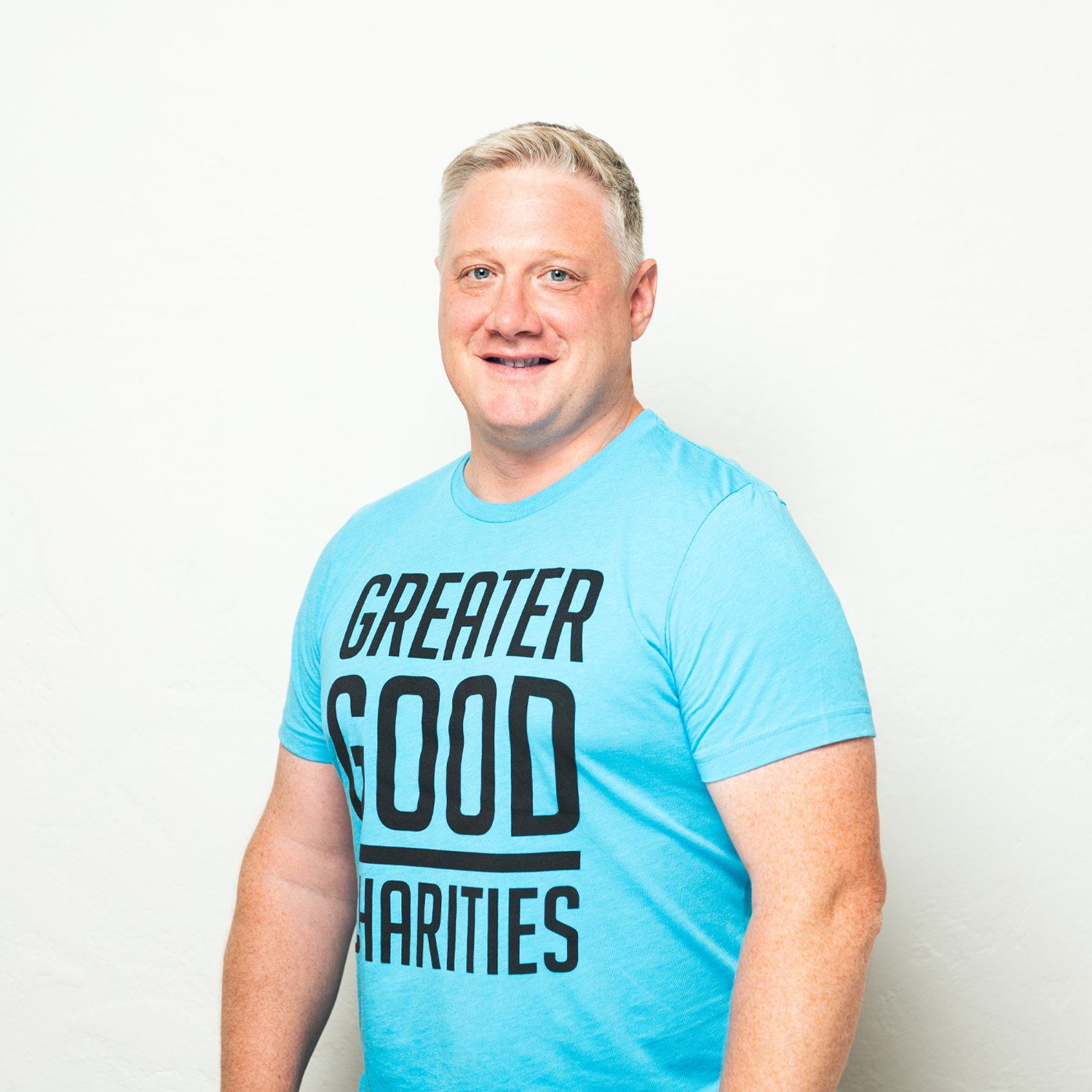 Fundraising and Communications, Europe
Meet Boris
Boris brings a wealth of experience in fundraising, brand development, and communications within the non-profit sector. He has a significant track record in fundraising from both corporations and high-net-worth individuals and successfully established fundraising hubs in various countries across Europe and Africa. In recent times, Boris has been dedicated to supporting non-profit organizations facing crises, bringing his experience in identifying and addressing strategic challenges related to purpose, brand positioning, and fundraising.
Boris is motivated by a deep sense of purpose and a belief in the fundamental right of every individual to live in safety and can thrive.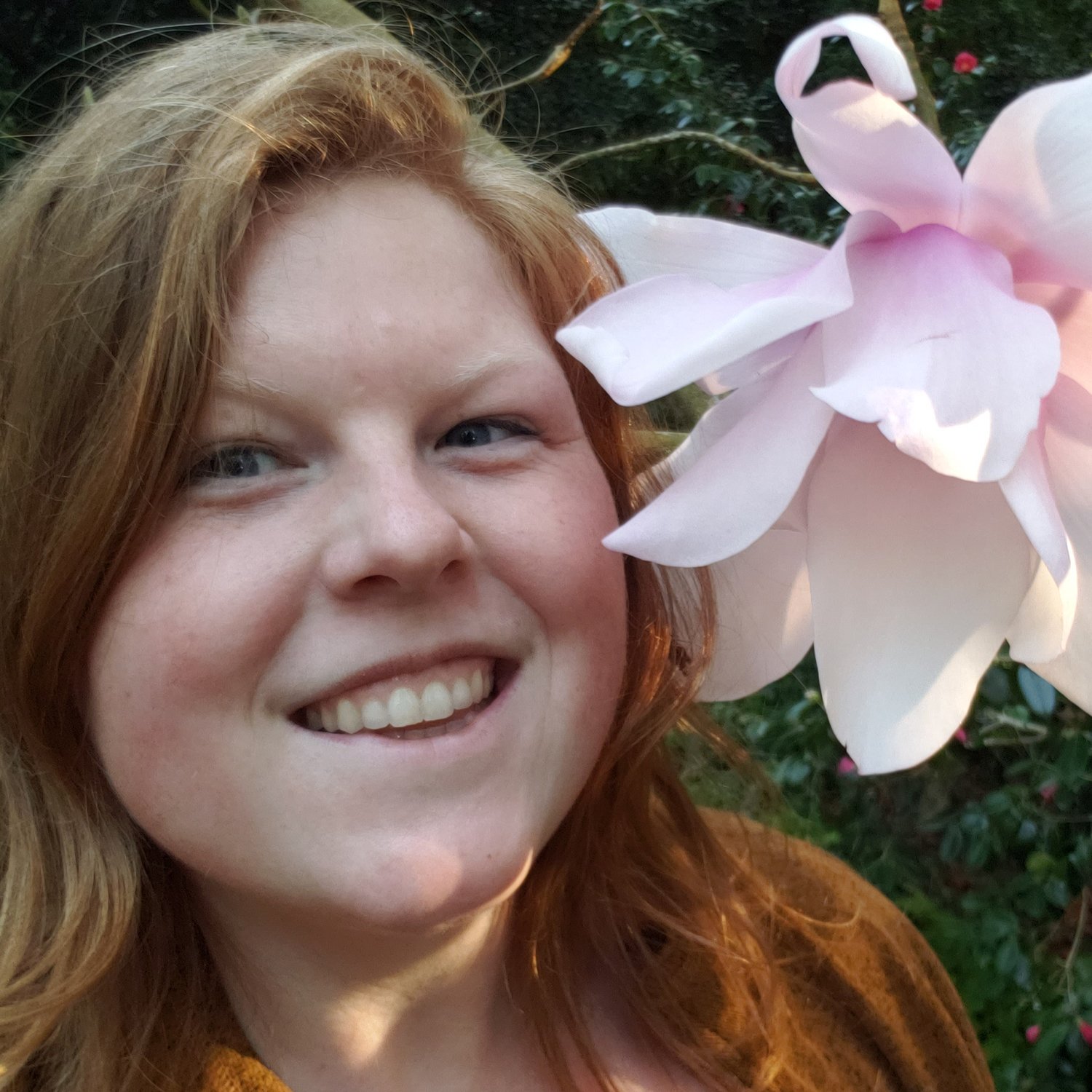 Finance & HR Coordinator
Meet Danielle
Danielle serves as our Finance & Administration Coordinator out of Seattle, WA. Since joining Greater Good Charities (then GreaterGood.org) in 2018, she has grown her skills set in different roles and has even been able to get out from behind the computer to assist with our programs! Helping launch the Good Fix program in Hawaii and unloading planes full of cats & dogs with Good Flights have been bright spots throughout her work so far with GGC.
Before Greater Good Charities, Danielle studied Cultural Anthropology at Western Washington University and spent her working life in the worlds of local food & flowers around the Seattle area. After managing floral shops & teams of florists, she moved on to support flower farmers at a Cooperative dedicated to offering Pacific Northwest flowers grown only through organic & sustainable practices. She has always had a passion for the natural world and working to support farmers that are kind to our earth; was very close to her heart.
Outside of GGC; Danielle can be found riding her road bike, belting out some Lady Gaga at karaoke, and hanging with her cat Mimi.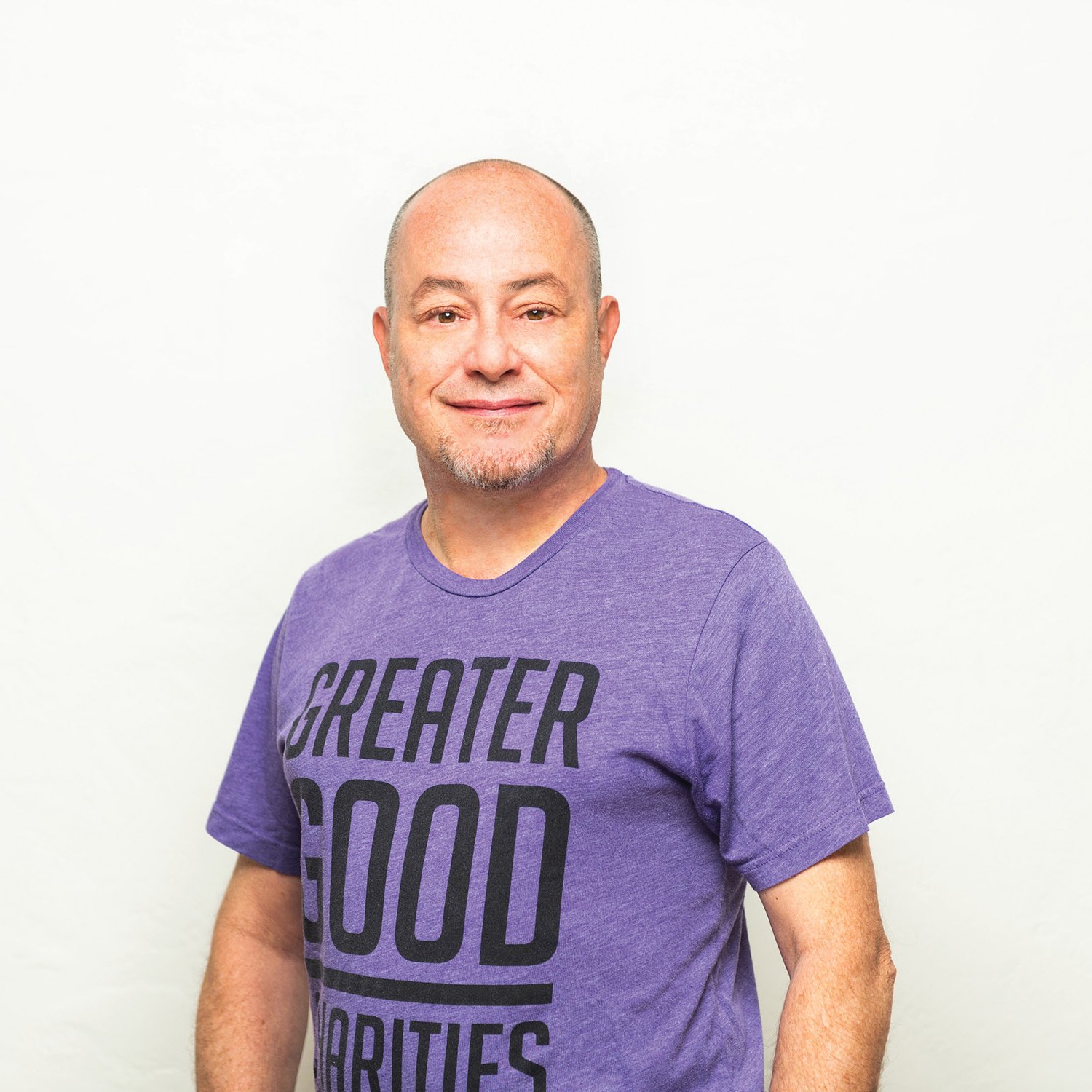 Staff Accountant
Meet Carl
Carl joined the GreaterGood.org team as a staff accountant in 2020. He is originally from Cleveland, Ohio and has called Tucson, Arizona home for the last 13 years. He and his wife Angela are the "hooman" caretakers of a cat named Lola and a dog named Bandit. In his free time, he enjoys watching sports and playing/listening to music.

Manager, Accounting
Meet Afton
Afton lives with her 2 dogs, a 13 year old Maltese mix named Turd Ferguson, 4 year old Golden Retriever mix named Remi and large orange tabby cat named Tyson. Tyson is about 20lbs and would give Garfield a run for his money. Afton loves all sports and the outdoors. Her hobbies include snowboarding, kayaking and hiking.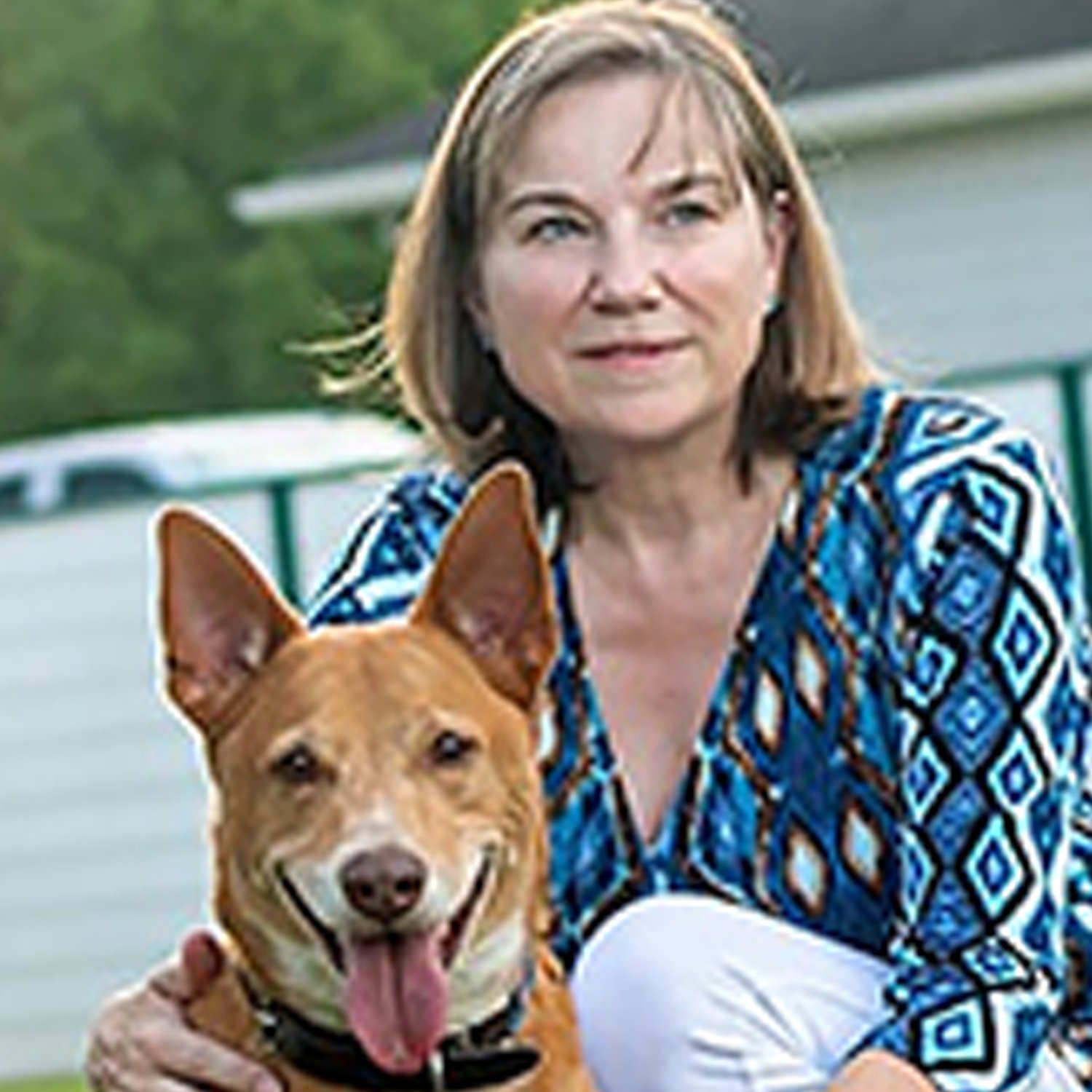 Senior Manager, Data & Impact
Meet Melanie
Melanie's role is to help maintain accurate records of in-kind donations and provide insightful reports to inform our donors and program leads. Prior to joining Greater Good Charities, she worked in the oil and gas industry in the fields of health, safety, and environmental sustainability. Melanie is passionate about animal welfare and has volunteered in shelters, fostered pets, and maintained shelter websites to promote the adoption of cats and dogs. She is Mom to her dog Tyler, and a gorgeous bobtail cat called Bobbie.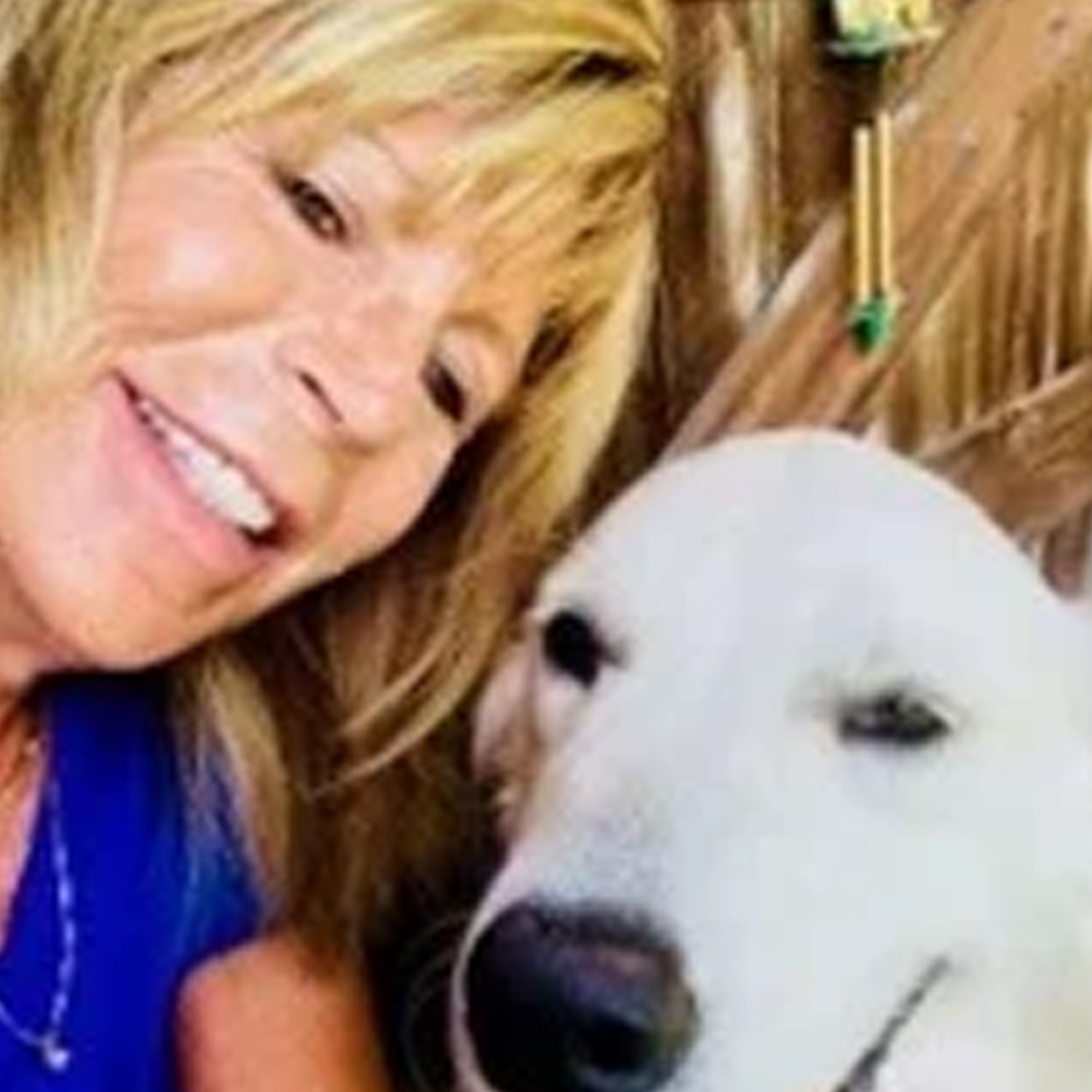 Manager, Grants Administrator
Meet Kathy
At Rescue Bank, Kathy's role in Logistics is to arrange for trucks to pick up goods from our donor warehouses and deliver them to our Ambassadors. She is responsible for scheduling disaster response trucks and also manages the Pedigree Shelter program, providing pet food from our donors to area shelters. Prior to joining Greater Good Charities' Rescue Bank, she worked in the Telephone Electronics and Oil and Gas industries in accounting and logistics. Kathy is a passionate animal lover. She has worked with local rescues to foster animals and transport them to rescues. She has never met an animal that she has not fallen in love with. Kathy is the proud owner of rescue dogs Springer, Reddick, Tucker, and Tebow!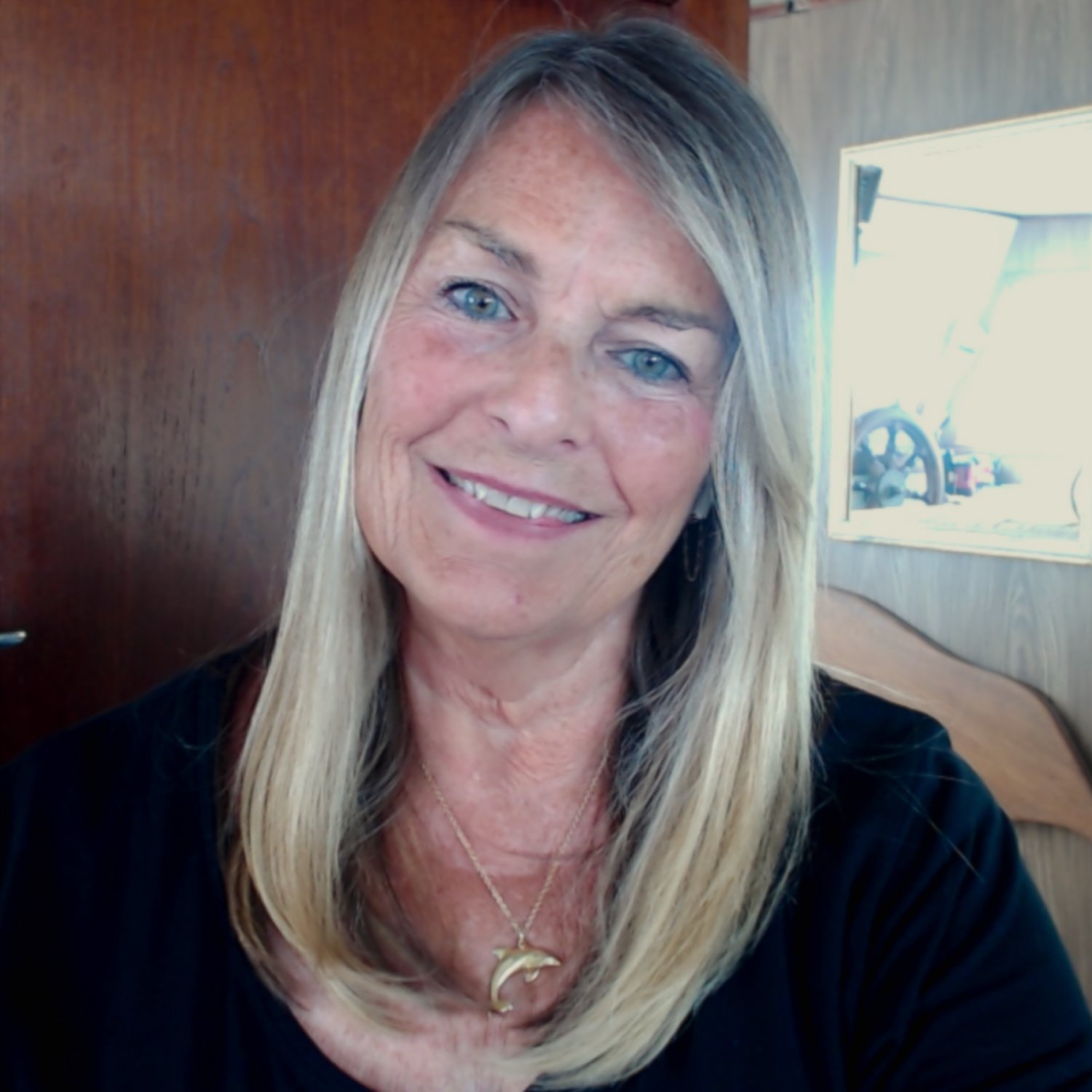 Manager, Development Operations
Meet Debra
Debra Parsons was involved in financial analysis and statistics for more than 20 years in the corporate world. She frequently took leave from her position to assist with animal issues, before moving into animal welfare as a second career.
As the ED of a local animal shelter for several years, Deb and her team built it into a sustainable nationally recognized operation. All while being involved in disaster relief, particularly in 2004's Hurricane Charley, Francis, Ivan and Jeanne.
In the aftermath of Katrina, Deb served as the Disaster Shelter Manager for HSUS in Hattiesburg, Mississippi and coordinated with the FL EOC for damage assessment after Hurricane Wilma. Her 15-year management career at HSUS spanned many areas. As VP of the Animal Care Centers, Deb worked with corporate and individual donors and in writing grants to help build sustainable revenue streams. She worked on database systems for animal census, asset management, data migration, budgets and accounting, as well as program development and funding. Many of you may remember Deb working for HSUS where she ran the South Florida Wildlife Center.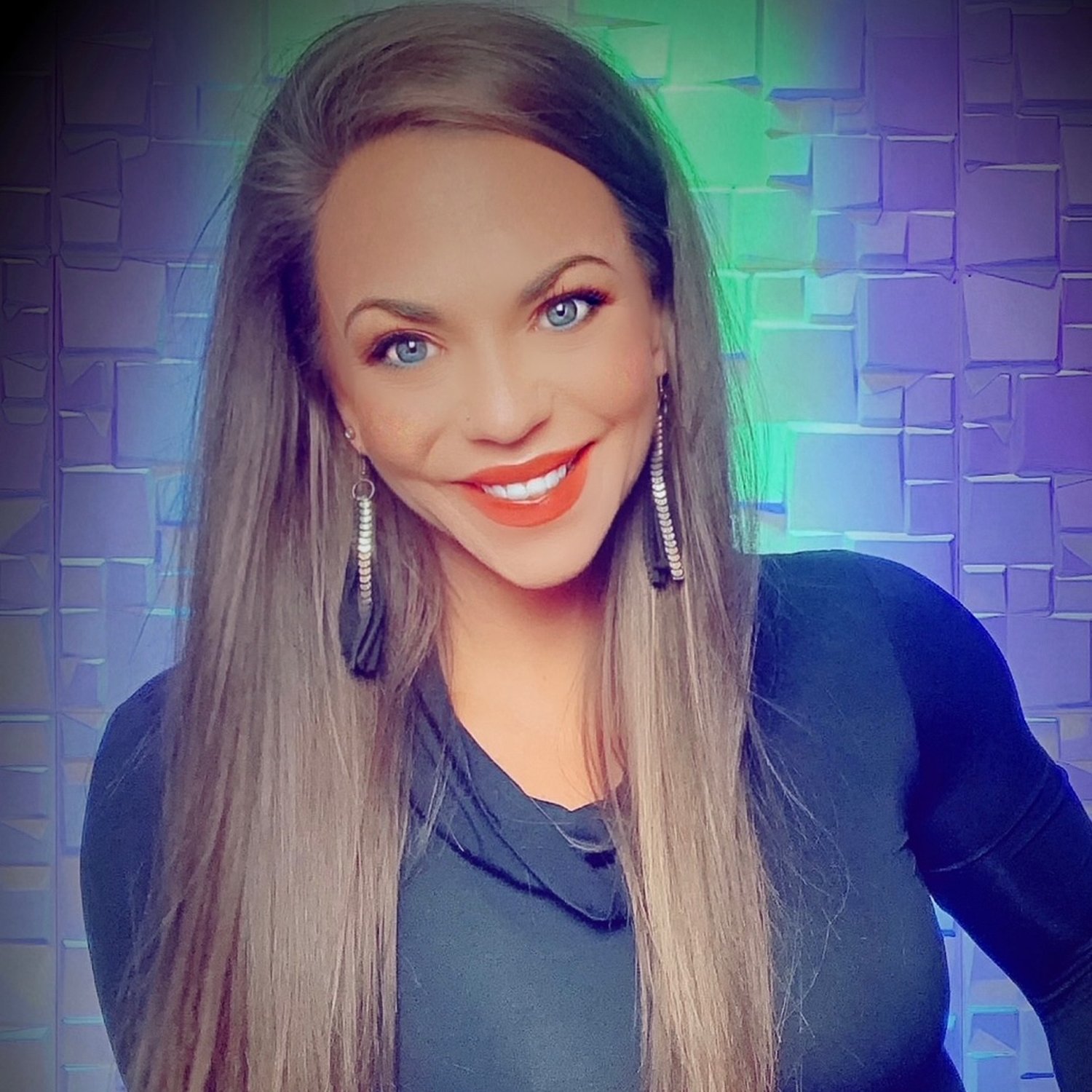 Manager, Philanthropy
Meet Stephanie
Stephanie brings more than 15 years of dedicated experience as a seasoned nonprofit professional, with a multifaceted skill set encompassing fundraising, marketing, and administrative expertise. Her unwavering passion for animal welfare has spanned an impressive 25-year journey, during which she has contributed as a fundraiser, devoted volunteer, eloquent spokesperson, generous donor, and compassionate foster caregiver.
Stephanie's extensive leadership experience extends beyond the nonprofit sector, as she once served as the Executive Director of a global ministry. Her commitment to making a positive impact extends to her personal life, where she dedicated over 400 hours of her free time in a single year to volunteer at a local animal shelter.
Driven by her passion for philanthropy, Stephanie transitioned her career towards fundraising and development, leading to her role as a Donor Engagement Officer at the SPCA of Texas.
Currently residing in the vibrant city of Dallas, Texas, Stephanie shares her home with two beloved canine companions, Fozzie and Chip, who further reflect her unwavering dedication to the well-being of animals.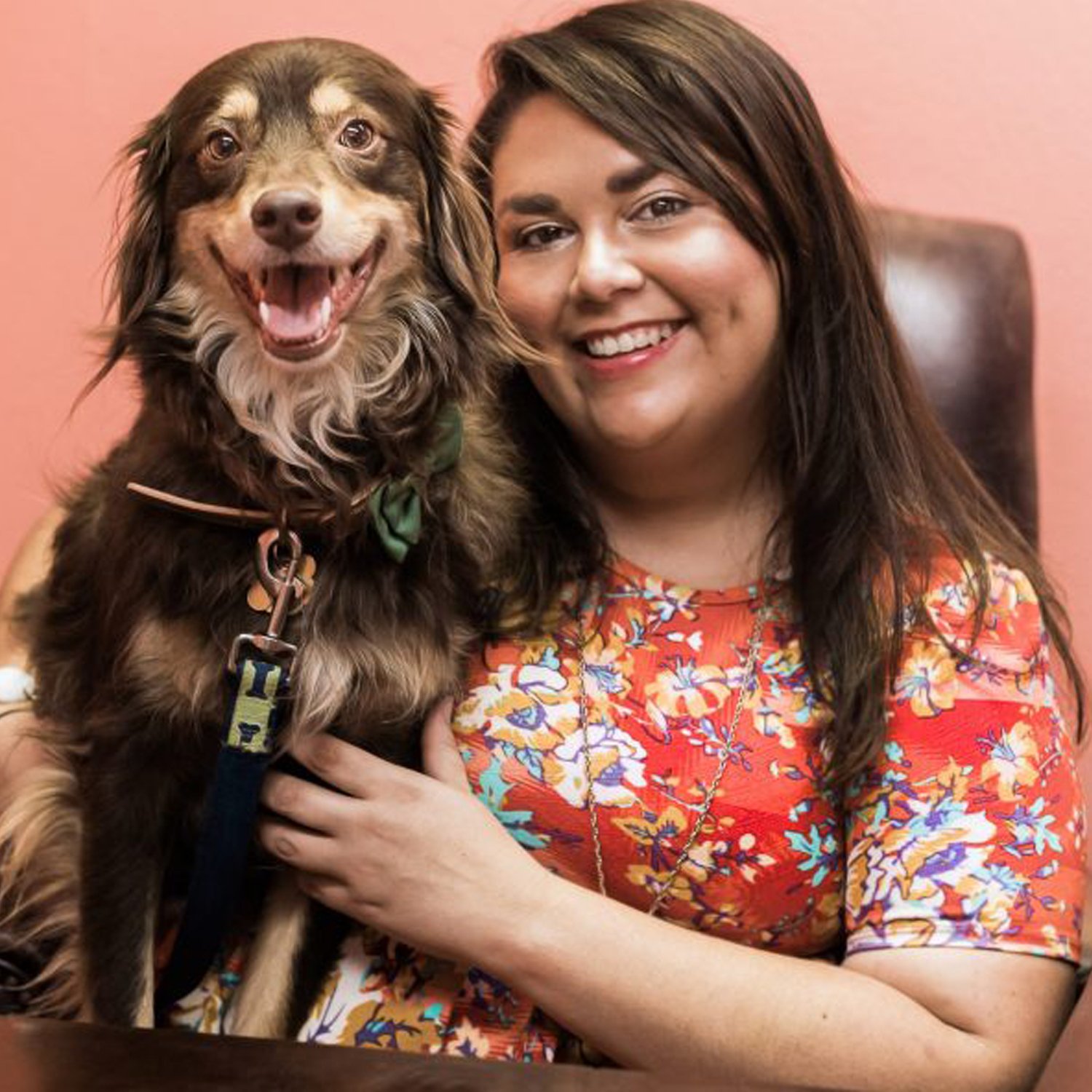 Senior Manager, Philanthropy
Meet Jennifer
Jennifer was born and raised in Treasure Island, Florida and graduated from Florida State University. She has been in animal welfare for over 15 years and has a passion for both domestic and wildlife animals. With over 12 years of advancement experience, Jennifer is excited to join the GGC team to help expand our fundraising reach. When she is not working or volunteering, Jennifer enjoys taking her 3 rescue dogs Remington, Redford, and Ruby out on adventures.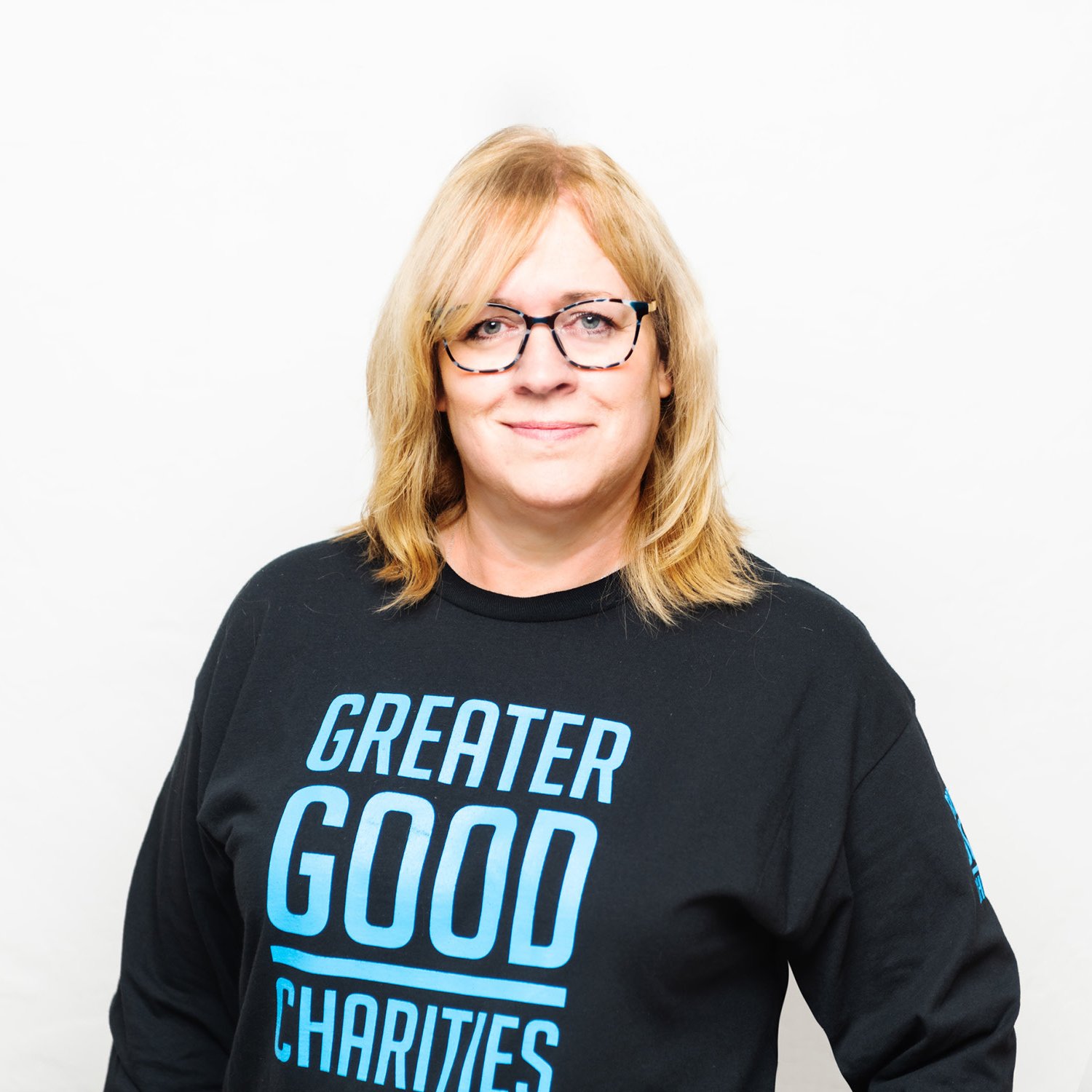 Manager, Corporate Partnerships
Meet Deb
Deb's career has included designing product for companies, sourcing, and developing relationships with vendors and factories and companies to owning several businesses of her own. She spent the last ten years with GreaterGood.com as a buyer of off the shelf products as well as ground up product. Her favorite category of buying was pet and has established many long term and close relationships with those in the pet industry. She also sourced/bought many of the IKD/BB items that were asked for by the GGC team.
Debs first experience with GGC was helping out with a RescueRebuild in Michigan. Watching the transformation and the community outreach the program had her hooked as a lifelong supporter of GGC. She has also participated in some of the GoodFlights – her and Brian unloading crates and helping any way they could.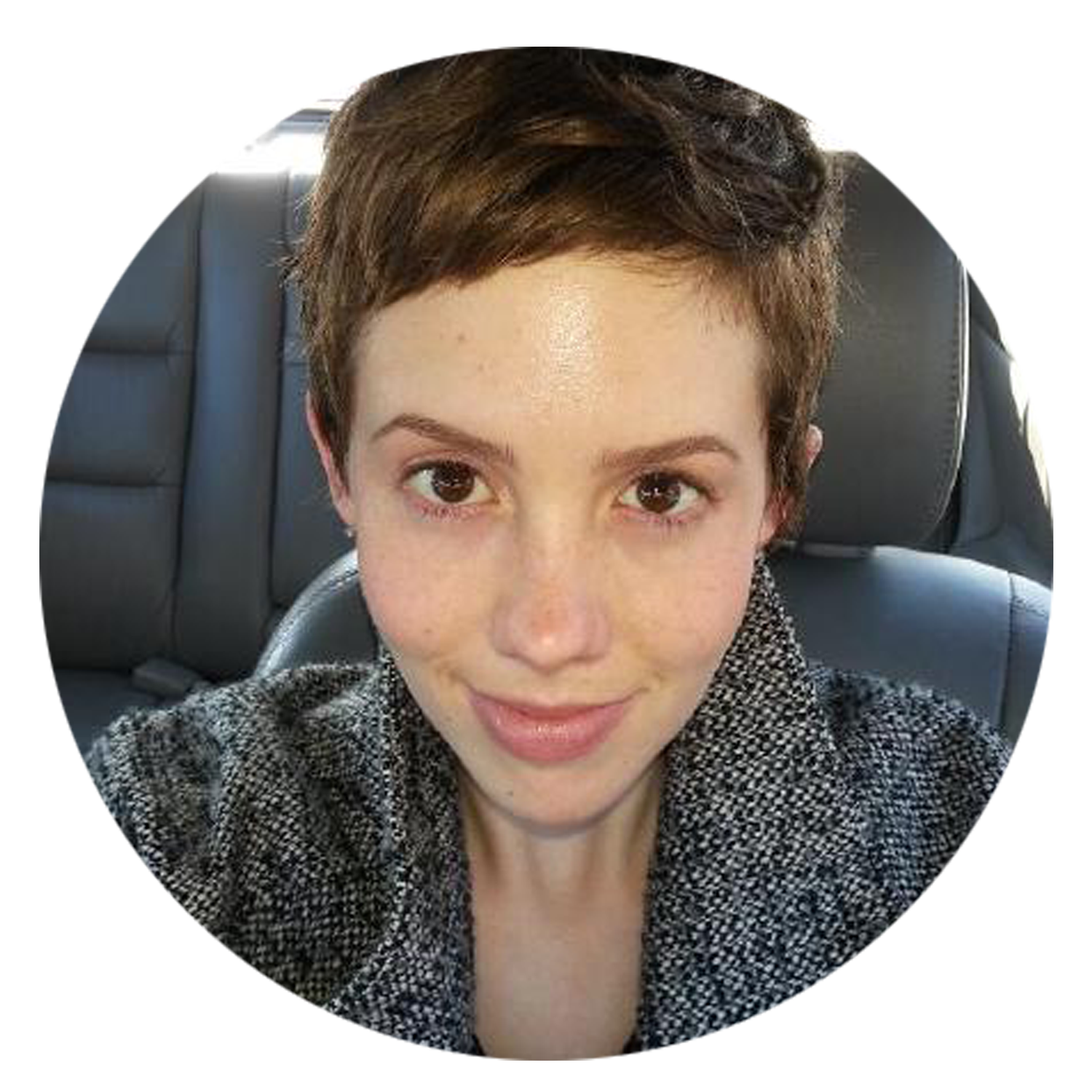 Digital Asset Management (DAM) Librarian
Meet Alex
Alex is happy to be able to use her lifelong penchant for information and organization to Greater Good Charities! After completing her graduate studies in library and information science at the University of Wisconsin in 2010, she pursued a career in digital collections and archives in academic, corporate, and public libraries. While her varied experience provided her with expertise in databases and digital file formats, she also worked in public library roles that allowed her to partner with local health clinics and environmental organizations, building community while supporting humanitarian efforts. She found she's at her most fulfilled when using her skills to support organizations with positive missions -like Greater Good Charities!
She currently lives in Richmond, Virginia with her husband, Seth, and their Certified Greatest Cat Ever™, Fu. When not futzing with metadata schemas, she can be found learning foreign languages, making linocut relief prints, and skateboarding on Richmond's Capital Trail.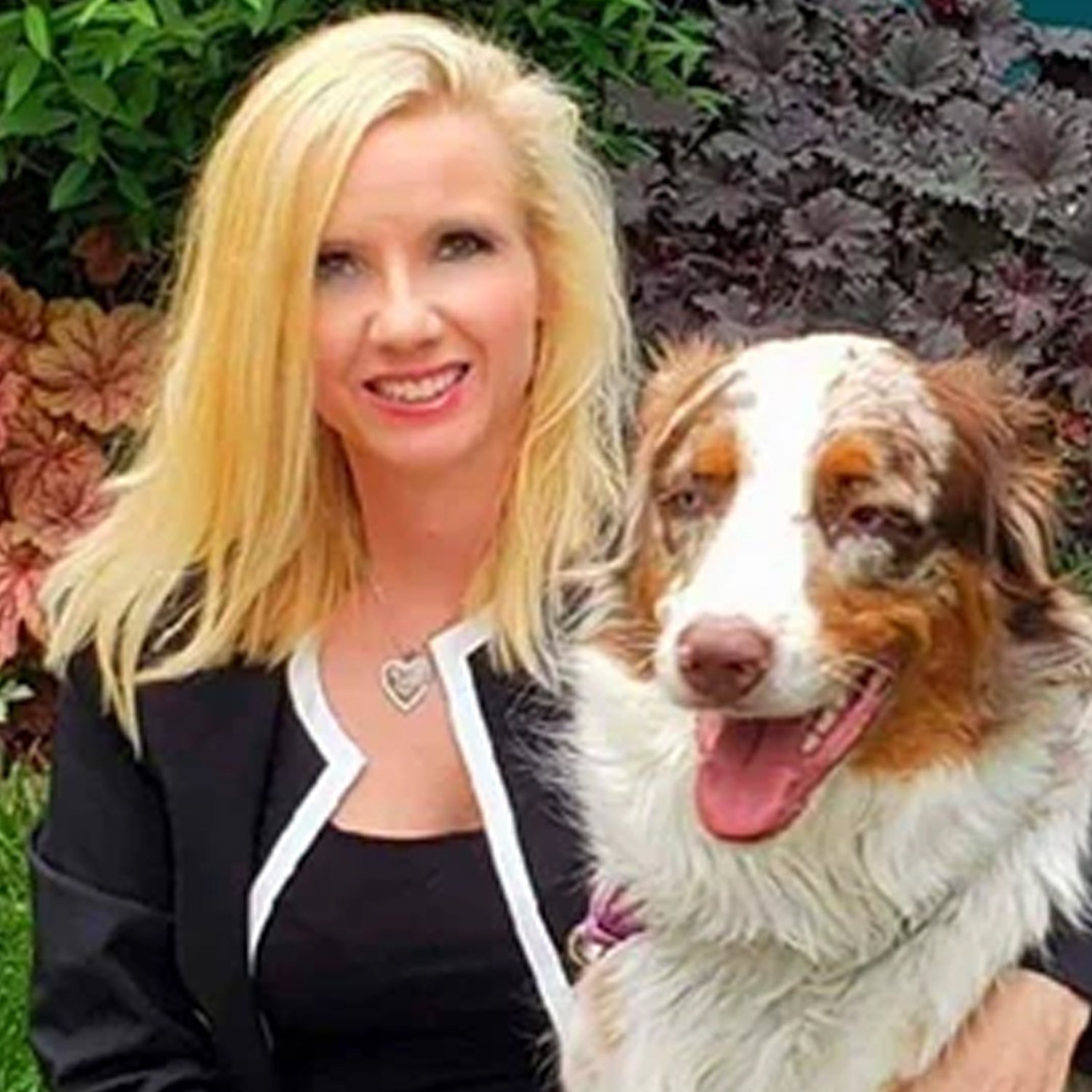 Manager, Pet Programs (GOODS)
Meet Cheryl
Cheryl is joining Greater Good Charities as the Manager, Pet Programs (Rescue Bank). Cheryl recently served as the Deputy Director for HSUS' Equine Protection Department over the last 8+ years. In addition to the day-to-day management of the department, she managed the equine emergency grant project, which provides small, emergency grants to equine rescues and law enforcement agencies. She also managed the Homes for Horses Coalition, which is comprised of over 500 equine rescues around the country who are dedicated to ending all forms of equine abuse. She volunteered for other HSUS programs that provided support to rescues, shelters and sanctuaries, such as Spayathon, SpayTogether, Plan 4 Progress and various disaster response efforts.
During her 25-year animal welfare career, Cheryl has worked for the International Fund for Animal Welfare, the Massachusetts Society for the Prevention of Cruelty to Animals and HSUS. Her experience ranges from lobbying for policy reform on the state, federal and international level to responding to disasters and mass strandings.
While she is passionate about ending animal abuse and relieving suffering wherever it exists, the issue that she is the most passionate about is ending Canada's commercial seal hunt. For over 8 years, she documented the hunt, analyzed the footage for violations of the Marine Mammal Regulations and provided the evidence to Canadian officials.
Cheryl currently lives in Virginia with her Australian Shepherd named Gizmo and a large, indoor Rex rabbit named Carrot Cake. She serves on the Wildlife Rescue League's Marketing & Outreach Committee and volunteers to transport injured and orphaned wildlife.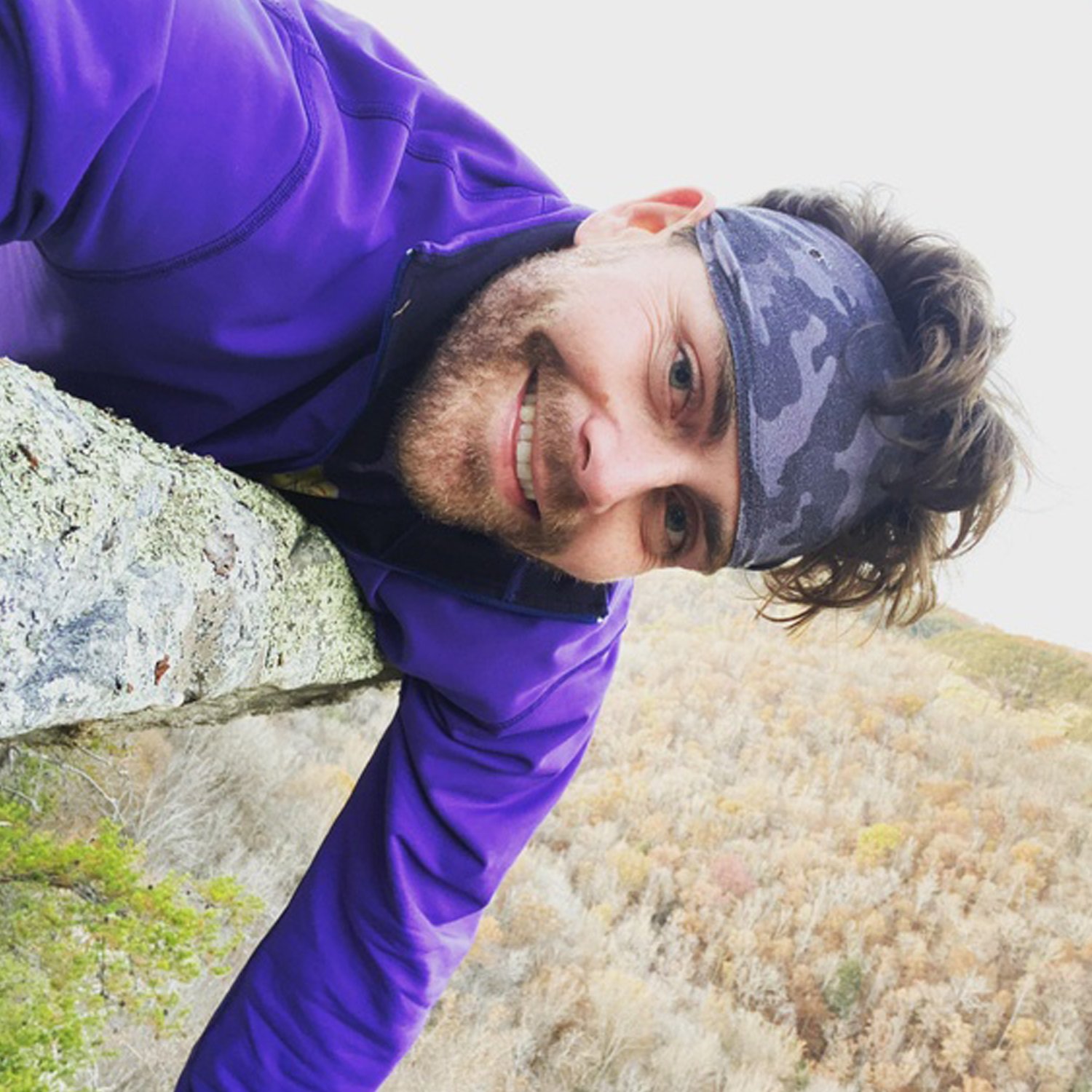 Manager, Pet Programs (GOODS)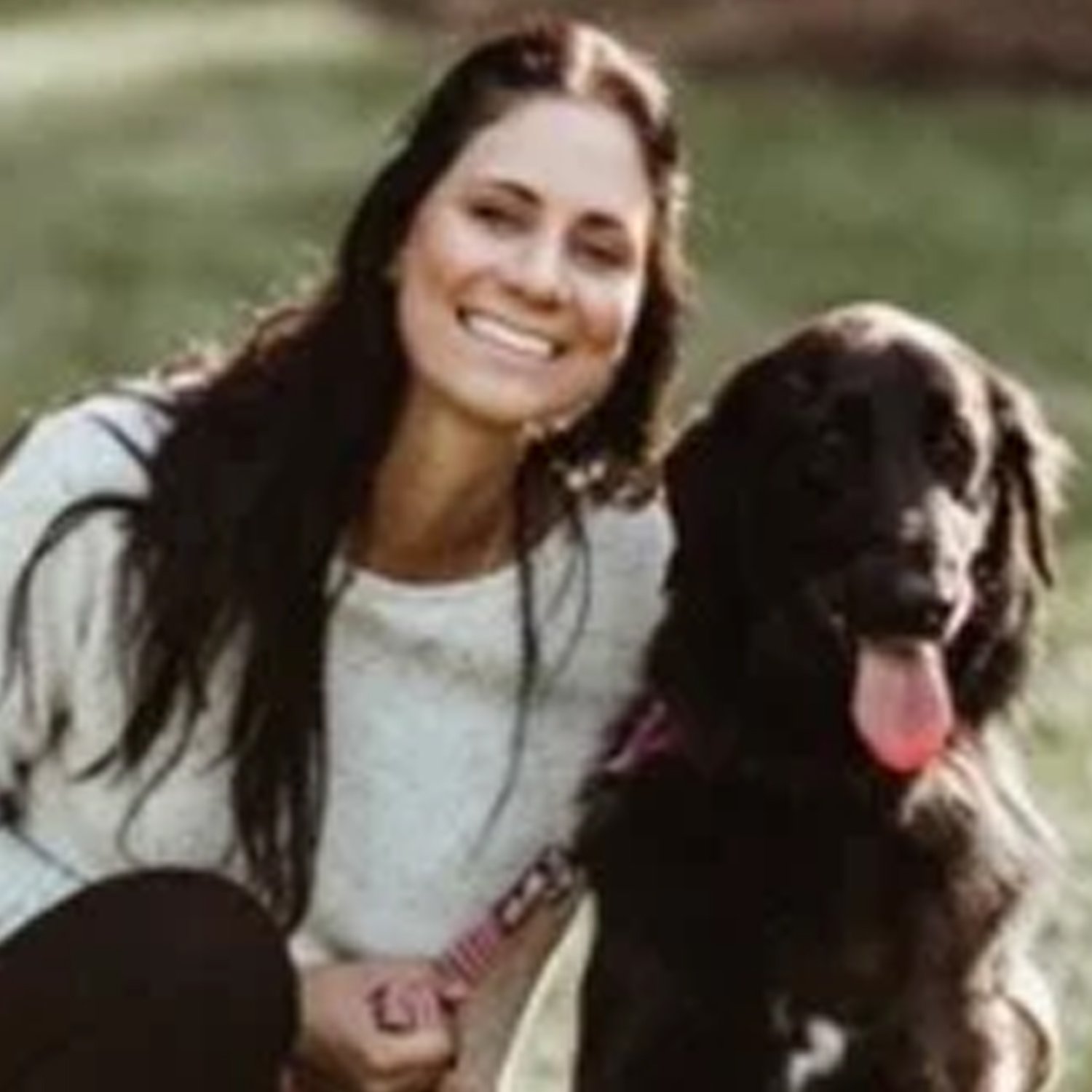 Senior Manager, Pet Programs (Foster)
Meet Kimberly
An animal lover to the max. In fact, if you ever can't find her during a Rescue Rebuild build, go check the cat room. Chances are, you will find her there. At every shelter that Rescue Rebuild renovates, she plays this fun game where she finds a dog that she wants to take home and vows that if it hasn't found a furever family by the time the build is over, she will fill out the adoption papers herself. Luckily, for her own sake and the sanity of her roommate, this has worked out in her favor so far. Learning all the tools, toys, and construction projects as she goes, she has already become the expert at chain link and is the only one in the group who is allowed to teach the volunteers!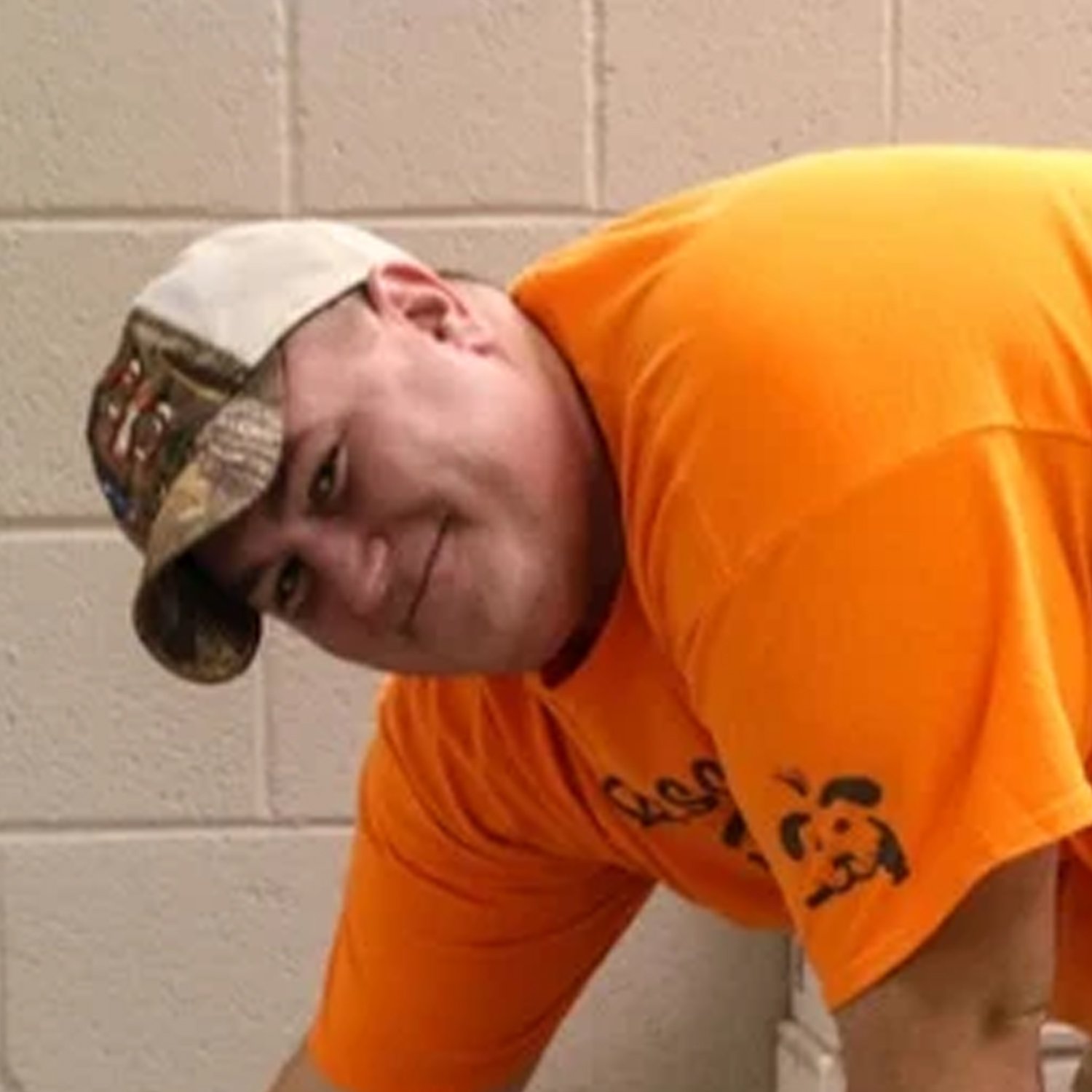 Senior Manager, Pet Programs (Rescue Rebuild)
Meet Casey
Casey started volunteering with Rescue Rebuild in 2103 when he was a freshman in college. Ever since he has been making it a point to go on a few builds every year. To date, he has been on 12 trips and has adopted 3 pups from shelters on the way: Lilly, Daisy, and Flint. Casey graduated from Delaware Valley University in 2017 with a B.S. in Conservation and Wildlife Management. Before coming on with Greater Good Charities, he worked as a Park Ranger after college and did wildlife mitigation in Atlanta, Georgia.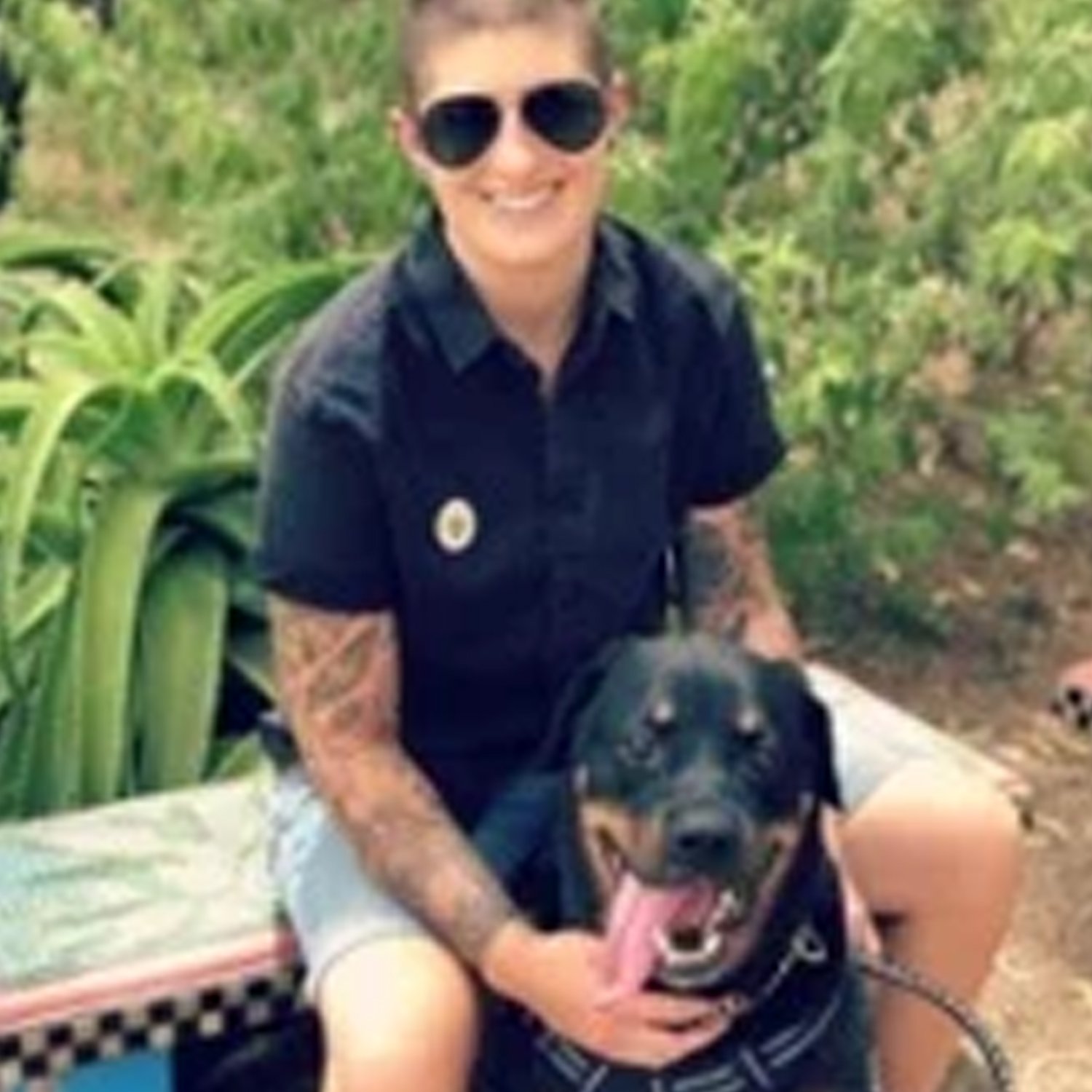 Video Editor
Meet Ray
Ray started with Rescue Rebuild after their move from Alberta, Canada where they owned a roofing company and now a Video Editor. Ray and their lovely partner have two dogs and a cat. They enjoy adventuring with their partner, music, reading, spending time with friends, and riding their motorcycle.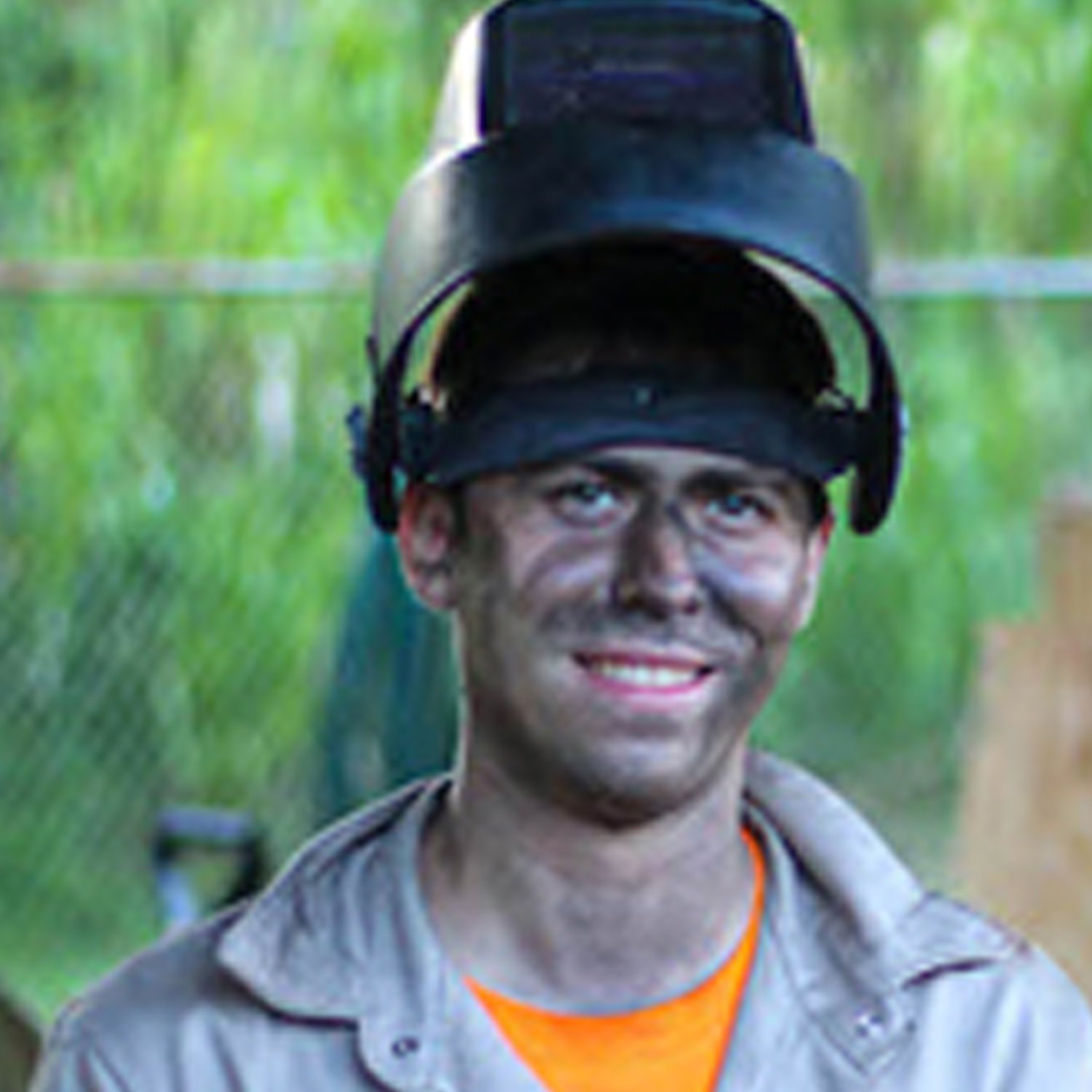 Senior Manager, Pet Programs (Rescue Rebuild)
Meet Nate
Nate is currently living outside of Los Angeles, CA but is from Bethlehem, PA. Nate first worked with the team in 2013 after transferring to Delaware Valley University. He went on almost every trip he could during his time in school and picked up his construction knowledge along the way. Nate graduated with a degree in Wildlife and Conservation Management and soon after began working with a bird removal company. After moving to California Nate was looking for a new job and he found Rescue Rebuild at the right time. Nate has 3 pets (1 dog and 2 cats) that keep him and his longtime girlfriend company.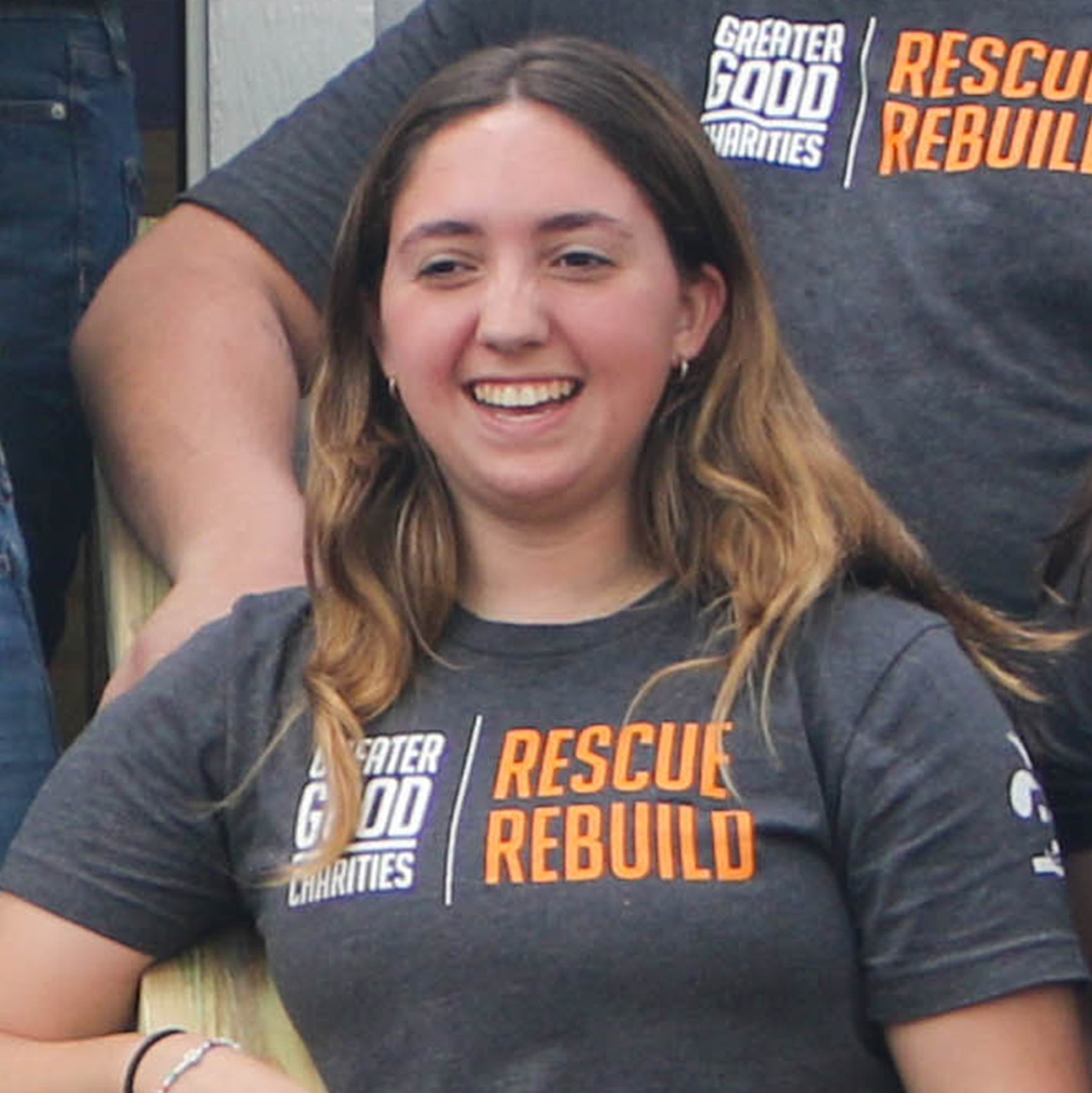 Manager, Pet Programs (Rescue Rebuild)
Meet Gabbie
Gabbie joined Greater Good Charities in May 2023 after working for a couple of years as an animal behavior coordinator at an animal shelter. She graduated from Delaware Valley University with a degree in Animal Science and while she was in college, Gabbie volunteered with Rescue Rebuild, so she was excited to join the team full time! Gabbie is eager to grow her skills in the logistics and construction side of things while also putting her passion and animal knowledge to good use!
Outside of work Gabbie enjoys spending time helping out around the farm and hanging out with the resident hounds - two basset hounds, a beagle, a doodle, and a dachshund, to be exact.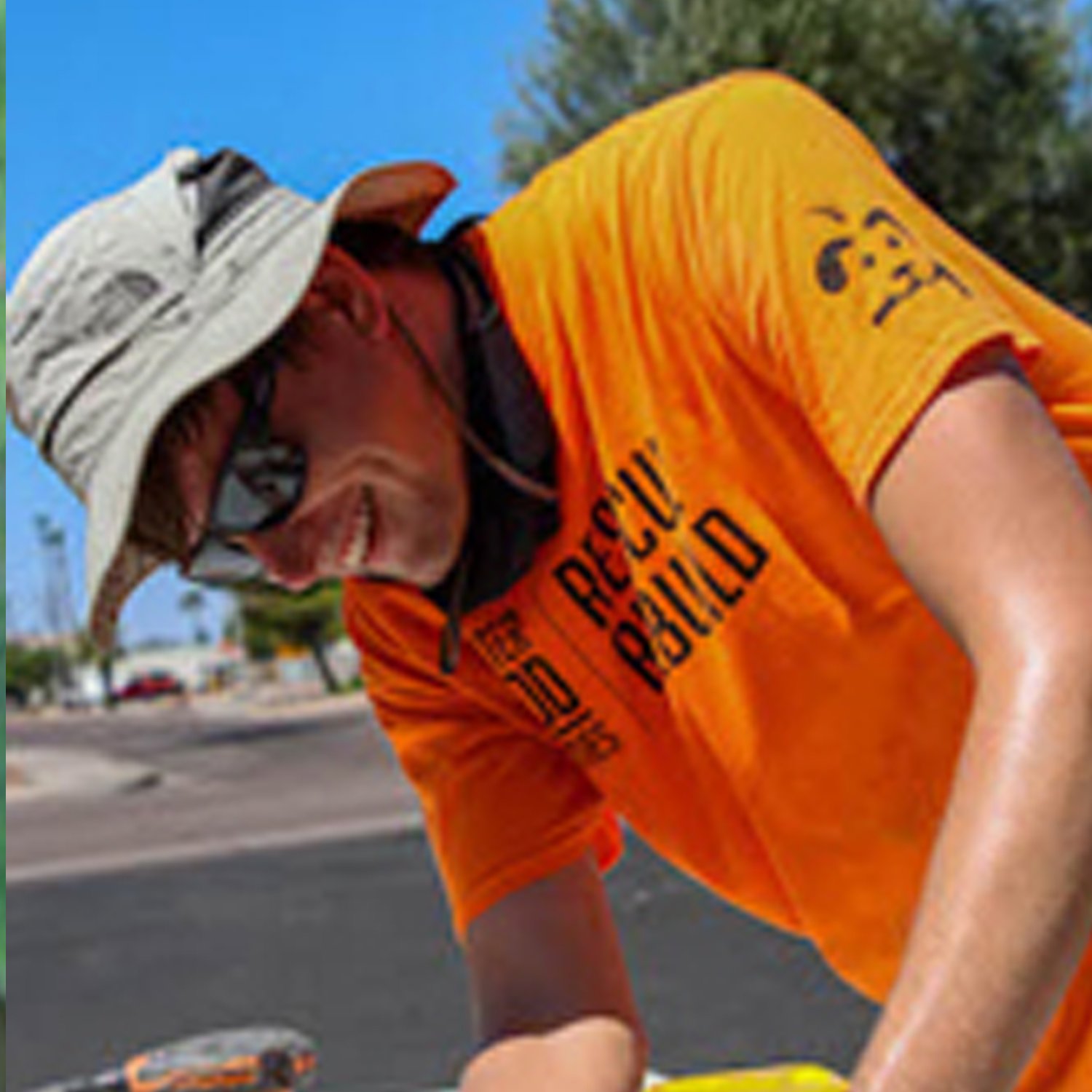 Manager, Pet Programs (rescue Rebuild)
Meet Patrick
Patrick joined the Rescue Rebuild team in early 2020 with a diverse work history but more importantly, a love for animals! He graduated in 2017 from East Stroudsburg University with a degree in Business Management and also has a background working with a general contractor, along with some logistics planning experience. He is excited to adapt and grow these skills into doing something meaningful for animals! Outside of work, Patrick loves to find solitude hiking and he hiked the Appalachian Trail in 2018. He is always looking for new backpacking opportunities!
Dog Person or Cat Person?: Dog
Animals at Home: None yet, but we're working on it!
Favorite RR Memory: Searching for utilities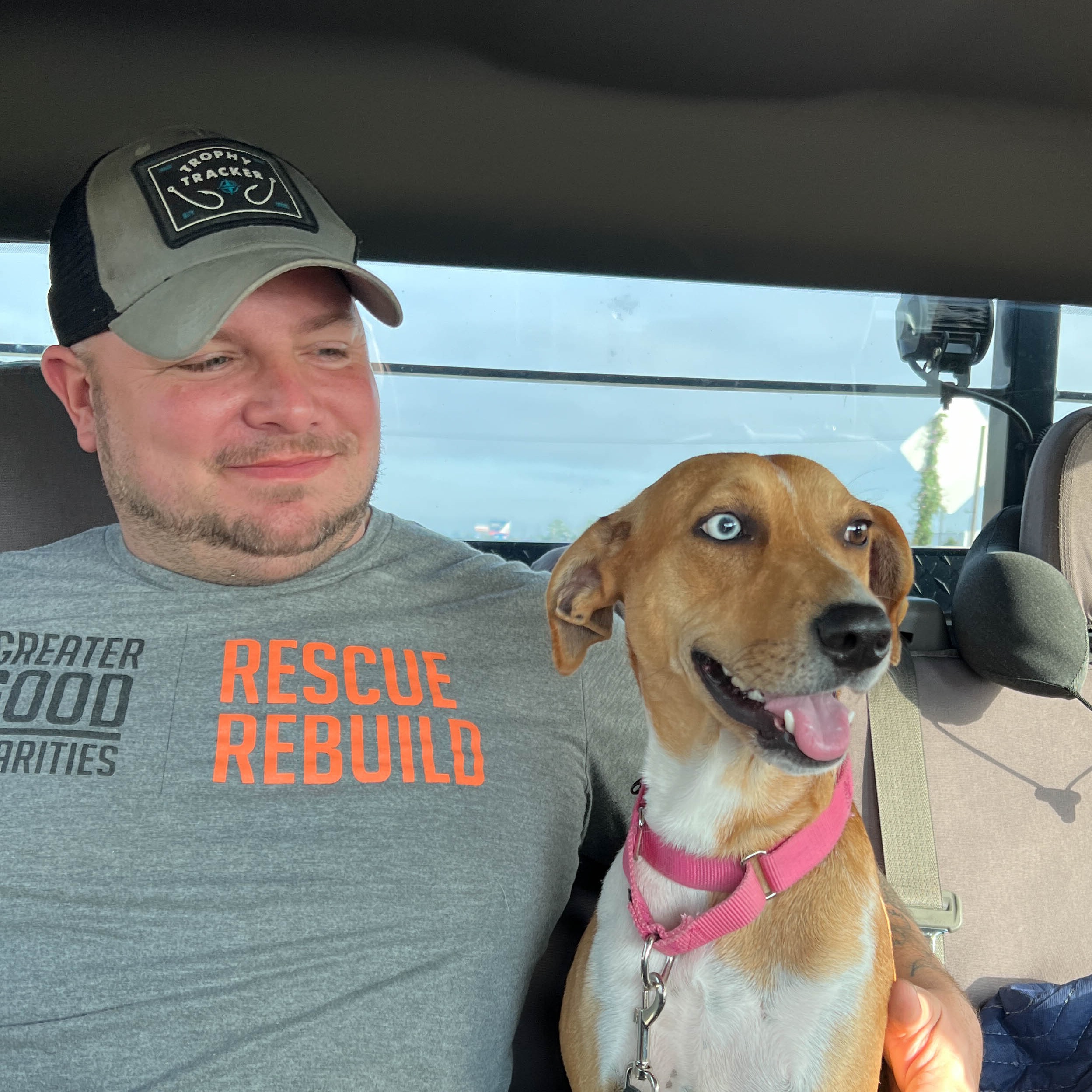 Manager, Pet Programs (Rescue Rebuild)
Meet Troy
Troy became part of our team in 2021 and brings a ton of animal and construction experience with him. He worked in animal welfare in Tennessee for 8 years, is trained in animal search and rescue and has been swinging a hammer for 20 years! He is excited to put his unique background to work in a job that takes advantage of both. Troy lives in TN with his family and officially wins the award for most animals on our team!
Dog or Cat person: Both… and why isn't cow an option?!
Animals at home: 5 dogs,4 cats,3 cows,2 horses,2 ponies, 2 goats, 2 guinea pigs, 20 chickens
Favorite RR Memory: When I realized that I was going to get to do two things that I love together: building things and helping animals!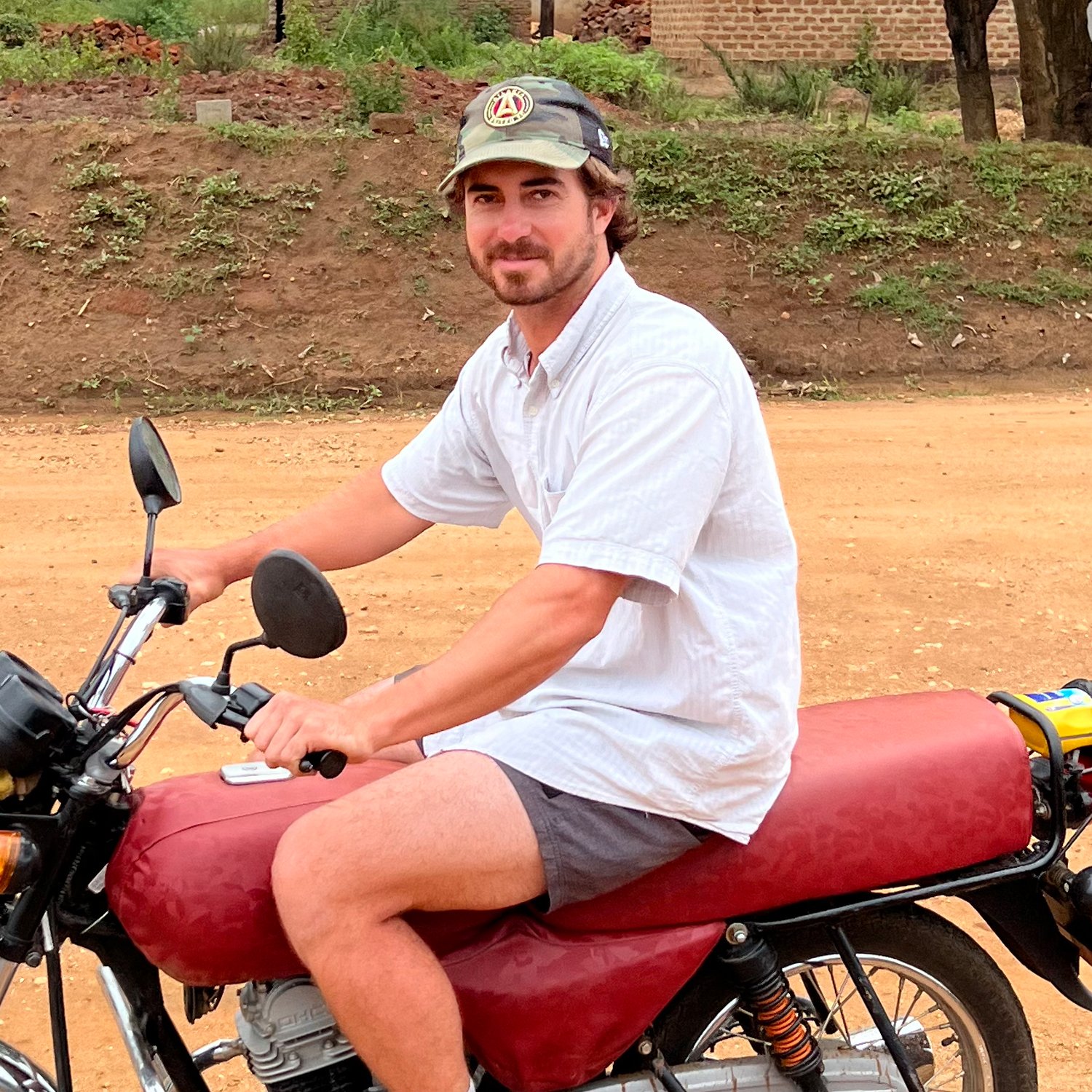 Manager, Disaster Response & Volunteers
Meet Cole
Cole Peterson is from Florida, but currently resides in Charleston, South Carolina. He comes to Greater Good with a background in private sector Disaster response.
In 2022 Cole spent time in Arua, Uganda helping construct a vocational school. During this time, he discovered a true passion for helping others. Cole is excited to work for a company that helps people, pets, and the planet!
In his free time Cole enjoys spending time with his fiancé (Clancy) and their two dogs (Kayden & Scout). As well as time outdoors and in the ocean surfing.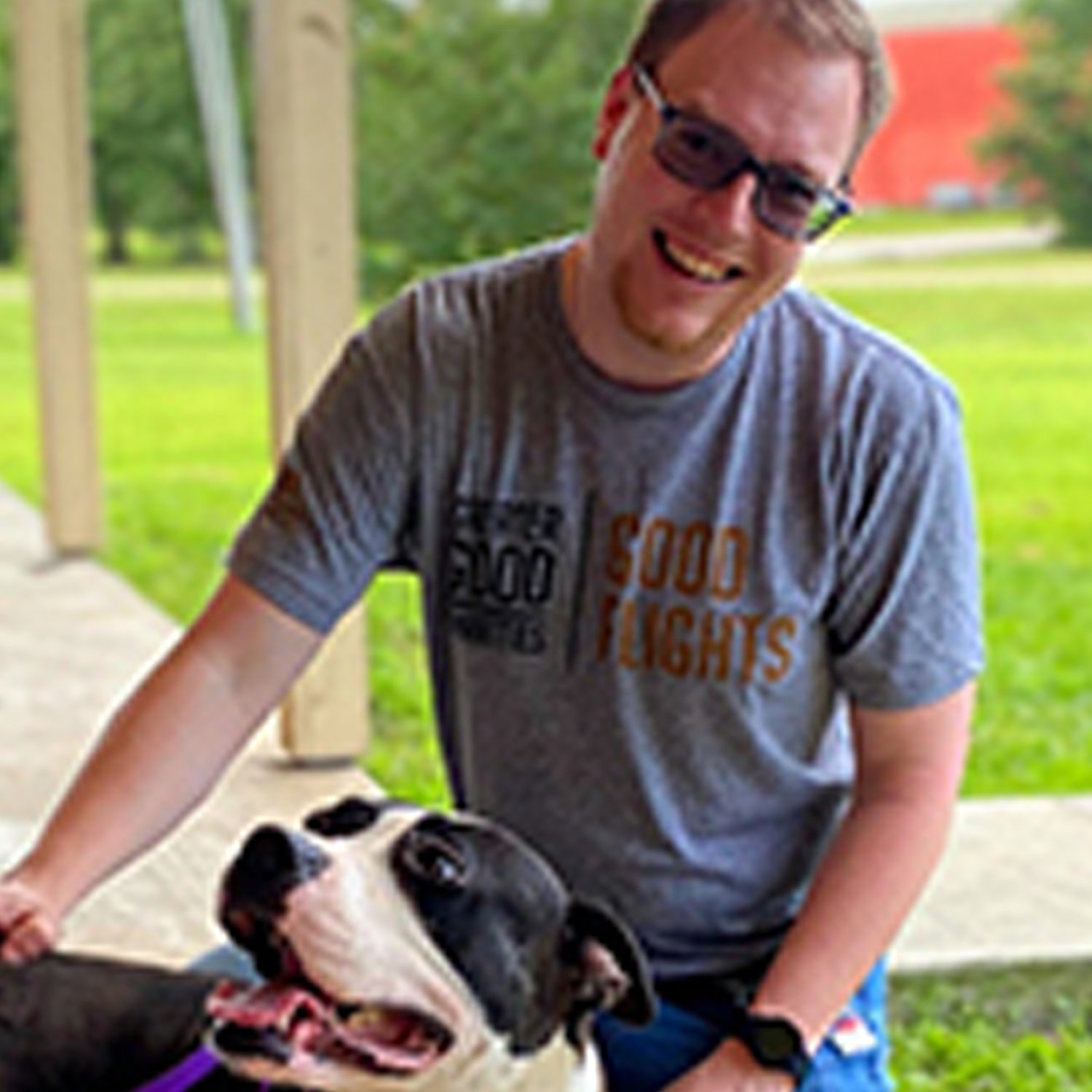 Program Manager, Pet Programs (Transport)
Meet Jeremy
Jeremy holds a Professional Science Masters in Zoo, Aquarium, and Animal Shelter management from Colorado State University in 2015. He has worked in animal welfare since 2012 and has experience with a range of species. Most recently, Jeremy was the Animal Transport Manager at Michigan Humane Society where he assisted in growing their shelter transport program.
Jeremy lives with his partner Erik in the Detroit Metro area and has two rescues, Sadie and Lily. Sadie is an 8 yr old cattle dog that loves to lay around the house but does like to wrestle with her sister Lily the 6yr old cat.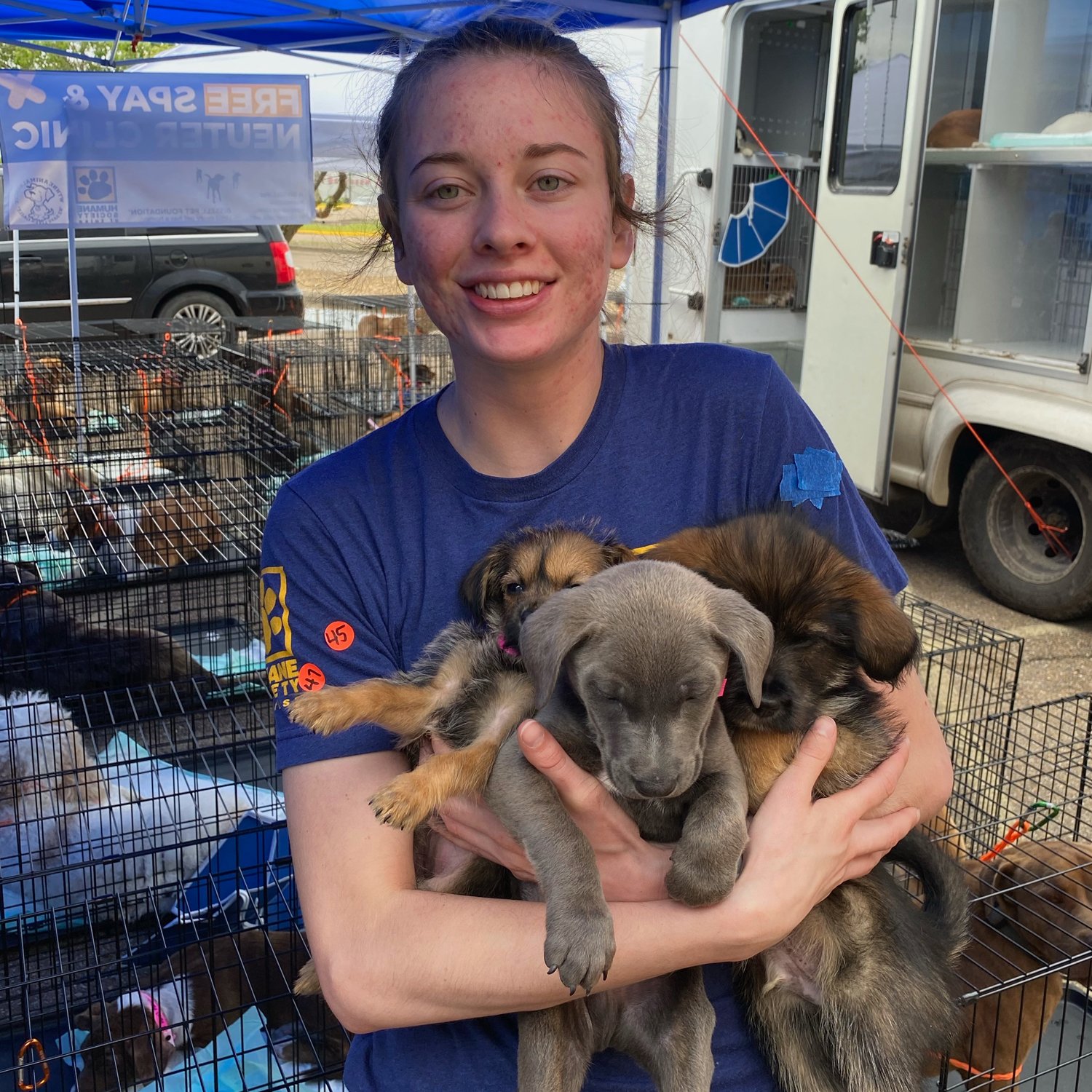 Manager, Good Fix
Meet Morgan
Morgan was born and raised in Oklahoma and has been involved in animal welfare for the past 5 years. She began volunteering for ViDAS in 2017, where she fell in love with high quality/high volume (HQHV) spay and neuter. This experience led her to a role as the Executive Director at a large shelter in her home state, where she developed and implemented a HQHV spay neuter program, managed animal transport flights, and assisted in multiple cruelty cases.
Morgan enjoys the outdoors and spending time with friends and family. She currently resides in Stillwater, Oklahoma with her dog Rosie, her cat, Oscar Martinez, and her boyfriend, Jared.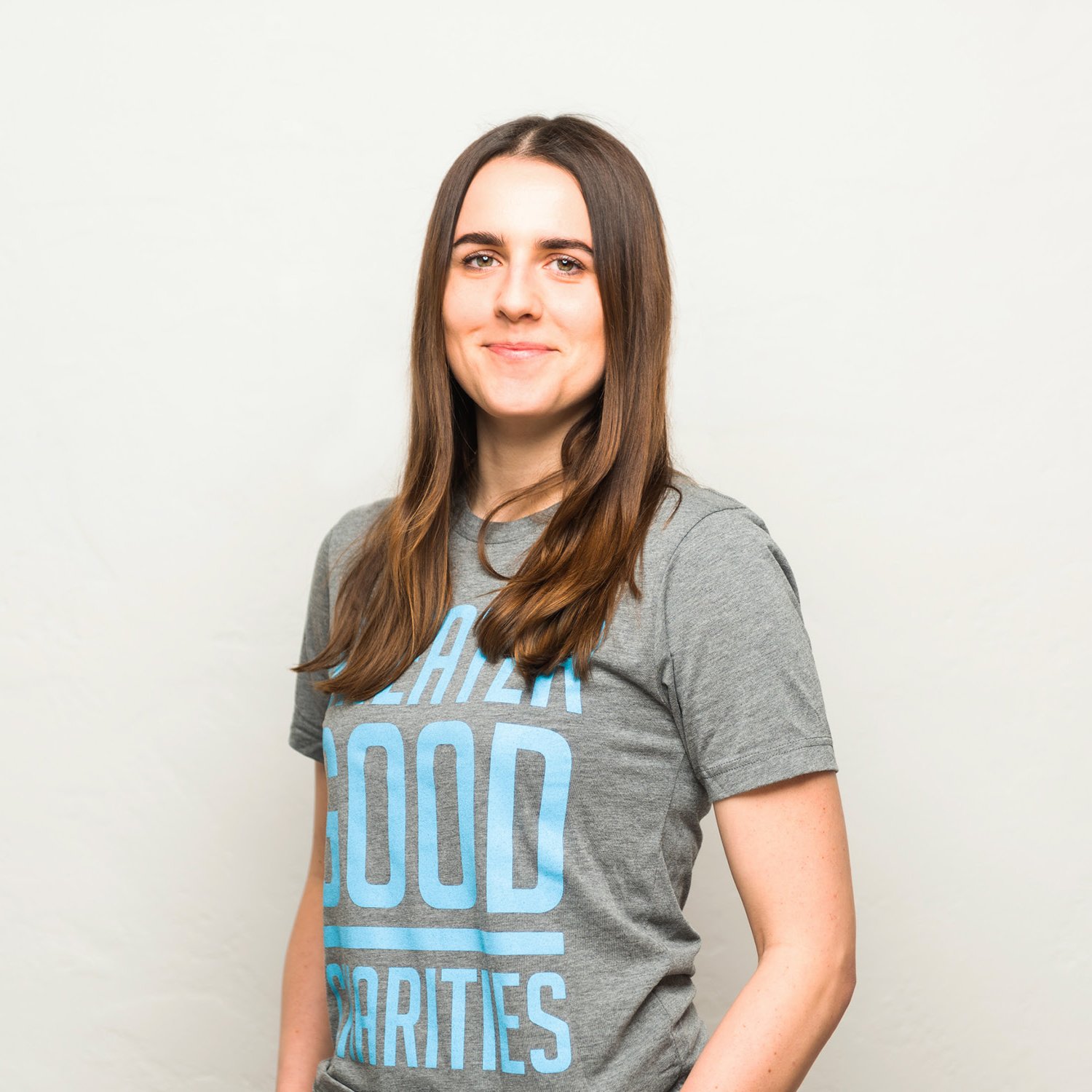 Manager, Field Operations
Meet Martyna
Driven by compassion, Martyna started her professional journey with an Internship for a Danish NGO committed to improving the educational opportunities for children and facilitating a sustainable impact in Nepal. Her vocation subsequently led her to an International NGO, where as a Program and Fundraising Manager she strove to provide Therapeutic Camps and Programs for seriously ill children. Since Russia launched a full-scale military invasion into Ukraine on February 24, 2022, Martyna has been actively supporting Ukrainian refugees and coordinating an Intervention Point at the border crossing in Dorohusk (Poland), successfully expanding activities to support internally displaced people in Ukraine as well. She also recently completed postgraduate studies in Humanitarian Assistance at the University of Warsaw.
From a young age, Martyna was passionate about animals and their welfare. Her family home was always open for stray animals who would get spayed/neutered and cared for until homes were found. Currently, she is the pet parent of 5 rescued cats and one rescued dog.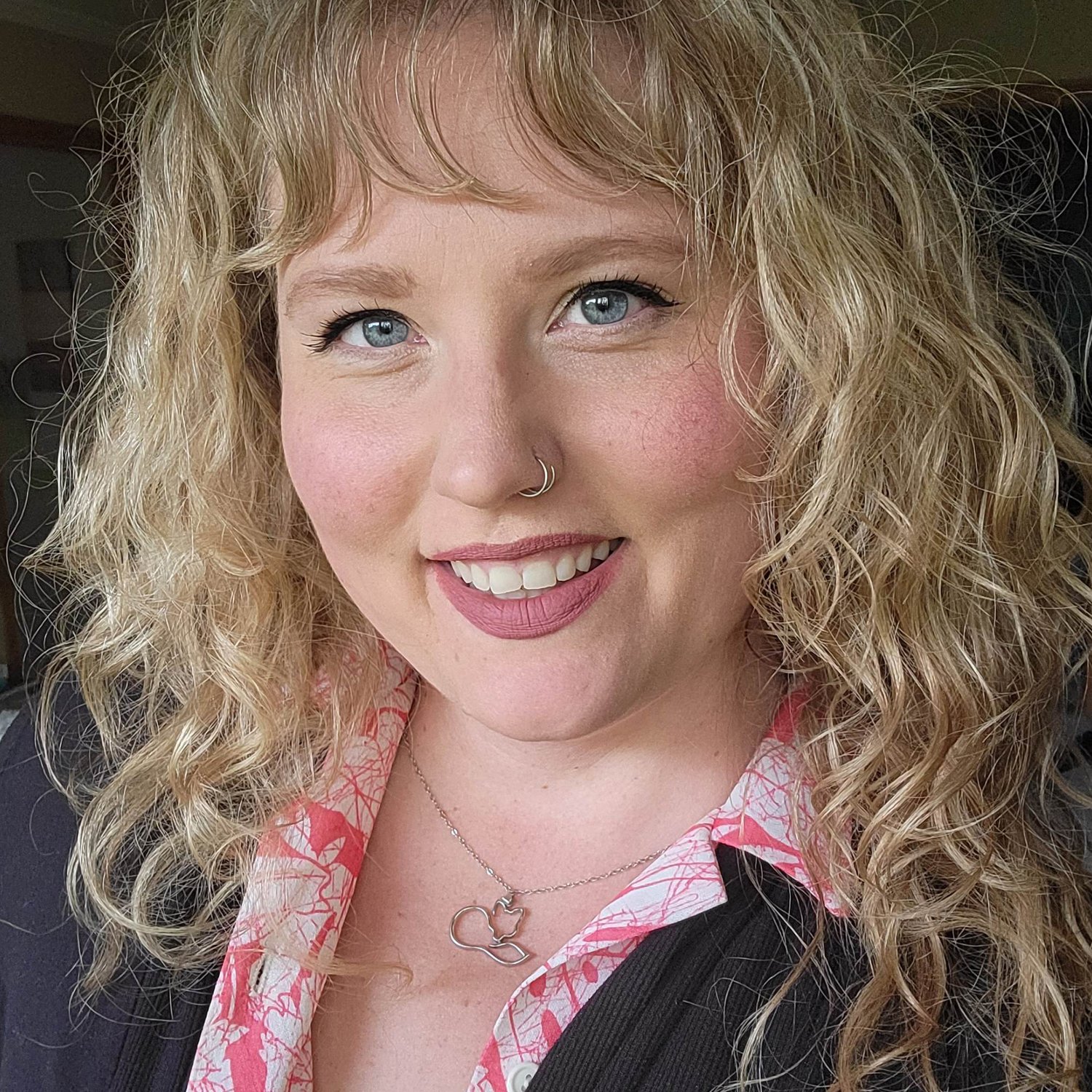 Content Manager
Meet Danie
Danie brings more than 15 years of experience in Content Marketing and SEO to the GGC Marketing Team. She's worked with a variety of businesses in the retail and tech industries. At each role, she has gotten involved in any way she could - whether it was being a director on the DEI Council, a member of the sustainability council, or being a co-lead on the Pride BRG. Outside of work, she has volunteered through many incredibly organizations like Unlocking Futures, Do Good Wisconsin, and being a board member of the Friends of the Fitchburg Library.
When she's not working you will find her with her nose buried in a book, working on a new sewing or crochet project, or tending to her many plants. She lives in Fitchburg, WI with her husband Daniel, two children, Nova and Phoenix, and Blue Heeler Rescue River.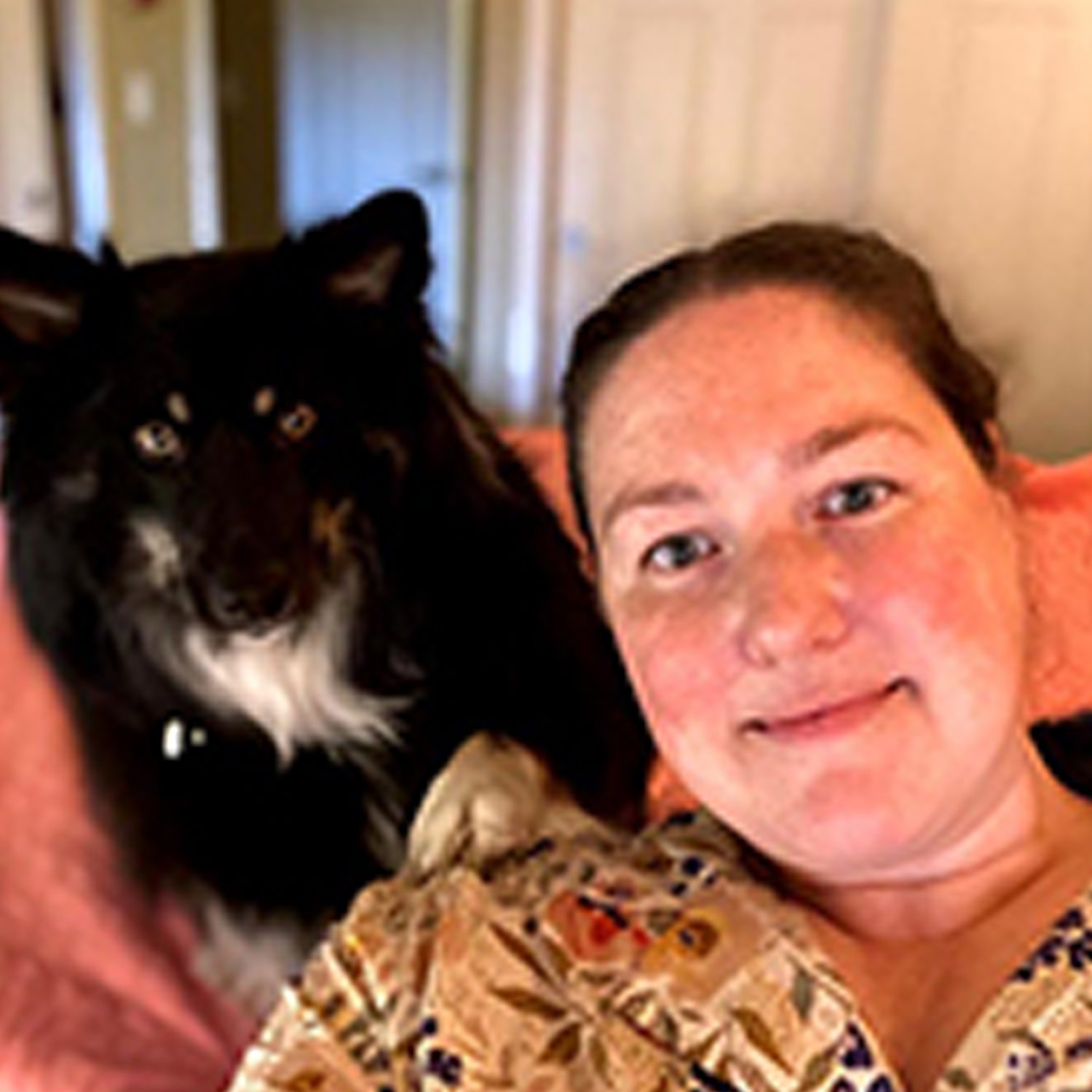 Manager, Marketing (Brand & Design)
Meet Lauren
Some people will recognize Lauren from her time at GreaterGood.com, from 2011-2019, where she filled almost every available graphic design role from ads to emails, and she even worked with Noah & co on a previous GGO logo design. She is THRILLED to be working with GreaterGood Charities, and she can't wait to jump back in. A St. Louis native, she did her undergrad at Savannah College of Art & Design (SCAD). When she is not geeking out over design, she lives in Seattle with the love of her life, a 4-year-old Icelandic Sheepdog named Saga, and enjoys Marvel movies and weekly D&D with friends. Don't hesitate to say hi, and she can't wait to 'meet' everyone!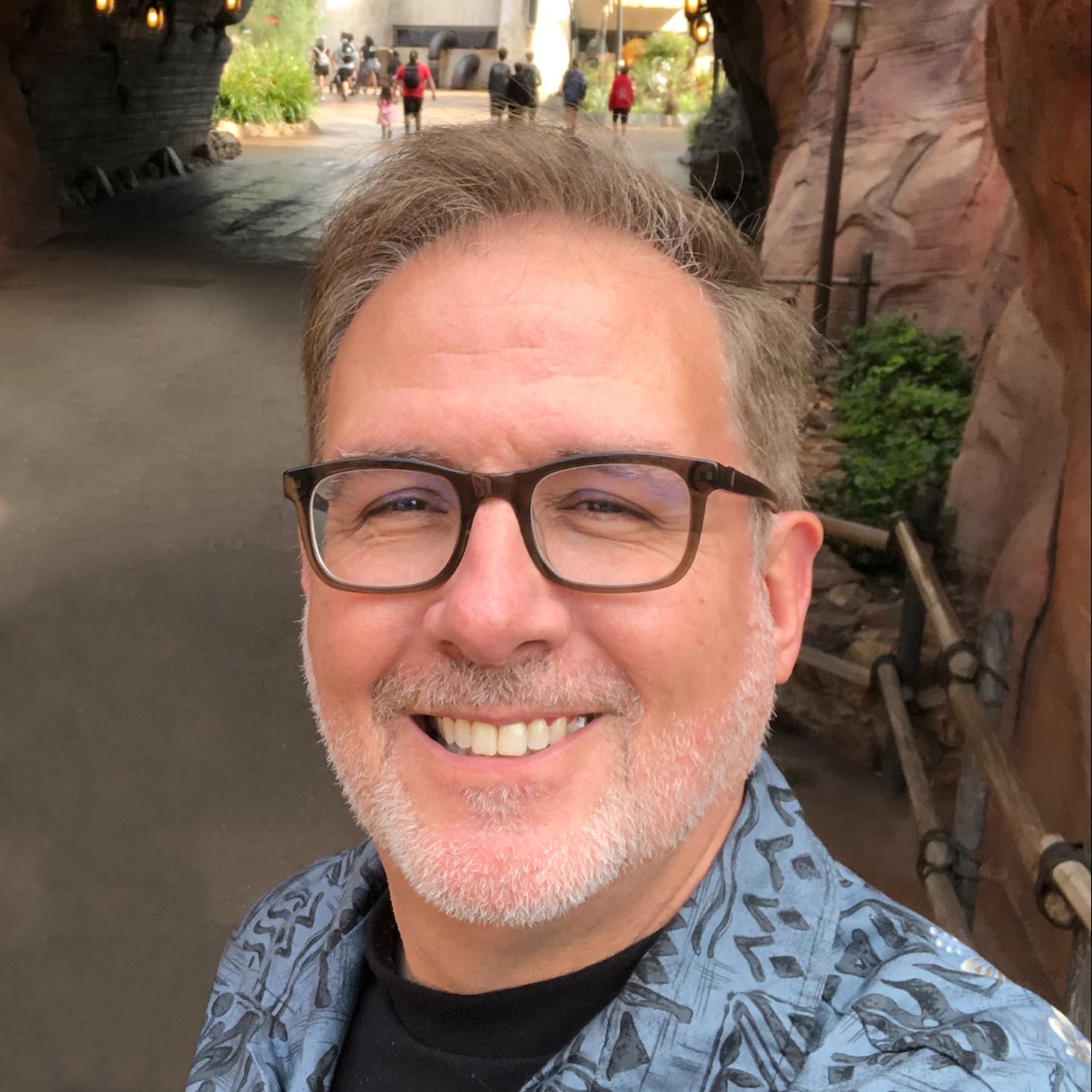 Manager, Marketing (Email)
Meet Mike
Mike brings more than fifteen years of marketing experience to the Email Marketing Manager role, working both for small startups and enterprise level companies throughout his career. While he was given the opportunity to develop a wide skill set at these companies, Mike enjoys the operational side of marketing more and is excited to contribute his passion and experience to Greater Good Charities.
Although Texas born and raised, Mike now lives in Northern California with his wife Kim and their rescue pit bull Baxter. When not at his desk, he's an avid movie buff, 80's music "expert", amateur winemaker, and neophyte handyman for their new home.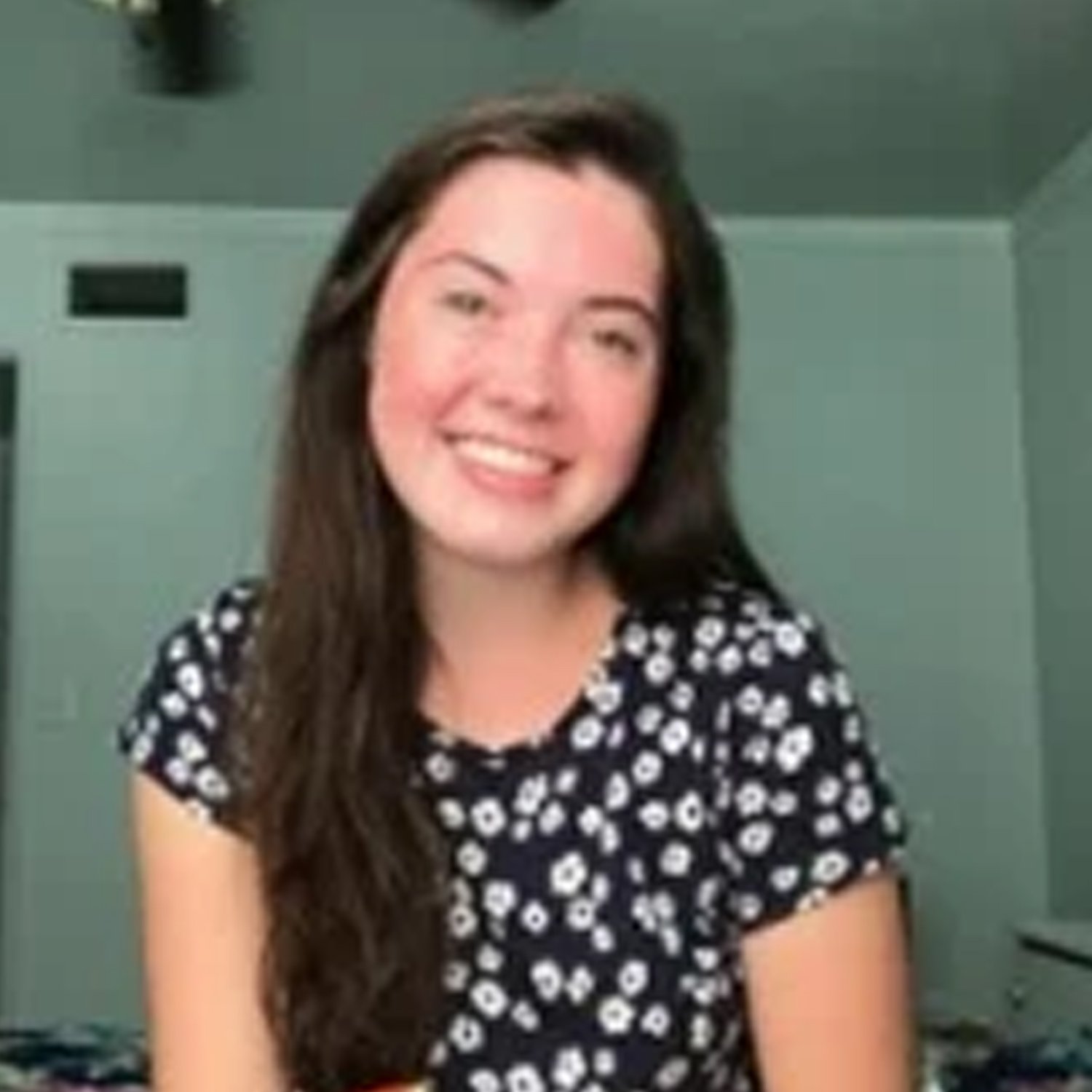 Manager, Social Media
Meet Ellie
Ellie left the endless icy winters of Montana to attend the University of Arizona, graduating with a degree in English and Creative Writing Spring 2019. During her time at the U of A she read for the university's graduate literary magazine Sonora Review, tutored writing, and worked as Editorial Assistant for the University of Arizona Press. Upon graduating she began work with Lawyers & Judges Publishing in Tucson, doing all things from typesetting and editing new books to packing orders. She's thrilled to become a part of the Greater Good team and to contribute her Englishy skills wherever possible. In her free time, Ellie can be found between the pages of a novel, vibing to newly discovered music, or dancing downtown.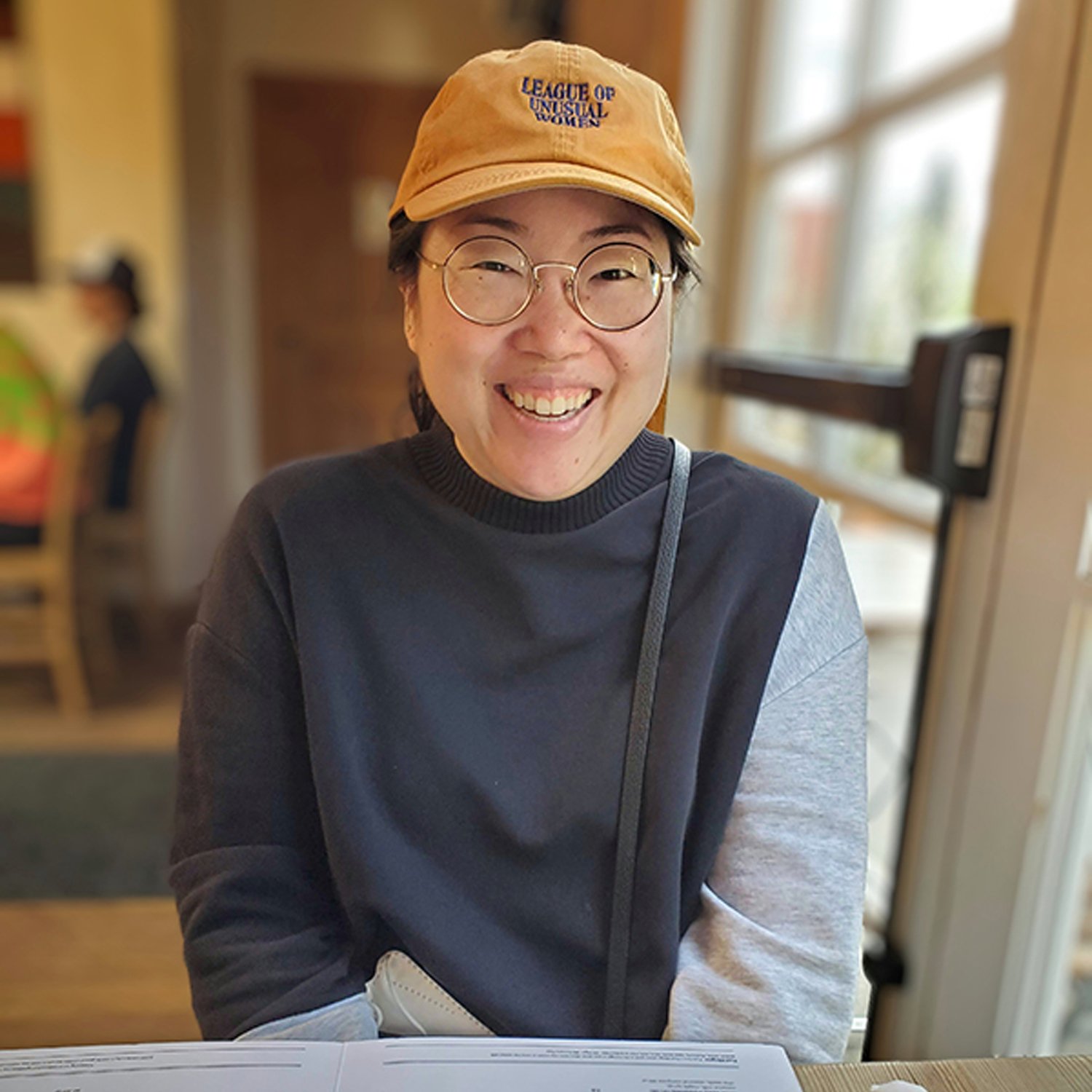 Asset Curator
Meet Sue
Sue joins Greater Good Charities with a true eye for storytelling developed from years of experience working as a photographer, photo editor, and digital asset manager. She has had a thrilling time working for various entities in education, publishing, entertainment, and online media. However, Sue felt the most meaningful work when she volunteered for non-profit organizations with causes that aligned with her values, like Greater Good Charities.
Sue is California born and raised, and lives in the Los Angeles County suburbs with her husband Mike. When not online, she can be found bird watching wild green parrots in her backyard, exploring different neighborhoods, and playing tennis every weekend.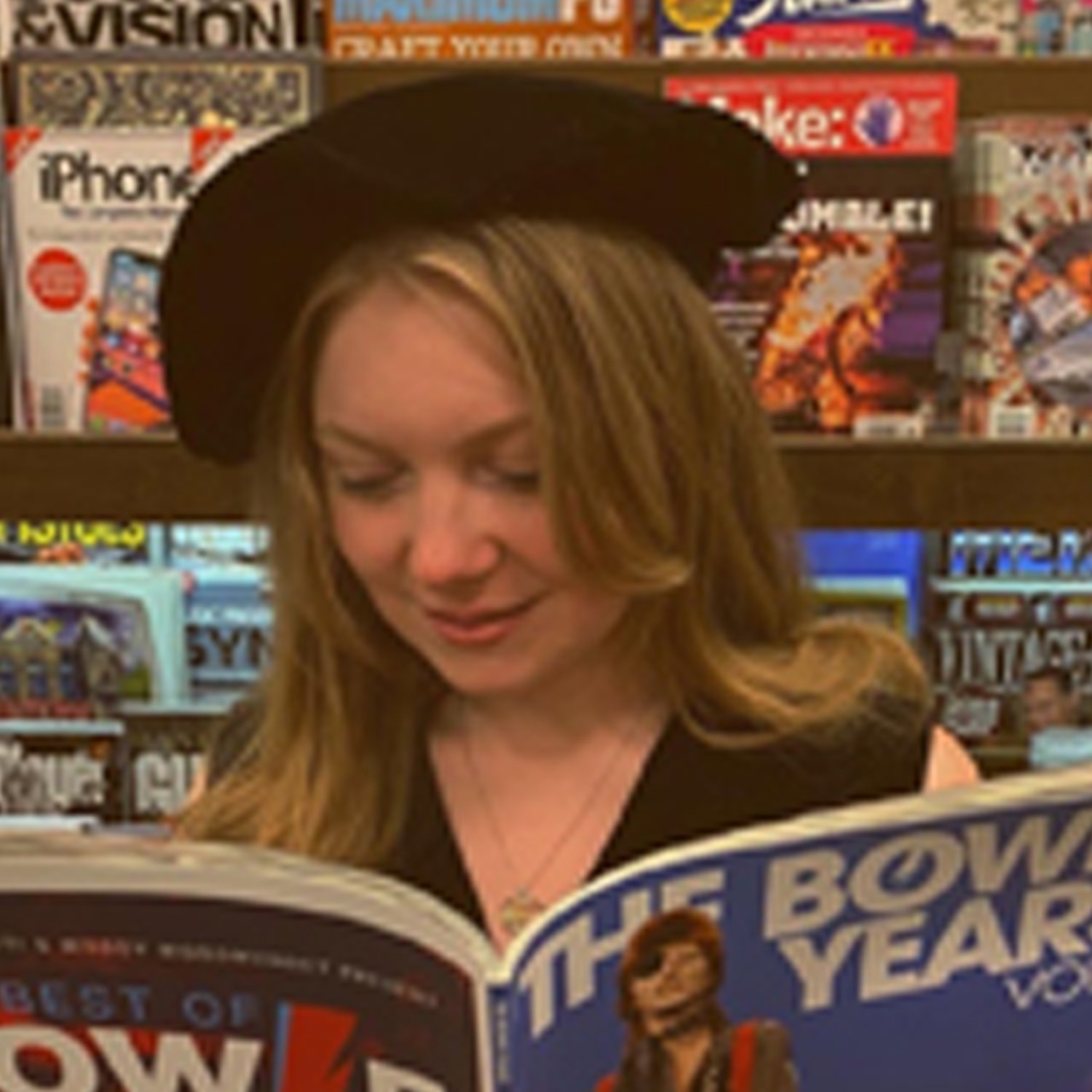 Copywriter, Digital Media
Meet Angelena
Unsurprisingly, Angelena loves words. She earned her BA in English from Hanover College and then went on to receive an MA in English Literature and Medieval Studies from the University of Arkansas. When she isn't working on copywriting assignments, she still loves to sit around comparing translations of Beowulf. She has written for several nonprofits and is happy to combine her love of writing with her love of nature (and all who inhabit it) at Greater Good Charities.
Though originally from Indiana, Angelena now resides in Little Rock with her partner, Andrew, and their two cats, Hemingway and Edgar. New to the South, Angelena can frequently be found sunburnt. She loves reading, making puppets, and debating Top 10 music lists.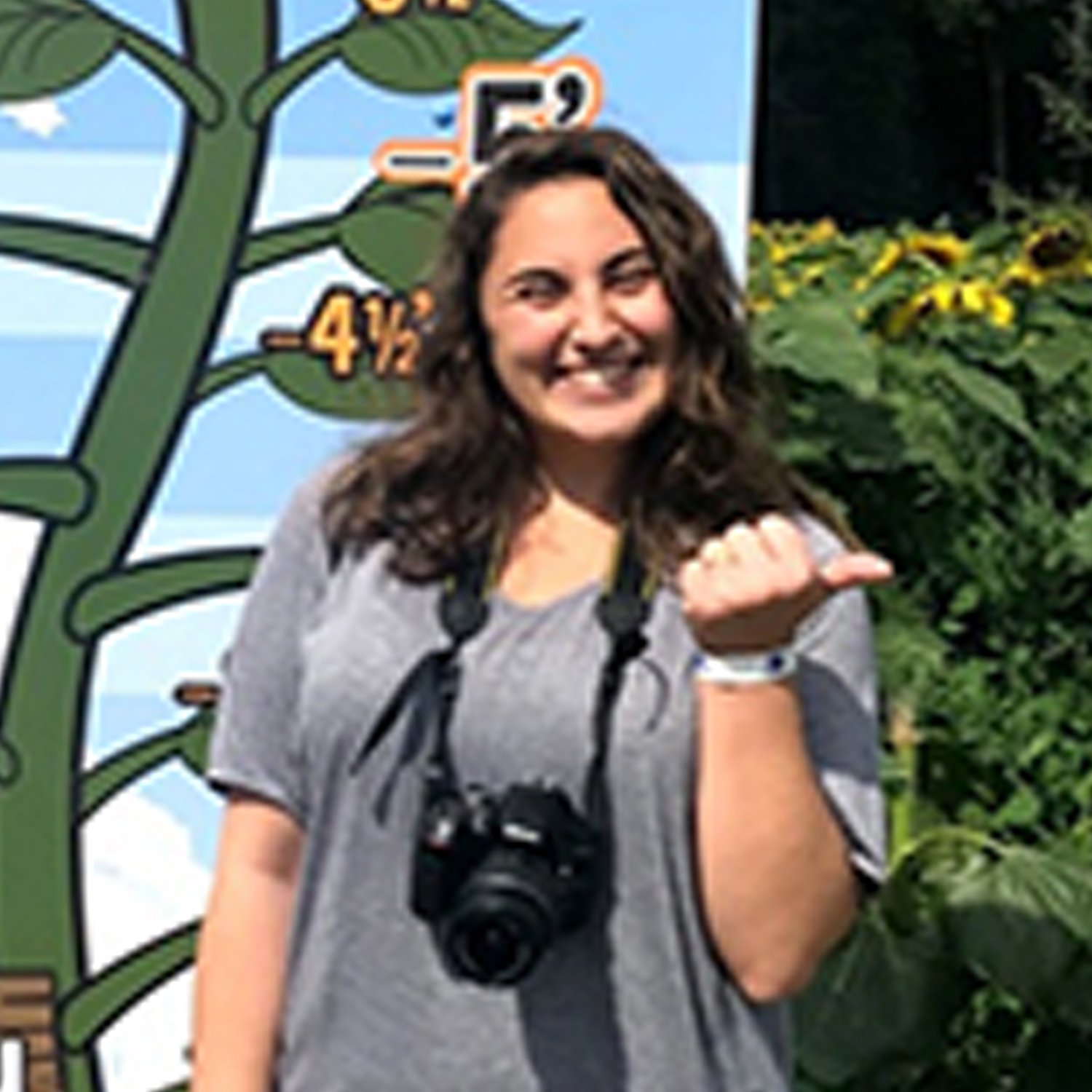 Visual Designer
Meet Adriana
Adriana resides on the east coast! She loves working for non-profits to make the world a better place and hope she can use her Graphic Design and Website skills towards Greater Good Charities to create a better world for the pets, people and planet! She has two pitties named Atlas and Athena as well as a kittie named Malia!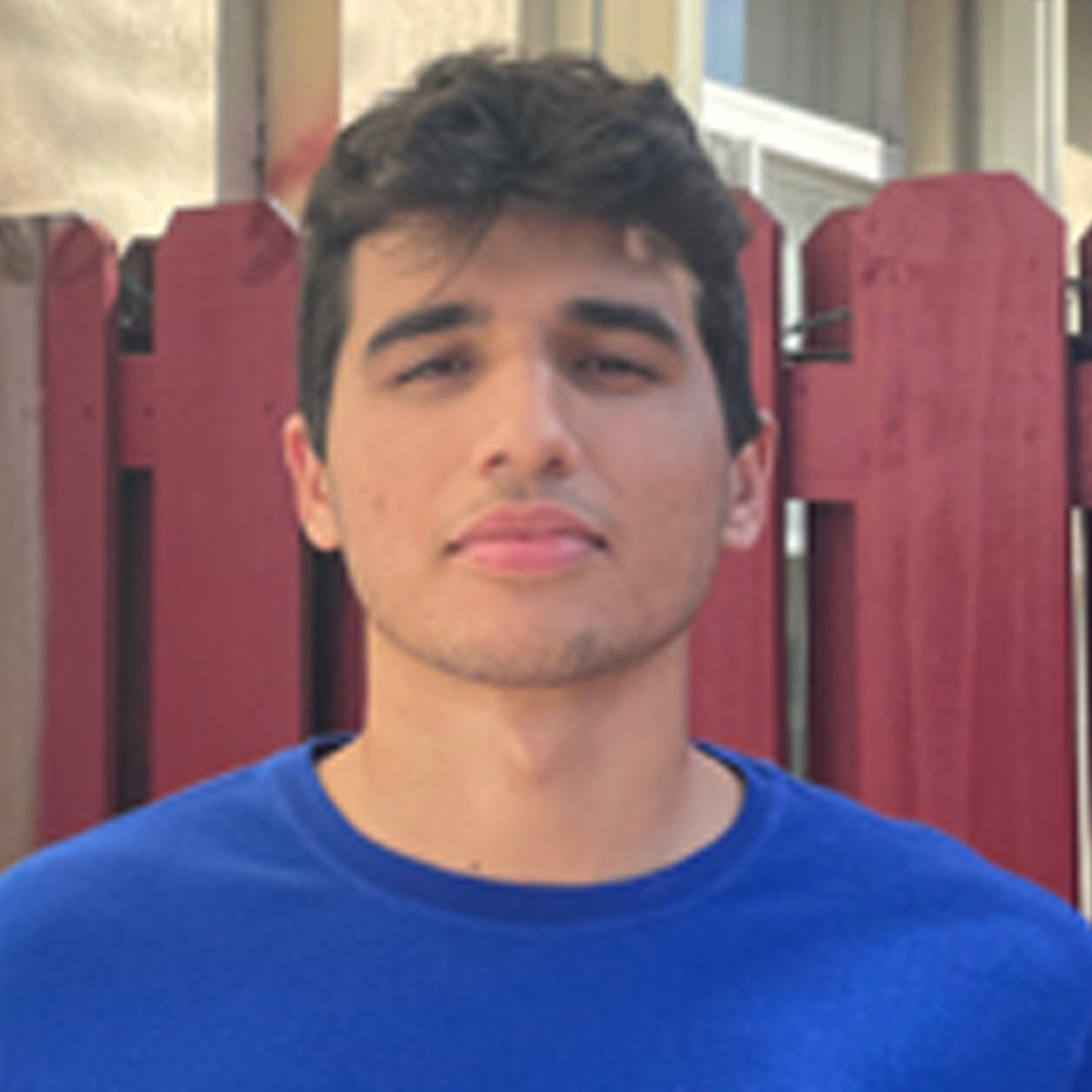 Assistant, Digital Media
Meet Alex
Alex is from and currently resides in Miami, Florida and is a graduate of Florida International University. He has always loved helping out his communities in Miami and the Dominican
Republic. He is (rightfully) obsessed with his dog Bubby, who he adopted from the Miami Dade Animal Shelter. In his free time he enjoys working out, surfing, and hiking.

Associate Attorney
Meet Cassidy
Cassidy Vernon is from Tucson, Arizona. She recently graduated from the University of Arizona law school. During her time there she enjoyed advocating for and defending people's rights. She developed a passion for helping people and is excited to bring that passion and work to Greater Good.
In her free time, she enjoys spending time with her family and friends, yoga, traveling, and a good book.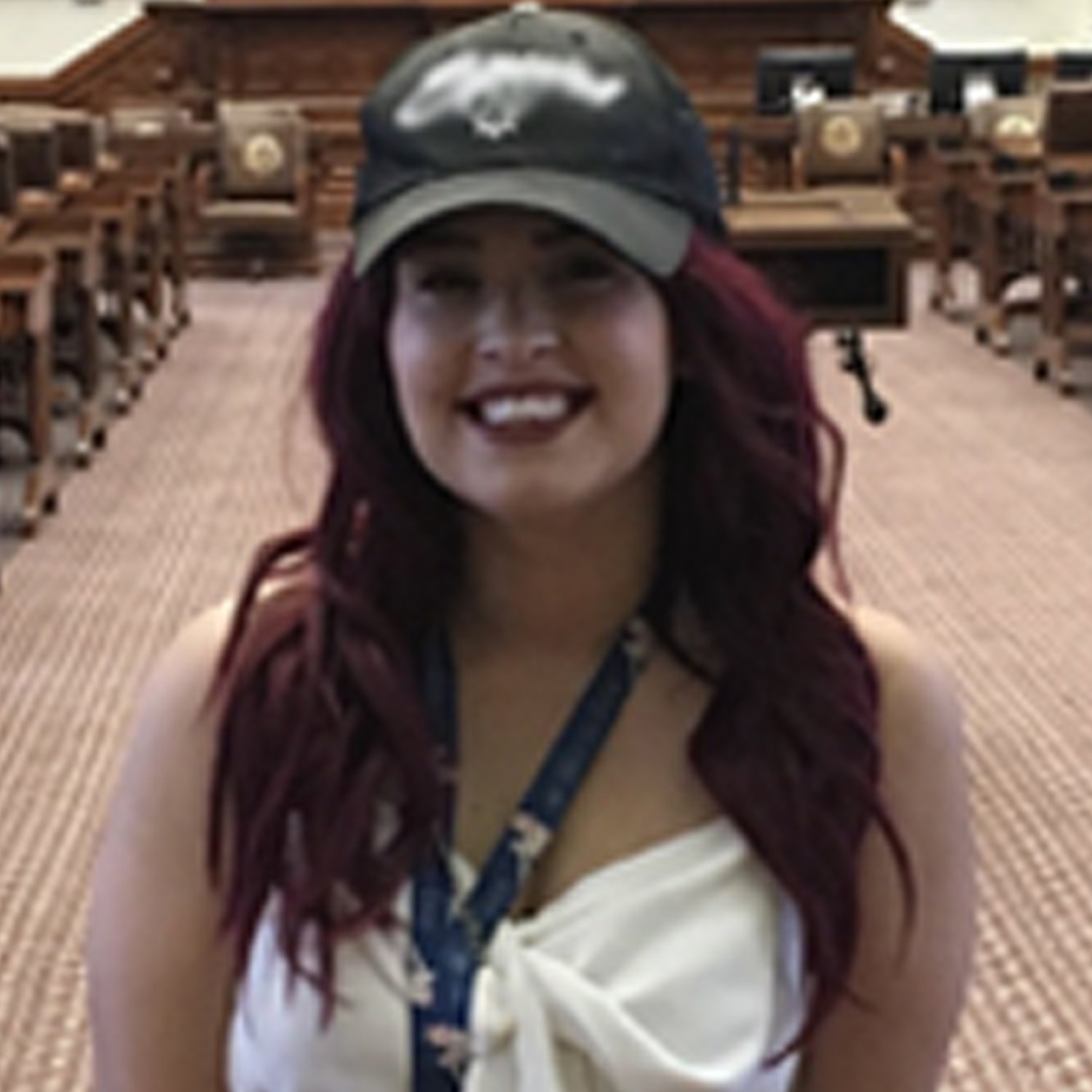 Assistant, Data & Reporting
Meet Ashley
Ashley graduated from the University of Texas at Austin with a degree in African American Diaspora Studies and a minor in Communications. She is in San Marcos, Texas where she lives with her husband and our four pets. Simba (6) who is a pit bull mix, two domestic short haired cats Mushu (4), Mowgli (3), and a Mississippi Map turtle named Squirt (15). In her spare time she enjoys writing, party planning, and traveling. She is super excited to get started and make a difference at Greater Good Charities.

Executive Assistant
Meet Dasia
She's a Tucson native, who loves food, art, and being outdoors.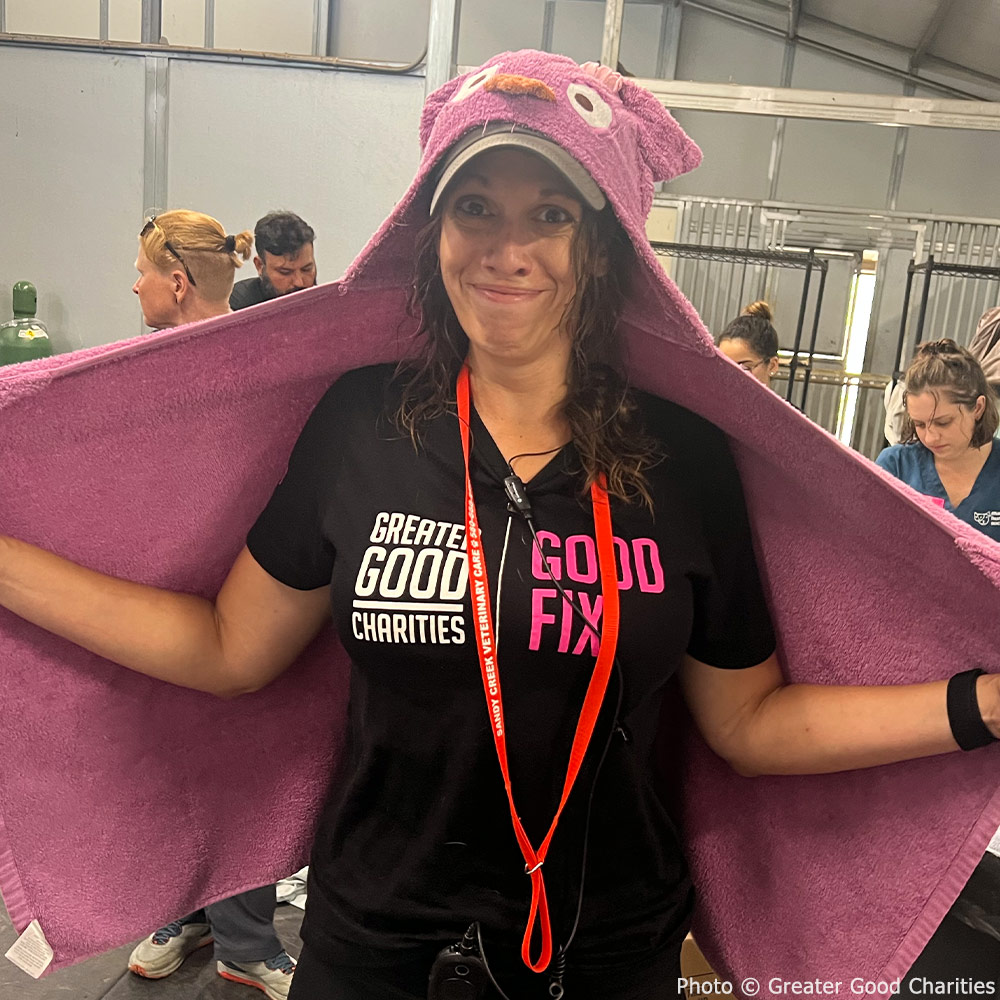 Coordinator, Pet Programs (Good Fix)
Meet Kelly
Kelly has worked in animal welfare for over 16 years, from sitting on animal shelter Board of Directors, and managing open and limited intake shelters. She began volunteering with HQHVSN in 2015 and it quickly became a passion. Kelly resides on a small hobby farm in Colorado, with her son and over 50 rescue animals including dogs, cows, horses, goats, chickens, cats, bunnies and a donkey.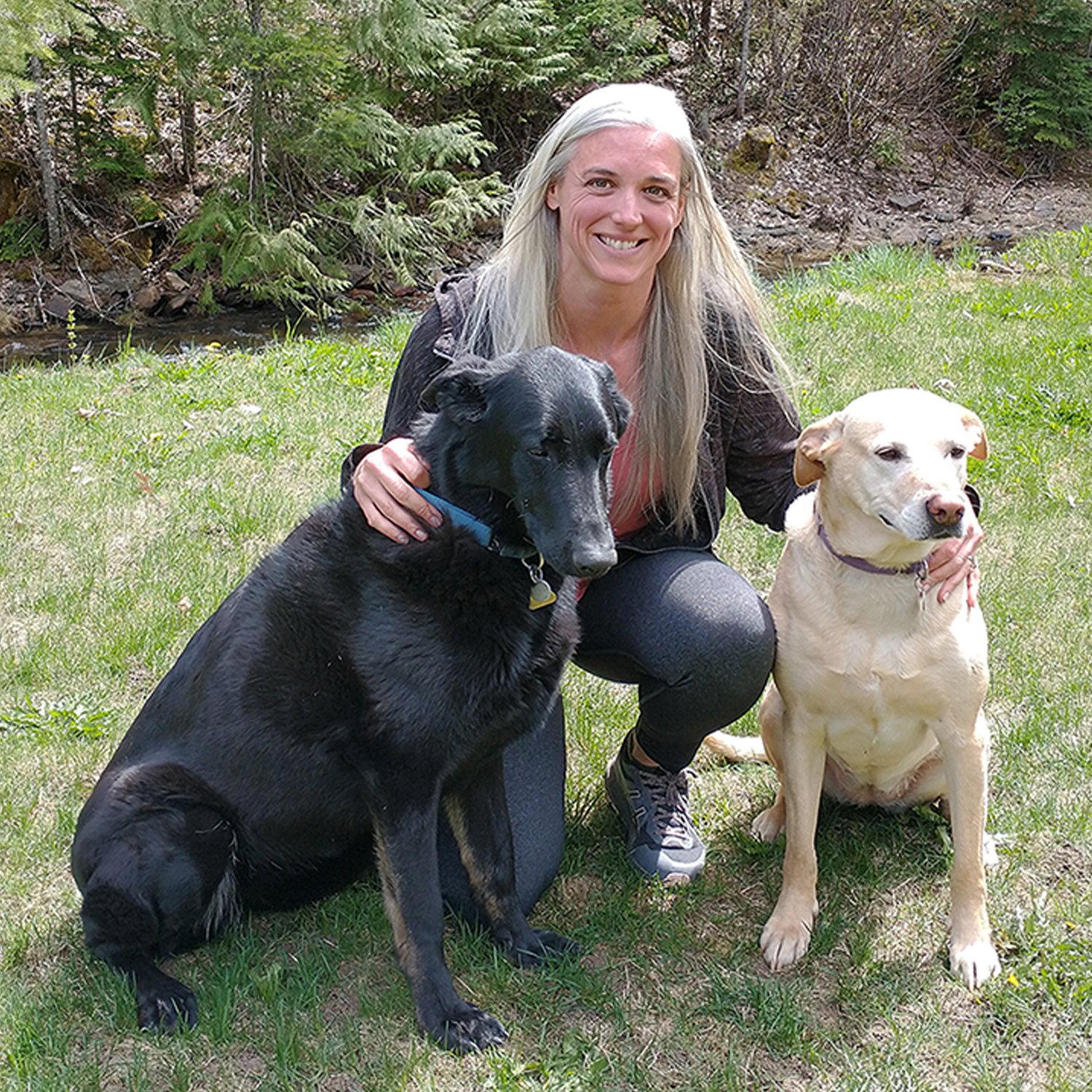 Coordinator, Pet Programs (GOODS)
Meet Sharon
Sharon got her start in animal welfare at the age of 18 working as an Animal Control Officer and Cruelty Investigator for an animal shelter in New Jersey. Five years later she resigned from the shelter when she accepted a position with Petfinder, where she remained for the next 10 years. Following her years at Petfinder, she owned and operated her own pet sitting and dog walking company. In 2019, her husband and her decided to move from Pennsylvania to Idaho with their two dogs in search of more accessible outdoor spaces. After a couple of years, she is thrilled to be back working for the animals on the Rescue Bank program at Greater Good Charities!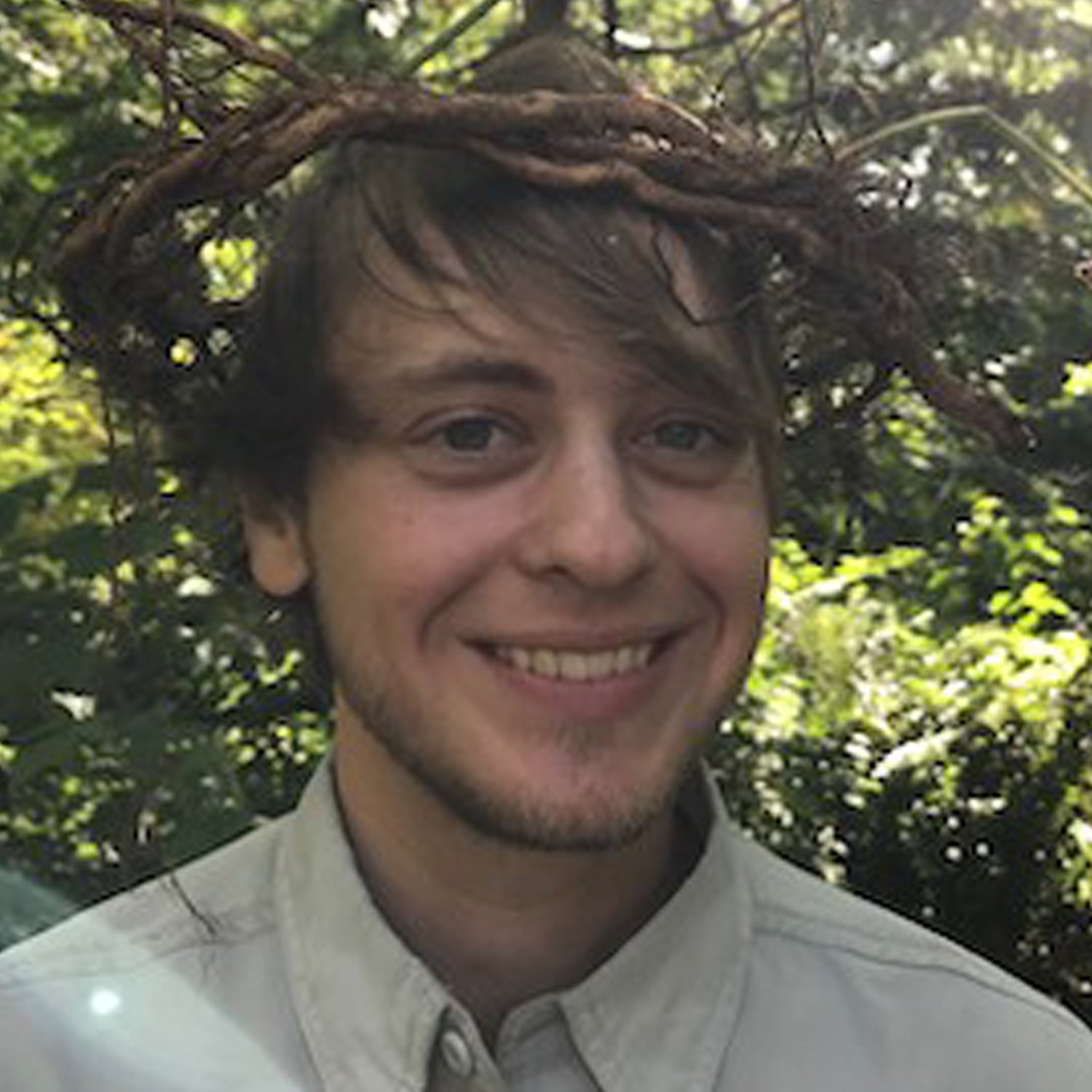 Administrative & Bookkeeping Coordinator
Meet Cas
Caspian joined the Greater Good Charities team as an Administrative & Bookkeeping Assistant in 2021. After graduating from the University of California, Santa Cruz with a degree in Ecology & Evolutionary Biology, he has spent his time helping to improve the well-being of pets, people, and the planet through his previous positions in a pet store, an AmeriCorps environmental restoration crew, and as a seasonal technician for the U.S. Forest Service. He hopes to continue that great work here. In his free time, Caspian enjoys hiking, reading, and nature-watching.