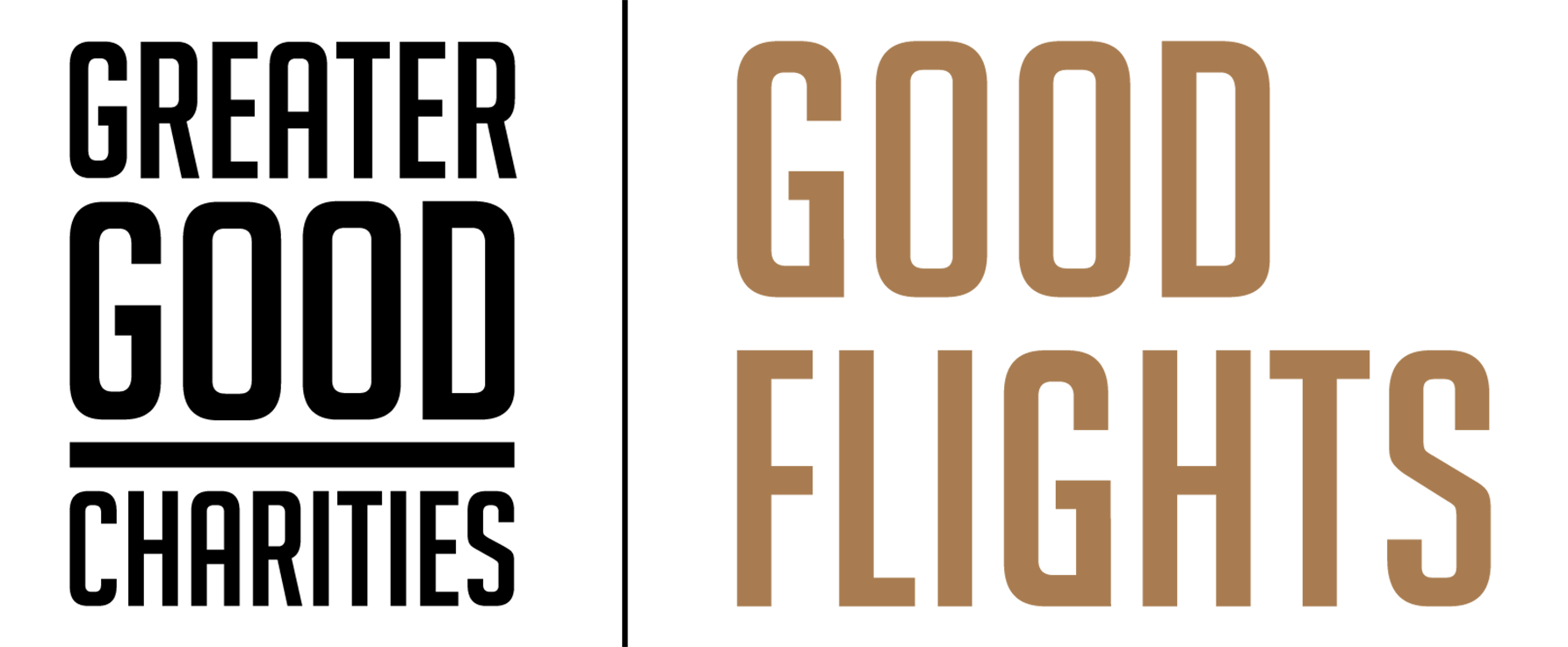 Transporting Pets To Safety
Good Flights is a program of Greater Good Charities that conducts life-saving airlifts and supports ground transport for some of the country's most at-risk pet populations (including asymptomatic heartworm positive dogs, homeless cats, and harder to place large size dogs). Good Flights also helps clear space in shelters and evacuate pets in times of disaster. This year, Good Flights will save 5,000 at-risk shelter pets, including 1,000 asymptomatic heartworm positive dogs.
Heartworm Positive Pets Flown This Year
Heartworm Pets Treated This Year
Why transport? Because it saves lives and solves a real problem for overcrowded and under resourced shelters. Many shelters in the South simply don't have enough homes for the pets in their care. To make matters worse, treatable and curable diseases like heartworm can be a death sentence for an otherwise adoptable pet because the cost of treatment is prohibitive. The reality for many of these pets is bleak: if you are a pet in an overcrowded shelter in the South, your chances of making it out of the shelter are poor.
Good Flights solves this issue by transporting adoptable pets from these shelters in need to areas where there is plenty of space and pent up adoption demand. The result? Good Flights pet passengers are quickly adopted into forever loving homes. Plus, we've made a commitment this year to transport 1,000 asymptomatic heartworm-positive pets to safety this year, and treat an additional 2,500 heartworm positive pets in shelters in the South so they can be adopted.
Good Flights is staffed with trained and seasoned animal welfare transport professionals who adhere to best practices in pet transport. We work in concert with veterinary teams and shelter staff to select qualified transport candidates, cover all transport costs and provide mentorship to sending shelters as well as pet care supplies and cash grant support to all shelter partners. All shelter pets transported via Good Flights are done so in compliance with the USDA interstate regulations.
All Aboard! Our Lifesaving Routes
Good Flights targets the most at-risk populations of shelter pets, including heartworm-positive pets, homeless cats, and harder to place large size dogs. Learn more about our regular routes below and stay tuned as we add more!
Our "Save a Heart" missions take on the ambitious challenge of addressing the heartworm epidemic in the South, where the disease runs rampant. Heartworm disease is progressive and fatal, but is treatable and curable in most cases when diagnosed early, and preventable with the proper medication. Unfortunately, the cost of treatment for many shelters is prohibitive—and if you are a heartworm-positive pet in an already overcrowded, under-resourced municipal shelter your chances of making it out of the shelter are slim to none.
That's why Greater Good Charities had made a commitment to transport 1,000 asymptomatic heartworm-positive dogs from shelters in the South to safety on the East Coast this year. Together with Boehringer Ingelheim Animal Health, the makers of HEARTGARD® Plus (ivermectin/pyrantel) and The Animal Rescue Site, we will ensure these pets are flown and driven to safety and we will cover the expense of their treatment. And, with special thanks to Banfield Foundation, we'll be treating an additional 2,500 heartworm-positive dogs in the South who will be adopted there.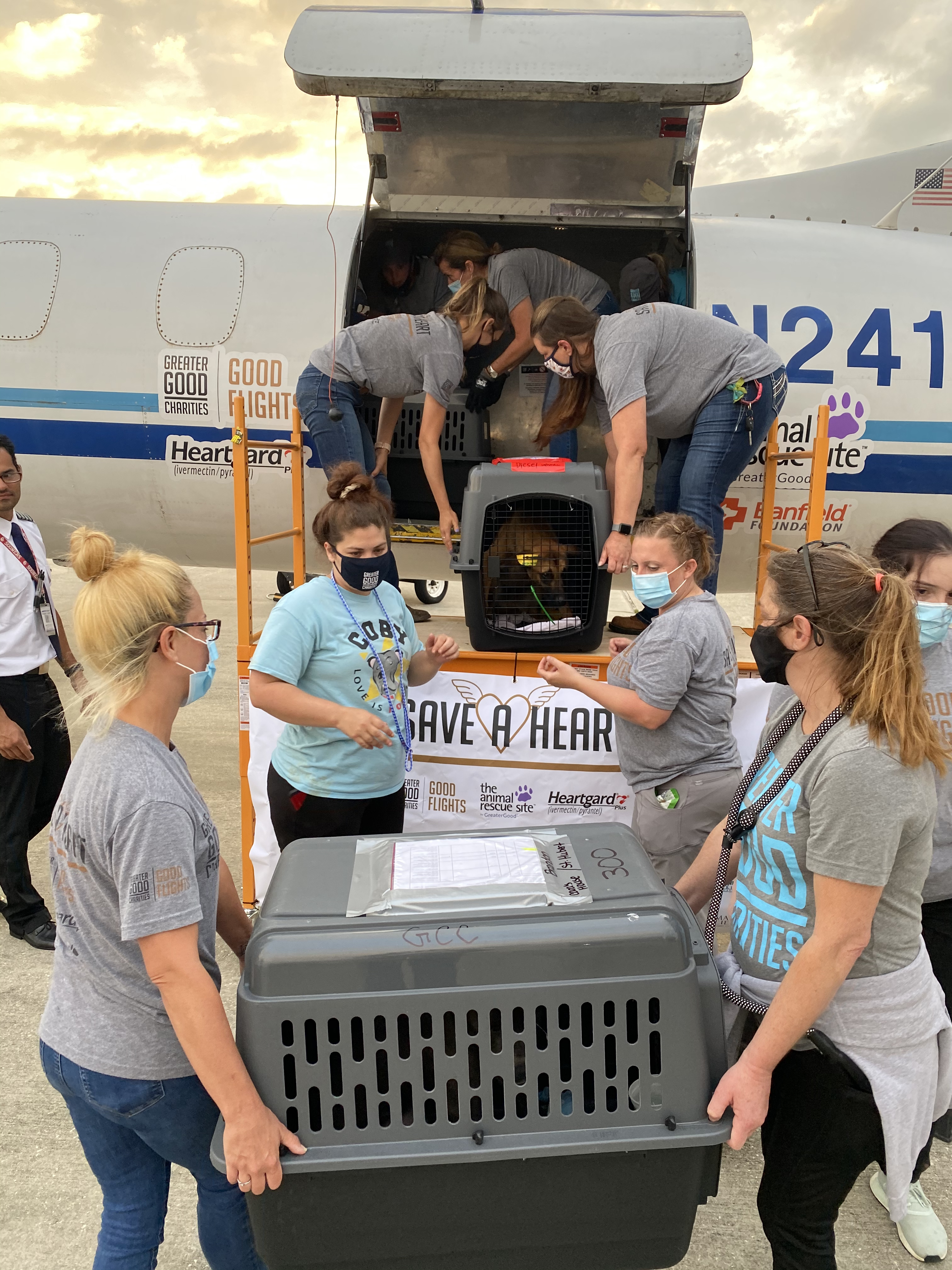 This incredible program wouldn't be possible without the support of our incredible partners
who are covering the cost of treatment for these heartworm-positive pets.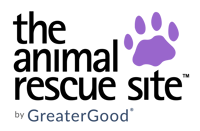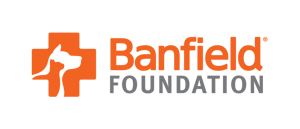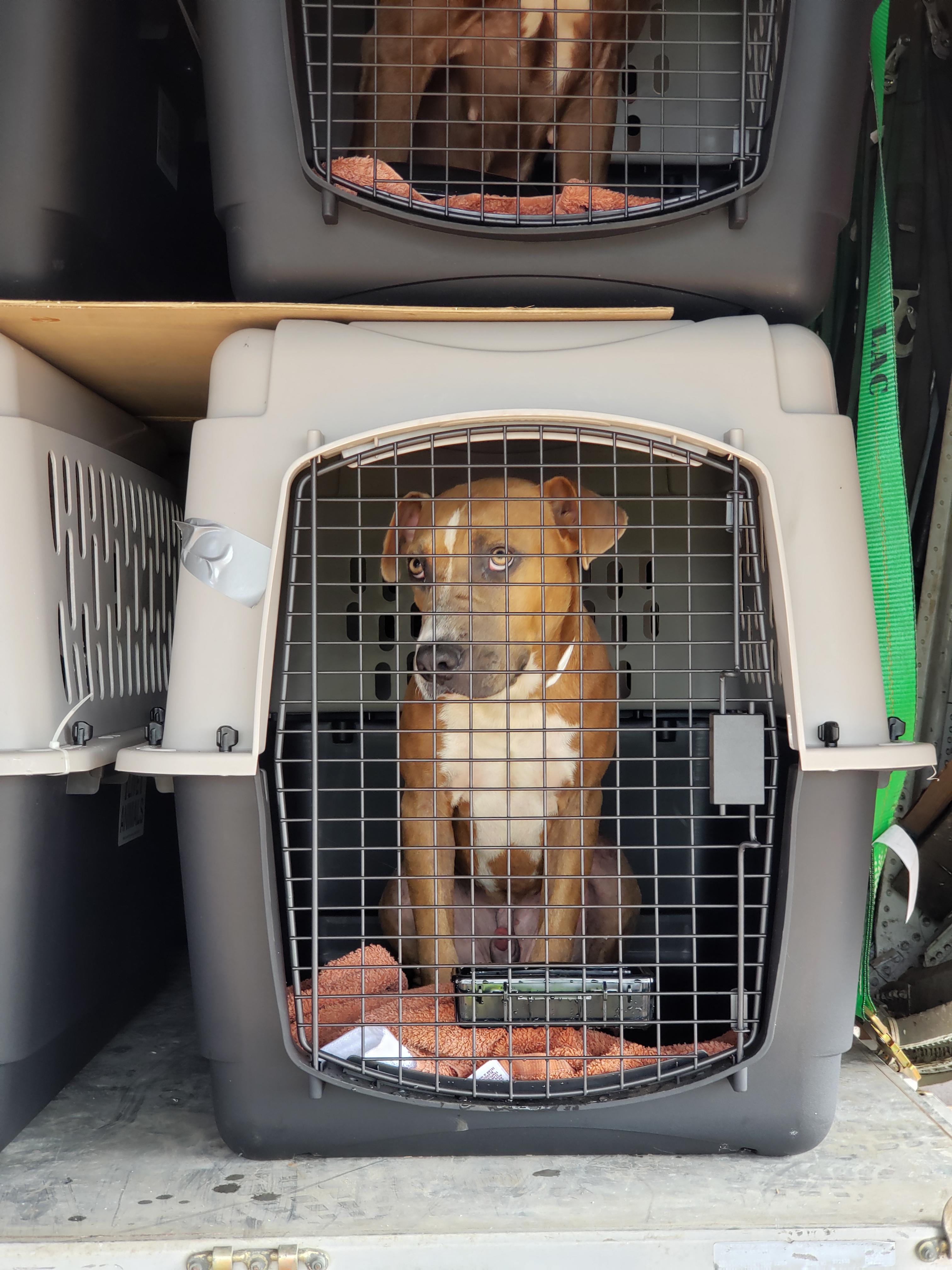 "Flying to Forever Homes" Routes
PEDIGREE Foundation's mission supports Mars Petcare's shared ambition of ending pet homelessness and its larger purpose: A BETTER WORLD FOR PETS™. That's why they've partnered with Greater Good Charities' Good Flights to launch "Flying to Forever Homes", a series of six flights that will save hundreds of pets this year, with a focus on disaster response and harder to adopt larger breeds, like pit bulls.
Our inaugural "Flying to Forever Homes" flight was June 19, 2021, carrying harder to adopt, larger breed shelter dogs and cats from Louisiana to Michigan.
"Flying to forever homes" PARTNERS
The generosity of PEDIGREE Foundation and Mars Petcare make these flights possible.
Their generous matching gift doubles your impact when you donate today.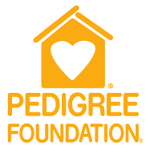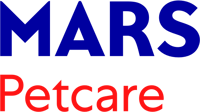 Homeless cat populations in Nevada are surging, and without adopters waiting, they have little chance of making it out of the shelter. Meanwhile, in the Pacific Northwest, there is high demand to adopt cats and a shortage in shelters. By transporting adoptable cats from Nevada to the Pacific Northwest, we are helping meet the adoption demand while reducing the population in overburdened shelters, saving lives.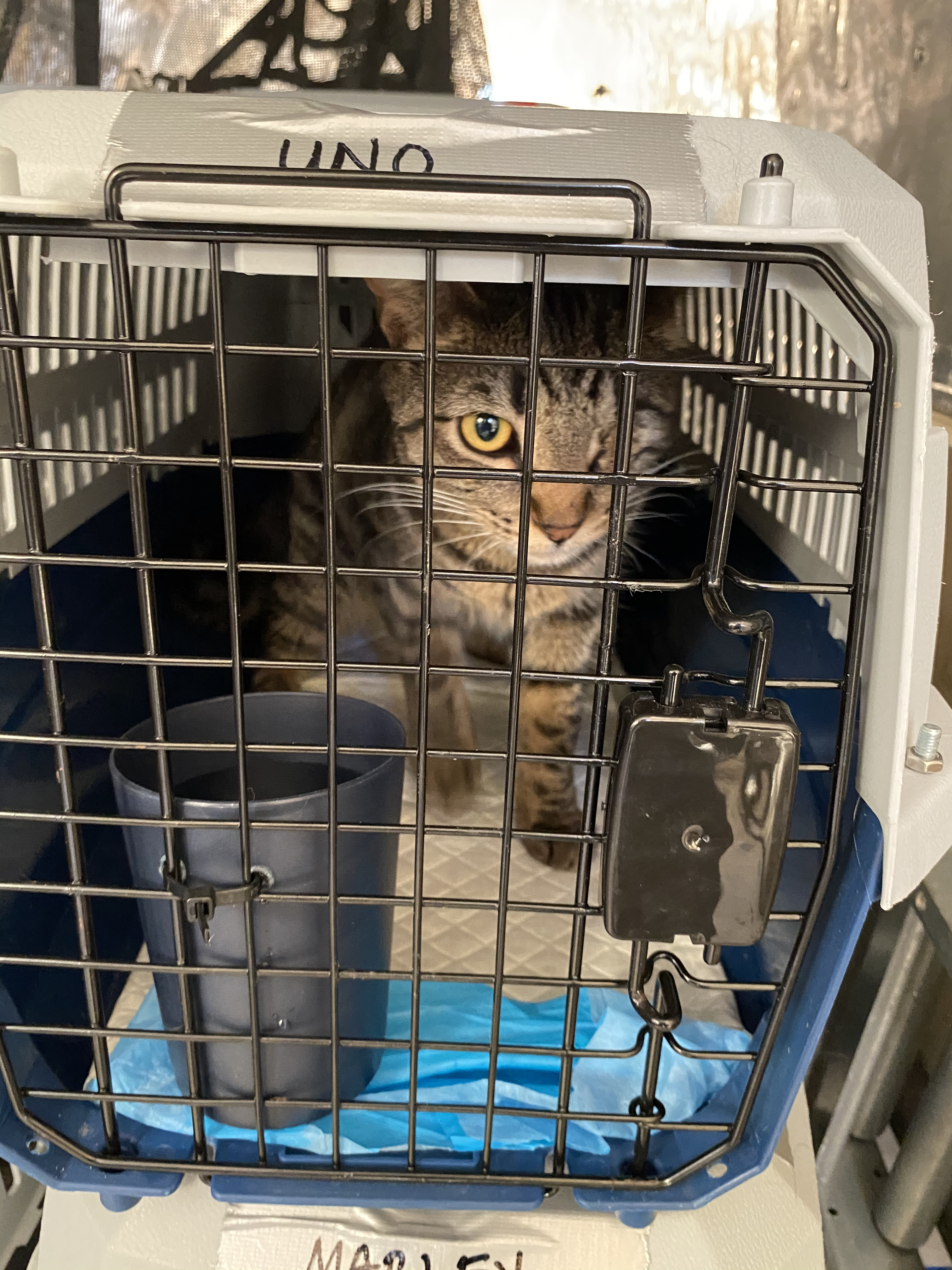 Our Cat Transport PARTNERS
Thank you to iHeartCats.com for generously helping to cover the cost of
these flights, saving the lives of hundreds of cats.

Natural disasters, like hurricanes and floods, are on the rise and can often cause a crisis for animal shelters serving their homeless pets and the needs of their communities. Moving un-owned pets out of these areas assists shelters in providing critical and life-saving care for pets and families in need, pre and post disaster. Good Flights coordinates with shelters in affected areas to make sure they have the space they need in their facilities to respond.