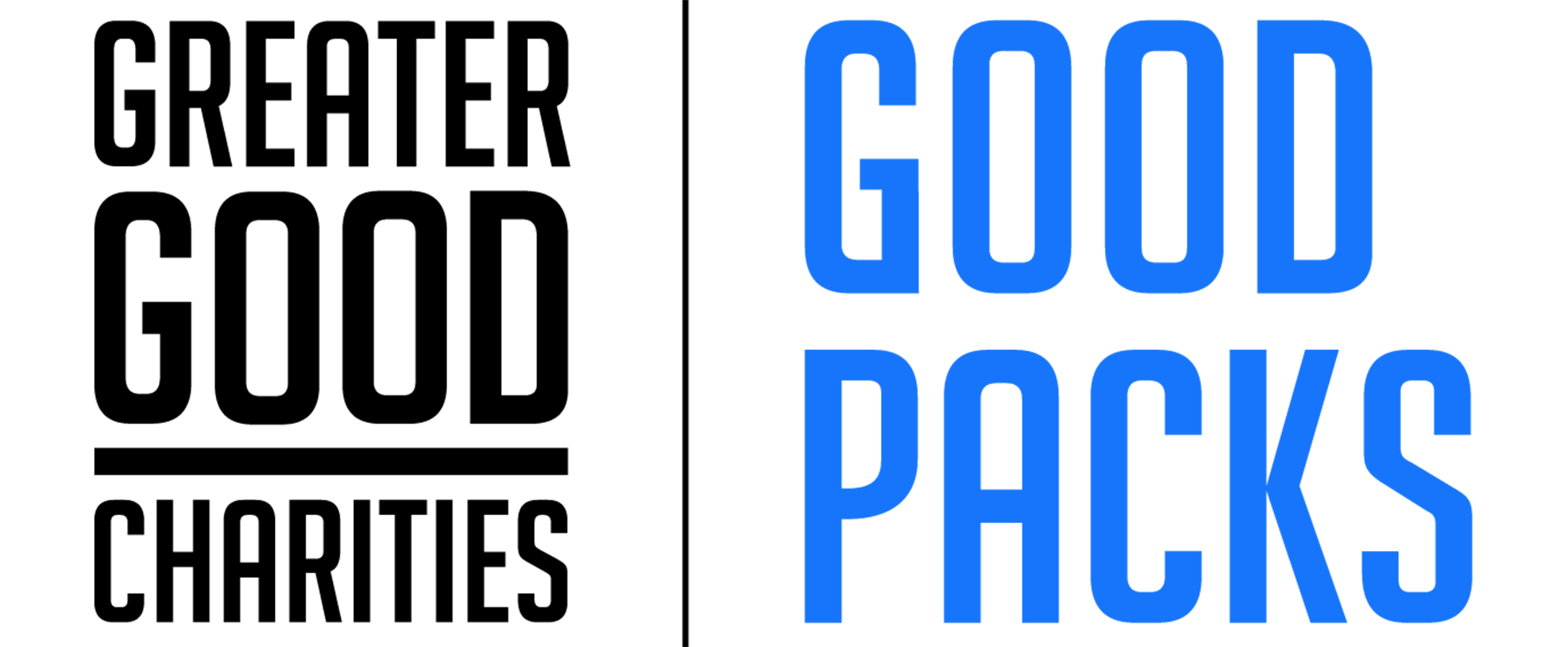 Supporting People and Pets in Need
Greater Good Charities' Good Packs program helps keep people and their pets together during the deepest moments of crisis, and ensures the emotional support of the human-animal bond can continue.
Every night, thousands of homeless people forgo shelter to preserve their bond with a cherished dog or other pet. A shortage of pet-friendly shelters means individuals dedicated to remaining with their beloved pets are often forced to choose between seeking shelter or staying with their animal companions.
Good Packs aims to help these people and their pets with necessary supplies and support.
Supplies for Homeless Americans & Their Pets
Each Good Pack is a sealed backpack that includes essential items, like a warm blanket, t-shirt, socks, soap, shampoo, a toothbrush and toothpaste and a reusable water bottle. Good Packs also have a supplemental Pet Pack for those with a pet and includes dog food and treats, a dog toy, a slip lead and a collapsible water/food dish all assembled in a packing cube.

We have distributed thousands of Good Packs across the country, helping people experiencing homelessness or living in transitional housing endure another day, so they can keep moving toward long-term solutions.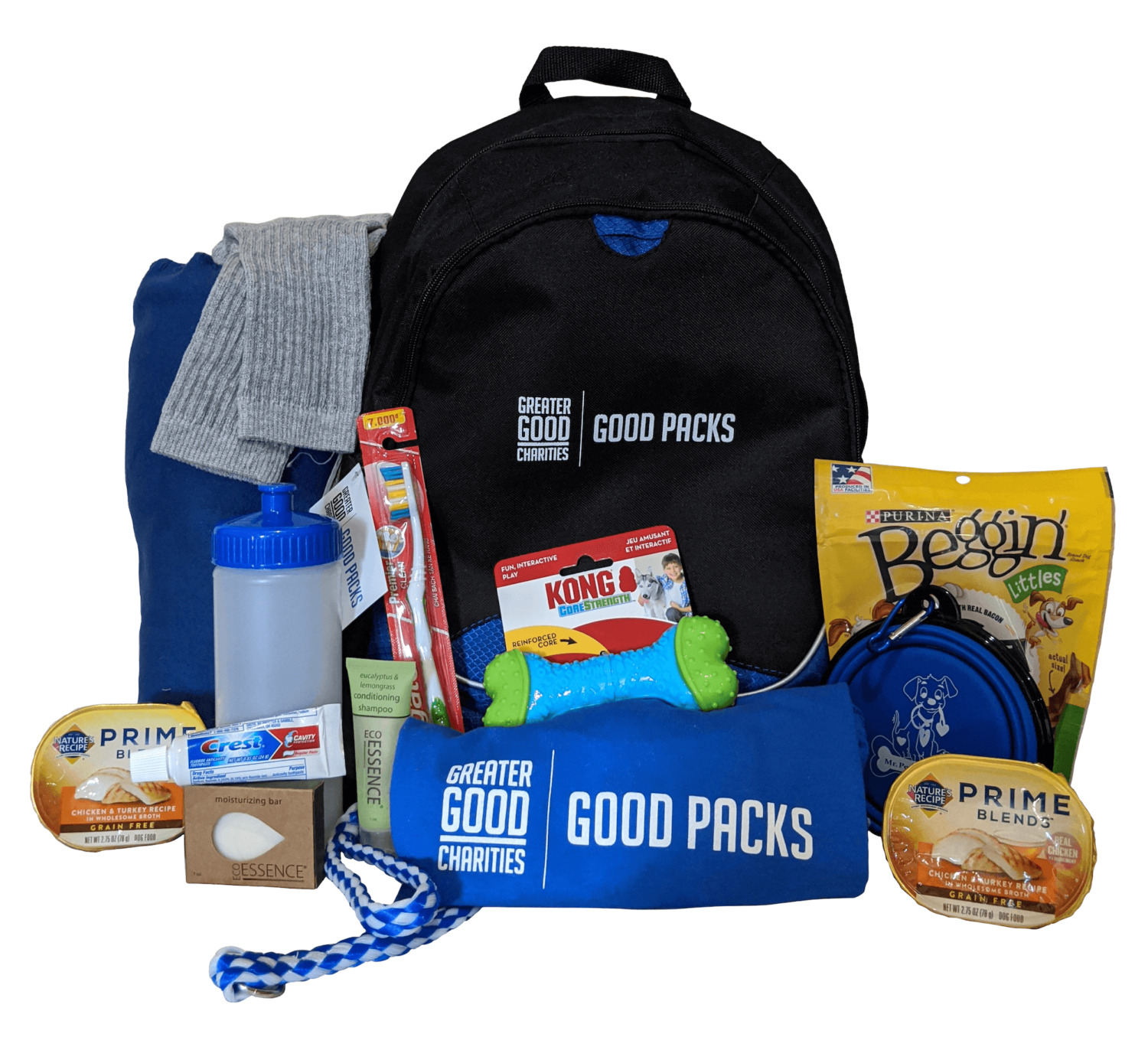 Vulnerable Veterans
Over 37,000 veterans experienced homelessness in January 2019, and experts fear that number may rise amidst the COVID-19 pandemic. Our Good Packs aim to support veterans experiencing homelessness or those in transitional housing.
People Feeling Domestic Violence
One in 4 women and one in 10 men experience intimate partner violence, and this statistic has only gotten more dangerous during stay-at-home orders across the country. Our Good Packs help people fleeing domestic violence get basic supplies they need on their journey to safety together.
People Experiencing Homelessness
Due to COVID-19, one in three adults now have difficulty covering household expenses. One in six adults nationwide are not caught up on rent, and there is expected to be a spike in homelessness as eviction moratoriums expire. Good Packs provide basic necessities to keep people and their pets healthy in the midst of these challenges.
People and Pets Affected By Natural Disasters
The recent increases in the number and devastation of natural disasters has caused hundreds of thousands of people and they have to flee their homes with just the clothes on their back. Good Packs provide respite in these uncertain times.
Thanks to You: 10,000 Good Packs Distributed!
This year, Greater Good Charities reached a huge milestone - 10,000 Good Packs distributed to homeless Americans and their pets! These packs contain essentials like blankets, food, hygiene items, dog toys, and treats, along with other goods to ensure comfort and survival.
Check out our blog to read more about this milestone and the people and pets your donations help.