Turkey Earthquake Response
Turkey Earthquake Response
How Greater Good Charities is responding to the Earthquakes in Turkey
Greater Good Charities (GGC) is mobilizing a response to help the families affected by the tragic earthquakes in Turkey and Syria.
On Monday, February 6th, in the early morning, a once-in-a-century 7.8 magnitude earthquake struck southeastern Turkey (formally recognized as Türkiye by the U.S. State Department as of January 2023). A second quake, recorded at a 7.5, struck only 9 hours later. On February 20th, the region was hit with another earthquake of 6.4 magnitude in Antakya, where Greater Good Charities set up two distribution locations. As the next earthquake hit on February 27th with a 5.5 magnitude, the tremors toppled thousands of buildings in Turkey and Syria, with a death toll over 50,000. In a region already struggling with a refugee crisis, countless more are displaced—forced onto the streets in the dead of winter and below-freezing temperatures. Turkey declared a three-month state of emergency for this unprecedented catastrophe and it will take years for communities to rebuild.
Beginning in February, Greater Good Charities' disaster response team set up locations to distribute meals and supplies in Hatay, including the cities of Antakya, Iskenderun, Samandag, and nearby villages. While on the ground for 60 days, Greater Good Charities with the support from 70 volunteers provided more than 250,000 hot meals to thousands of earthquake victims, refugees, and rescue workers. We also provided pet food to families at the distribution locations and fed stray animals.
Today, we continue to distribute humanitarian aid along with pet food for family pets and other animals impacted by the disaster through our partners on the ground in Antakya.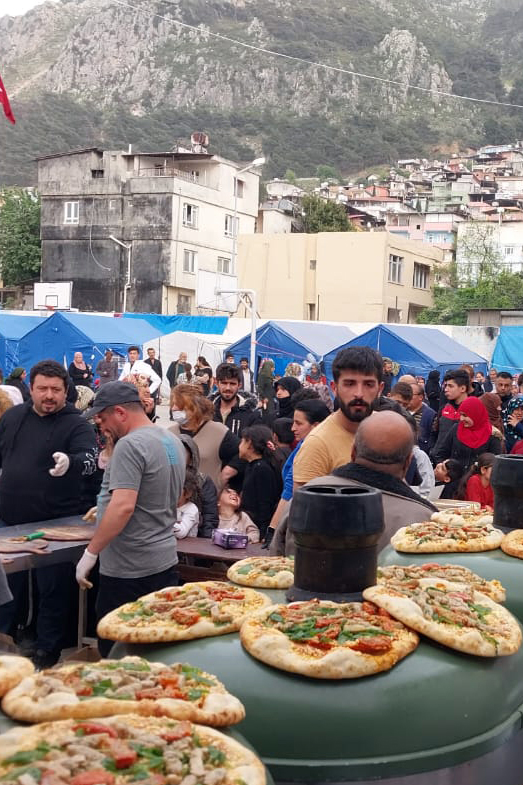 Meals Provided for People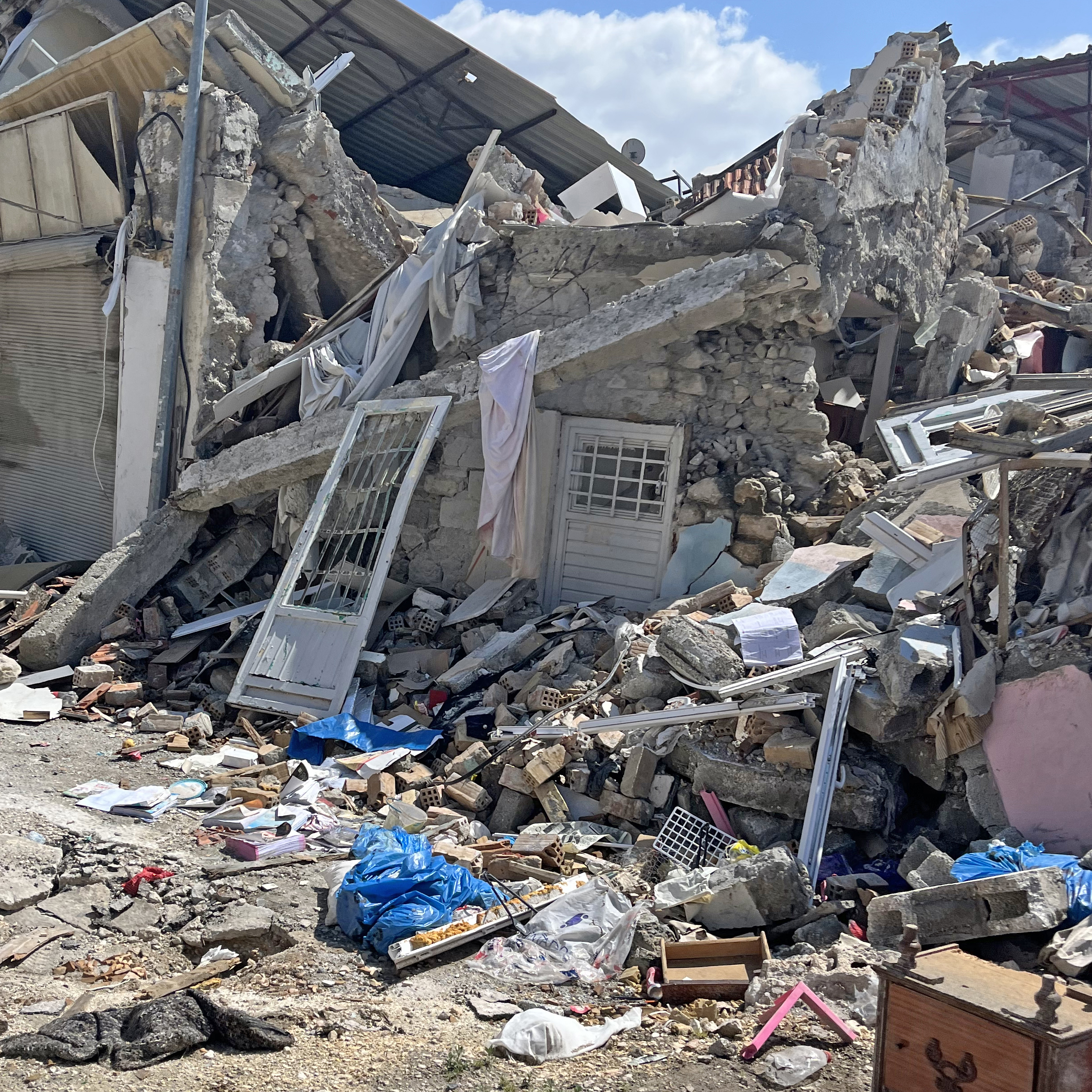 What does Greater Good Charities consider an emergency?
Greater Good Charities knows that disasters can be short term or long term, natural or human-made. We pride ourselves on being There When It Matters® when disaster strikes. We define disasters as events where people or pets are in crisis and local services aren't able to fully support the needs of those affected. We only respond to disasters where we have specific requests for a need we can fill.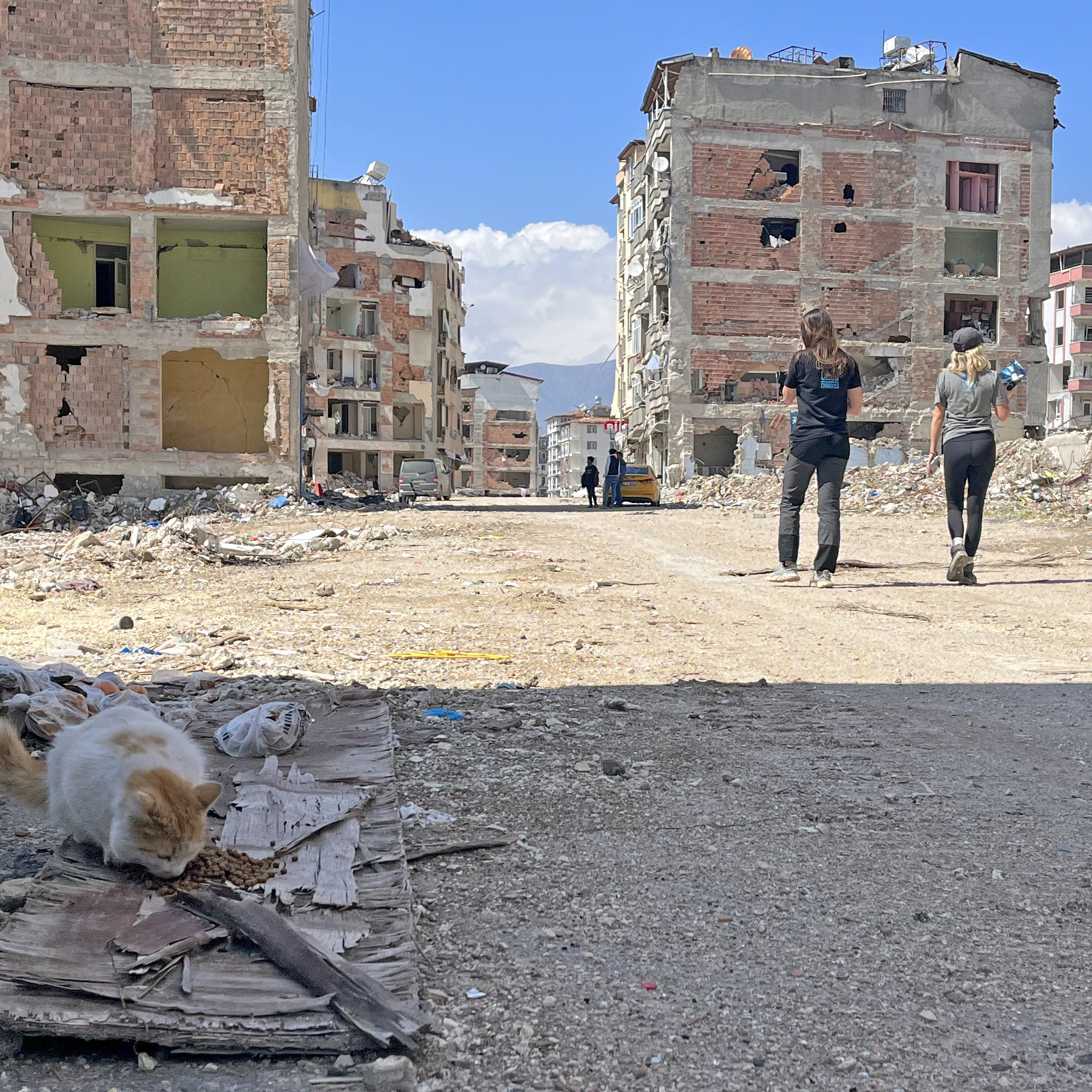 How does Greater Good Charities prepare for an emergency?
Greater Good Charities' disaster response team monitors global crises year-round. When we identify a disaster, we reach out to partners on the ground, including our thousands of partners around the globe. We maintain a disaster fund and caches of product around the U.S., which allows for us to provide immediate relief in the form of cash and product grants when possible. In the case of natural disasters, our programs are sometimes activated in advance to do things like fly pets out of harm's way or move humanitarian and pet supplies in. When we respond to disaster, we take into account the longevity of the event, and make sure we reserve resources when needed.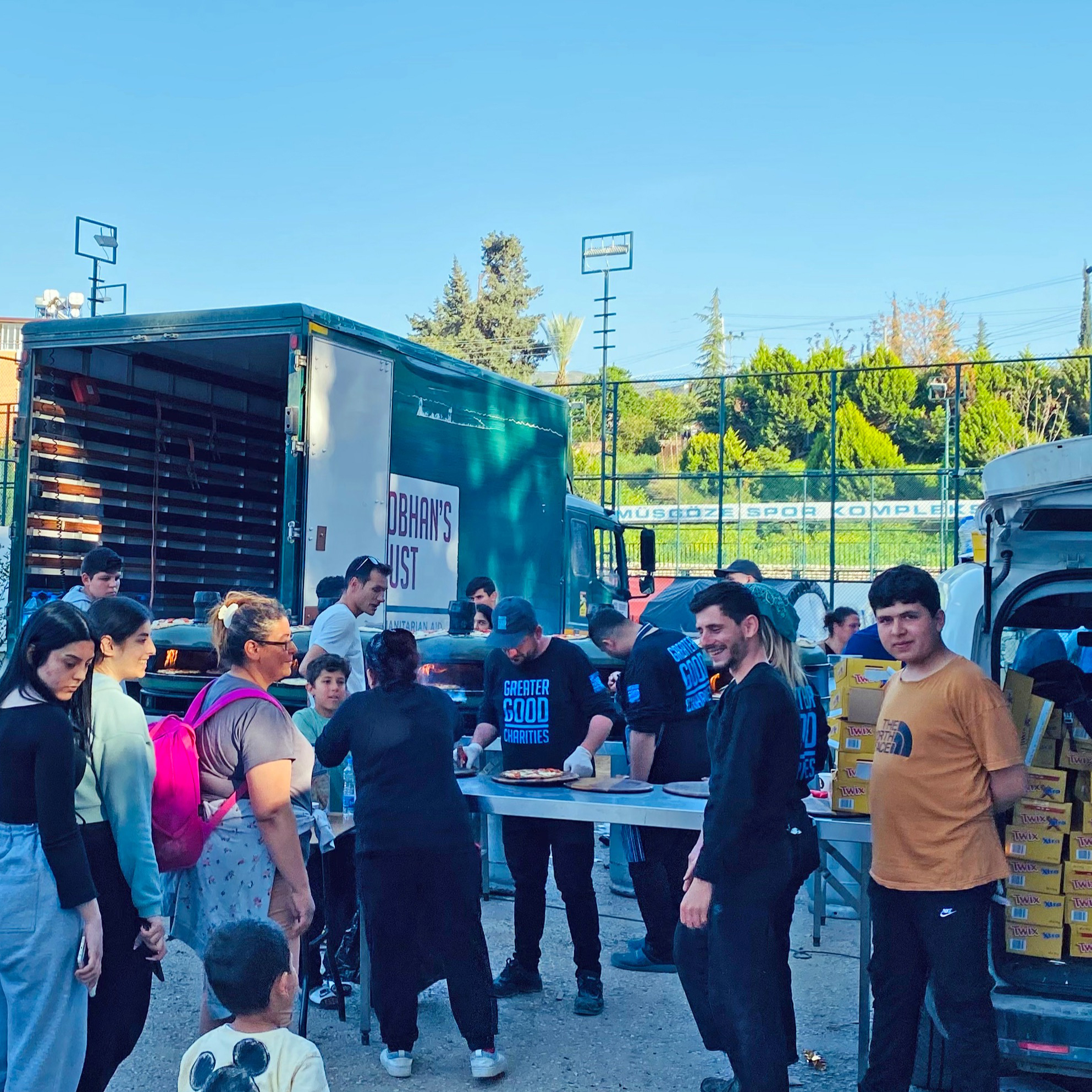 Why does Greater Good Charities prefer cash over in-kind donations?
Cash donations are the most efficient way for organizations like Greater Good Charities to provide assistance to people and animals in need during emergency situations.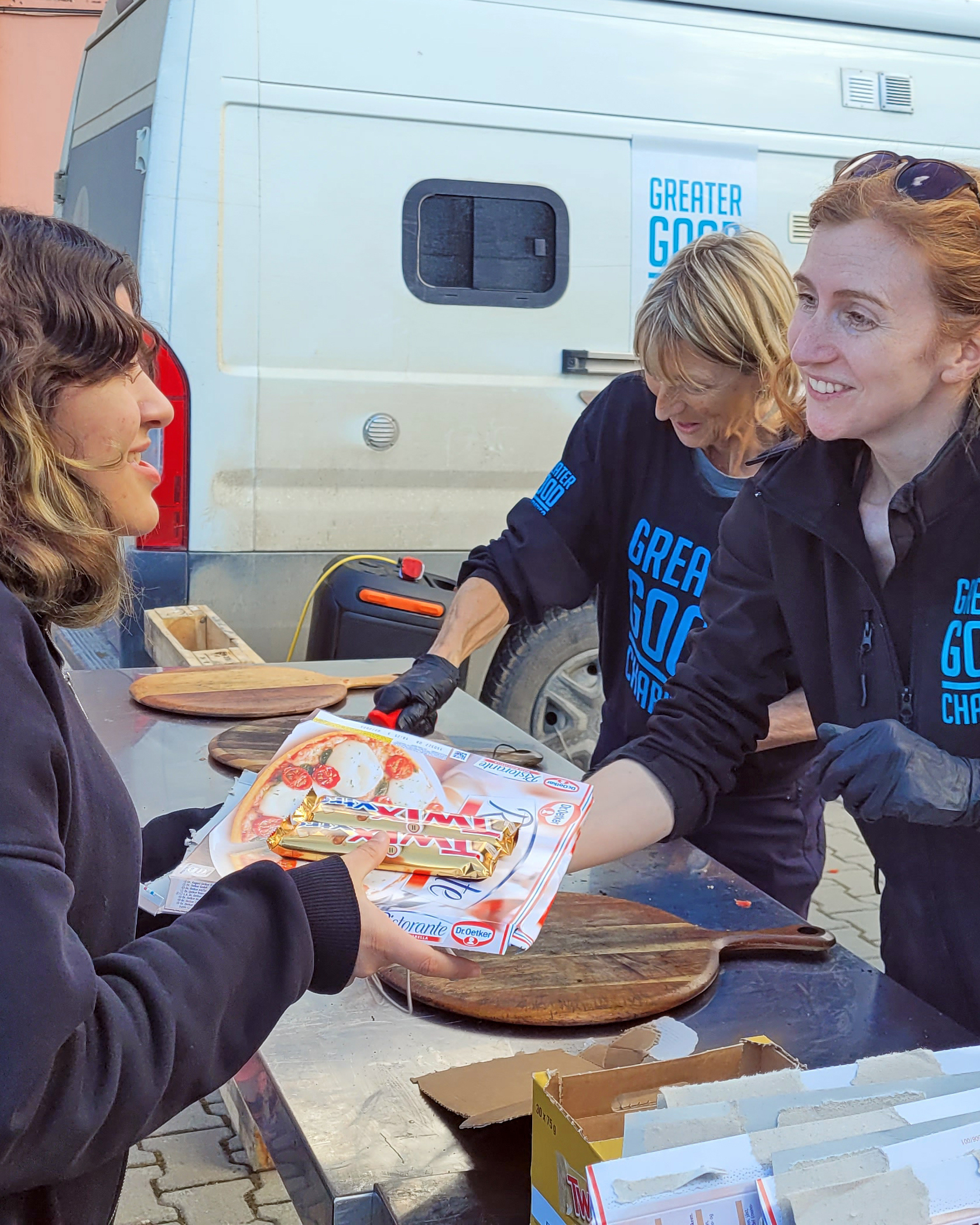 How Your Donations Are Helping:
Greater Good Charities is committed to providing disaster relief to survivors in Turkey and their immediate needs as determined by our team on the ground.

Greater Good Charities provided more than 250,000 hot meals to thousands of earthquake victims, refugees, and rescue workers.

The Greater Good Charities' field response team began feeding street animals and collaborating with local animal welfare organizations to help provide food to people's pets rescued from the earthquake.
To date, Greater Good Charities have now supported over 20 groups with emergency cash assistance serving the immediate needs of both People and Pets, working in Poland, Romania, Lithuania, Slovakia, Moldova, and within Ukraine.
ADA Foundation

Asociatia Anim All Delta

Asociatia Sava's Safe Haven

Centaurus Foundation
CENTRAS - Centrul De Asistenta Pentru Organizatii Neguvernamentale
Clean Futures Fund
Federation of Polish Food Banks
Folkowisko Foundation
Fundacja Kooperacja
IFAW

International Polish Police Department

Kitchenette for Animals

Krakow Food Bank
Millions of Friends Association
Pet Project for Pets, Inc
Refugee Center - Rejowiec
Romania Animal Rescue
Rzeszow Food Bank
Sache Vet Clinic
Save the Dogs and other Animals
Siobhan's Trust
Soles4Souls
The Street Dog Coalition
Tiernothilfe Ukraine e.V
U-Hearts
Warriors of Wildlife
World Central Kitchen
Volunteer Group of Teachers