How Greater Good Charities is continuing to respond to the Ukraine crisis
Greater Good Charities is committed to long-term support in Ukraine for the people, pets, and planet most impacted by the war, and your support is serving as a beacon of hope.
It has been more than a year since Russia started a war with neighboring Ukraine, invading the country on several fronts, attacking civilian targets, and perpetrating large scale destruction. Millions of people, many with pets, frantically fled Ukraine while millions of more people remain displaced or stranded at home in the war-torn country.
Since the beginning of the war, Greater Good Charities has provided critical funding and support to help with the immediate needs of the people and pets of Ukraine. This includes refugees fleeing the country, direct support of IDPs (internally displaced persons) or people remaining in Ukraine.
We have also sent critically needed supplies such as Good Packs with survival and comfort items, toys, and medical supplies to organizations in Ukraine and those helping refugees in neighboring countries. Greater Good Charities' ground team has provided direct support to fleeing citizens and their pets, including veterinary care at border crossings.
To date, Greater Good Charities disaster response has funded over 9.5 million meals for Ukrainians via local partners and food banks and is providing more than 31.6 million pet meals to pet parents, animal shelters and stray animals. Since last fall through our Ukraine Crisis Response Kits distributions, we have directly distributed over 900,000 humanitarian meals to families living in recently liberated areas in the East of the country.
As the war continues to rage on for a second year, we are committed to the long-term support of IDPs and Ukrainians at-home in places that are in contested or liberated areas, and we are now expanding our efforts to help the beekeepers of Ukraine. Bees play a critical role in the natural ecosystems and human food production but face threats of significant loss in Ukraine.
Beginning in May, Greater Good Charities will work with partners to help prevent further loss of bee colonies from starvation in Ukraine due to the impact of the war. The initial donation will help feed more than 250 million bees for over a three-month period and provide vital Queen Bees, to local beekeepers in Ukraine.
Pet (Owned & Homeless) Meals Provided
Meals Funded via Local Partners and Food Banks
Meals for Ukrainian Refugees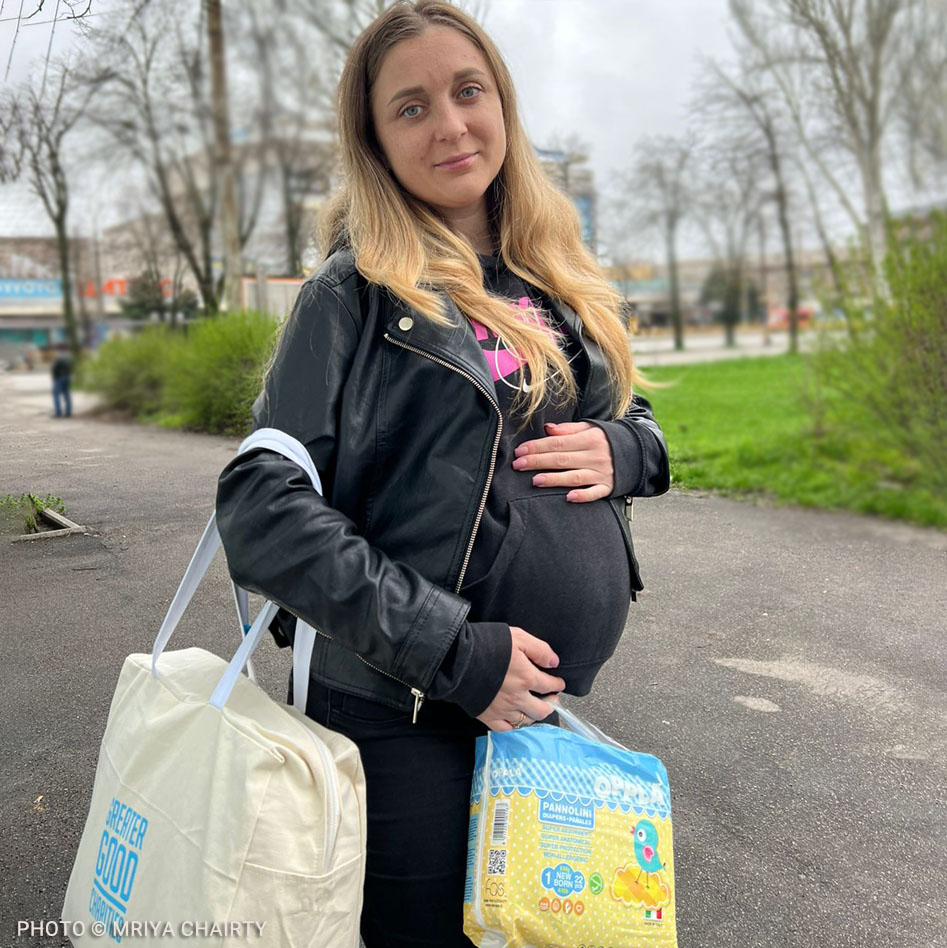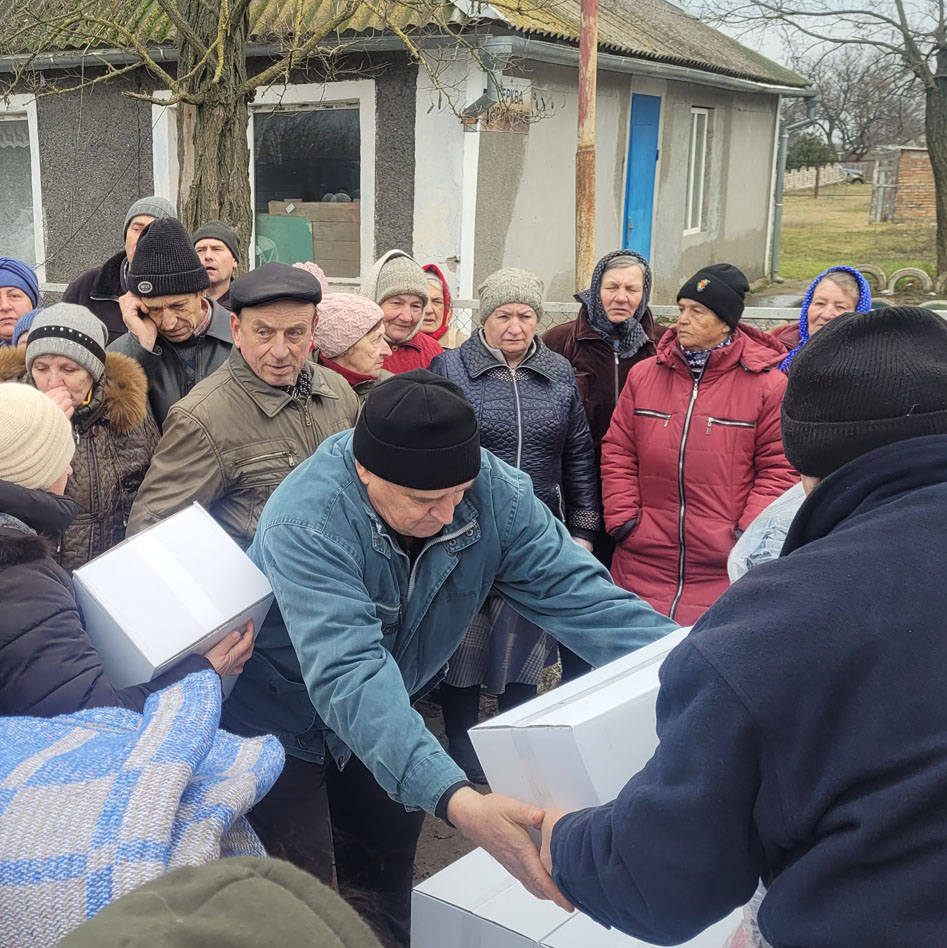 What does Greater Good Charities consider an emergency?
Greater Good Charities knows that disasters can be short term or long term, natural or human-made. We pride ourselves on being There When It Matters® when disaster strikes. We define disasters as events where people or pets are in crisis and local services aren't able to fully support the needs of those affected. We only respond to disasters where we have specific requests for a need we can fill.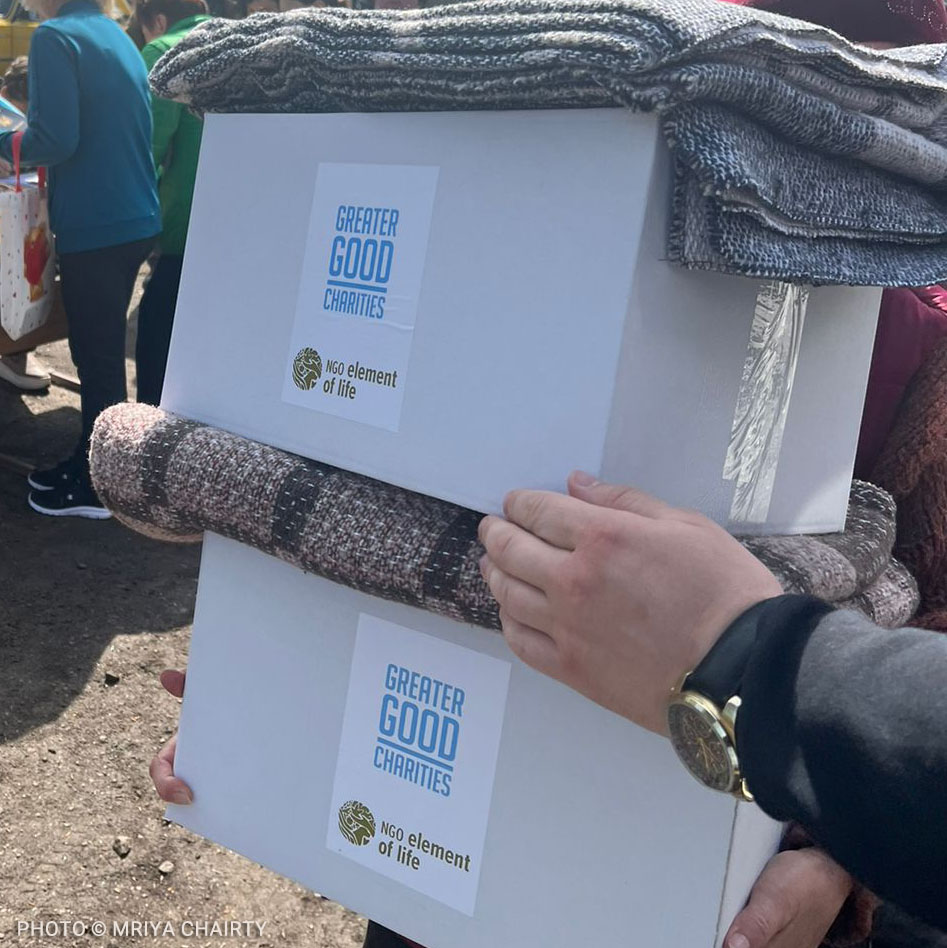 How does Greater Good Charities prepare for an emergency?
Greater Good Charities' disaster response team monitors global crises year-round. When we identify a disaster, we reach out to partners on the ground, including our thousands of partners around the globe. We maintain a disaster fund and caches of product around the U.S., which allows for us to provide immediate relief in the form of cash and product grants when possible. In the case of natural disasters, our programs are sometimes activated in advance to do things like fly pets out of harm's way or move humanitarian and pet supplies in. When we respond to disaster, we take into account the longevity of the event, and make sure we reserve resources when needed.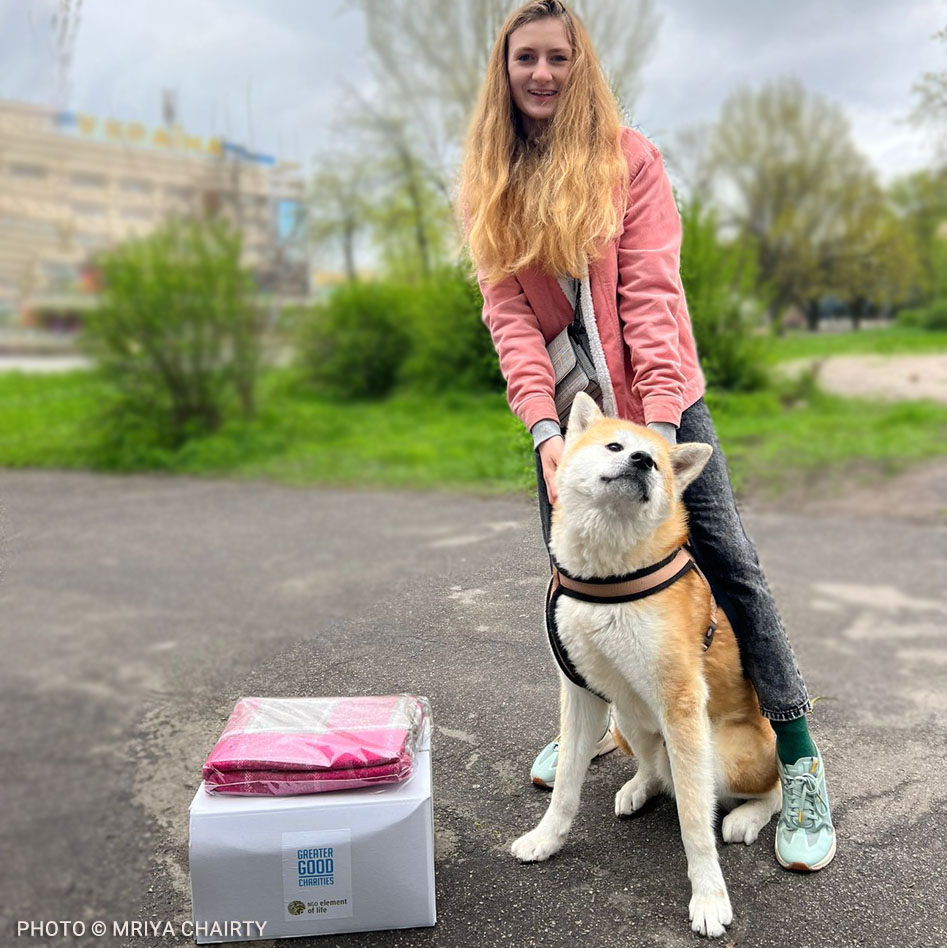 Why does Greater Good Charities prefer cash over in-kind donations?
Cash donations are the most efficient way for organizations like Greater Good Charities to provide assistance to people and animals in need during emergency situations.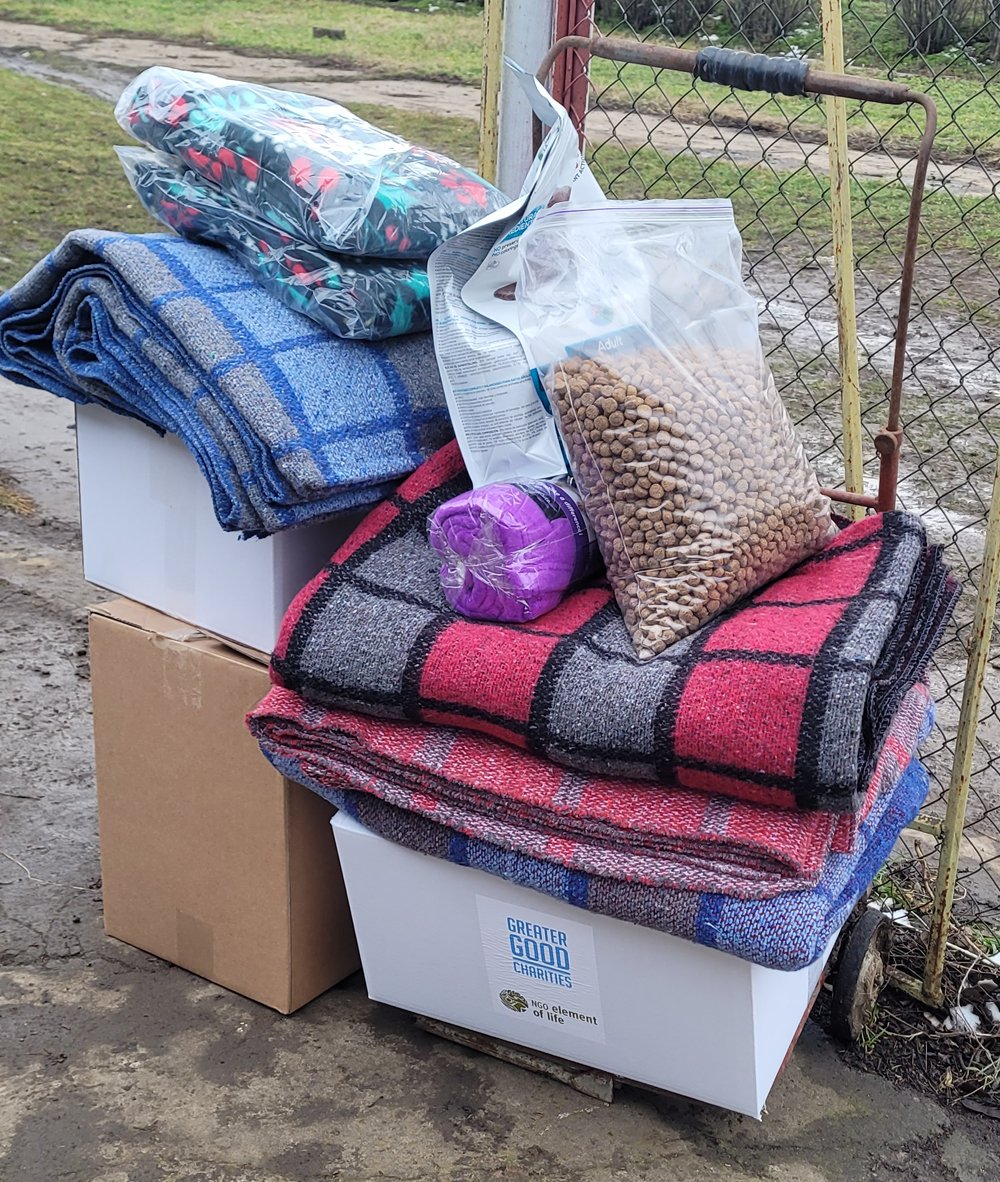 How Your Donations Are Helping:
Cash grants to vetted NGOs and partners operating on the ground to meet immediate needs for People and Pets

Deploying licensed veterinarians and technicians to support partners in Romania and Poland, as well as at the borders of neighboring countries to assess the medical needs of pets coming through.

Wildlife transport assistance out of Ukraine to neighboring countries
Long term transport assistance in Europe only
Warehouse and distribution networks in Lithuania, Poland, Slovakia, Romania, and Moldova
Food, humanitarian products, veterinary medicine, pet food, and pet product procurement in Europe for immediate distribution into Ukraine and Europe
Container shipping for long term use of product scarcity in the region
Foster Software for placement of pets into homes from shelters, especially where quarantine is necessary - Good Home program
To date, Greater Good Charities have now supported over 30 groups with emergency cash assistance serving the immediate needs of both People and Pets, working in Poland, Romania, Lithuania, Slovakia, Moldova, and within Ukraine.
ADA Foundation

Asociatia Anim All Delta

Asociatia Sava's Safe Haven

Centaurus Foundation
CENTRAS - Centrul De Asistenta Pentru Organizatii Neguvernamentale
Clean Futures Fund
Federation of Polish Food Banks
Folkowisko Foundation
Fundacja Kooperacja
IFAW

International Polish Police Department

Kitchenette for Animals

Krakow Food Bank
Millions of Friends Association
Pet Project for Pets, Inc
Refugee Center - Rejowiec
Romania Animal Rescue
Rzeszow Food Bank
Sache Vet Clinic
Save the Dogs and other Animals
Siobhan's Trust
Soles4Souls
The Street Dog Coalition
Tiernothilfe Ukraine e.V
U-Hearts
Warriors of Wildlife
World Central Kitchen
Volunteer Group of Teachers