15 million meals donated by skout's honor customers!
A BIG THANK YOU: SKOUT'S HONOR customers AND GREATER GOOD CHARITIES' GOODS PROGRAM GIVE 15 MILLION MEALS TO SHELTER PETS IN NEED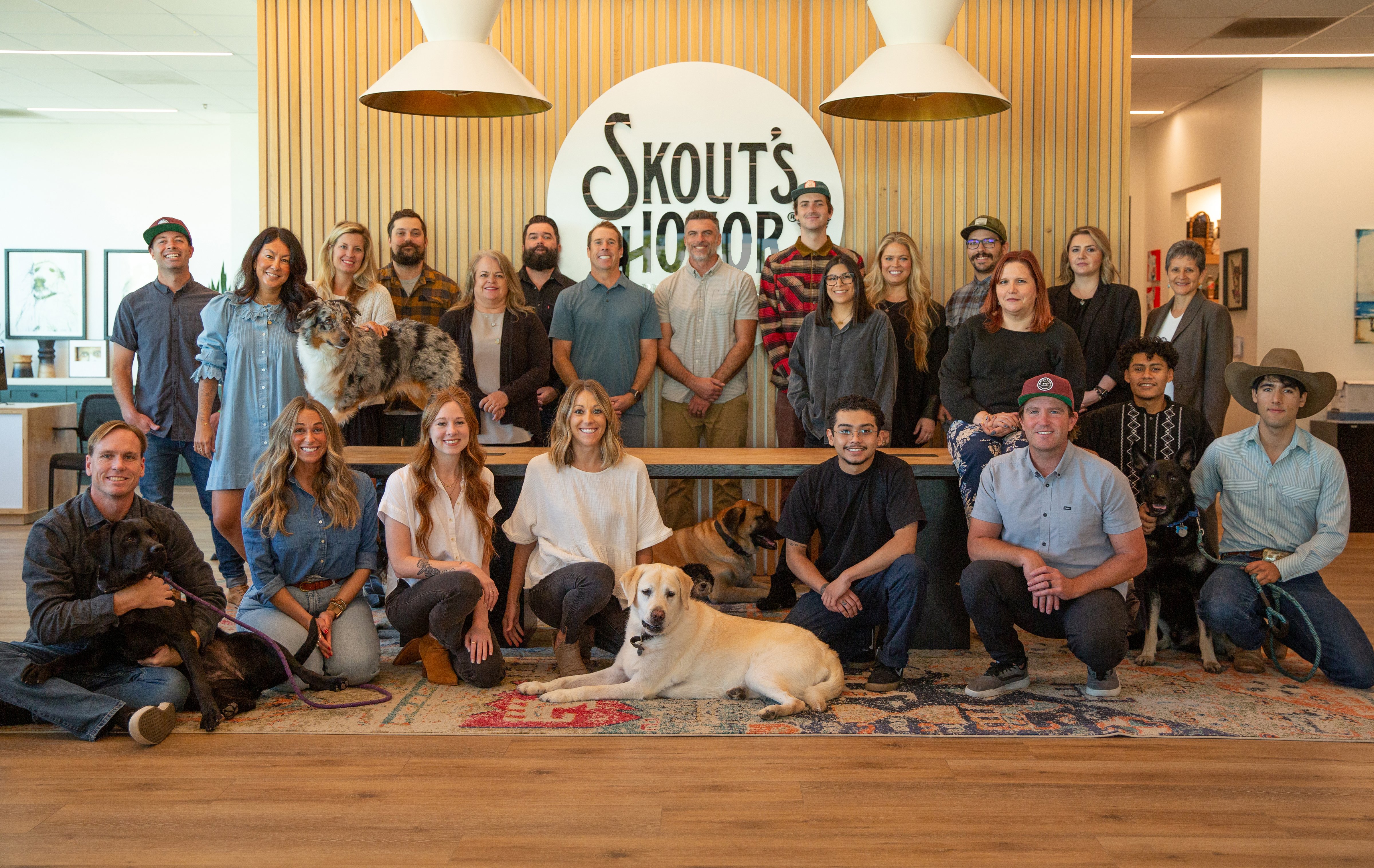 It's no secret that animal shelters in the U.S. face significant overcrowding, leading to a larger number of pets in need of nourishment. Pet food expenses often take the lion's share at these facilities, making Greater Good Charities' GOODS Program a lifeline. By providing nutrition to pets and enabling shelters to reallocate funds towards other necessities like medical care, the program is making a meaningful difference.
So, when Skout's Honor customers purchase a product, a donation is made to the GOODS Program and that support quickly ads up. By February 2022, the company's consumers had donated the equivalent of 10 million meals to GOODS, and as of May 2023 we're celebrating another incredible milestone: 15 million meals to pets in need!

Skout's Honor was co-founded in California in 2015 by surf-loving friends Pete Stirling and Macon Brock, and named after Brock's sister's dog. The pet lifestyle brand has since expanded to 75-plus products for both dogs and cats, with probiotic grooming and wellness, plant-based stain and odor products, training aids, and flea and tick solutions. Recent additions include pet grooming wipes and new cat grooming products, and there are further launches on the horizon.
But while the brand has evolved, its commitment to helping pets in need has never wavered. In fact, in addition to being environmentally friendly, plant-powered and cruelty-free, Skout's Honor's products come with their own built-in feel good factor, the Skout's Paw Pledge.
For every bottle sold, Skout's Honor and their customers provide the equivalent of a day's worth of food to an animal in need through the GOODS Program.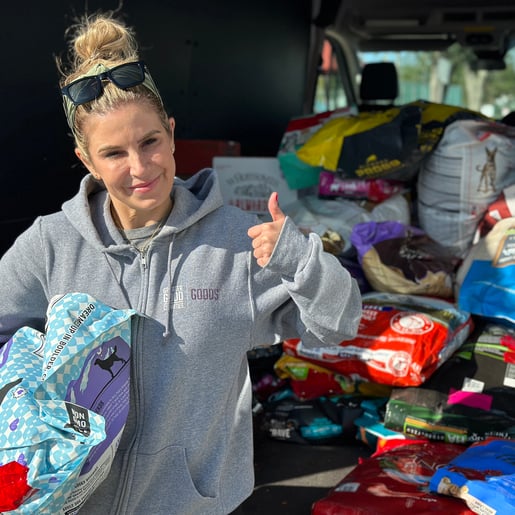 Baked into the company's philosophy from day one, it's tied to three key Skout's Honor tenets: empowering the customer to do more with their purchase; personalizing the action through a one-on-one act of giving; and being specific and impactful.
The Paw Pledge is also an example of "conscious consumerism" – the desire by consumers to spend their money on products that have a positive social, economic and environmental impact, with the idea that the consumer – rather than the brand – is the one performing the act of kindness.
So thank you, Skout's Honor and your customers, for donating 15 million meals to pets around the country. We look forward to celebrating the next 15 million meals and beyond!