Excitement Abounds at the Humane Society of North Myrtle Beach
By Emily Hall of Kitty Cat Chronicles
When we checked in with the Humane Society of North Myrtle Beach to see how their cats were responding to the Cat Pawsitive Pro training, we were thrilled to receive such a positive update.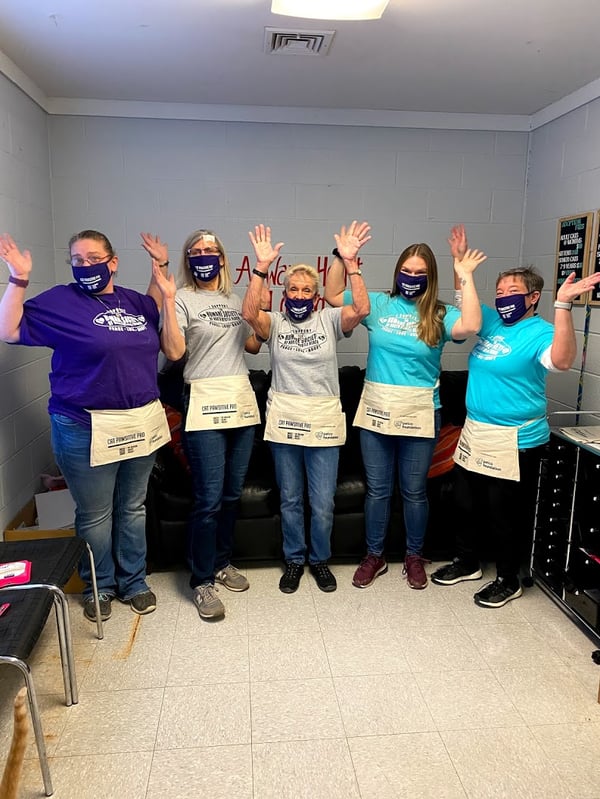 "Our team is excited about engaging the cats and helping them to feel more relaxed while they are here. It's been amazing so far! There is such a positive energy in our shelter since we started this program. We can't wait to spend time with the cats and I've even seen the team members squabble on who 'gets' to work with the cats each day!" says Executive Director Tina Hunter.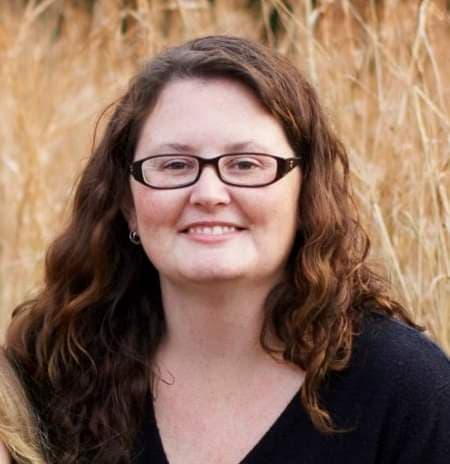 Two cats in particular have come a long way since beginning their training.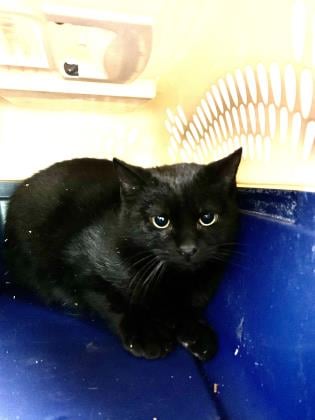 Mr. Sass, a 6-month-old black cat who was found at an RV park, came by his name honestly. When he arrived at the shelter, he was scared. He avoided human interaction at all costs and responded to any attention with hissing, growling, and swatting.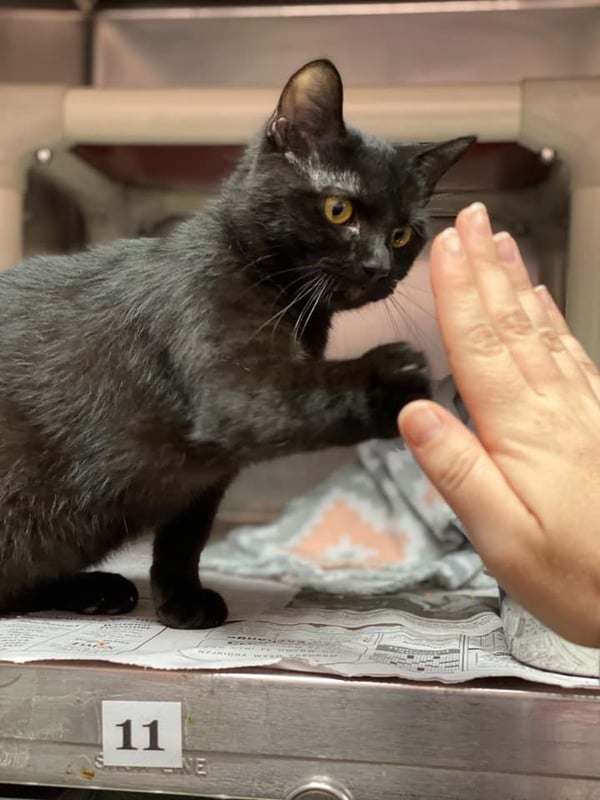 Fast forward a few weeks, and the staff now describes him as "frisky" and "playful." He no longer hides in the back of his cage and is truly flourishing with his training. Trainer-Mentor Lisa Stemcosky has now even described Mr. Sass as a "love bug."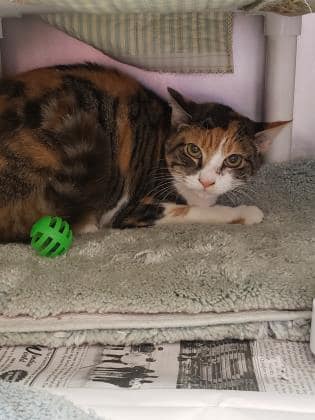 Hermione is another shelter resident who has undergone an amazing transformation since entering the CPP program. Before beginning training, she was stand-offish and had no interest in human contact. She would run away and would hiss and growl if forced to interact.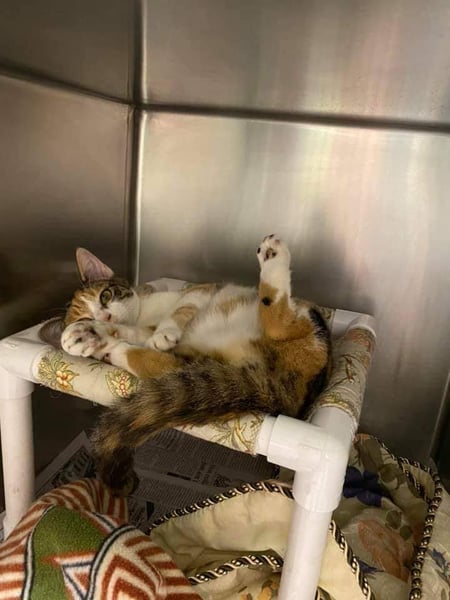 Today, Hermione is relaxed and actually seeks out attention not just from the shelter team, but from the public as well! On March 8th, Hermione was adopted!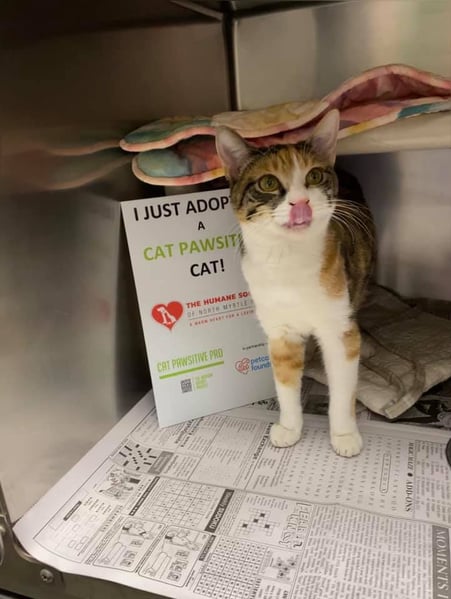 Shelter staff member Merrick Stalnaker says, "Hermione has taught me that it just takes a little patience and time and a lot of yummy treats to gain their trust."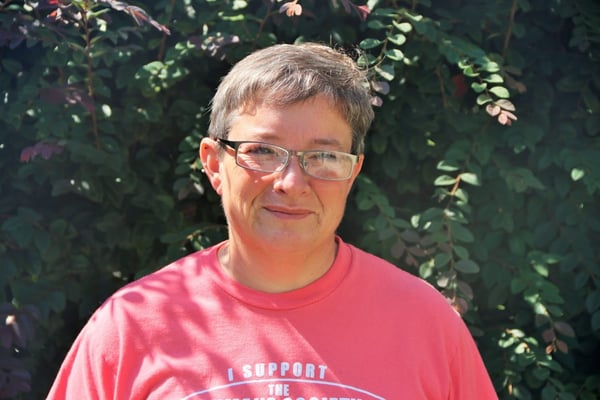 The shelter's Trainer-Mentor, Lisa Stemcosky, has been extremely pleased with the progress the shelter cats, staff members, and volunteers have been making. "The trainers are so committed to the cats in the program. I love seeing their smiles and excitement when they have a breakthrough with a cat."
Team Leader Rose Pine says it's incredible to see the changes taking place in the cats. "I love it! I have come to view the roles we have as caretakers in a different light. When we offer the cats patience and chances to bond with us, they flourish."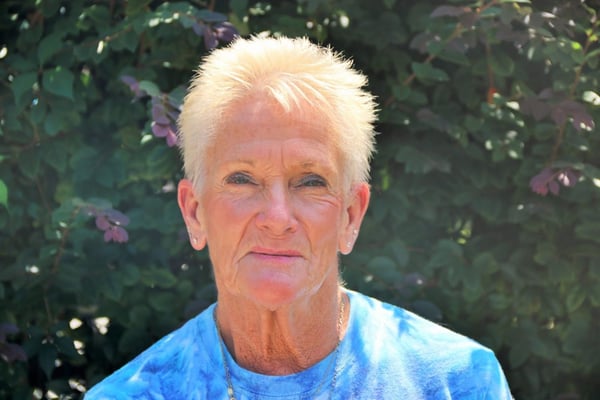 Christine McMorrow, a shelter volunteer, agrees with Pine about how exciting it is to see the transformations. "As a volunteer who serves once a week, I have noticed a remarkable change in the cats that are receiving the training. They are more relaxed and crave attention. It's been amazing to see the change that has taken place from week to week," she says.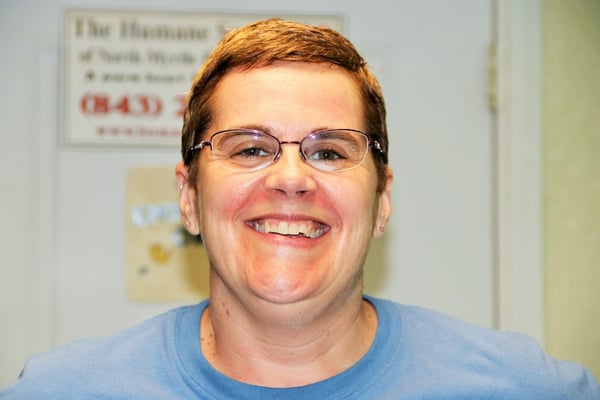 We are sharing in the excitement right along with the Humane Society of North Myrtle Beach and can't wait to check in with them again in a few weeks!
YOU can improve the lives of cats at risk. Donate today to The Jackson Galaxy Project's Cat Pawsitive Program and transform the places and people that support at-risk pets!