Sarai Mia Enjoying Freedom
Sarai Mia was separated from her mother and sold at a young age. She was trained to pull logs out from what should have been her beautiful home. It was grueling labor, with high potential for injury, and the heavy burdens yield a diminished life expectancy.
Greater Good Charities partners with Elephant Nature Park to focus on rescuing Asian elephants from abuse and exploitation, and providing a sanctuary for them to live out their lives in peace. Thanks to donors like you, Sarai Mia is now 26 and living free!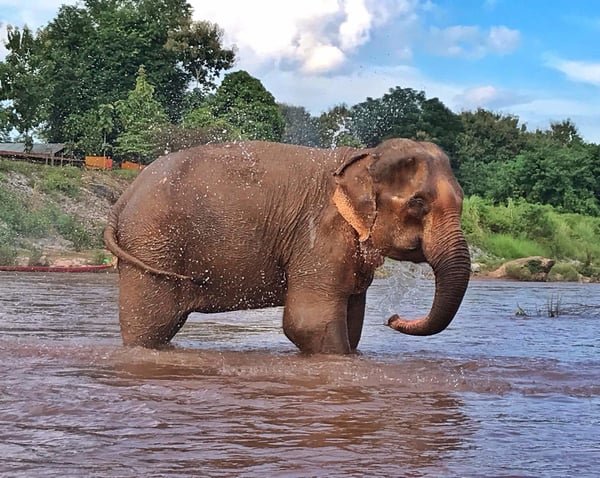 But the work is not done. Currently, there are about 3,500 working elephants in Thailand that are harmed from logging or used for human entertainment.
You can help us secure more land for the elephant! Your donation helps to expand the sanctuary to provide elephants in desperate need the freedom and space they deserve.