Urgent Need for 250 Dogs and Cats Rescued from Extreme Neglect
Every day, millions of dogs and cats reside in thousands of animal shelters across the nation. According to the American Society for Prevention of Cruelty to Animals (ASPCA), there are approximately 13,600 community animal shelters across the nation. These shelters are independently run, meaning that there is not a national organization monitoring these shelters. While the majority are reputable establishments, the lack of regulations can result in a rare occurrence of misconduct.
Unfortunately, this was the recent case at the Lawrence County Animal Shelter that affected over 250 dogs and cats. Knowledge of the situation arose when a shelter volunteer submitted a complaint against the organization. They had recorded multiple incidents of animal abuse and mistreatment, which lead to the Lawrence County Commission terminating its contract with the facility.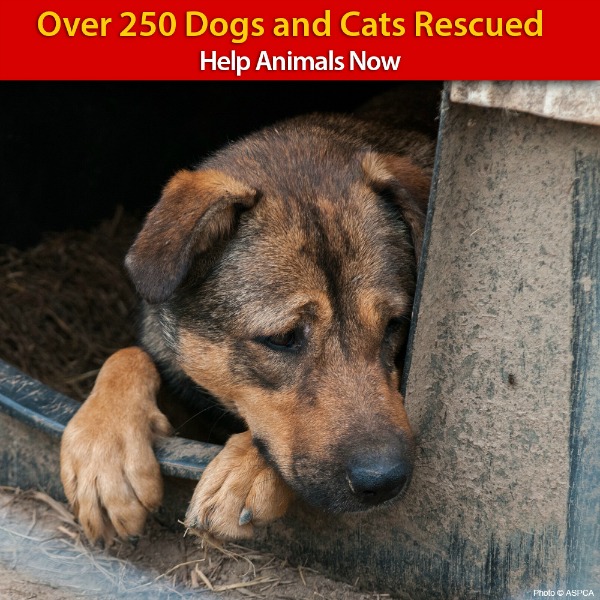 The Moulton Police Department requested assistance from the ASPCA in handling the task of removing the hundreds of cats and dogs housed at the location. The conditions the responders encountered were horrific, with animals found to be living in a filthy and inhumane environment.
Some of the emaciated animals were being kept in small wire crates while others were in large enclosures and left fighting for resources and space. Many appeared to be suffering from serious medical issues, like Parvo Virus, Distemper, and untreated wounds.
Thankfully, the ASPCA workers began to immediately transport the neglected dogs and cats to a clean and comfortable temporary shelter. At this new location, the pets will receive much-needed medical care as well behavior enrichment treatment.
Additionally, with the animals now in safe surroundings, ASPCA experts are collecting and analyzing forensic evidence from the delinquent shelter. This information will provide the necessary legal support to strengthen the criminal case against the organization and prevent animal cruelty in the future.
As the investigation process moves forward, the recovery for the animals isn't complete yet. With so many involved, it is a substantial undertaking and funding is urgently needed to give the animals the appropriate care they need and deserve.
You can assist in the efforts of the ASPCA to save these mistreated animals with a Gift That Gives More™. With this GreaterGood program, 100% of your donation goes directly towards this cause. Click here to support the rehabilitation of these rescued pets.