A Healthier Earth through Education
Earth Day 2021 is all about restoring our Earth. Having a healthy Earth is crucial to the survival of all living things, and keeping our planet clean is no longer optional.
Greater Good Charities' Project Peril program focuses on conservation efforts to help rebuild and restore natural habitats all over the world. Donors like you have enabled Greater Good Charities to partner with boots-on-the-ground organizations that are working to improve the well-being of our planet. One of those partners is Wild Nature Institute.
Working in East Africa, Wild Nature Institute seeks to address the climate and biodiversity crisis through education and collective actions within communities living in biodiversity hotspots. This dual approach inspires people to protect the land they live on, and planting an early appreciation for all living things helps instill conservation efforts into their way of life from the outset. For example, learning about cohabitation helps people better understand and improve their relationship with local wildlife, thereby reducing instances of retaliation between species and ensuring a safer world for all who live in it.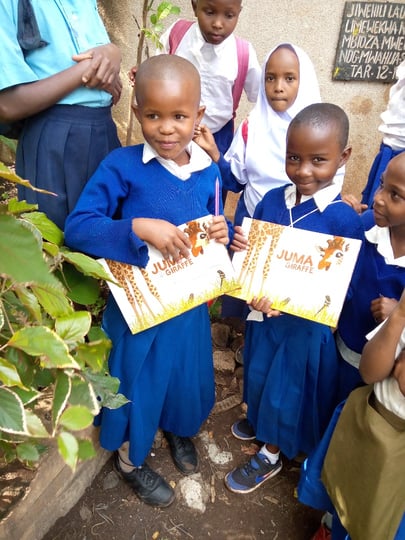 Project Peril agrees that through education, we can help protect the Earth. Thanks to your support for Project Peril, Wild Nature Institute was able to partner with local schools in Tanzania to create and distribute 2,000 children's books about environmental education. These books build community support for conservation efforts to help protect Africa's giants like the elephant and rhino.
Another main focus of Project Peril is rebuilding habitats by replanting trees. This is one of the simplest ways to give back to the Earth, but also one of the most critical. Trees provide the oxygen we all need to survive, and are also part of the habitat of many wildlife species, providing them with food, protection, and shelter. Reforestation is vital to the overall effort to restore and protect our planet, and teaching future generations to appreciate the importance of trees early on creates a better chance of success.
With your help, Greater Good Charities was able to celebrate International Day of Forests alongside Wild Nature Institute by hosting tree plantings at ten primary schools. With the funds you provided, a total of 450 native trees were planted by students and community members. Not only did this help restore the Earth, but it also brought community members of all different walks of life together for a great cause. Each student dug a hole, added organic manure, then planted and watered a tree.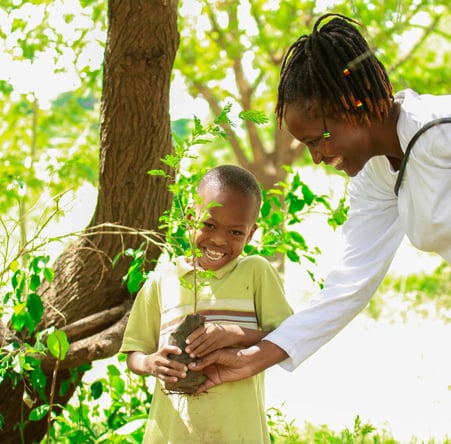 Tree plantings are a partial solution to fuelwood cutting in these communities with reduced tree cover, but as deforestation continues at a high rate, more needs to be done. We need to act now to restore trees and continue to educate on the vital role trees play in sustaining all life on Earth.
Restore our Earth with Greater Good Charities' Project Peril to help fund other projects like these.