Fluffy was abandoned many years ago when his owner died, leaving Fluffy on the streets. Caretakers at Feral Cat Caretakers Coalition in L.A welcomed Fluffy and fed him and other stray cats nightly. Not long after he began coming in, caretakers noticed Fluffy was losing weight and would drool and cry when trying to eat. Luckily, he was easy to catch and was taken to the vet immediately.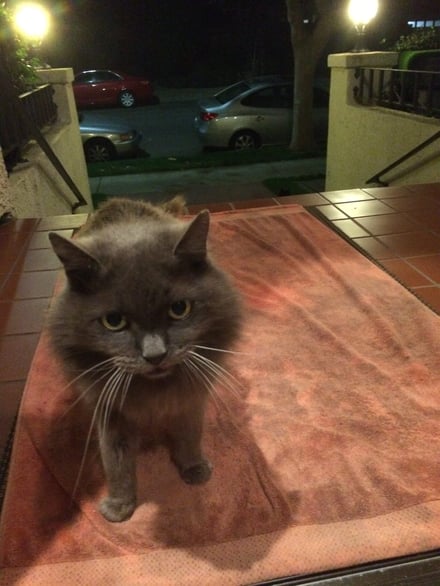 Vets were able to determine that Fluffy was deaf, had severe dental issues, and was suffering from severe stomatitis. Grossly underweight, Fluffy could no longer survive on the streets.
Thanks to your donations, Fluffy was able to receive much-needed dental surgery, including a full mouth extraction, followed by antibiotics and pain medication/management. Fluffy is back to his normal weight and is now living with three feline siblings in his foster-turned-forever home.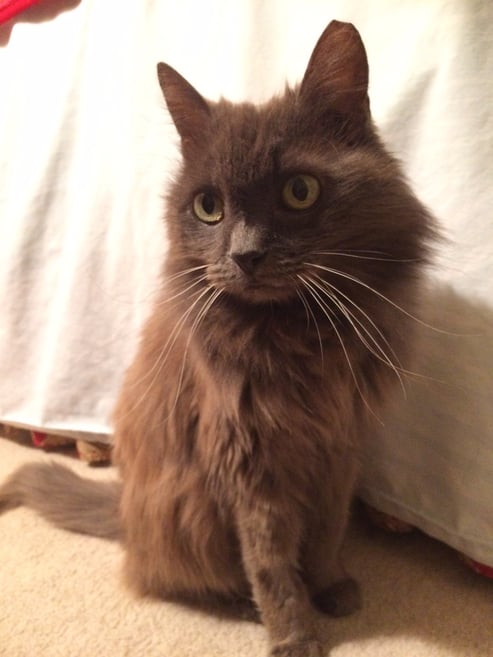 "Without your financial help, Fluffy could have suffered greatly and might have been destined to live out a painful existence, while starving to death. Instead, he has a caring and safe, forever home …"