Clear the Shelters Good Flight Gives 270 Pets a Second Chance at Love
August is Clear the Shelters month, an annual, nationwide pet adoption campaign spearheaded by NBCUniversal Local, a division of NBCUniversal. Since 2015, Clear the Shelters has helped more than 860,000 pets find new homes.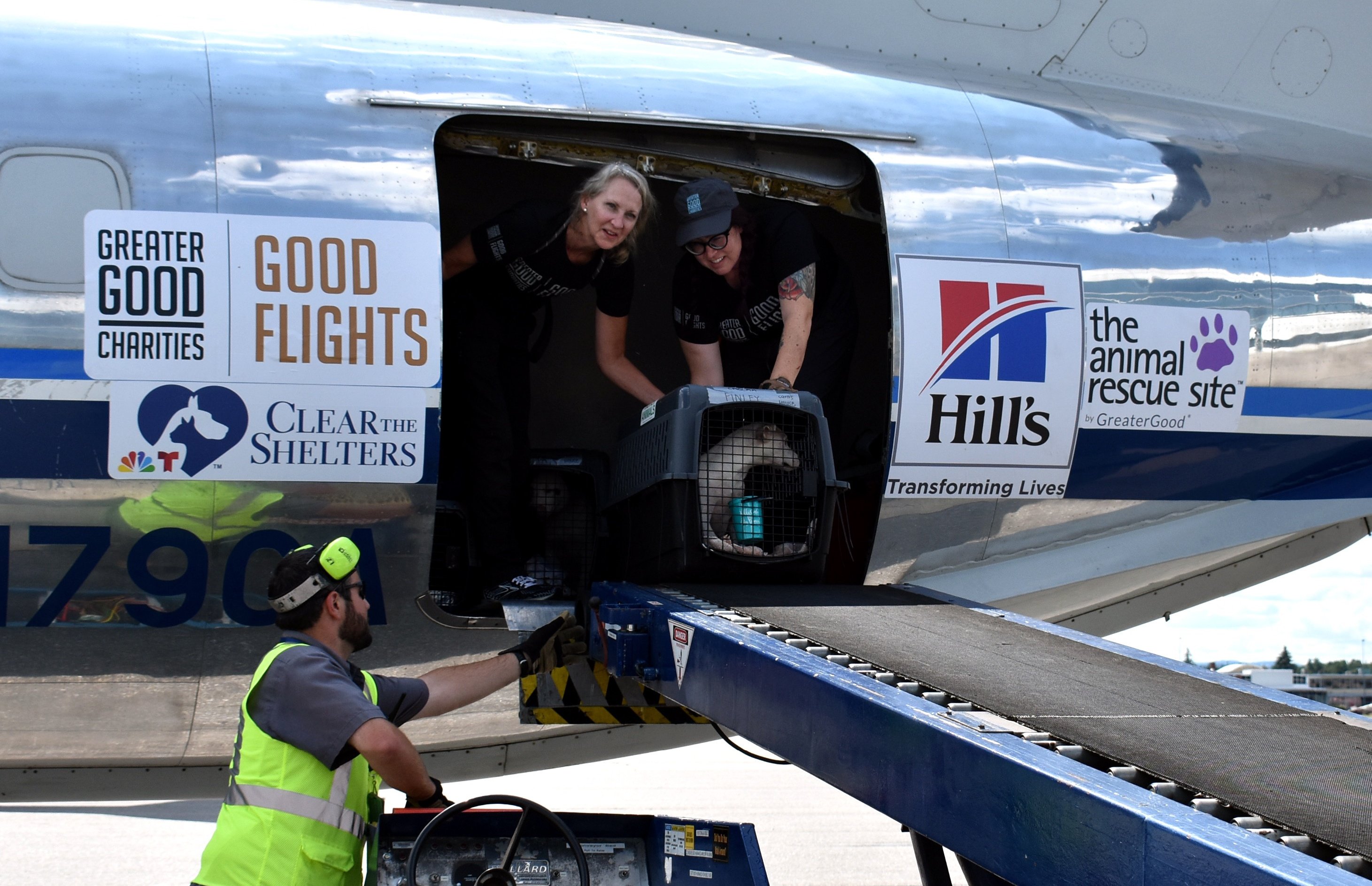 In the dark early morning hours, before the Florida heat set in for the day, dozens of volunteers came together to load pets from overcrowded shelters into an airplane in Ft. Lauderdale, headed to the northeast and a new chance at a loving home.

In all, nearly 270 cats and dogs were airlifted from Florida, Louisiana, and Alabama, and landing first in New Jersey and then in New Hampshire where even more volunteers and shelter teams awaited them with smiles and open arms. The pets would be evaluated, given any medical care needed and then placed up for adoption. Most will be adopted within days.
That's how this year's Clear the Shelters kicked off. The Clear the Shelters airlift, part of Greater Good Charities' Good Flights program, was funded by Hill's Pet Nutrition and The Animal Rescue site.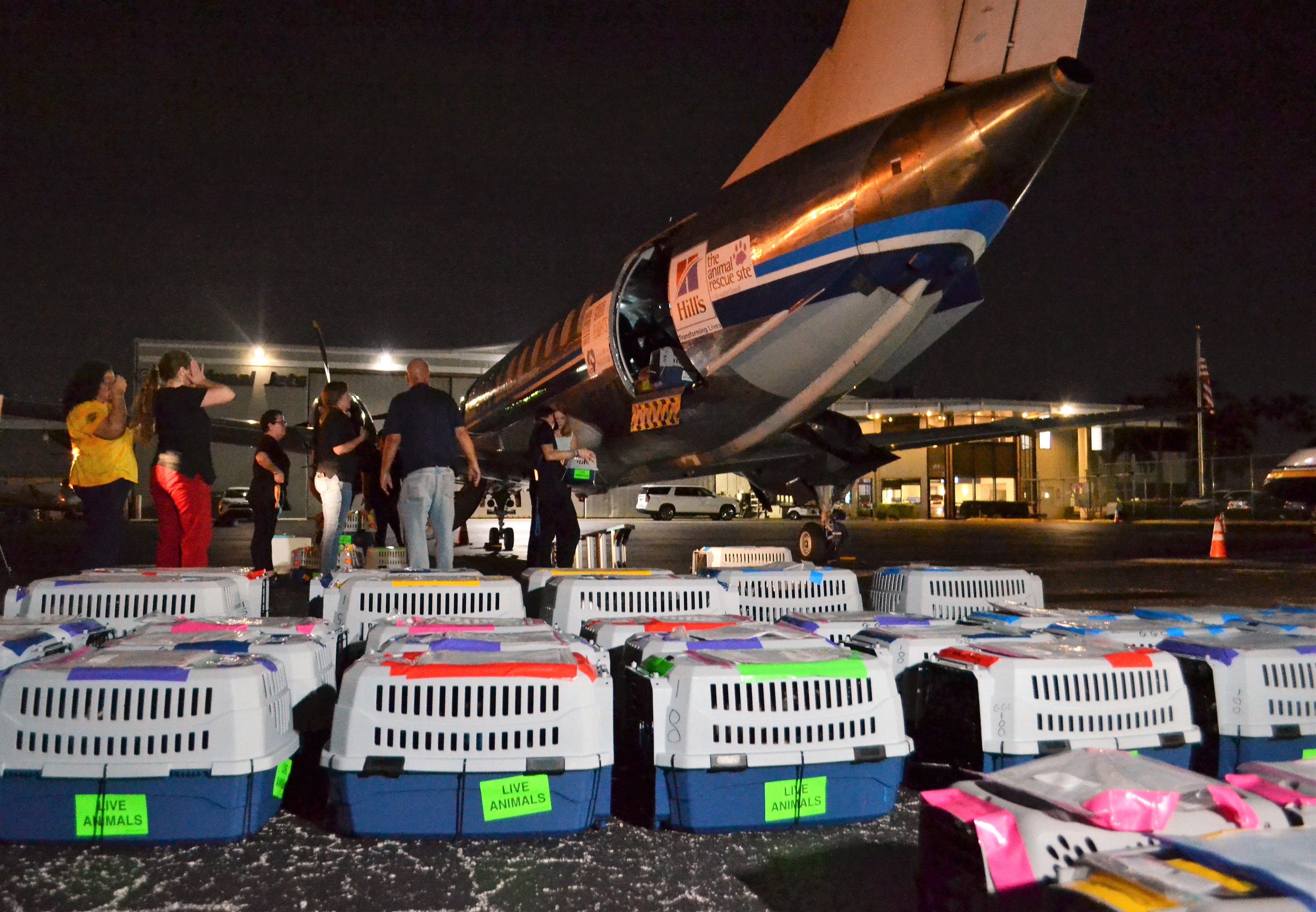 meet mercy & elvis
Every pet on this flight has their own unique story of why they were sent on this journey, bound for a second chance for a loving home. Here are just a couple....
Mercy, a 2-year-old Boxer Mix. His owners raised him from a puppy. Their home and family were devastated by hurricane Ida in the summer of 2021. Since then, the family has struggled to rebuild, faced with multiple challenges, like many families in the bayou region. They made the heartbreaking decision to find a new, loving home for Mercy, only wanting the best for their beloved pet. Mercy's shelter team was determined to do their best to find Mercy a new home and give his story a happy ending. Joining the Clear the Shelters Good Flights transport was their best chance to do that.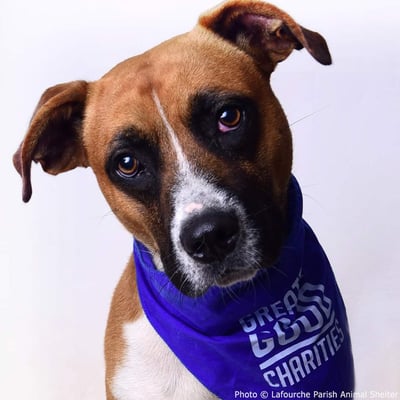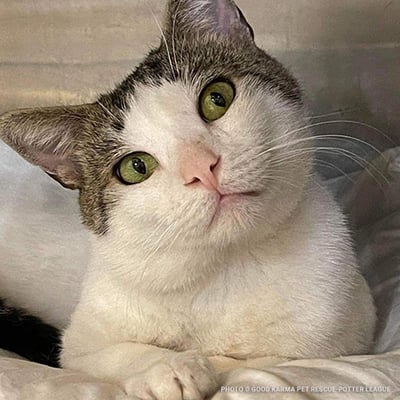 Elvis, a 9-month-old Cat. Elvis wandered into a volunteer's back yard looking for attention and food. Even at his young age he already had battle scars from fights with other tom cats. While Elvis was originally supposed to be neutered and live out his days as a community cat, he had other plans. He turned out to be a friendly love bug who gets along with dogs and cats and loves to sleep in bed with his foster parent. Recognizing his propensity to be a family pet, his shelter team put him on this flight to make sure he found his forever home.
Without this flight, these two wonderful pets might not have had the chance to show a family all the love they have to give.
Stay tuned for more exciting and inspiring updates from the month-long effort to Clear the Shelters!