Support Nepal Earthquake Victims
*This archived post was last updated in 2015
The Himalayan nation of Nepal has been left reeling after a 7.8 magnitude earthquake hit on Saturday, April 25, 2015. Currently, the death toll is approaching 5000 people and continues to grow. Reports also estimate approximately 8000 people are injured, leaving hospitals and medical facilities completely overwhelmed.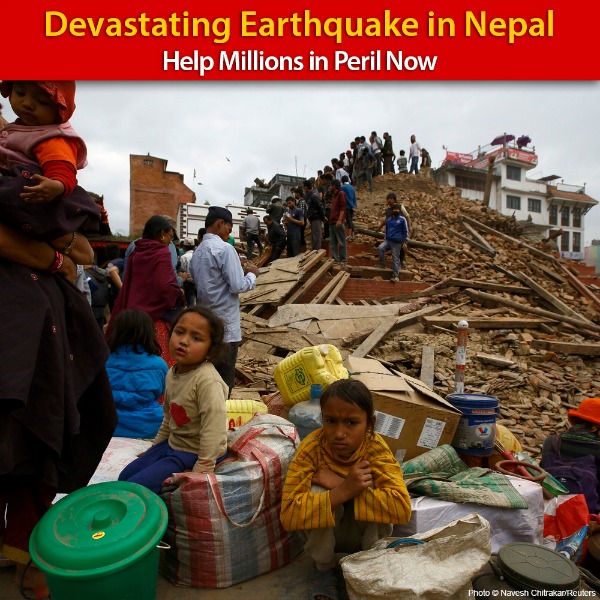 Surrounding areas are also suffering from the massive earthquake, with lives lost in Tibet and India. At least 17 climbers on Mount Everest have also perished from a large avalanche caused by the Nepal earthquake.
GreaterGood has a long history of working with fair trade artisans, small groups, and charities in the areas affected by the Nepal earthquake. We have been able to hear reports from some of our partners that are living in the middle of this disaster, and the situation is obviously very grim. They have explained that thousands of people have been left homeless. As powerful aftershocks continue to rock the region, many of the survivors are now sleeping in cars or out on the open ground near their destroyed homes.
One of our contacts from the area told us, "Yes, me and my family are all right. But my country is in deep tragedy."
The nation is suffering from so much loss and the needs are urgent for survivors of the Nepal earthquake. GreaterGood is working diligently to support first responders as they provide life-saving support for the victims.
We need your help to fund the humanitarian aid that is essential for the people of Nepal. By giving a Gift That Gives More™, 100% of your generous donation will go directly towards providing medical supplies, food, clean water, and sheltering supplies for the survivors.