How Girls' Voices, Adobe Addressed the Pandemic Digital Divide
Girls' Voices supports young women to use media creation as a catalyst for positive change in communities around the world. Girls' Voices provides targeted scholarship funding to support girls who face obstacles to their education.
Guatemalan children face several barriers when it comes to their education. Years of underfunding and disregard has led to an education system that does not fulfill children's learning needs (Child Aid). Maya Traditions Foundation is a non profit organization that offers learning assistance to indigenous youth. The organization claims that 62% of children aged 7-14 not attending school are indigenous, primarily due to extreme poverty. However, education is extremely important to Maya Traditions. With your help, 4 girls from their Youth Education Program who also participated in our 2020 Girls' Voices for Change Contest received Adobe Creative Cloud Licenses/ software packages. One administrator from Maya Foundations also received an Adobe license so they could facilitate teaching workshops with the new technology. The Girls' Voices participants downloaded the Adobe applications onto their personal computers and created high-quality, creative videos for the contest.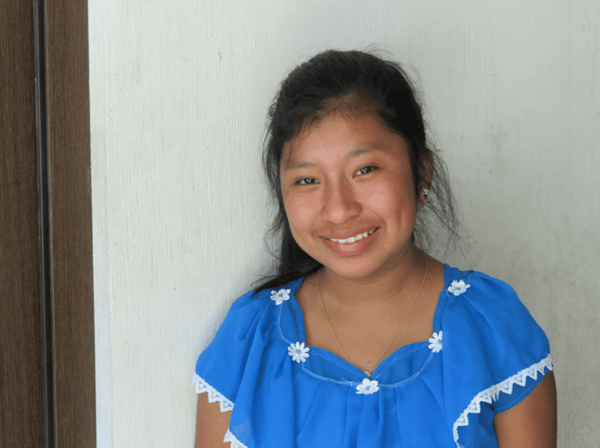 Maria Elena, recipient of the Adobe software packages
Photos © Maya Traditions Foundation
This year, girls had more flexibility and options regarding their video or photo projects. In previous years, the software was only accessible on one computer at the Maya Traditions office, so only one girl could be helped at a time. The software was also only available in English, which proved to be a significant disadvantage as the girls did not speak or read in the language. With the girls' new licenses, the Adobe applications were in Spanish, and the girls created their projects on their own with occasional help from Maya Traditions' executive director and administrator. Because of the Covid-19 pandemic, travel to the Maya Traditions office for help was limited, so the girls developed their videos almost single-handedly. Your contributions have given these young women new technological skills, organizational skills, and confidence in their talents. You are giving indigenous youth a platform to express their voices and creativity!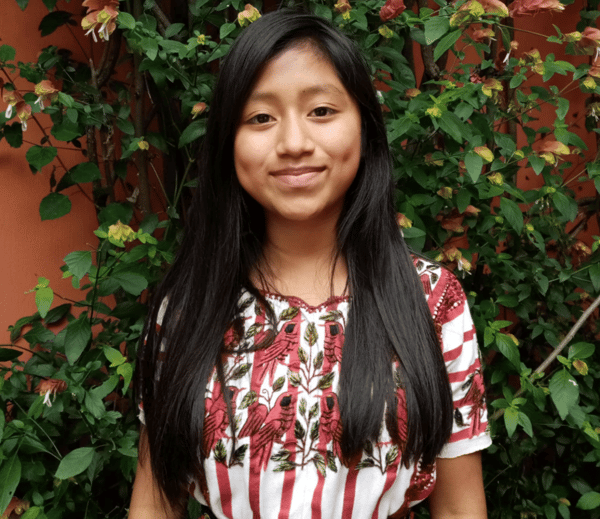 Rosa, recipient of the Adobe software packages
Photos © Maya Traditions Foundation
Maya Traditions truly appreciates the support donors like you have given them. They claim that the grant "is a motivation for these students to keep their hopes and dreams alive so they can truly achieve them". With your continued help, Greater Good Charities and our partnering organizations can fund the education of even more young women. For more information on Maya Traditions' work and how they empower students to be agents of change, watch their video below:
Your donation to Girls' Voices empowers girls around the world!