Their World Through Images: Photography Finalists 2019
This year's Girls' Voices for Change Contest is the largest of its kind, inviting young women all over the world to share their vision of female empowerment.
Each participant receives funds to help them continue attending school and have the opportunity to submit their project into one of our competition's four categories.
One of those categories is Photography. A little different than the other categories, which consist of video, this category invites participants to create a series of photographs depicting their world, what inspires them, and what makes their community unique. The winner of this category's Audience Choice Award will receive an additional $500 scholarship to pursue education or vocational training
This year, 11 Photography finalists compete for your vote.
Gjylshahe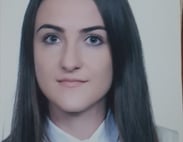 Gjylshahe, 20, is from Kosovo. Her photo series describes her ongoing journey through life and her vision for the future. Her dream is to make a little difference in this indifferent world.
"To be more empowered, girls need to have a quality education, the opportunity to be involved in decision-making processes, to fight patriarchal mentality and to have equal participation in the labor market."
Lilas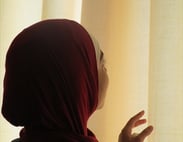 Lilas, 19, lives in Jordan. Her photo series focuses on the variety that exists in her community. She believes the world is full of characters, pictures, and stories waiting to be captured.
"[To be empowered,] a girl needs to trust herself and her abilities."
Jesslyn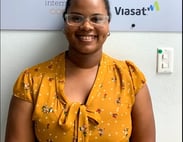 Jesslyn is a 19-year-old from Puerto Rico. She wanted her photographs to capture the natural beauty she experiences every day.
"I think girls should set up a goal to aspire to be a better version of themselves."
Qendresa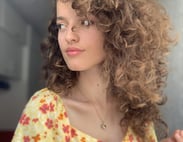 Qendresa, 18, lives in Kosovo. She wanted to capture what motivates her through her photography, like nature, her family, or simply some quiet time to herself.
"Girls need to realize, they can live on their own powers and be independent."
Omolabake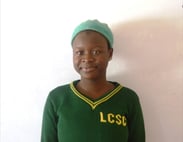 Omolabake is 15, living in Nigeria. Her photographs depict her hometown, Makoko. A "floating city" Makoko is known for its wood market, but still needs a lot of help to be developed. Omolabake focuses on the people there.
"Girls need to be given equal rights like boys."
Amwaj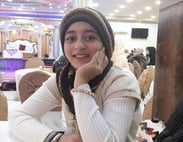 Amwaj is a 17-year-ol from Jordan who loves her life. Her photo series captures the challenges she faces as a refugee. Despite all the obstacles, Amwaj still trusts herself and her abilities.
"I think the girls in my area need to be more confident, they need to have income and chances to talk about themselves and their needs, and to participate in the labor market."
Mixy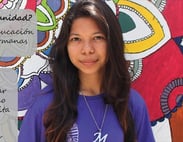 Mixy, 18, is from Honduras. Through her photography she hopes to showcase the balance of joy and sadness in her country. Her photographs capture those who are willing to move forward with what little they have.
"[A girl should] be determined and show the world that girls can also do many things and that we must be valued and respected."
Suboti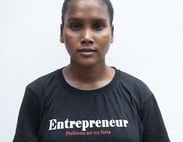 Suboti is an 18-year-old from India. After her mother suddenly went missing one day, the entire family responsibility fell on Suboti. Her photo series captures all she must do and the obstacles she faces daily.
"Girls need confidence and determination to be empowered."
Rhauany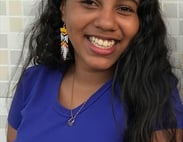 Rhauany, 13, is from Brazil. Her images capture the traditions of her family who are from an indigenous tribe in Bahia. She is very proud of her heritage and wants to share that with the world.
"Empowered girls are a positive impact for generations."
Maria Luiza
Maria Luiza, 16, is a Brazilian girl. Her pictures capture the diversity of her community while highlighting that they all deserve the same rights.
"Because the girls can change the world to a better place with fewer inequities."
Marah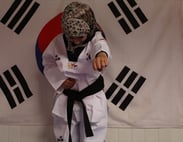 Through her pictures, Marah, 19, from Jordan, showcases the perseverance of a girl in a patriarchal society. Marah believes that women can do it all and she aspires to prove it.
"The girl to become strong she needs determination and determination."