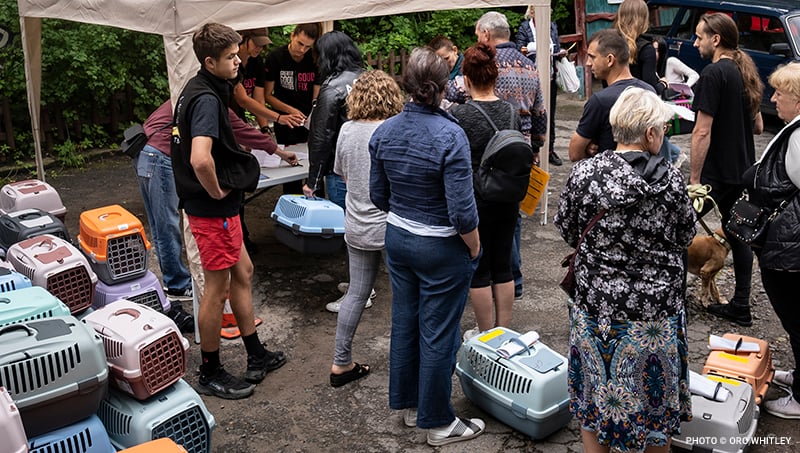 The war in Ukraine, as with any region in turmoil, creates crisis in ways that many people may not even realize. One such impact is the increase of pet overpopulation, when vet care is less available, and stray populations grow unchecked.

Our team in Ukraine is continually assessing need, finding ways that can make a big difference for the people and animals of the region. Our Good Fix team recently returned from Ukraine, where they completed a 5-day clinic that safely sterilized, vaccinated, and provided flea/tick treatment to more than 650 cats and dogs.

Hundreds of people lined up, some traveling many miles, for the clinic, grateful for the opportunity to have veterinary care for their pets.
Providing this type of service in Ukraine provides access to much needed veterinary care, gives pet parents peace of mind, and will help prevent unwanted litters in a region that has seen an increase in pet population since the war began.
| | |
| --- | --- |
| Photo © Oro Whitley | Photo © Oro Whitley |
Our ground partners Домівка Врятованих Тварин | Home of Rescued Animals was incredible in facilitating our efforts there and we could not have accomplished this without our generous sponsors, Mars Petcare and The Mug-Z-Moo Fund.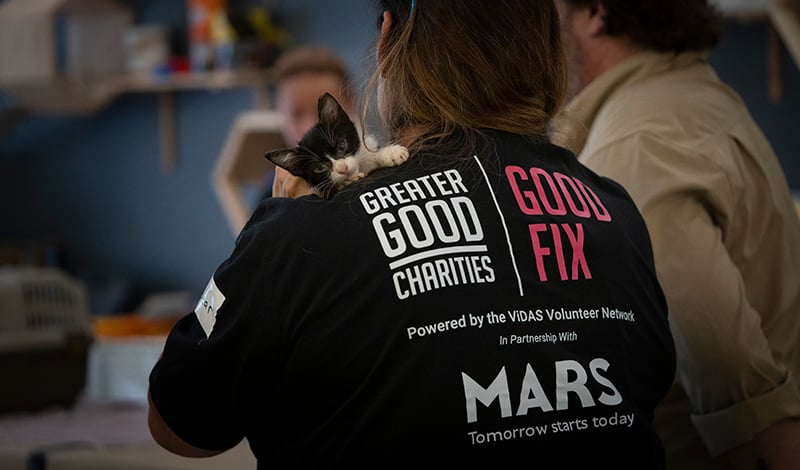 Photo © Oro Whitley
The need in Ukraine remains. Our team continues to determine ways to assist people and pets in the region. Follow our efforts here.