Milestone UNLOCKED: 1,000 Hearts Saved & Counting
We are thrilled to share an incredible milestone in our Good Flights program! Meet Frenchie, our 1,000th dog to take part in our life-changing Save a Heart initiative. Through this initiative, we transport asymptomatic, heartworm positive dogs to safety, providing them with the care and medicine they need for a second chance at a healthy, happy life.
HEaRtWORM Does Not Have to Be a Death Sentence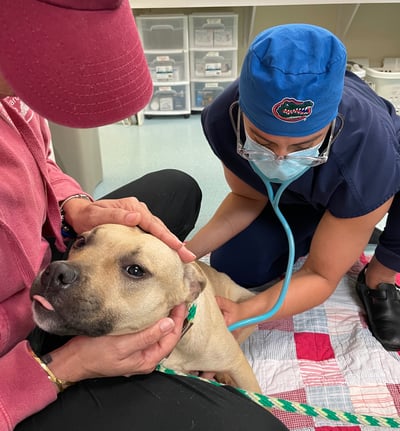 When a dog has heartworm, it can lead to grave consequences if it is not treated early enough. The primary culprits of heartworm transmission are mosquitos. So when a dog gets bitten by these pesky bugs, it can lead to blockages, heart failure, and organ damage. Additionally, the disease can cause physical discomforts such as fatigue, coughing, and respiratory issues.
Frenchie's story is one worth celebrating. Living in Louisiana where the mosquito population is quite prominent, Frenchie was at a high risk for contracting heartworm disease. On top of that, she spent most of her life living in a small crate, surrounded by many other dogs, and rarely ever gone to visit the vet. But everything changed for Frenchie when our team learned about her story and came to her rescue. Through our Save a Heart initiative, she was flown from Louisiana to Florida, where she received life-saving treatment. Despite her less-than-ideal living conditions and her heartworm positive diagnosis, she still welcomed our team with kindness and friendship that only a dog knows how.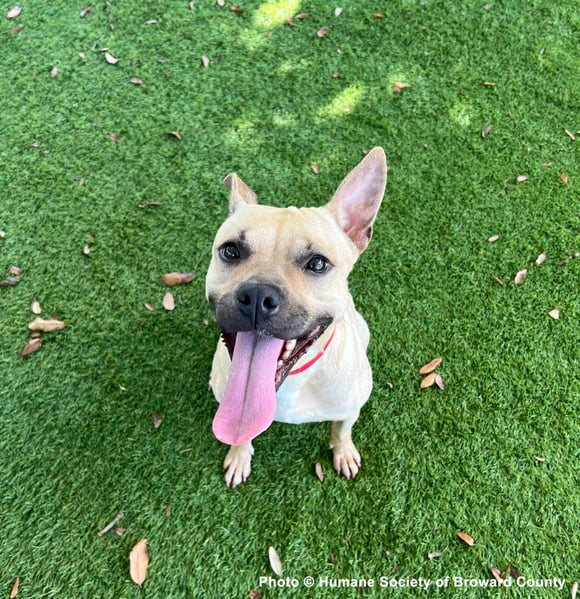 A Thousand REASONS TO CELEBRATE
With the help of our generous supporters, we are able to fully fund the costs of transportation and medical care for asymptomatic, heartworm positive dogs. Reaching this milestone of 1,000 dogs is a cause for celebration! Every dog saved is a grateful heart to be given a second chance to live. A heart so ready to be loved and return that love unconditionally. We could not have helped Frenchie and the hundreds of other furry friends like her without the support and generosity of our team, donors, and partners! Here's to the next 1,000!

YOU can help fly more pets like Frenchie to safety!
A gift of $20 helps cover the fuel costs of flying a pet 500 miles towards safety.