Building a Brighter Future for Bees—and the Planet
Greater Good Charities is committed to helping save the bee, and other pollinators, which all play a vital role in our ecosystem. Although small, these mighty insects are responsible for pollinating approximately 75% of fruits, nuts, and vegetables grown in the United States. They also pollinate an estimated 80% of the world's flowers.
This impact isn't just agricultural, it's also economical. Farms, apiaries, and other organizations count on bees to keep their businesses alive and thriving. Every season, pollination from bees deliver billions of U.S. dollars in economic value. Despite playing such an important role here in the United States and around the world, the bees need our help, as natural disasters are increasingly destroying their habitats.
The Florida Panhandle is one such area in desperate need of assistance. In 2018, the region was hit hard by Hurricane Michael, the first Category 5 hurricane to strike the contiguous United States since 1992. The Panhandle continues to feel the effects of this powerful and destructive disaster, and many of the pollen-producing flowers have died as a result. Local beekeepers have since done all they can to save bee colonies by planting flowers and trees at their own expense. Despite these efforts, the bee population has yet to recover.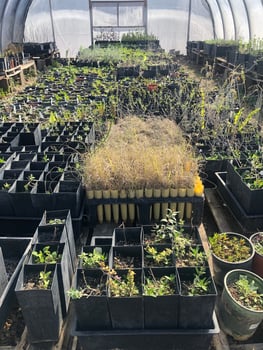 Another natural disaster also caused devastating effects for Southern Arizona in the summer of 2020. Raging wildfires swept across the Santa Catalina mountains and left unimaginable damage in their wake. The Bighorn Fire burned 119,987 acres in 48 days. Pine forests, in a worst-case scenario, can take centuries to fully recover.
While the Bighorn Fire site won't be ready for restoration for quite some time, Greater Good Charities and Borderlands Restoration Network have recently been working together to restore nearby habitats. The efforts put forth to plant wildflowers in the Southern Arizona region will support bees and other wildlife, such as butterflies and birds, that rely on nectar from flowers for food.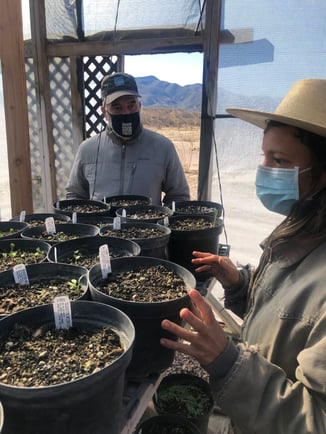 How can you help? "BEE" the change and donate today! Your contribution will help Project Peril plant flowers that serve to protect the future of bees, butterflies, birds, and other natural wildlife.