Family Comes First for These Tigers
Since their arrival in South Africa, the tigers you helped rescue have been proving just how loving animals are. This sweet story comes from our partners at Animal Defenders International.
"When the time came to reunite the six new tiger residents, something amazing happened: Stripes gathered food and took it to his father and brother."
"Last week, six tigers were placed in individual ADI-design travel crates and traveled from Guatemala to the ADI Wildlife Sanctuary in South Africa – an epic journey lasting 34 hours, accompanied by their ADI care team who provided snacks and water.
"On arrival, we knew they faced the challenge of stepping out into a new world. Each animal reacts differently. The first three tigers to be released into the main habitat were Itza, Stripes, and Max. A storm then prevented the Bimbi, Lupe, and Sombra, from being released.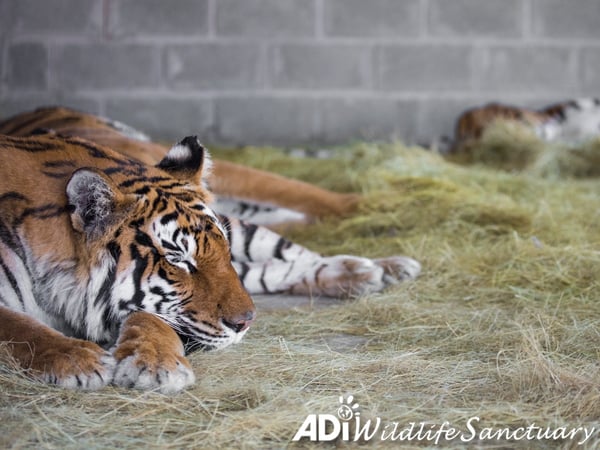 "The next morning the three females were released into the night house attached to the family's feeding camp (all three are on medication for seizures). The plan was to attract the males back into the feeding camp to greet the girls, gradually bringing the family back together. It worked. All of the family knew where each other was, and we could separate them for feeding – this is especially important because of the medication.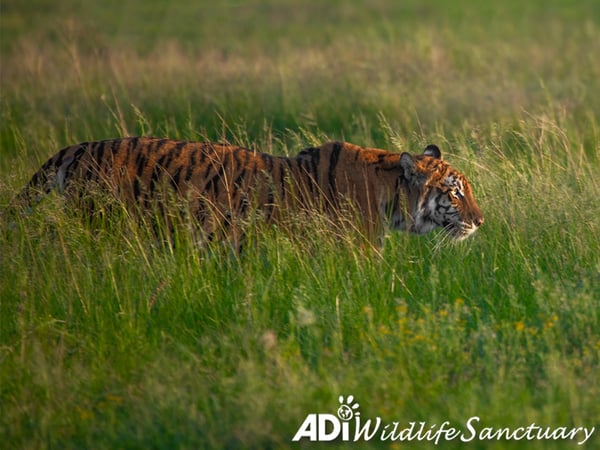 "Everything was calm and seemed to be going to plan. Food was placed for Itza, Max and Stripes just outside the feeding camp and the door opened – once they were outside, food for Sombra, Bimba, and Lupe would be placed in the feeding camp. Stripes cautiously moved forward.
"ADI team members were hiding at a distance, with just one person out of sight nearby, ready to drop the door once the males were outside, allowing the females to be fed in the feeding camp. Slowly, Stripes stepped out, whilst Itza and Max stayed inside with the girls. Stripes ate a little, but, somehow, knew something was afoot. He picked up a piece of meat and carried it into the feeding camp and gave it to Itza and Max, then he repeated the procedure until Itza and Max had their share of food. Thirty minutes later, it was clear the tigers had made their own decision about how and where they would be fed! We recognized we were outwitted, released the tigresses and, once everyone had greeted each other, set about separating them for their feed and medicine. An extraordinary experience and certainly Max, Stripes, and Itza got the better of us.
"All of the new lions and tigers have been learning their routine which helps ensure they all eat properly and those requiring medicine are treated."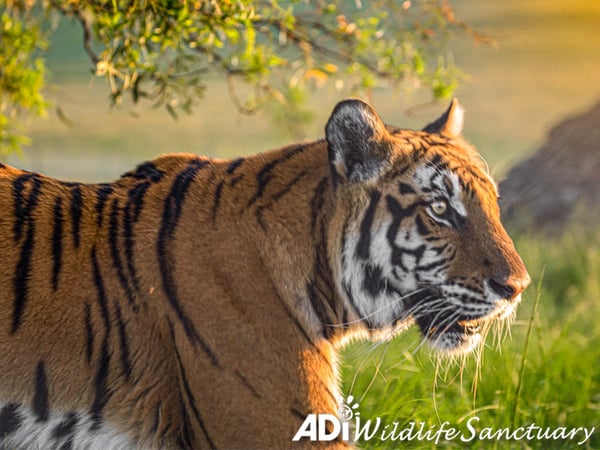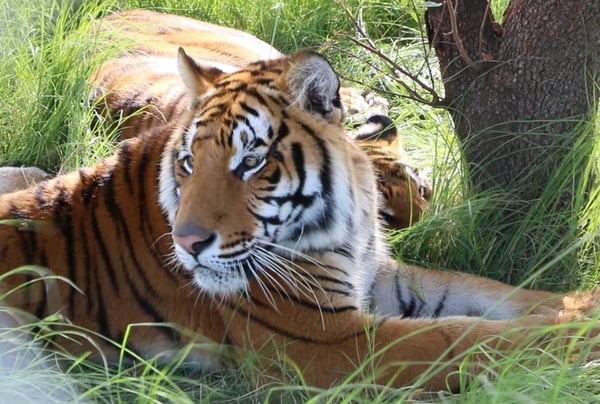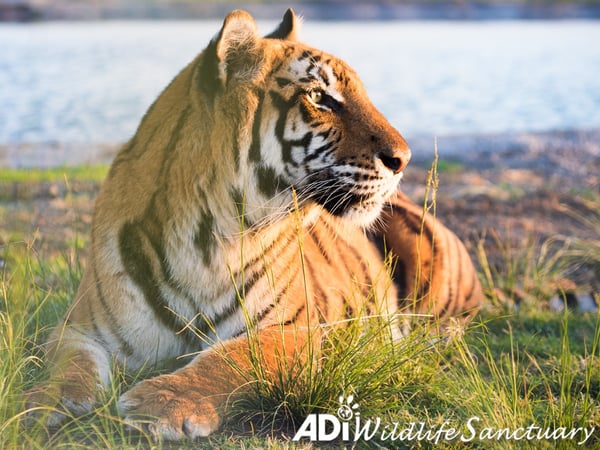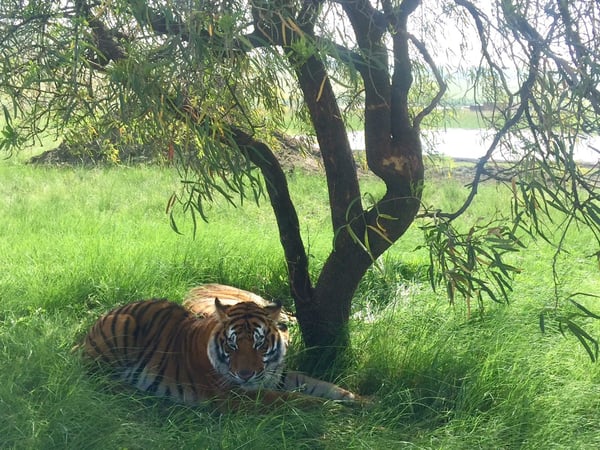 Thanks to your support, we're able to follow up with these animals and ensure they're enjoying their new home.