Fighting Famine in Uganda with the Potato Vine
Despite Uganda producing more food than it consumes, Ugandans' access to nutritious food is significantly limited due to poverty and a rapidly-growing population. In fact, nearly half of all Ugandans consume fewer calories than they need every day with one in three schoolchildren having no food to eat during the school day.
With your help, Greater Good Charities was able to partner with the Reach Out Nkokonjeru Parish HIV/AIDS Initiative (RONHAI) to help farmers in Uganda plant sweet potato vines.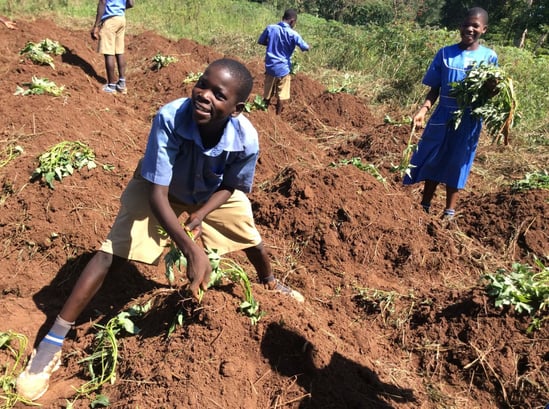 This program aims to contribute to the reduction in micronutrient malnutrition and improve dietary intake of vitamin A. In addition, it will help Ugandan farmers who lack farming skills, handling techniques, and basic nutritional knowledge. In total, RONHAI delivered 140 bags of orange sweet potatoes to 140 farmers in the area.
"Our partnership with Greater Good [Charities] is very instrumental in improving [citizens'] nutritional practices and contributing to improved food security and incomes among the people in the Buikwe District," said Anthony Kizito of RONHAI.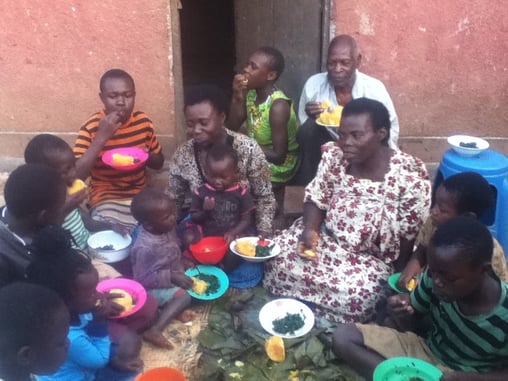 Inadequate diets are a root cause of persisting nutritional problems that undermine the health, growth, and development of Ugandan children. Thanks to your donations, RONHAI was able to reach close to 980 children under 18 years years of age with this project, including Harriet and Joseph's family. With your help, the entire family was able to receive two guaranteed, nutritious meals a day.
Your generous donations enable us to make a difference for the most vulnerable. Thank you!