Fourth Annual National Feed a Rescue Pet Week a Huge Success!
Thanks to YOU, our fourth annual National Feed a Rescue Pet Week hit our goal (and then some) to send 2.4 million meals and 150,000 pounds of critical supplies such as bowls, leashes, crates, and more to shelters and rescue organizations affected by the coronavirus pandemic.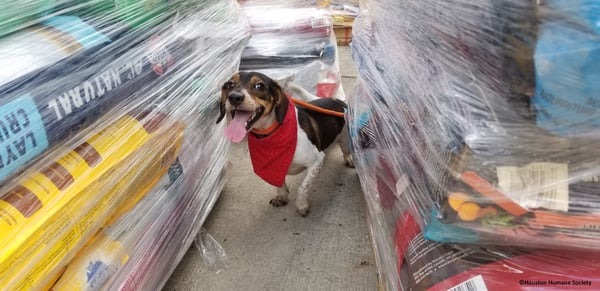 The number of animals who will benefit from your efforts is staggering—animals like Birdie.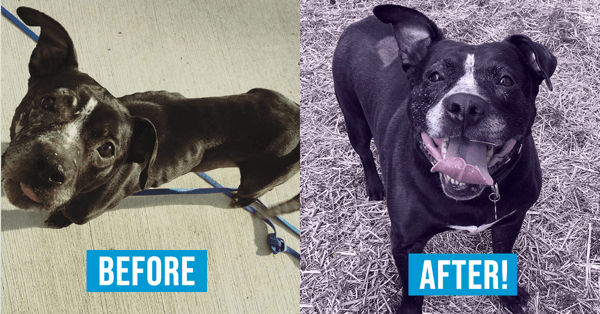 Birdie's humans forced her to live outside and breed puppies. Animal control picked her up after they learned she was emaciated and tied to a tree, watching her babies sold at just 1 week old. At the time of rescue, Birdie weighed 36 pounds. She was in bad, bad shape.

Thanks to YOUR donations to pay for food, Birdie is now a healthy 67 pounds and in a loving forever home! The rescue was also able to shift funding allocated for food to treat her various medical issues, including heartworm, bite trauma, and infection.

Birdie is now full of love and always smiling, just like all the rescue pets that will benefit from your donations.
Thank you so much for making our fourth annual National Feed a Rescue Pet Week a success. We cannot wait to see what we will accomplish together next year!