Greater Good Charities' Busy Feeding Bees
Over a year ago, Hurricane Michael destroyed three million acres of forests in the Florida Panhandle. Unfortunately, for the bee population, this meant that any surviving vegetation in the region was left unable to produce blooms or nectar through that following winter and spring, leaving them in danger of starvation. Since the hurricane, Greater Good Charities as been involved in recovery efforts on the ground.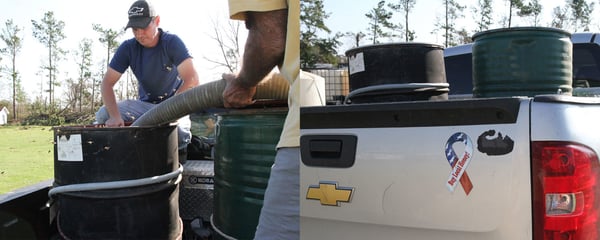 Thanks to your donations, we've fed more than 50,000 bees and counting. Our team sent four tanker trucks filled with sugar syrup as well as 38,000 pounds of bee pollen to save queen bees in the devastated areas of Florida. The food was set up in open container situations to feed as many colonies as possible. Florida State Beekeepers Association organized much of the efforts and also utilized their presence with private beekeepers to supply them with the needed food to keep their colonies alive.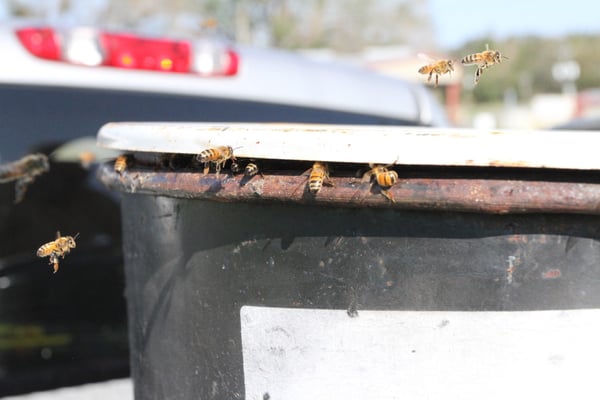 This mission is very important because bees are an essential part of our lives. In fact, according to the USDA Natural Resource Conservation Service, "One out of every three bites of food in the United States depends on honey bees and other pollinators. Honey bees pollinate $15 billion worth of crops each year, including more than 130 fruits and vegetables."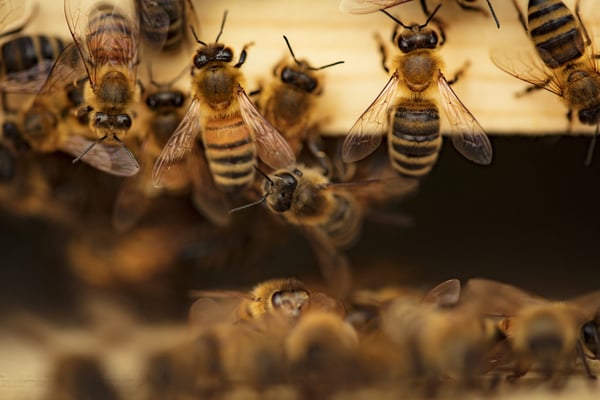 But the work isn't done yet. You can still help us revive the bee population. Just $8.00 can feed a hive of bees for a month.