How You're Sending Joy to Troops Overseas
Imagine being deployed at sea for months on end; thousands of miles away from everything familiar. You receive the occasional letter from a family member, but then again, those are occasional. Now imagine receiving a care package and seeing everyone else on your ship receive a package too.


Thanks to donors like you and Operation Support Our Troops (OSOT), the Send Comfort to Our Troops project can continue bringing sailors and other active-duty military members joy. As a result of the grant given to Operation Support Our Troops by Greater Good Charities, 400 boxes have been shipped to active-duty military members deployed in harm's way.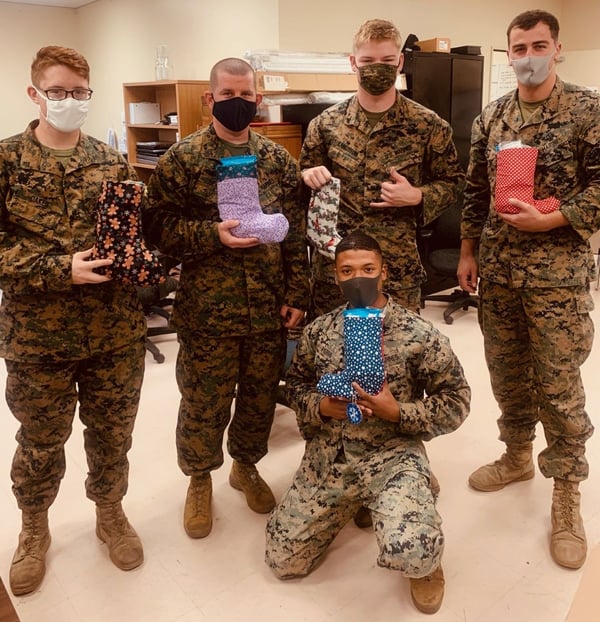 Naval service members receiving holiday packages

Photo © Operation Support Our Troops
Operation Support Our Troops is a volunteer-based non-profit organization in Naperville, Illinois that prides itself in supporting the well-being of American forces. Despite Covid restrictions and the lack of volunteers in 2020, over 2,020 boxes were shipped to deployed military members. In 2021, 700 boxes have already been shipped. Essential items are not readily available in some deployment locations. For some service members, this is the only package they receive. Receiving comfort packages full of essential items, cards, and letters of encouragement while on deployment boosts their mood immediately during stressful times. Although each box is addressed to an individual service member, they are intended to be shared with over 10 other members.
Below is a letter from an active-duty service member thanking OSOT donors and volunteers for sending care packages to troops located at Bagram Airfield, Afghanistan.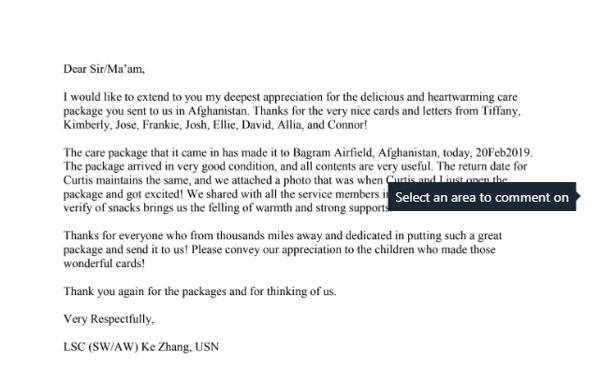 As you can see, care packages can significantly help to boost morale and mental and emotional well-being during trying times. That's why we created our Good Packs program which provides essential supplies to those experiencing homelessness across the country today. This helps keep people and their pets together during the deepest moments of crisis and ensures the emotional support of the human-animal bond can continue.
Your donation to Good Packs sends a kit of self-support basic survival supplies to those experiencing homelessness and their pets.