Josie is a gentle 2-year-old mama who ended up at Cooper's Chance Animal Rescue in Arizona.
Cooper's was able to rescue Josie and her four puppies after someone found them in a vacant lot off a dirt road in Navajo County, Arizona. Abandoned and without rescue, they would be euthanized at a shelter. Not knowing their condition, and precise location, the team at Cooper's Chance Animal Rescue found them after a six-hour search. Josie was inside a makeshift kennel with no food or water, with four starving puppies and no way out.
The team cut the chain, set her free, and took the family of five to the nearest emergency vet for immediate care.
All puppies tested positive for giardia, Demodex mange and were covered in fleas and ticks. In addition, Josie tested positive for heartworm. Their journey to health would not be an easy one, but thanks to a grant from Greater Good Charities, all pups would receive the treatments they needed.
The mama and puppies thrived in their foster homes and today, all have found their forever homes.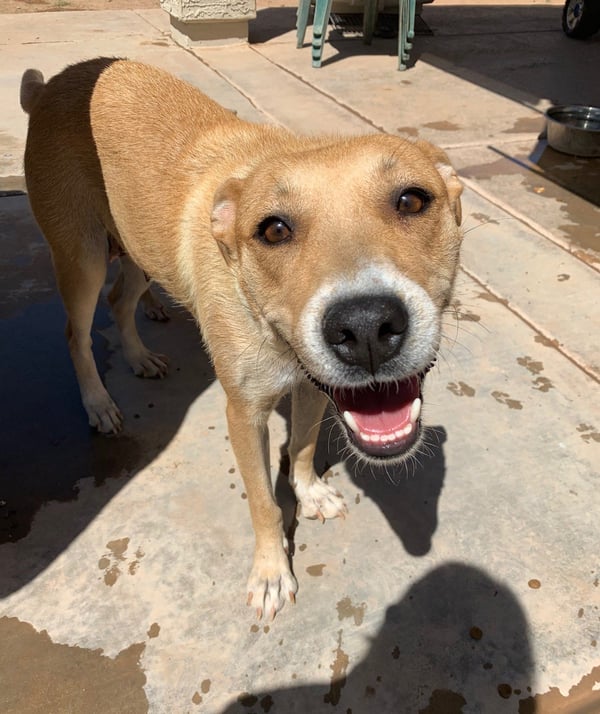 We couldn't have done this without you! Your support helps us fund shelters and rescues all over the country that save lives like Josie's.