Tucson Cats Get More Than 8,000 Meals
Thanks to your Shelter Bowl V donations and Purina, Greater Good Charities Rescue Bank delivered 8,800 cat meals to shelters and rescues across Southern Arizona.
Our team stopped by Cody's Friends in Tucson, AZ to check out the distribution.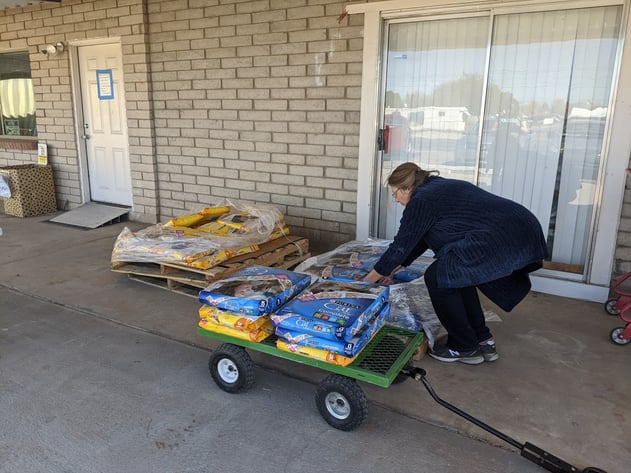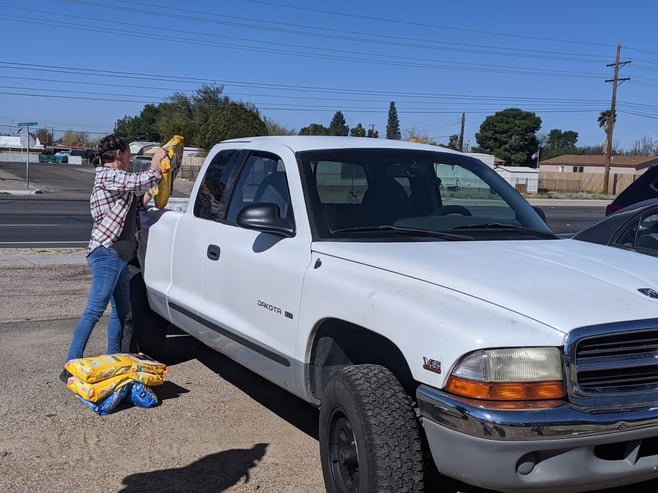 Food is not only one of the most vital needs for animal shelters and rescues, but also their largest expense. As a result, they rely on donated pet food to fund other life-saving programs for the animals.
Unfortunately, cat food is hard to come by for a lot of rescues, like Saving Animals From Euthanasia (SAFE).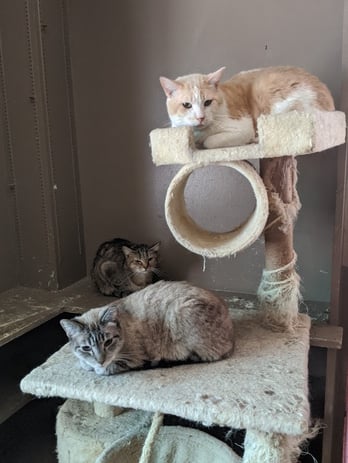 "We really depend on the [cat food] donations … [With the money saved] we can provide dental and medical care, cat trees and other things to enrich their lives," Howell, said.
Howell says food donations keep the facility running and able to accommodate as many pets as possible for as long as possible. Cats at SAFE reside there until they find the right home and often that can be YEARS.
"We had a kitten that was returned because it had a broken hip joint. With the money we were able to save [from food donations], we were able to get that cat the difficult surgery, but we got it done," SAFE Director, Jacque Howell, said.
Luckily, this kitty was able to heal properly at SAFE and has since found his new home.
[Read More: Early Presents Surprise Tucson Shelter Pets]
GreaterGood.org's Rescue Bank ensures that animals waiting for their forever homes always have a full belly and a healthy life.
This year's Shelter Bowl V's donation will provide more than two million meals for shelter pets across the U.S. Stay tuned to see where we go next!