Phoenix Residents Receive Good Packs
Over 550,000 Americans are homeless on any given night, many of whom rely on their pets for safety and comfort. Unfortunately, many homeless shelters in the area don't accept animals and too often, a vet must choose between a warm bed and their best friend. Thanks to your support, Greater Good Charities is working to alleviate the issue.
In 2018 alone, Maricopa County estimated over 9,800 people experiencing homelessness on any given night, many with pets. In an effort to continue delivering Greater Good Charities' Good Packs for homeless citizens and their pets across the country, we stopped by UMOM New Day Centers in Phoenix, Ariz.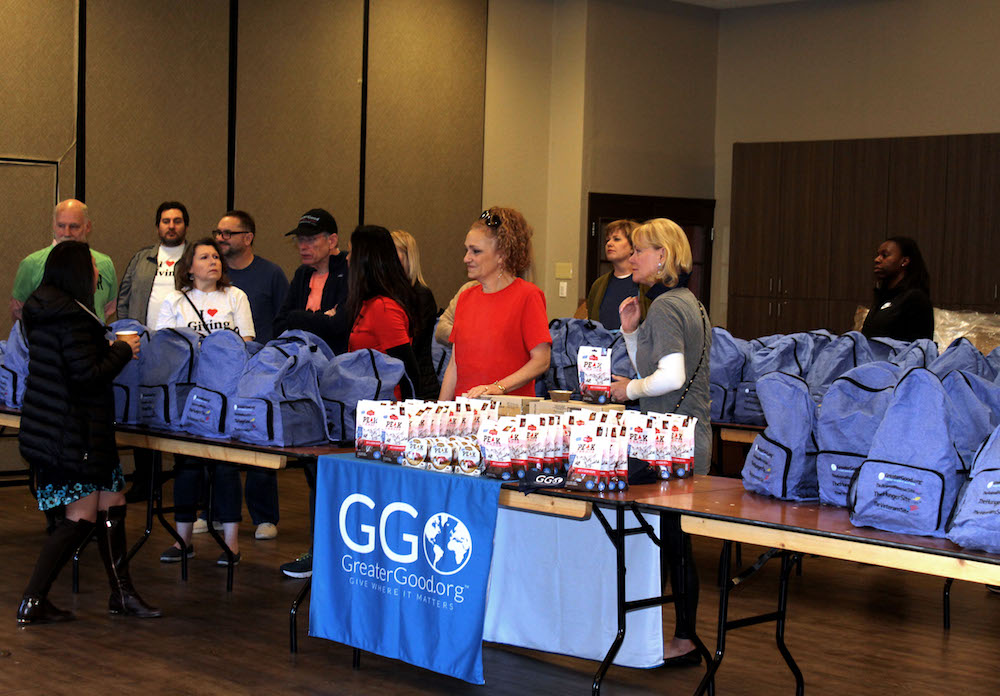 Based in the heart of Phoenix, UMOM provides 145 units of shelter and support services for families (including families of military veterans), 130 beds for single women without children, 54 beds for youth ages 16-21, and 10 beds for youth ages 12-17. Many of these families, women and youth are escaping situations of violence and abuse in their homes.
[Related: Backpacks Help Tucson Veterans In Need]
UMOM also provides 416 units of affordable housing to low-income families across the valley with 162 more coming in 2020. Residents receive job training and employment resources on the campus, and children have access to safe care centers that provide positive development support.
The Good Packs provided a warm and friendly "hand-up" to residents at UMOM, giving them some relief during their difficult transition.
Thanks to your donations, the Greater Good Charities team delivered 300 backpacks which included basic supplies like hygiene products, a reusable water bottle, a collapsible bowl to provide a clean place for the pet to eat or drink, a slip lead leash, pet treats, and a toy.