Rebuilding a Humane Society in the Bahamas After Hurricane Dorian
Rescue Rebuild was back at the Humane Society of Grand Bahama (HSGB) with the help of a generous $225,000 grant from PetSmart Charities.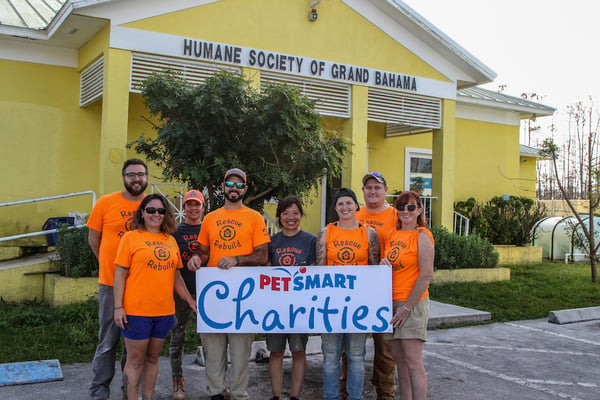 This time around, 11 volunteers worked to finalize repairs and new additions to the premises.
Repairing the Facilities
After clearing the fence line by 25 ft. and cleaning up debris, the team fully repaired the fence and set up sun sails, creating a comfortable outdoor space for the pets.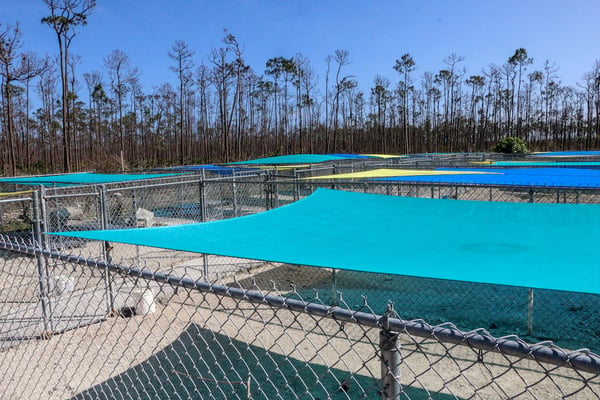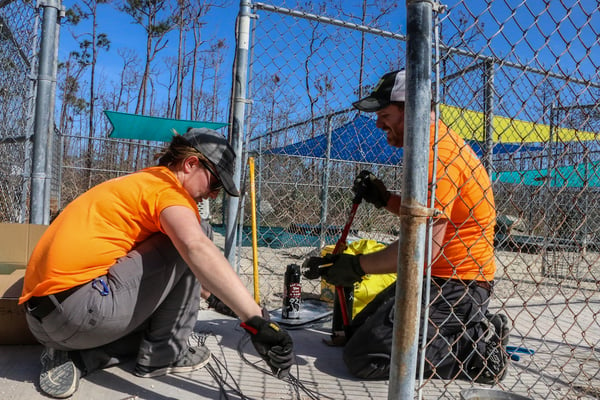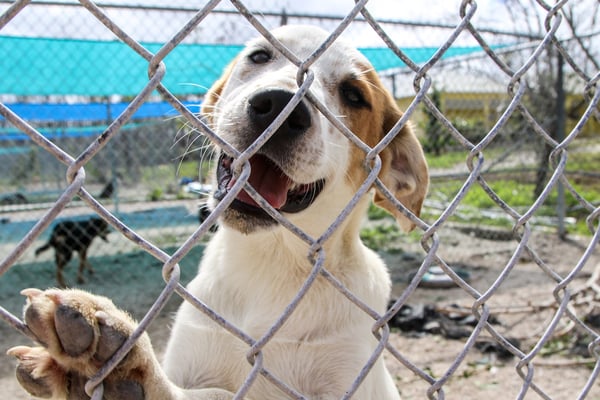 Next, volunteers tore down and replaced the moldy drywall and repaired the remaining structures damaged by water, including 62 windows and 16 doors. Due to floodwaters, most plumbing and electric systems were corroded and had to be replaced. The team then replaced the water heater and well pump and replaced all of the office furniture.
Creating Comfort for the Animals
The shelter pups received upgraded stainless steel water buckets that clip to the fence, raised beds, and a raised platform they can use to stay out of future floodwaters.
Before the Rescue Rebuild team came along, the shelter pigs would have to go inside dog kennels for the night. Today, they have a pig palace where they can stay overnight!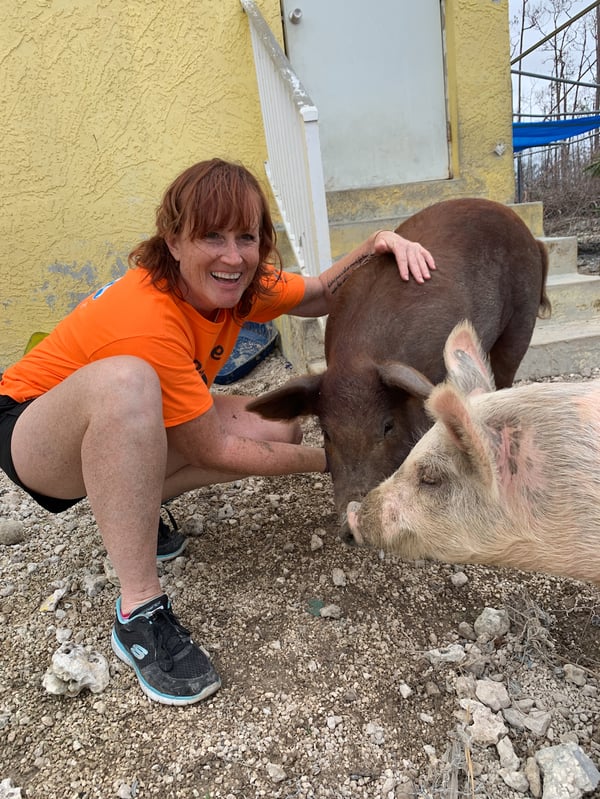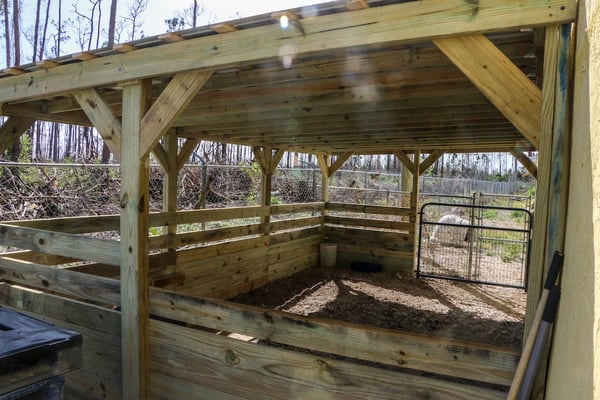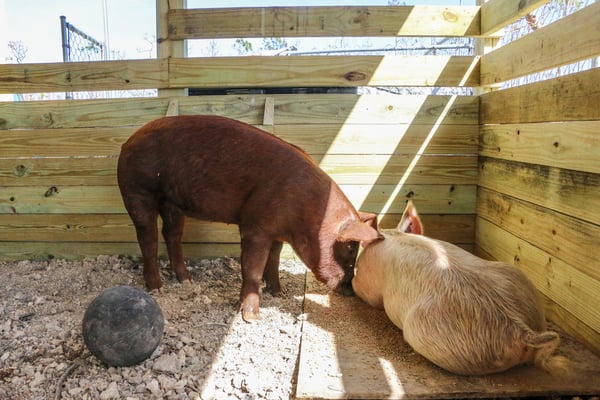 Biscuit's Second Chance at Life
In addition to all the renovations and repairs, one lucky pup got a second chance at life.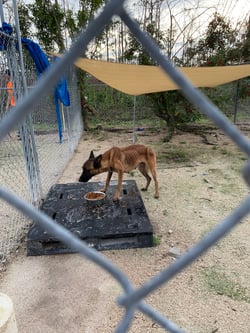 During the build, one of our volunteers, Sue, noticed a completely emaciated Malinois dog, Biscuit, constantly whimpering and pacing. Smitten and curious, Sue asked the shelter's director about Biscuit, and if there was a possibility she could go on the next Wings of Rescue flight to a safer and more stable home.
Unfortunately, the vet said he didn't think she would even make it to flight day, let alone the actual transport. Her heartworm had progressed too far to travel on a plane. Sue didn't want Biscuit to pass away without a family, so she adopted her right away!
The original flight ended up rescheduled, and Sue took the opportunity to find a local foster home for Biscuit to heal. She paid for heartworm treatment, food, and medical care. In two weeks, Biscuit was looking much healthier and had gained a whole seven pounds! She was finally healthy enough for transport.
Sue picked up Biscuit in Fort Lauderdale and drove all the way home to Michigan, where Biscuit will soon go to a foster-based Malinois rescue.
Sue knew there was something special about Biscuit. She knew Biscuit had a bigger mission in life. And now, thanks to our donors, partners, and volunteers, Biscuit will live a long and happy life!