Supporting Grieving Spouses of Fallen Heroes
Each year, millions of brave men and women serve in the United States military, selflessly sacrificing to protect our country's freedom. Sadly, as conflict continues, there are soldiers who lose their lives in the line of active duty. So, what happens to the family they left behind?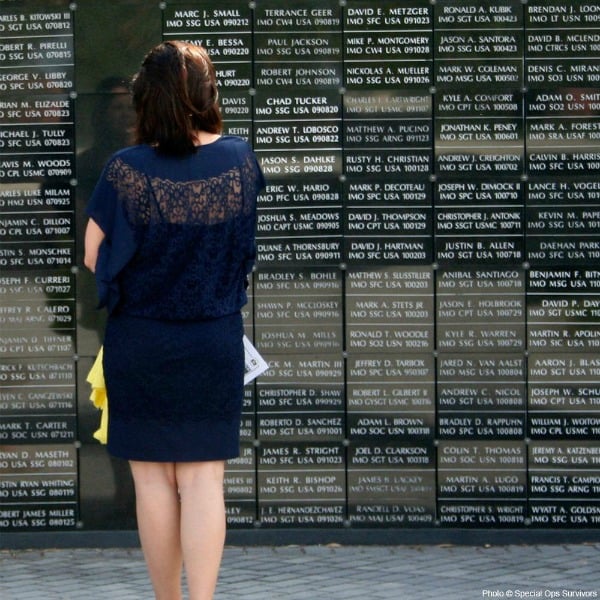 For any family, the tragedy of losing a loved one makes their world feel shattered. When their loved one was an active military service member who died in the line of duty, the trauma compounds with the additional challenges they face during their grief. For example, surviving spouses of the fallen soldiers may be unable to obtain the complete details of their loved one's death due the classified nature of their work. The unexplained loss can make it difficult to face the reality of what has happened.
As if this wasn't hard enough to deal with, surviving spouses of the active military service member will suddenly find themselves needing to make important and immediate decisions for themselves and their family. It can be incredibly overwhelming amidst their grief. The emotional rollercoaster that follows such a tragic loss can leave the surviving spouse feeling exhausted and unsure of who to turn to for support.
That is why Special Ops Survivors exists. Beginning from a small fundraiser for the wife and child of a fallen Navy SEAL in 2002, the non-profit has grown into the only organization dedicated to serving surviving spouses of active duty Army, Navy, Air Force, and Marine Special Operations personnel who have died in combat or training.
Through a range of services, including individual emotional support, educational and career advancement grants, childcare support, and emergency financial aid grants, Special Ops Survivors is able to provide personal and customized care to military spouses. While it is impossible to bring back their loved one, the organization works hard to ease spouses and families into a life that honors their fallen soldier.
With your help, Special Ops Survivors can continue to embrace and empower the spouses of deceased military service members. A Gift That Gives More™ will support the group's work for grieving military spouses. It is essential that their efforts carry on as it is crucial in helping the spouses make their way forward into a new life after tragic loss. Click here to learn how you can honor and support spouses of military members who have died in the line of duty.