The Most Important GivingTuesday Yet
This year has been a challenge for many, if not most. The fallout of the COVID-19 pandemic has touched every person across the globe and affected every sector of the economy. Nonprofits are no exception. In fact, The Chronicle of Philanthropy reported this year that an estimated 22,000 nonprofits will close their doors this year as a result of the coronavirus.
That's why this year, GivingTuesday–a global day of giving back established in 2012 to follow Black Friday and Cyber Monday with generosity–was more important than ever. Greater Good Charities focused our efforts on supporting organizations in need that help people, pets, and the planet through our programs and grant offerings, and you made this day a resounding success, as evidenced by the results below:
Pet Food Drive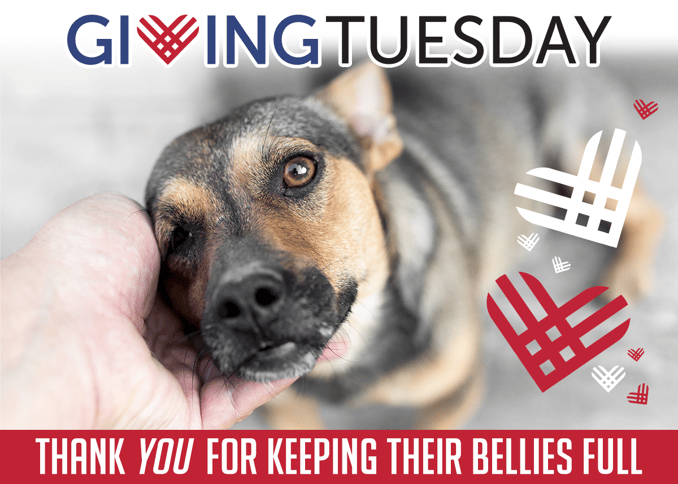 Our Pet Food Drive set a goal of providing 3 million meals to smaller rescues around the country who are saving lives of the most vulnerable pets through our Rescue Bank program. Food is a non-negotiable expense for any rescue, and sending food saves much needed cash in rescues' budgets during a year when that is especially needed. And it's remarkably effective: by working with donated product, every dollar donated to this year's food drive offsets approximately $13 worth of food expense for a rescue.
As always, your generosity exceeded all expectations, making it possible to deliver over 4.5 million meals to pets in need just like Foxy, one of our Paws Across the Pacific passengers. And to top it all off, our friends at Chewy donated an additional $2 million in nutritious food to help even more. Watch our celebration video below!
Comfort for Veterans and Their Pets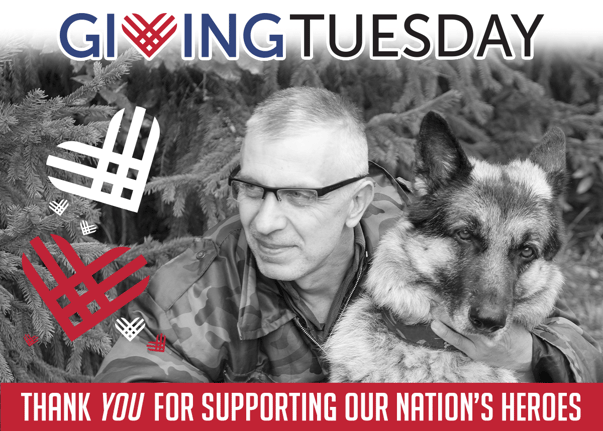 Our veterans served for all of us, and it is a tragedy that there are nearly 40,000 homeless veterans on any given night. Many have comfort or service animals who are also at risk. One way we can help is to provide survival and comfort supplies, and our campaign this year aimed to do just that by providing over 1,500 Good Packs to homeless veterans and their pets.
Again, you rose to the challenge. Thanks to you, we will be distributing 1,898 Good Packs this winter to veterans and their pets who need it most.
Food Drive for People In Need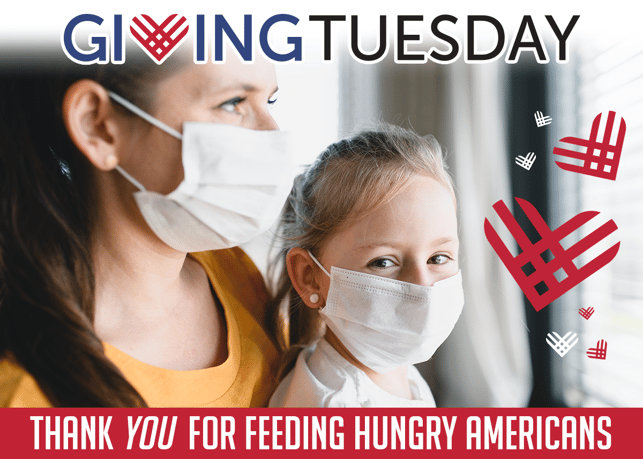 It's estimated that 1 in 4 households in the U.S. will experience food insecurity at some point during the coronavirus pandemic. These are our friends and neighbors, many experiencing food insecurity for the first time. Front line nonprofits working to provide meals to the most vulnerable are experiencing meal shortages and their cash donations are evaporating.
This year, for GivingTuesday, we asked you to help provide support to those front line operations in need, and you showed up by providing over 1,120 meals to hungry families in just one day.
Saving Critical Habitat to Protect Wildlife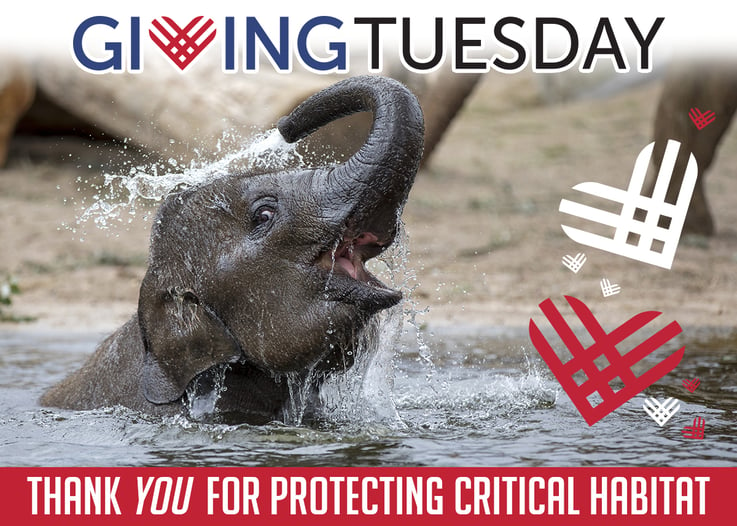 This year, the World Wildlife Fund released a sobering report: the world has lost 68% of its wildlife in the past 50 years alone. The reasons are varied and complex, but one thing is clear: permanently protecting critical habitat in biodiverse areas gives wildlife a fighting chance.
That's why this year we asked for your support doing just that. You responded by protecting 955 acres in a single day. To date, together we have protected over 1.1 million acres of land.
Amplifying The Good, Together
Thanks to you, this critically important GivingTuesday was a success. Still, there is so much to be done. If you are looking for innovative ways to support people, pets, and the planet this holiday season, consider a donation through our Give GOOD Holiday Gift Guide. Each gift comes with the ability to deliver a custom message and ecard to your recipient, delivered immediately or scheduled on the date you prefer.
THANK YOU for helping us to Amplify The Good every day.