Toys for Kids During COVID-19
"It's the best slime I ever had!"

–Lexi L., age 9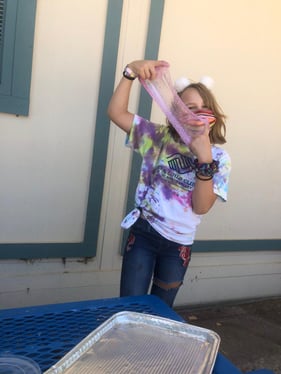 Slime for STEM
The Boys and Girls Club of the North Valley takes pride in offering fun and engaging activities to help youth learn and grow, while also having fun. Often staff make slime with the students, but what these youth don't realize is that they are also participating in a science experiment! They're learning what ingredients are necessary to make slime, learning about ratios, and seeing how chemicals and ingredients react with each other in a fun and engaging activity. The Club's heavily attended STEM program focuses on science, technology, engineering, and math. Students participate in fun activities with STEM ninjas and find out that they really do love these subjects. We love that we get to ignite excitement and passion in students for things that they are learning in school!
When there's Art, it's a Party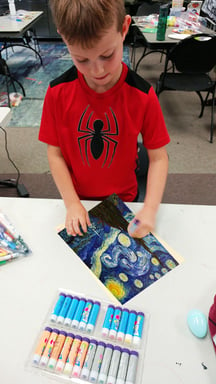 At the Boys and Girls Club, staff believe that fostering creativity and culture helps create an atmosphere where kids thrive. Art supplies are a great expense when it comes to program supplies, so when your donations send a pallet of toys, activities, and art supplies you can believe it's put to good use and helps free up financial space for other needs, like staffing costs. Throughout the year, club members' art creations are used for a variety of things around the clubhouse. Students make signs and art for the clubhouse walls when the club holds special events focusing on something important. At the end of the year, there is always a showcase where youth get to display the artwork of which they are proudest. Parents are invited for a family BBQ, a performance by the BGC Dance Team, and annual end-of-year celebrations.
Thank you for helping youth explore and grow!