Shelter Renovations Make Big Impact for Pets at LA Family Housing
After a long drive across the country, our Rescue Rebuild crew was excited to help an organization in the Los Angeles area that is making a big impact. Homelessness is a big problem in that region and LA Family Housing reports that nearly half of their residents have companion animals. That means that for their shelters to function effectively, they need space for those animals to live and exercise!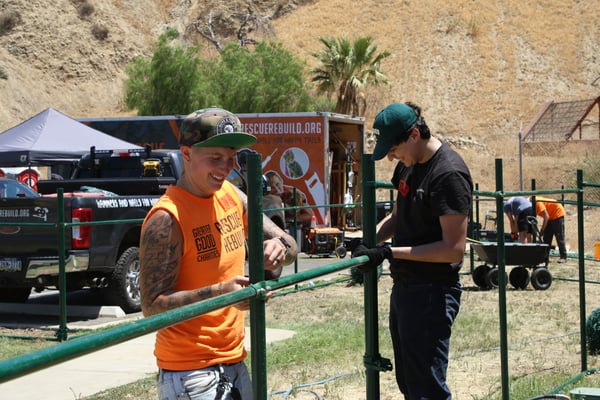 One of the things we love about LA Family Housing is that they let the pets live with the residents, which is huge in maintaining the human-animal bond while the owner is going through a difficult time. In order to keep the peace in the shelter, those animals need to be healthy and get lots of exercise! We wanted to help them by adding a nice big play yard at one of their locations, as well as some indoor kennels at another location so that the owners can have a spacious place for their pet to stay if they need to leave during the day.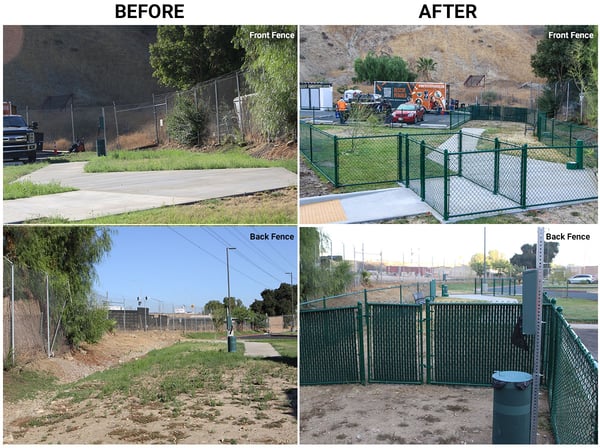 Our team worked with local volunteers to install a brand new fence at their Arroyo location, complete with a dog water fountain and new shade structures (not shown in pictures). This included days of digging holes, setting posts in concrete, and installing fencing. The result is an awesome space for dogs to get off-leash and have a good time!
At the Willows location, we prepped two rooms for new flooring, rolled a brand new epoxy floor, and then moved in some great new kennels! We made sure to leave behind lots of toys, beds, and other enrichment to help lower stress for the animals that will stay there.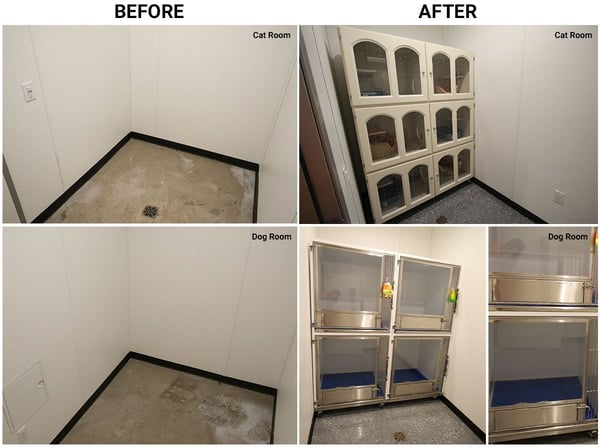 This project will make a huge impact for the animals staying at these locations, and we're excited to help more homeless shelters like this one!