Greater Good Charities: Dealing with Natural Disasters in the Era of COVID
The COVID-19 pandemic has had far-reaching consequences for communities throughout the US. Ongoing challenges include significant hardship for families who have lost jobs and endured profound economic disruption. In addition, COVID has created an unprecedented food security issue in the United States with millions of families who have never needed assistance before seeking food support. This food insecurity also affects millions of family pets. Shelters across the country are struggling to meet the needs of historical requests for assistance from community members for veterinary care and pet food, as many face unprecedented hardships.
As always, Greater Good Charities is committed to our mission to serve people, pets, and the planet.
As the pandemic unfolded, we activated our nationally-recognized Disaster Response programs to help people and pets most in need and keep families together. Rescue Bank* is a GGO Signature Program trusted by federal emergency response partners including The National Animal Rescue and Sheltering Coalition (NARSC), FEMA, APHIS, and the USDA.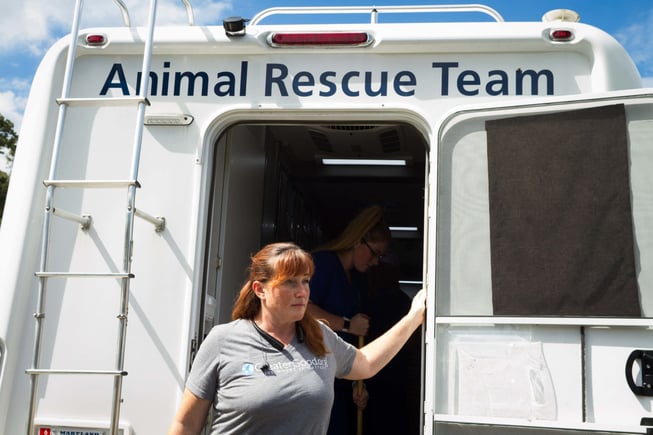 Greater Good Charities' disaster response protocols rely on a hub system for coordinating the delivery of food and essential supplies. Our extensive "hub and spoke" distribution model ensures that donations from partners reach shelters and smaller groups in greatest need across the country. These donated products are reported to individual states so that critical supplies can be requested from state hub partners for areas struggling with food security. In total, 47 states, Puerto Rico and Washington, DC, have hub locations to serve their regions.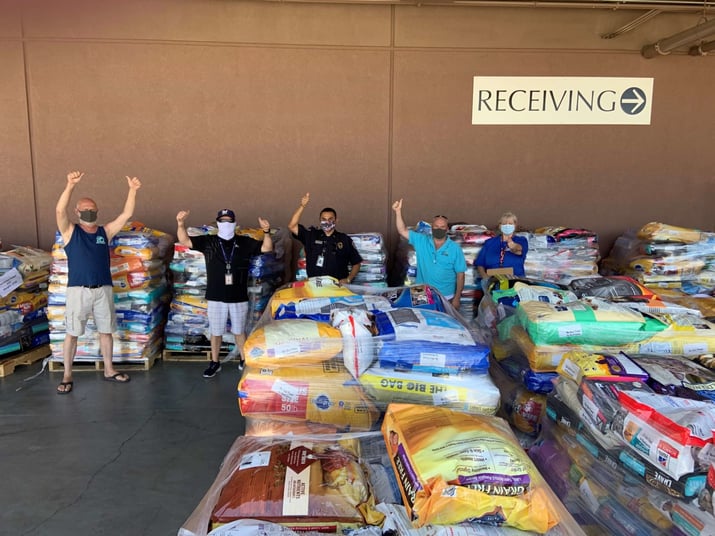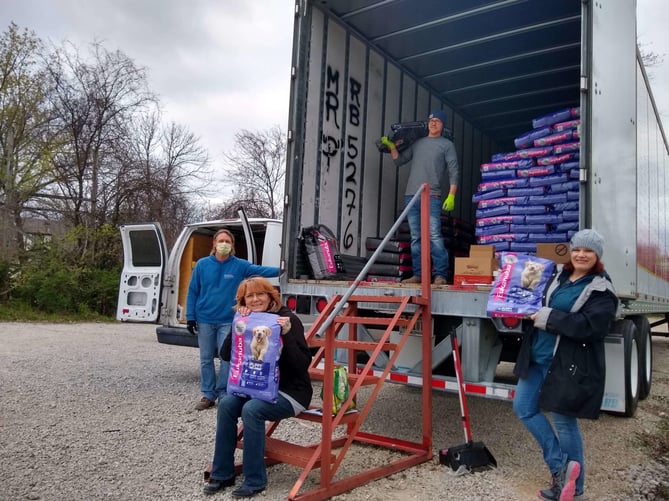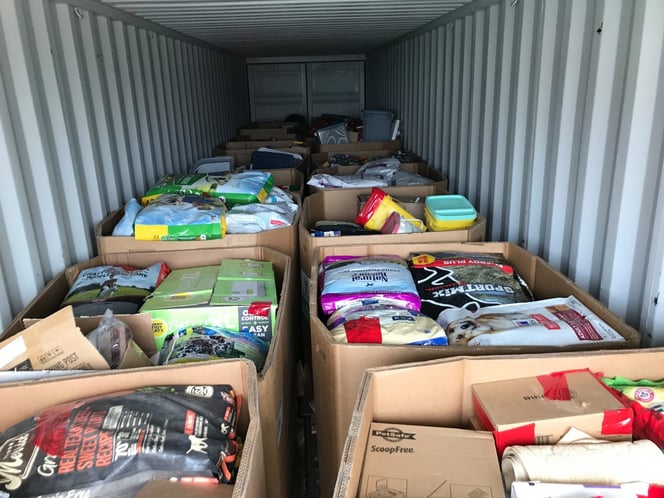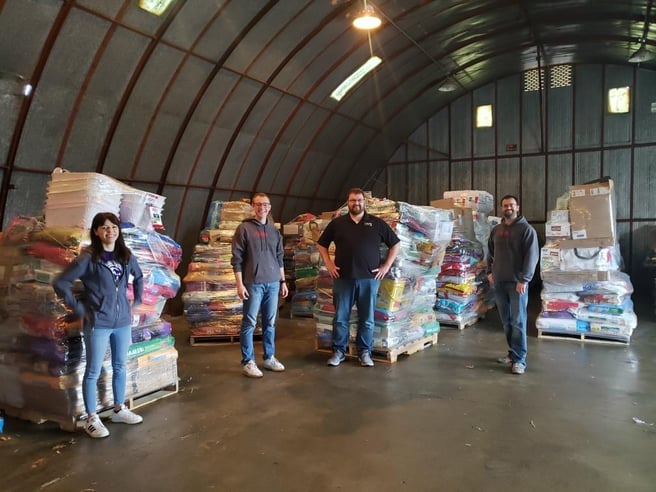 So far, Greater Good Charities has deployed 220 trucks via 125 different groups across the US, providing over $15 million in COVID-19 support, including over $14 million in grants. Those grants include food, critical supplies and cash. Greater Good Charities has spent more than $196,000 on the shipping costs of these truckloads, and relies on cash donations to help cover shipping costs, which rise during disasters, to keep this vital aid flowing.
These extensive efforts could not have been possible without the support of our partners, including the American Logistics Aid Network (ALAN), Boehringer Ingelheim, Chewy, Fresh Step, Halo, Healthy Paws Foundation, Hill's, iHeartDogs, The J.M. Smucker Company, Mars Petcare, Pet Adventures Worldwide, PetSmart Charities®, Phillips Pet Food & Supplies, Purina, RC Pets, Tito's Handmade Vodka, Uber, Vitakraft Sun Seed, Inc., Wag!, Zesty Paws and Greater Good Charities.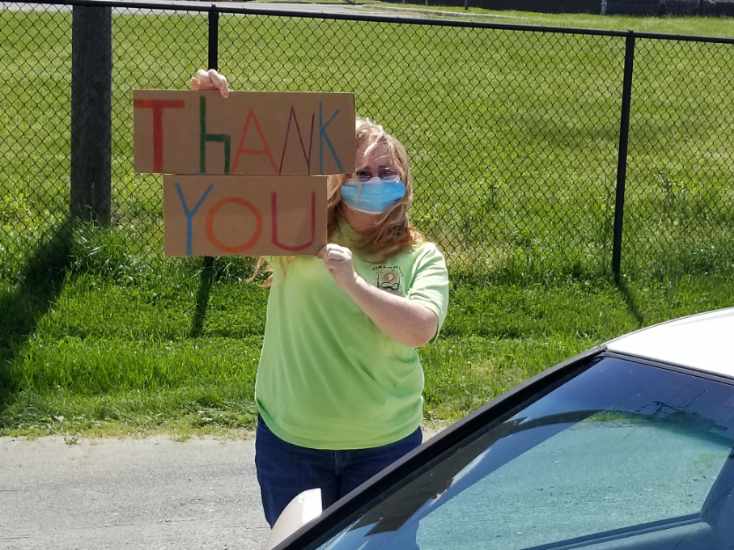 ---
Even as the fallout from COVID endures, natural disasters continue to unfold. In the last month alone, the CZU Lightning Complex fires have burned 85,000 acres in California, and Hurricane Laura caused the deaths of at least 24 people and an estimated $8.7 billion in damage in Louisiana and Texas.
While COVID and its devastating effects were not foreseen, natural disasters such as hurricanes and wildfires may be more predictable in certain areas of the country. That's why Greater Good Charities' Disaster Response team is continually working to place needed items ready to be used for the next disaster, before it happens.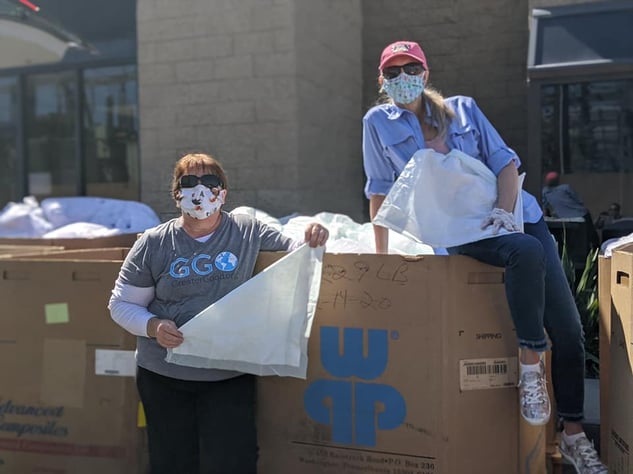 In spring, as part of these preparedness initiatives, our team sent a cache of sheltering supplies to the Central California Animal Disaster Team in preparation for natural disasters this season. These included veterinary supplies for the California Veterinary Medical Foundation for use in temporary shelters, as well as a cash grant that provided them with O2 regulators so they could provide oxygen as needed to fire victims. The Sonoma Community Animal Response Team was awarded funding after the Kincade fire last fall, as well as to provide funding for equipment for future responses. Another cache of supplies was awarded to the Berkeley-East Bay Humane Society to ensure that area is also well resourced. Our disaster team also supplies flea and tick medications to disaster zones ahead of storm impacts, with our partners at Boehringer Ingelheim. These important donations were on hand ahead of fires and storms so they could be utilized immediately for response.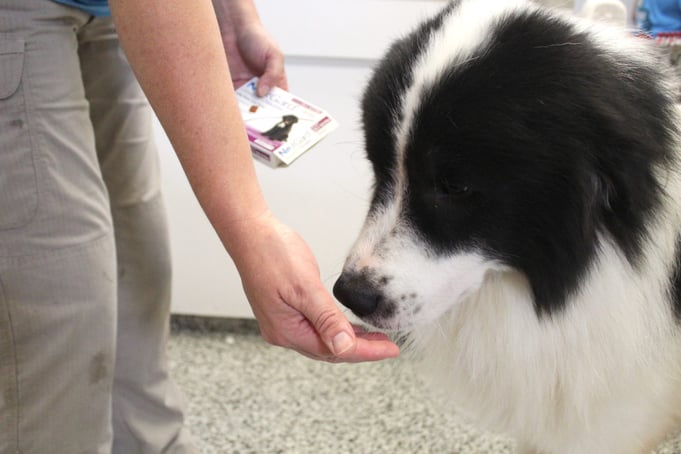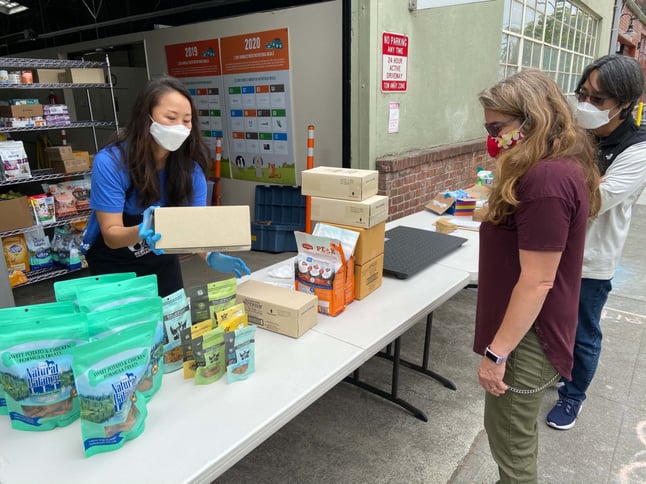 As the CZU Lightning Complex fires broke out this past August (and continue to burn into September), those supplies were rolled out to be utilized to protect pets. In addition, thanks to Purina's generous support, we awarded cash grants to support partners directly dealing with the consequences of the wildfires, including the San Diego Humane Society and the Santa Cruz County Animal Shelter, who took in cats, dogs, chickens, goats, and even snakes!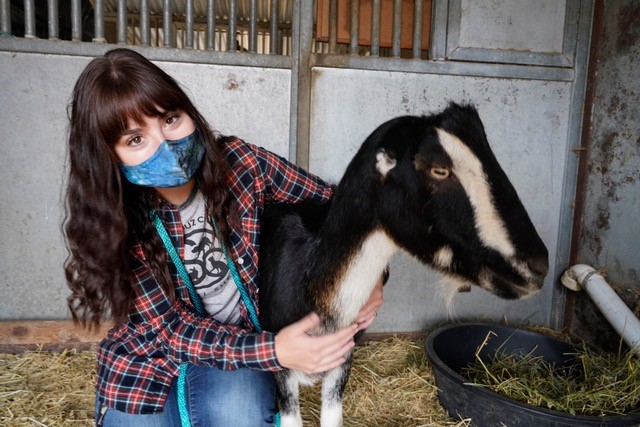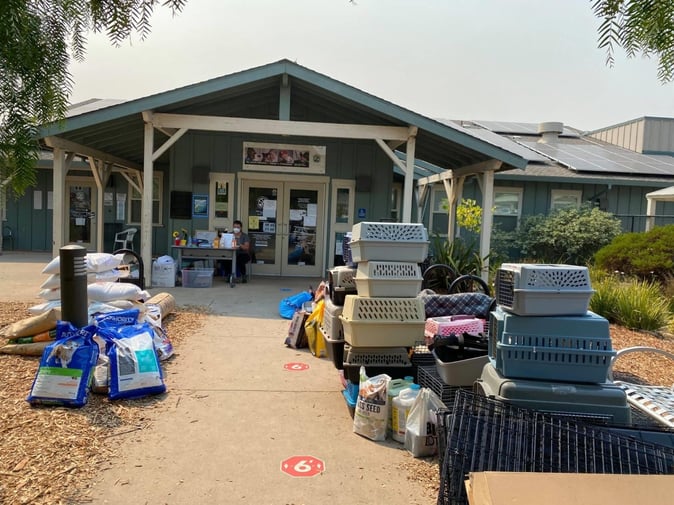 On the Gulf Coast, as Hurricane Laura made its way across the Atlantic towards the Louisiana and Texas coasts, our Disaster Response team worked closely with our partners at Wings of Rescue to urgently evacuate pets from both states to safe shelter and rescue partners ahead of the storm's impact.
Over a period of 72 hours, Wings of Rescue completed eight flights out of Hurricane Laura's path, carrying 405 at-risk pets (244 dogs, 157 cats, three rabbits, and one three-legged mouse named Pipsqueak, who even received a mention in People!) to safety at shelters in Northern Texas, New Jersey, Michigan, Wisconsin, Pennsylvania and elsewhere, and making room for pets displaced by the disaster at the sending shelters. Some of these wonderful pets — including Pipsqueak — have already found new, loving homes.
[ READ MORE: Pipsqueak the Brave Mouse ]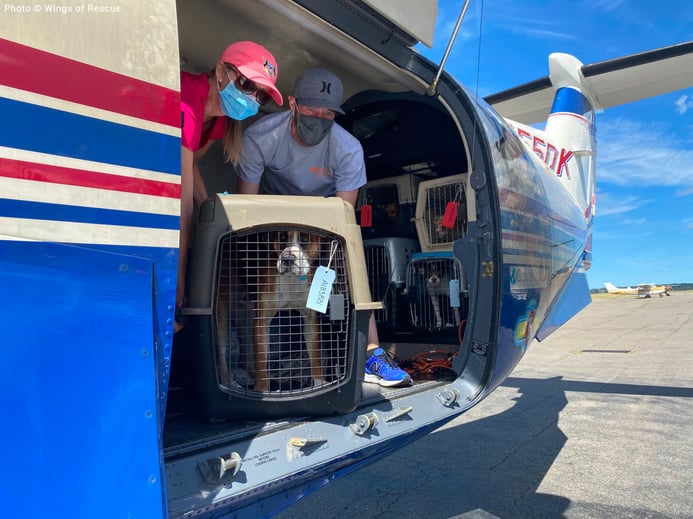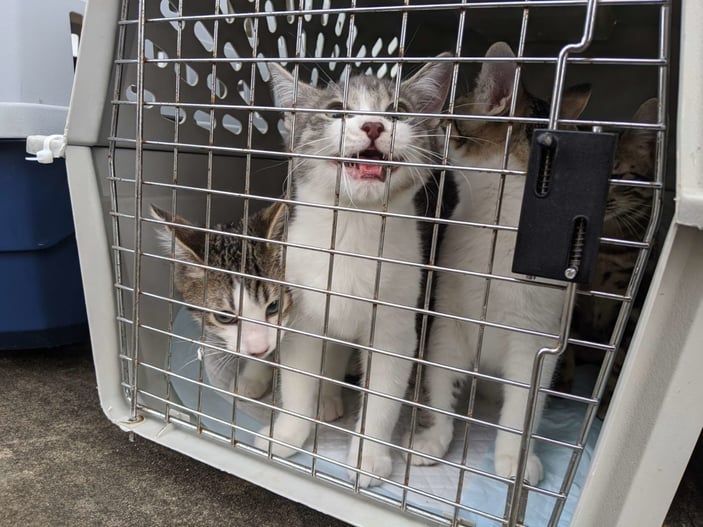 In-kind donations from our partners supported this effort. Donations included vaccines needed to prepare these shelter animals for safe transport, as well as other pharmaceutical supplies for anticipated hurricane-related animal injuries, such as skin and upper respiratory infections, and wounds and lacerations.
In addition, we continue to offer food to response partners, and pharmaceuticals are also en route to Louisiana to assist with displaced pets and shelter needs. Veterinary disaster cache supplies were awarded to the Houston Humane Society and St. Charles Parish Animal Shelter at the beginning of hurricane season, so they were able to be utilized immediately. More sheltering supplies are being awarded to Houston Humane and the Louisiana SPCA (as well as a cash grant to the latter) for dispersal throughout affected areas.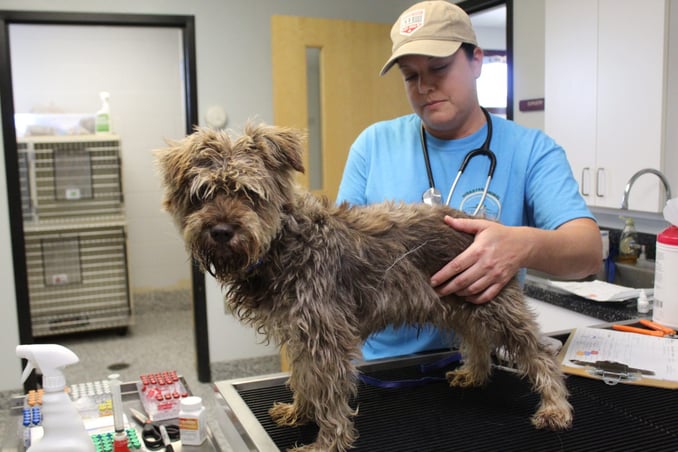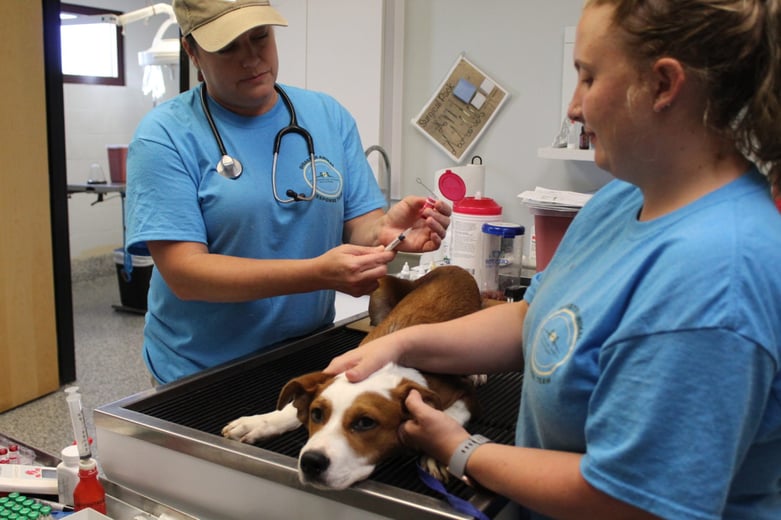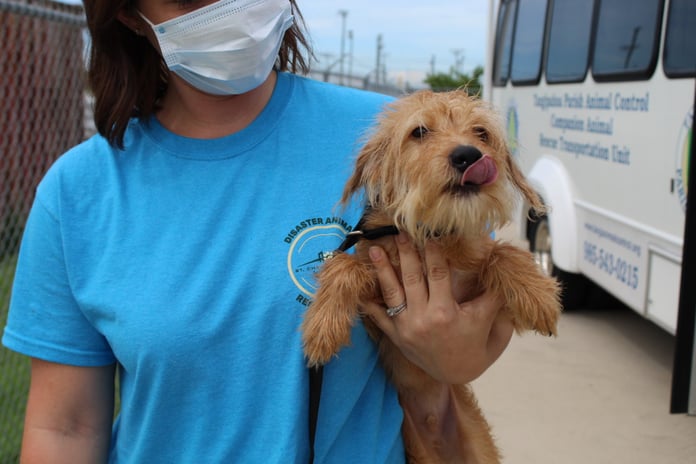 As hurricane season continues, more potentially life-threatening storms are predicted in Laura's wake, while heatwaves and record temperatures in California threaten more wildfires. As always, our Disaster Response team is working in coordination with our partners on the ground to ensure that supplies and medicine are available for animals in need in the areas hardest hit by these disasters.
It takes a strong community of partners to make this type of response possible. Donations from supporters like you keep us ready to respond and help expand the impact of our work. Our corporate partners generously offering financial support and crucially-needed products to ensure the large-scale demands of shelters and first responders on the ground are met. Our robust response to the fires and hurricanes this year wouldn't have been possible without you, and we need your support to be able to assist as many people and pets as possible going forward.
Donations from people like you allow us to quickly respond to disasters and expand the impact of our work.