How You Amplified the Good for People, Pets, and the Planet in 2021
As 2021 draws to a close, we wanted to share some highlights of how your support for Greater Good Charities has helped people, pets, and the planet this year!
Pets
Good Flights
In April we celebrated Heartworm Awareness Month with the liftoff of our new Good Flights program! Good Flights works to save some of the most vulnerable pet populations in the country while helping the shelters that work so hard to care for them. Our inaugural transports moved over 150 pets to safety!
This flight transported pets from several overpopulated shelters in Louisiana and included some of the most vulnerable animals, like asymptomatic heartworm positive shelter dogs, homeless cats, and hard-to-place large dogs.
5th Annual Feed a Rescue Pet Week
At the end of July, we called on you to help us raise enough funding to donate 3 million meals to rescue pets across the country for our fifth annual Feed a Rescue Pet Week. In just one week, your donations totaled over 3.4 million meals to be donated to rescue pets in need through our Rescue Bank program!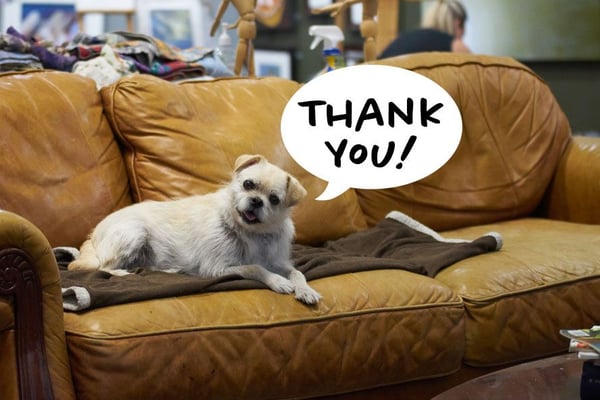 Good Fix
In September we celebrated our 14th anniversary with a brand new program — Good Fix! Good Fix deploys specially trained high-quality, high-volume spay/neuter (HQHVSN) surgical teams and professional trapping teams to help control pet overpopulation in communities that need it most by reducing the human-animal conflict and the burden on animal shelters to euthanize unwanted pets.
Our first clinic took place in Kauai and provided sterilization services, vaccines, and microchips to nearly 2,000 cats over two weeks!
Clear the Shelters 2021
Many animal shelters across the country are facing major pet overpopulation. They report an increase in euthanasia, staffing shortages, and an urgent need for fosters and adopters.
Since its inception in 2015, our annual Clear the Shelters campaign has helped over 694,790 pets find new homes! This year you donated over $459,160 to support 227 shelters in the September campaign!
Good Home
COVID-19 caused a shelter crisis across the country. Animal welfare organizations were stretched thin in terms of staff and resources. That's why in November we piloted and launched our pet fostering program, Good Home! With the support of Mars Petcare, the Good Home program connects qualified pet foster volunteers with animal shelters across the U.S. to help thousands of homeless pets to ease the strain on shelters!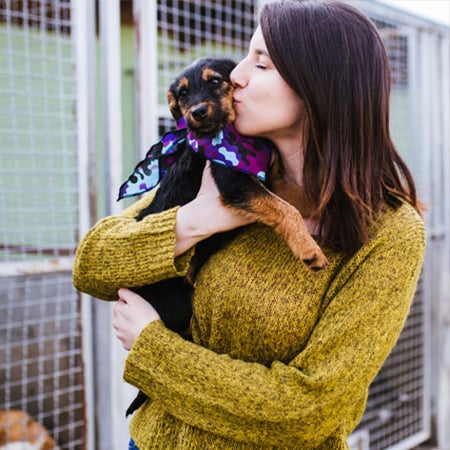 People
Good Packs
Your donations powered our Good Packs program to hit a distribution milestone this year! We distributed Good Packs full of comfort and survival essentials to people (and their pets!) in time of need.

Check out this video from our milestone event in Nashville!
Disaster Relief
2021 has been a whirlwind of chaos, from the continued challenges with COVID-19 to multiple devastating disasters. . However, because of our phenomenal donors like you, Greater Good Charities was able to be there when it mattered to support disaster survivors in many capacities. From hurricanes to earthquakes to fires to tornados, you made a life-changing impact on people and animals in times of crisis. Check out 10 Great Ways You Helped During Disasters in 2021!
Girls' Voices Climate Action Contests
Girls' Voices hosts several contests to provide an opportunity for girls to use their voices to create media projects as a catalyst for positive change in communities around the world. This quarter we received over one hundred submissions from girls around the world for our Climate Action Contest!
Planet
Project Peril
Your support of Project Peril has made huge impacts to help at-risk species during a particularly unpredictable year. As COVID-19 restricted travel, we saw many rhino reservations were in need of help to continue protecting the animals in their care. Your support allowed us to aid multiple reservations in some unique ways!
Check out our list of 20 species you've helped with Project Peril this year!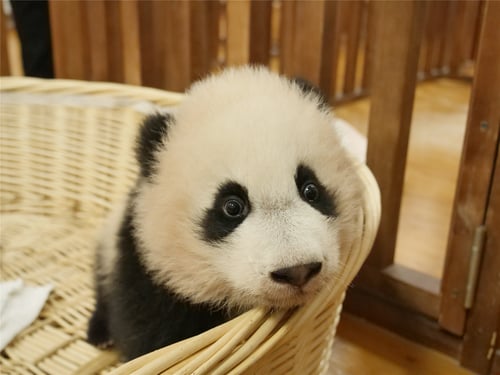 Madrean Discovery Expeditions
Because of your support, our Madrean Discovery Expeditions program continued to explore, study, and protect species in the unique ecosystems that range from New Mexico and Arizona to Mexico. This year we made some big strides, particularly in learning about Rock horned lizards, which will help us better protect the species!
We cannot thank you enough for your support this year. Your support has truly made an impact on the planet and all who call it home. Here's to Amplifying the Good with you in 2022!