Your COVID-19 Impact: How Your Donations Helped Pets, People, and the Planet
It's been over a year since COVID-19 was declared a pandemic, completely changing life as we know it. Nothing and no one was left untouched by the challenges that came with the coronavirus. But from day one, support from donors like you helped amplify the good across the globe for those who are most vulnerable.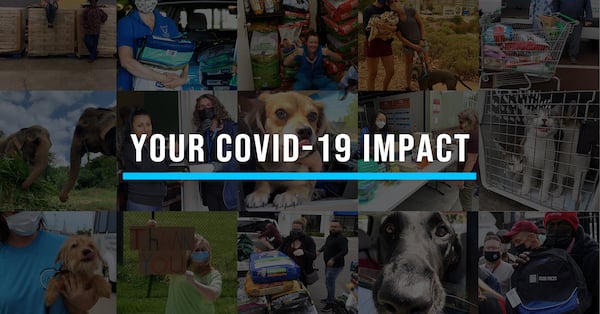 We are proud to share with you that with your help, Greater Good Charities has provided over $28 million in support for COVID-19 disaster relief! Thanks to you, we were able to directly help over 500,000 pets in need, 560,000 people in need, and support wildlife in areas hardest hit by the economic fallout of the pandemic.
Because of supporters like you, Greater Good Charities was able to provide help where and when it was needed most in the face of the COVID-19 pandemic. Together, we launched a historic response, partnering with organizations across the country and around the world to bring funds and critical supplies to struggling communities.
COVID-19 caused shelters to make drastic changes to their operations. Not only that, but the pandemic also caused some families to consider surrendering their pets. This resulted in an influx of pets-in-need with insufficient aid.
With your help, Greater Good Charities was able to support impacted shelters and families by acting as a centralized hub for pet food donations and deliveries. We provided 34.6 million meals to pets in need across the country!
The pandemic also resulted in a wave of Americans experiencing food insecurity for the first time. With unemployment numbers shattering records, this could be your neighbor, your best friend, a dear relative, or even yourself visiting food pantries only to find many of them bare.
With donations from supporters like you, Greater Good Charities addressed this shift in need by creating new initiatives, amplifying current programs, and implementing direct disaster response in the wake of storms, fires, and ice.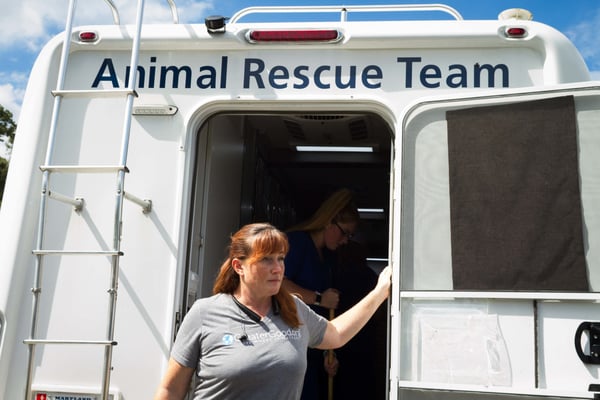 A snapshot of all we accomplished:
You can learn more about the details of our efforts in our blog, but we wanted to share with you a snapshot of all we accomplished together:
Because of you, families and communities near and far received vital support during the pandemic, and beyond. Thank you for everything you do and for partnering with us to create lasting impacts to protect people, pets, and the planet!
Special thank you to our partners who helped make all this possible:
GreaterGood.com, Banfield Foundation, VCA Animal Hospitals, Petco Love, PEDIGREE Foundation, Healthy Paws Pet Insurance & Foundation, Tito's Handmade Vodka, MuttNation Foundation, Kamaka Airlines Inc., RC Pets, Boehringer Ingelheim, Hill's Science Diet, Tito's, Zesty Paws, 12Tomatoes, MuttNation Foundation, Abraham Foundation, Klintworth Family Foundation, Healthy Paws Foundation, A Coyote Manufacturing, Adobe, Boehringer Ingelheim®, Chewy, Dechra, Dr. Elsey's Cat Products, Earth Rated®, HALO, Purely for Pets®, Hartz, Hills, iHeartDogs, iHeartCats, iClinical, John Paul Pet, Mars Petcare®, Merrick, Penguin House, Pet Adventures Worldwide, Pet Food Experts, Pet Plate, PetSmart® Charities, Purina®, Qumy Pet Supply, RC Pets, Royal Canin®, The J. M., Smucker Company, United Pet Fund, Whitebridge