You're Providing Dixie Fire Evacuees with Essentials
The Dixie Fires have been burning for over a month and are only 35% contained. It has become the largest single wildfire in California history.
We're working with partners on the ground to provide immediate aid to people and their pets affected by the devastating fire. Our Disaster Response Team and the Boys and Girls Clubs of the North Valley have handed out SOS Pouches to evacuees throughout the week.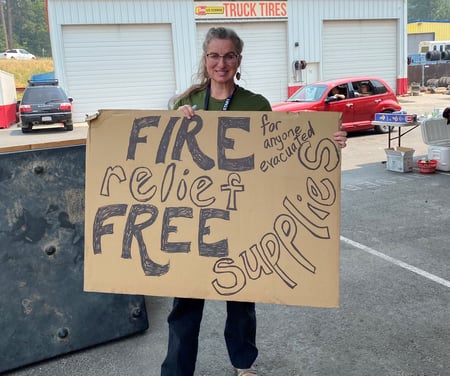 A volunteer welcomes evacuees with a sign reading 'Fire relief free supplies for anyone evacuated'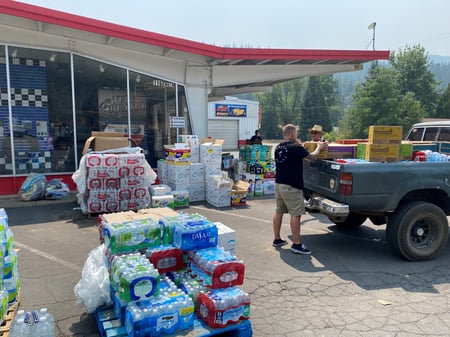 Just a snapshot of the supplies you've provided!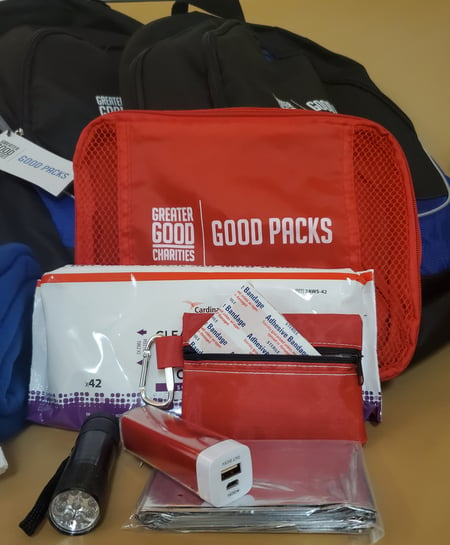 An example of a Good Packs SOS Pouch
An example of a Good Packs Pup Pouch
These pouches are filled with a mylar blanket, wipes, a first aid kit, a flashlight, and a power bank to aid people through disasters such as the current one engulfing over 700,000 acres of land. Good Packs, Pup Pouches, and Purr Pouches filled with essential items for people and pets were also distributed to those in need.
Thanks to donors like you, people and pets in crisis have received food, water, and necessary supplies to help them through this difficult time.
Thank you for your generosity and support towards those who have lost so much to the Dixie Fire. Your donations are essential to providing critical supplies to those in need.