Beautiful Blind Bennie Sees a Better Way in His Future
*Rescue Bank is now the Greater Good Charities GOODS program!
Ben Bennie had a rough life. He was found stumbling down a sidewalk during an extra cold winter. A homeowner saw him and took him in. Bennie was freezing, not able to move much, and terrified. He was blind and utterly full of matts.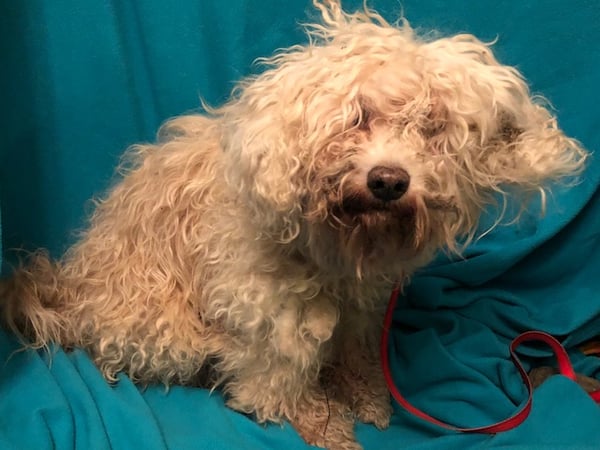 Bennie before (Photo Credit: Top Dog Rescue Group)
There were even twigs in his matts preventing him from walking well. Bennie had matts in between all of his toes and the pads on his feet and deep into his ears. He looked like he had given up on life.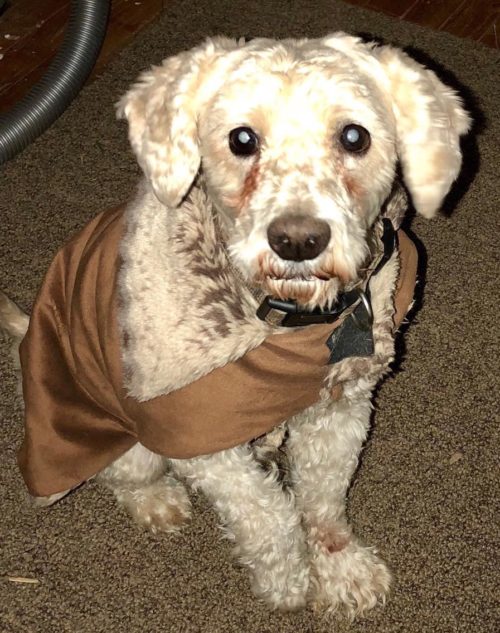 Bennie is currently with Top Dog Rescue Group recovering and getting healthy eating high-quality food donated by Greater Good Charities' Rescue Bank. After being shaved, and receiving lots of love, he has become amazingly happy and active. His blindness doesn't slow him down much, and he is a well-behaved poodle mix. Bennie has adjusted so well and loves being held and petted. Top Dog Rescue Group can't believe what a positive and loving attitude he has.
"Greater Good Charities' Rescue Bank program is critical to our organization's work. With the support provided by Rescue Bank, we have been able to use the funds normally needed for food to take on pet situations that are more difficult and often require more veterinary care." – Top Dog Rescue Group