Cat Pawsitive Pro Benefits Cats of All Ages at Heaven on Earth Society for Animals
Article by Melissa Lapierre of Melissa's Mochas, Mysteries and Meows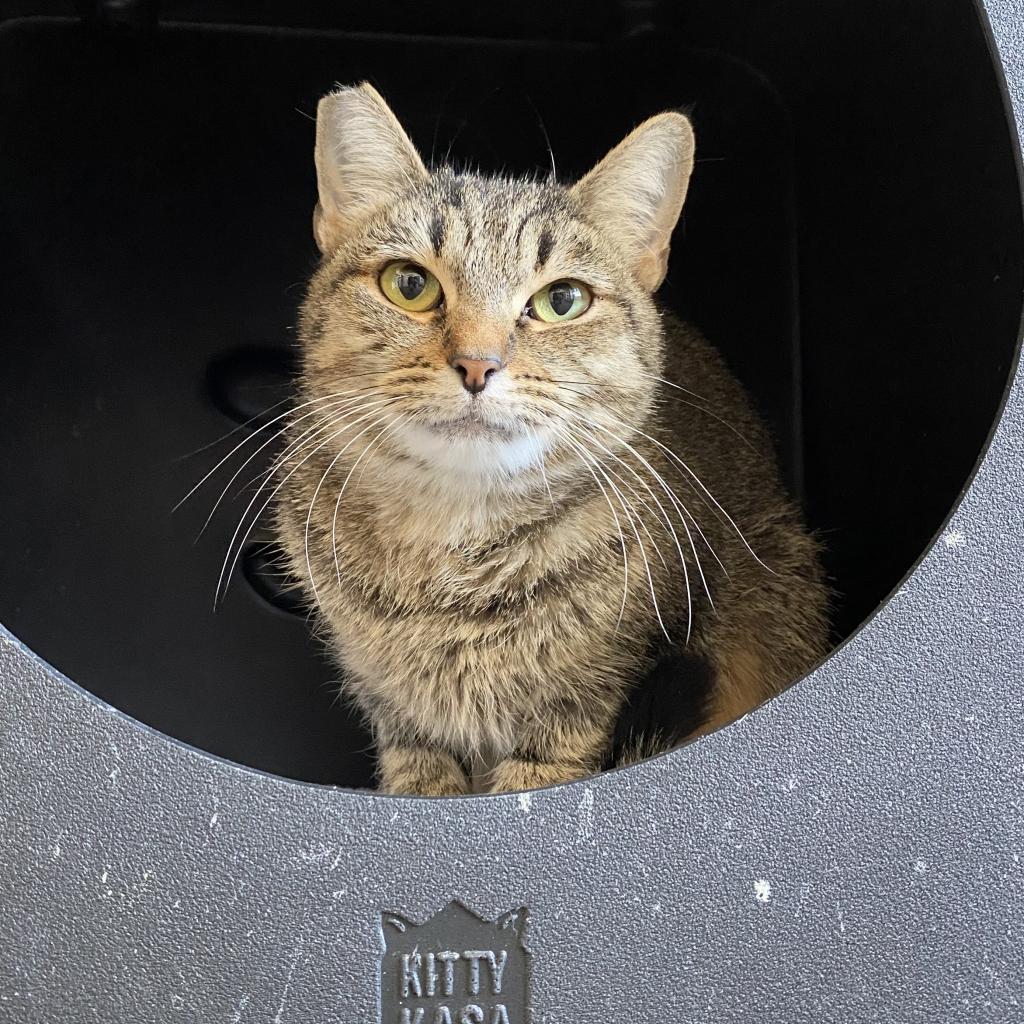 It's all hands on deck at Heaven on Earth Society for Animals in North Hollywood, California as Cat Pawsitive Pro (CPP) training is well underway, and it's plain to see both humans and cats alike are reaping the rewards of the program!
Executive Director Shannon Asquith reports, "It's been so great to see some of our shy cats who usually hide come out and engage with the staff and volunteers. They now wait by the door when they know it's time. And, to see the looks on the staff and volunteer's faces. I don't know who's having a better time, the cats or the CPP participants!"
Clinical Care Director Leandra Lawrence agrees, adding, "I am enjoying taking time out of my day to check in with our CCP cats and trainers. It allows for a pause from everything else to really notice how we are changing the lives of these cats. The successes we've had bring with them a contagious joy. It's a great feeling to see people and cats becoming more confident and celebrating all the little 'wins' along the way."
Everyone is delighted with how training is progressing, not only with the chosen cats in the program but from the other cats too who want to join in and see what's happening. "They seem to enjoy the additional attention, the praise, and treats," says volunteer Dinah.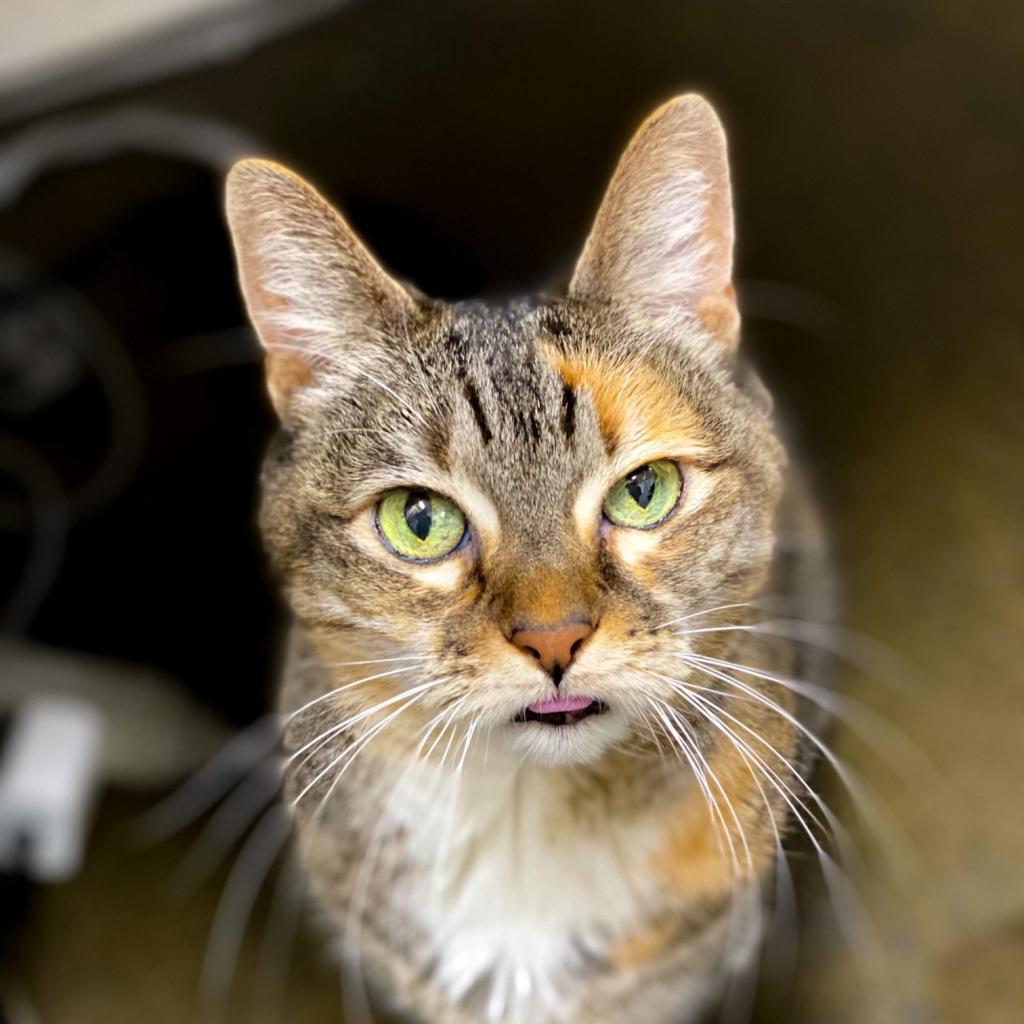 Seventeen-year-old torbie Isabella has a special place in the hearts of shelter staff, arriving at Heaven on Earth last year from Los Angeles Animal Services (LAAS ) with a respiratory issue and heart murmur, likely an owner surrender. Not letting anything slow her down, in no time at all, Isabella became the queen of CPP, treat motivated and ready to start doing her behaviors as soon as anyone approached her door. Isabella even did her training on cue during a FaceTime call with potential adopters, leading them to foster her with an eye toward potential adoption!
"The fosters-to-adopt for Isabella have been amazed on how smart she is and are continuing to teach her the cue she learned. They say she's so happy and they can see that we have provided confidence and guidance to her," says Carmen Cisneros, Lifesaving Programs Manager at Heaven on Earth.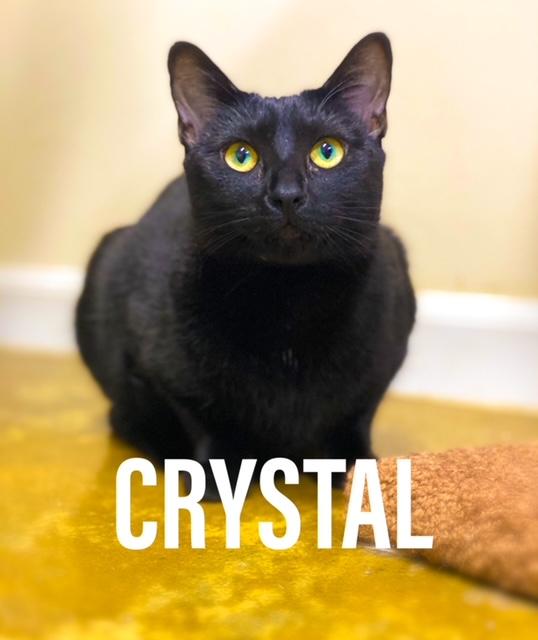 Two other cats, Sandra and Crystal, are both a year old and have also been making tremendous progress thanks to CPP. Sandra came in as a stray from LAAS last summer with 5 kittens. Initially she was aggressive toward the staff, but it was only because she was being protective of her kittens. Once they were separated, she started to come out of her shell.
Coincidentally, Crystal also arrived as a stray with 5 kittens. Everyone was in pretty bad shape, including Crystal who had a puncture wound under her neck that needed cleaning and treatment. At first, she was very sweet and let staff handle her, but once separated from her babies she became skittish and avoided any humans or touch.
Two young cats with completely different reactions to being separated from their kittens, yet clicker training has been very beneficial for both new moms.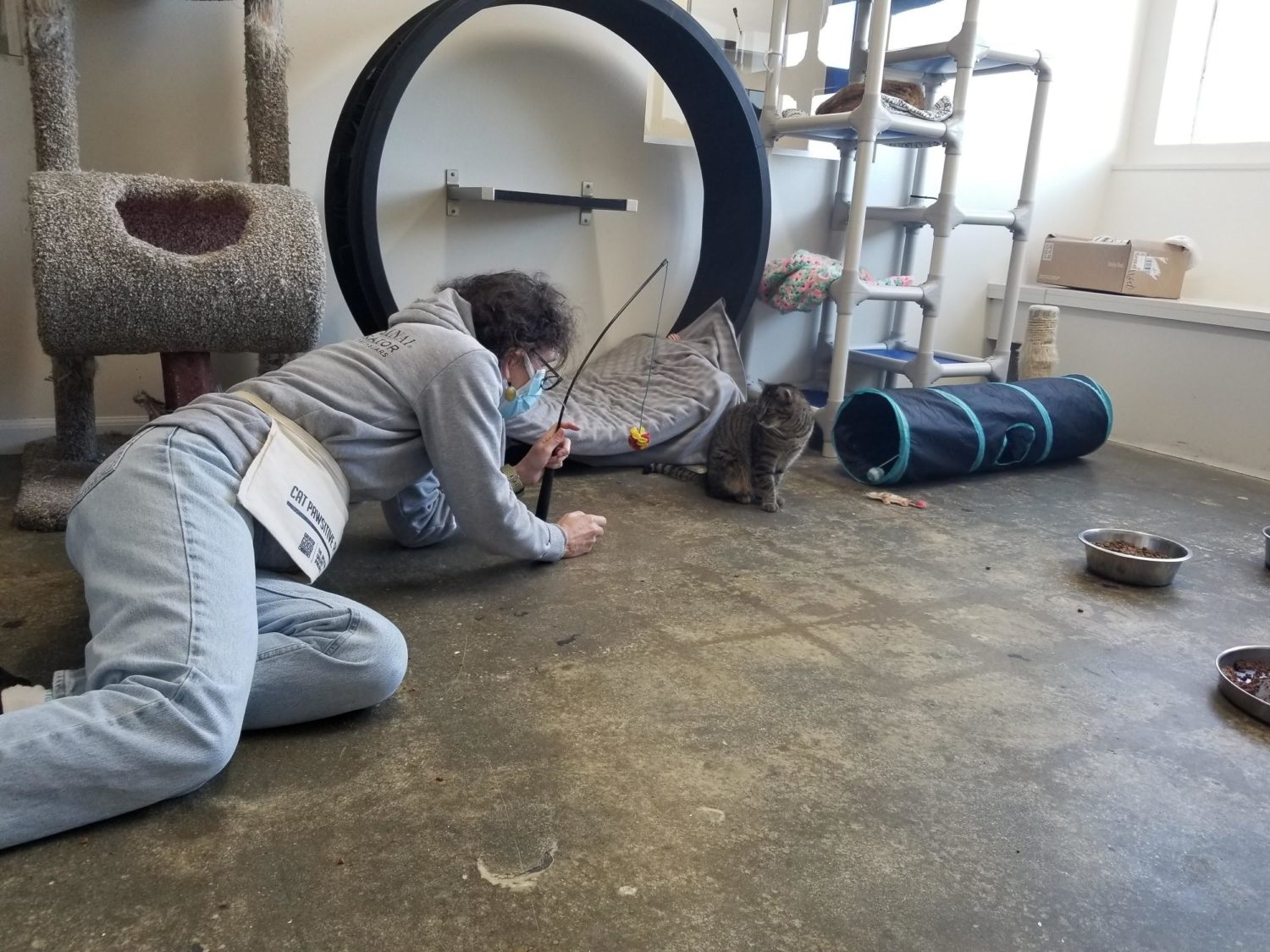 In spite of being fearful and cautious of humans, brown tabby Sandra was intrigued by the clicking sound, and while still careful not to come too close, she quickly began responding to the training. Today, she waits at the door for staff to arrive, meowing, rubbing against legs, making eye contact at all times! She's always ready to train and has learned that when someone enters the room, it's training time…and therefore treat time!
Black beauty Crystal started out very shy, running and hiding from people to avoid interactions, but has been making progress thanks to clicker training. She's toy driven, especially enjoying wand toys, and it's while she's playing that she's most comfortable being around humans. Patience is key with Crystal, and while some cats don't respond as quickly to training as others, over time they're building confidence and learning behaviors that will make them more likely to be adopted.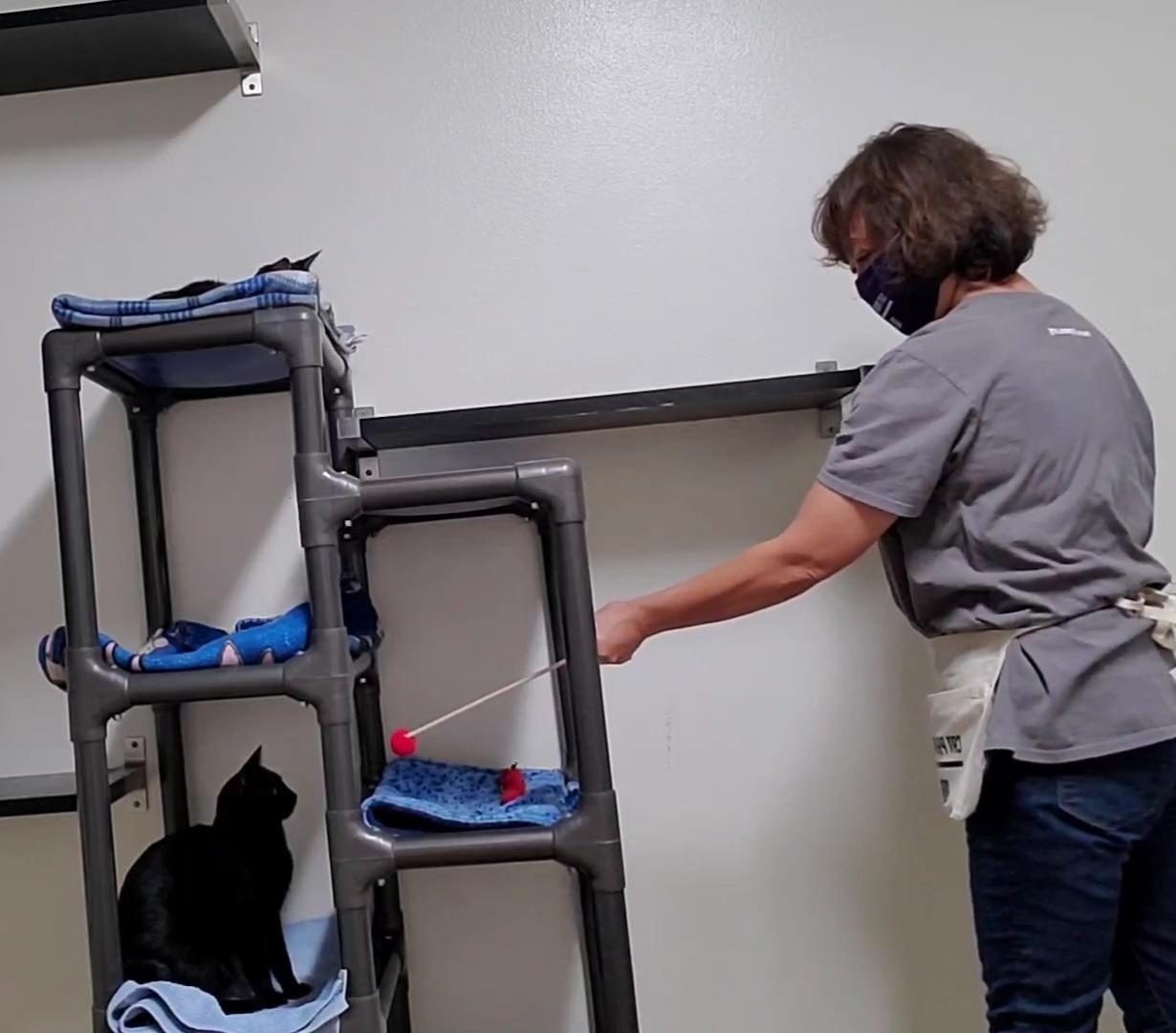 JGP Trainer-Mentor Samantha Bell credits the cats' success stories to the hard work and enthusiasm of the staff and volunteers, saying, "I'm so proud of the team at Heaven on Earth. I'm seeing an incredible amount of dedication, teamwork, and communication from them. They're extremely thoughtful when interacting with the cats and with each other. I truly feel so lucky to know every single one of them!"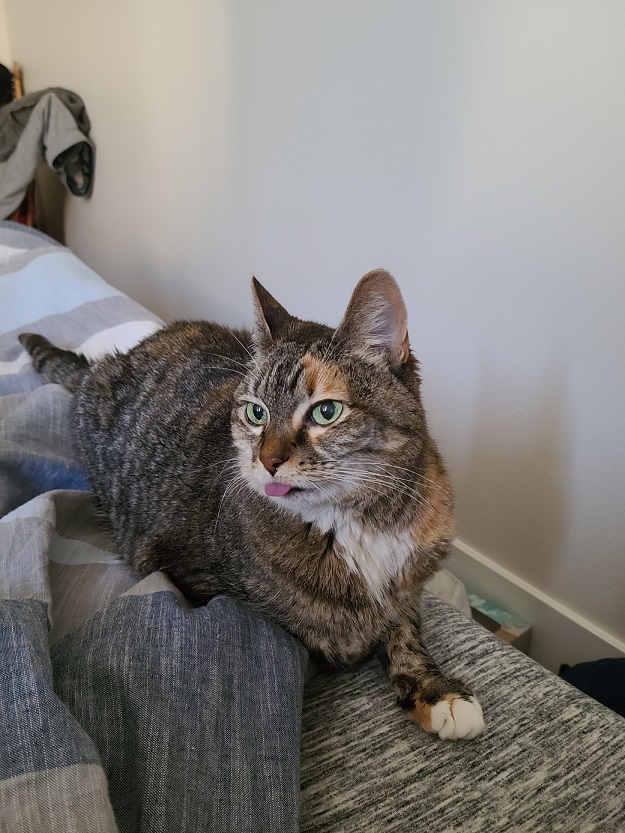 Most importantly, the training they're receiving will be used to benefit cats for years to come. "Being a shelter with a mix of high turn-over for kittens and slower turn-over for our older/medical kitties, it's been super uplifting to see that playful spark come back to the long-term free-roam rooms, and to see the general confidence be boosted even in cats that aren't being trained. I feel that all the tools we are learning will really help us provide a richer experience for all kitties that come through our sanctuary," says Cat Care and Behavior Specialist Josselyn Moreno.