A Girl's Impact: Changemaker Finalists 2019
The largest global media contest for girls, Girls' Voices for Change asks young women all over the world to share their vision of female empowerment and a brighter future. And it is back for the third year!
Every participant receives scholarship funding to help them overcome the barriers that keep them from the education they deserve. This year, participants were able to submit their media project into one of four contest categories.
One of those categories is Changemaker, which invites participants to share their ideas for change in their community and the world. The winner of this category's Audience Choice Award will receive an additional $1,000 scholarship to pursue further education or vocational training.
This year, 8 Changemaker finalists compete for your vote.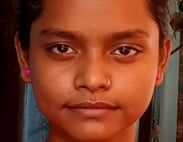 Minu, 18, lives in India. She was inspired to make a video about menstruation when one of her friends refused to ask for a sanitary pad when she needed one because she was too ashamed. Minu hopes that the negative stigma of such a natural bodily function is eradicated in her lifetime.
"Girls should be confident and articulate to be empowered."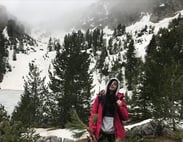 Sofije, 20, is from Kosovo. In her video, she speaks about her experience surviving cancer and living in a patriarchal country. As a girl with special needs, Sogije feels bullied and discriminated against every day but through the Girls' Voices program she feels ready to speak up.
"I think girls need someone to support them, to tell them that they have everything to be someone they want to be. They need education first of all for achieving that, and education means support; if she has these two things she has everything to be empowered."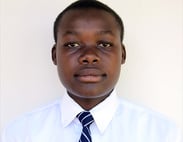 Phiona, 18, is from Uganda. With a dream of becoming an agricultural officer, Phiona would like to encourage the youth in her community to invest their energy in agricultural activities, so as to reduce hunger in the world.
"A girl needs skills—for example mass media, tailoring skills that will keep pushing her to achieve a stipulated goal. A girl child requires education, moral, special care and efficient provision to keep her focused."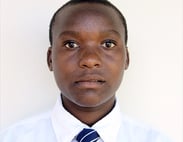 Immaculate, 16, is from Uganda. She dreams of becoming a plumber one day and be able to provide safe water to her community and altogether end the challenge of disease from unsafe water.
"Girls need a positive attitude to help push them forward and not backward. A girl needs time to concentrate on her books and education, and also need to respect and listen to the elders' advice."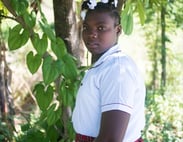 Ruthloveny, 16, is from Haiti. In Haiti one in five children live in homes where they work to live. For her video, Ruthloveny shared Farrah's story. Farrah is 8 years old and lives and works to help her godmother who took care of her after her mother died. She hasn't had a chance to go to school, but Ruthloveny hopes that will change soon.
"Girls can do anything boys can do."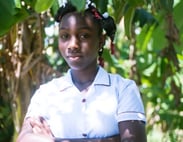 Joubencat, 17, is from Hiaiti where deforestation is a huge problem. Her story shows the comunnity efforts at Savanne Plat where they have a plant nursery to encourage replanting trees after they are cut down.
"[Girls] need to believe in themselves, and support education."
Astrid, 17, is from Honduras. Her video focuses on Emerita's story of female empowerment and they are all unique. Emerita is a community leader in a place where women don't have many opportunities to be, yet she find a way to create a work environment full of harmony and equality.
"I live in a sexist society, and I think that the only thing that can change the sexism that exist in my community is education."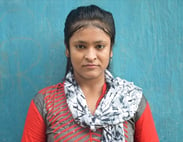 Arpita, 17, is from India. Her video focuses on fighting sexual harassment. She says that once she witnessed a male teacher staring at her friend's cleavage. She stood up to him then and continues to stand against that behavior now.
"Girls need holistic education to be empowered. The way our schools and other institution teach, instead of creating any interest, it rather makes us more apathetic. And without proper education, there can be no empowerment."