Cultures Connect at First-Ever Girls' Voices International Summit
We are starting this new year with a full heart and a steadfast enthusiasm! Thanks to your support, we partnered with Ngora Girls' School to host the first-ever Girls' Voices International Summit in December 2019.
Thank you to Henry Sampangi, Chole Richards, Grace Nabuduwa, and Girls' Voices alumni Marium who expertly hosted a dynamic week of filmmaking, training, and inspiration for educators and girls across Uganda and Kenya.
In less than four days, thirty girls made films about pressing issues in girls' empowerment, and twenty educators became trained as Girls Voices facilitators. The event culminated in a final screening of the participants' projects, among an audience of 500, and a discussion of how we can work together to make more opportunities possible for girls. Together, the participants told real and moving stories, collaborated, created, celebrated, and made friendships for a lifetime!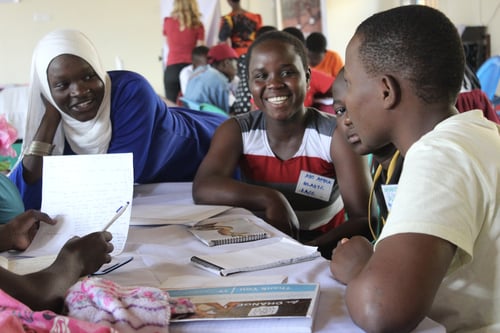 Discussions about girls' empowerment inspired by the Girls' Voices videos
The Summit was officially opened with kind and encouraging words from the head of the Ngora District Education department, addressing the fact that education is a key focus for the Ugandan government and his local district. Participants started the summit by watching and discussing past Girls' Voices videos. The videos ignited discussion about family, tradition, custom, and the power of education to create new opportunities for girls.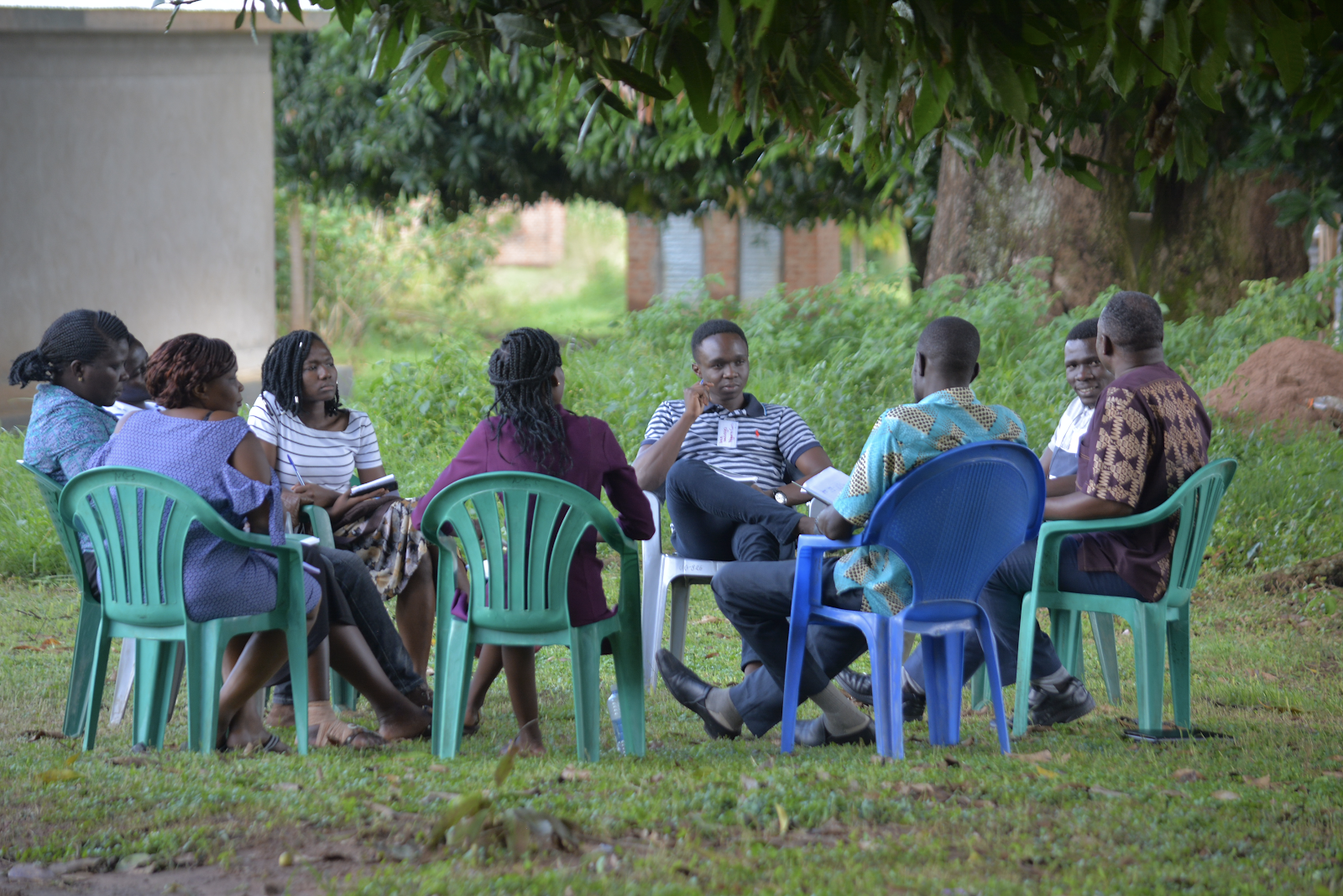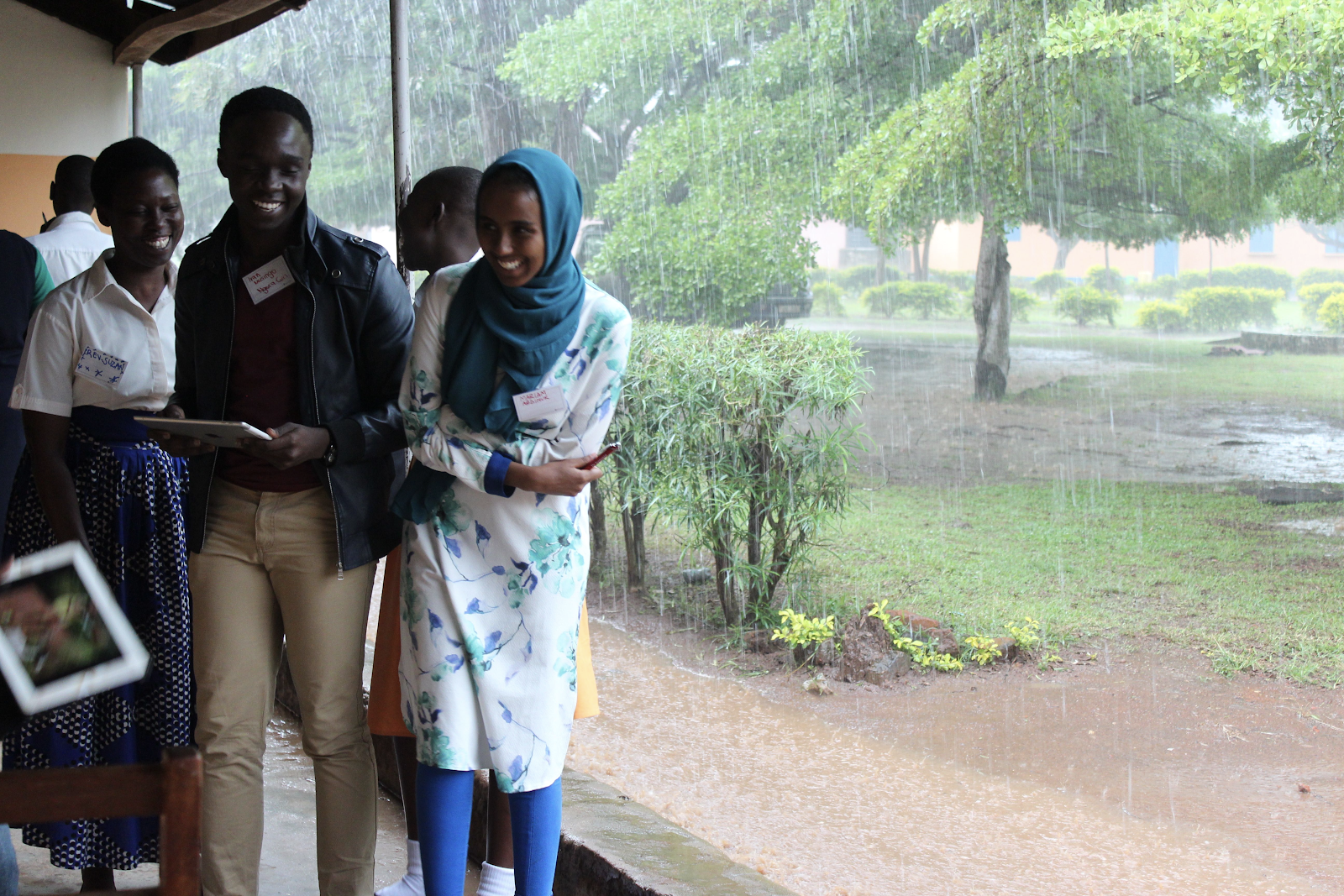 A key component of the Girls' Voices curriculum is the "Story Circle," a discussion led by girls about their resilience, challenges, and shared strengths. The story circles were a moving and bonding experience, leading to rich discussions about how girls in Kenya and Uganda navigate the challenges of tradition, family, peer pressure, and their aspirations for the future.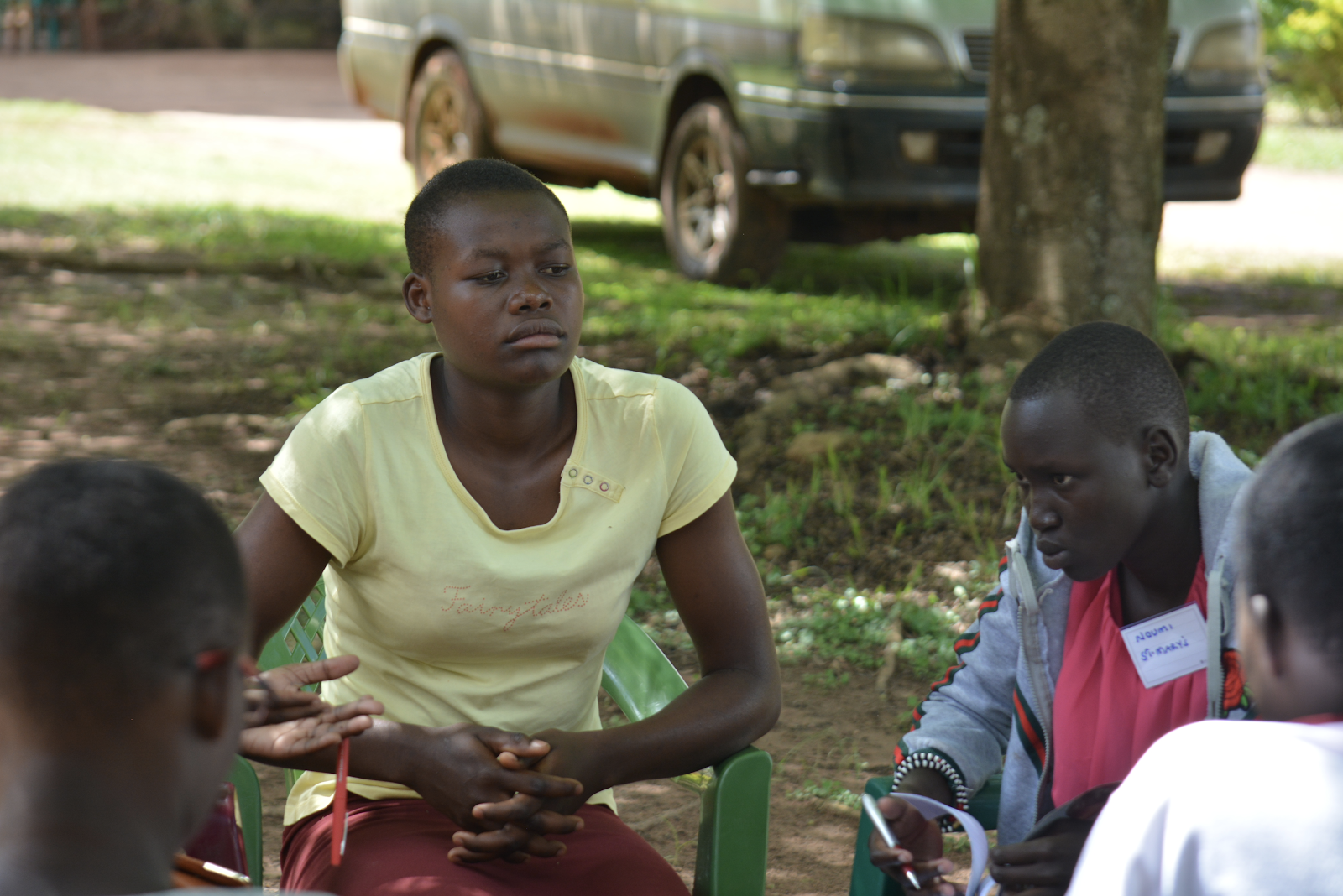 After the Story Circle, the team led the camera and editing workshops with iPads provided by GreaterGood.org. The girls pitched their ideas to the rest of the participants, received feedback, storyboarded, and worked together to shoot images to bring their ideas to life.
One group of girls focused on the story of 16-year-old Naomi whose family migrated to Uganda when war broke out in South Sudan.
Their short film, "Booked with a Bead" is about the traditional practice in which girls are marked for marriage by a bead on their neck and Noami's hopes to change that. Naomi's goals are to become a lawyer and fight for girls' rights to pursue their education.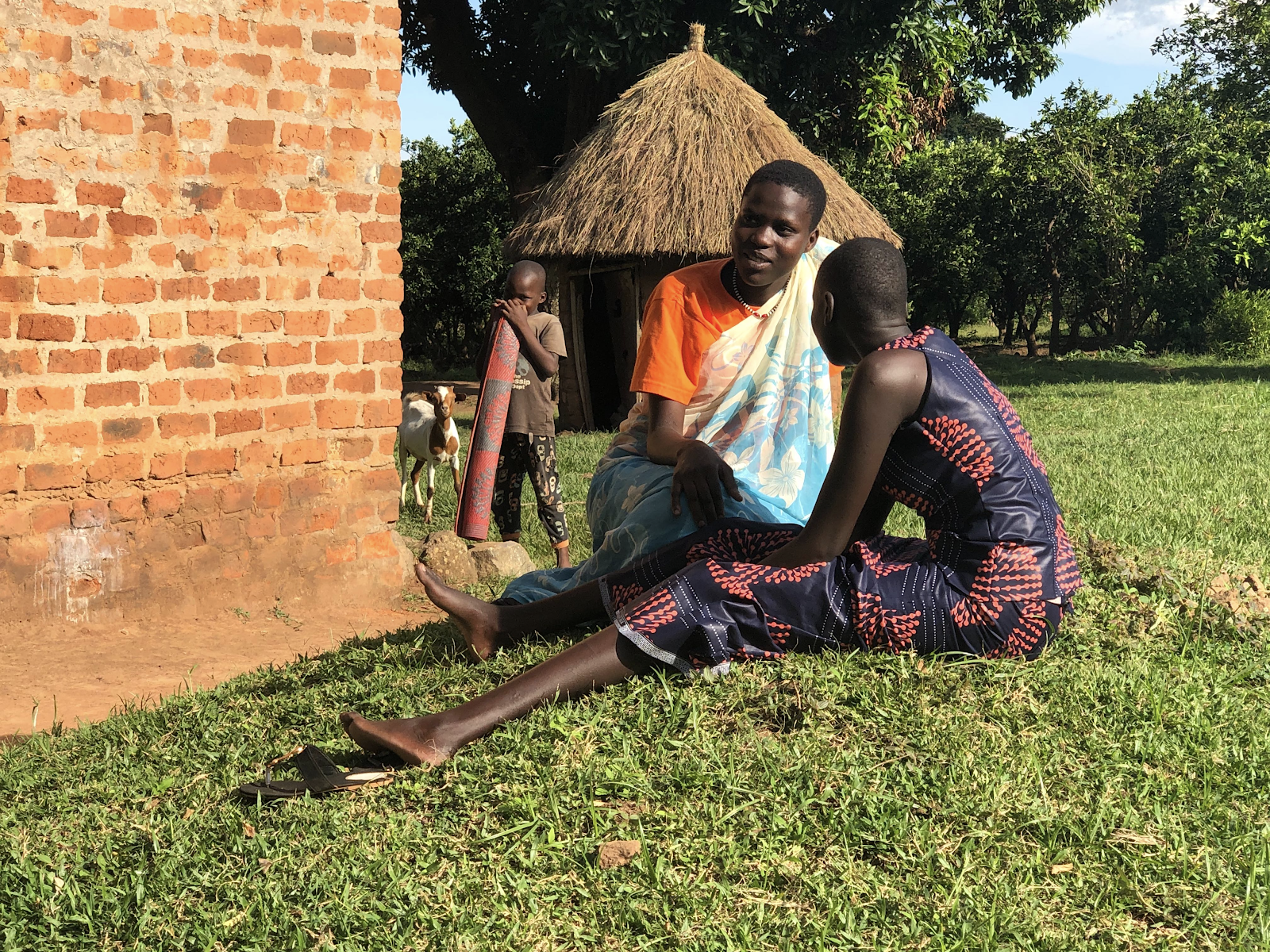 Early marriage was a recurring theme during the summit, both in the girls' videos and discussions. The facts are that 40% of girls in Uganda are married before the age of 18, and about 35% drop out of school because of marriage. While the statistics are daunting, the Girls' Voices Uganda Summit was a hopeful indication that the destiny for girls in East Africa is poised for change.
"When a girl is educated, the world is educated," she says.
After last-minute edits, participants traveled to town to share their videos and engage in a community discussion about girls' empowerment. There were approximately 500 people waiting for the screening, including families and children of all ages. Youth and educators presented their work discussing topics such as abuse, early childhood marriage, the importance of education, teen pregnancy, and the need for fathers to support their daughters' education.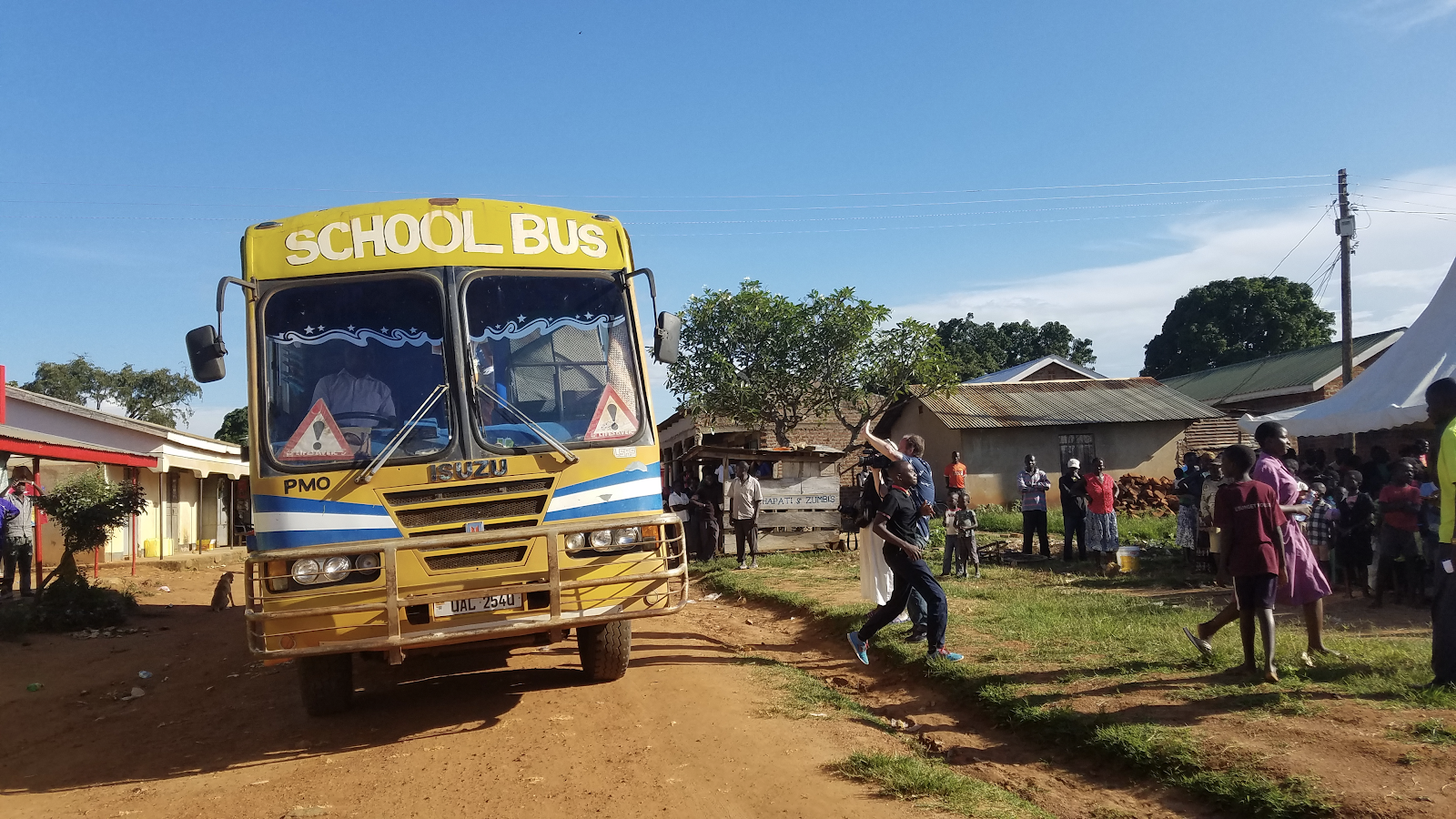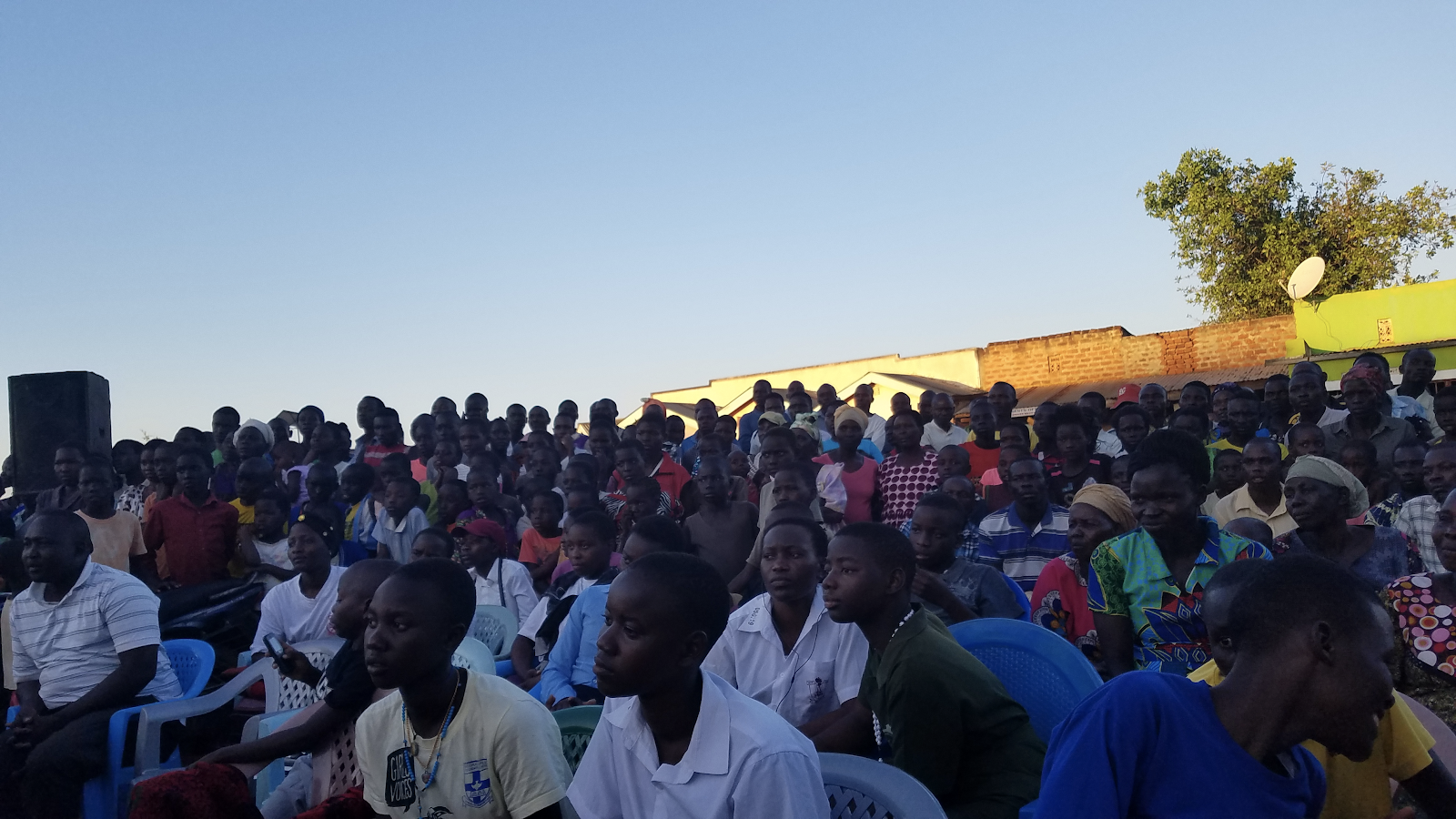 Audience members shared how moved they were by the videos, including fathers who publicly committed to caring for their daughters and ensuring that they go to school. The event concluded with speeches from dignitaries, including the Honorable Ariebi Naume, vice-chairperson of Ngora District, Ngora Girls' School alumn, and living proof that with an education, anything is possible.
As everyone embarked on their journeys back home, hearts were full of everyone's commitment, participation, and hope for a brighter future for girls.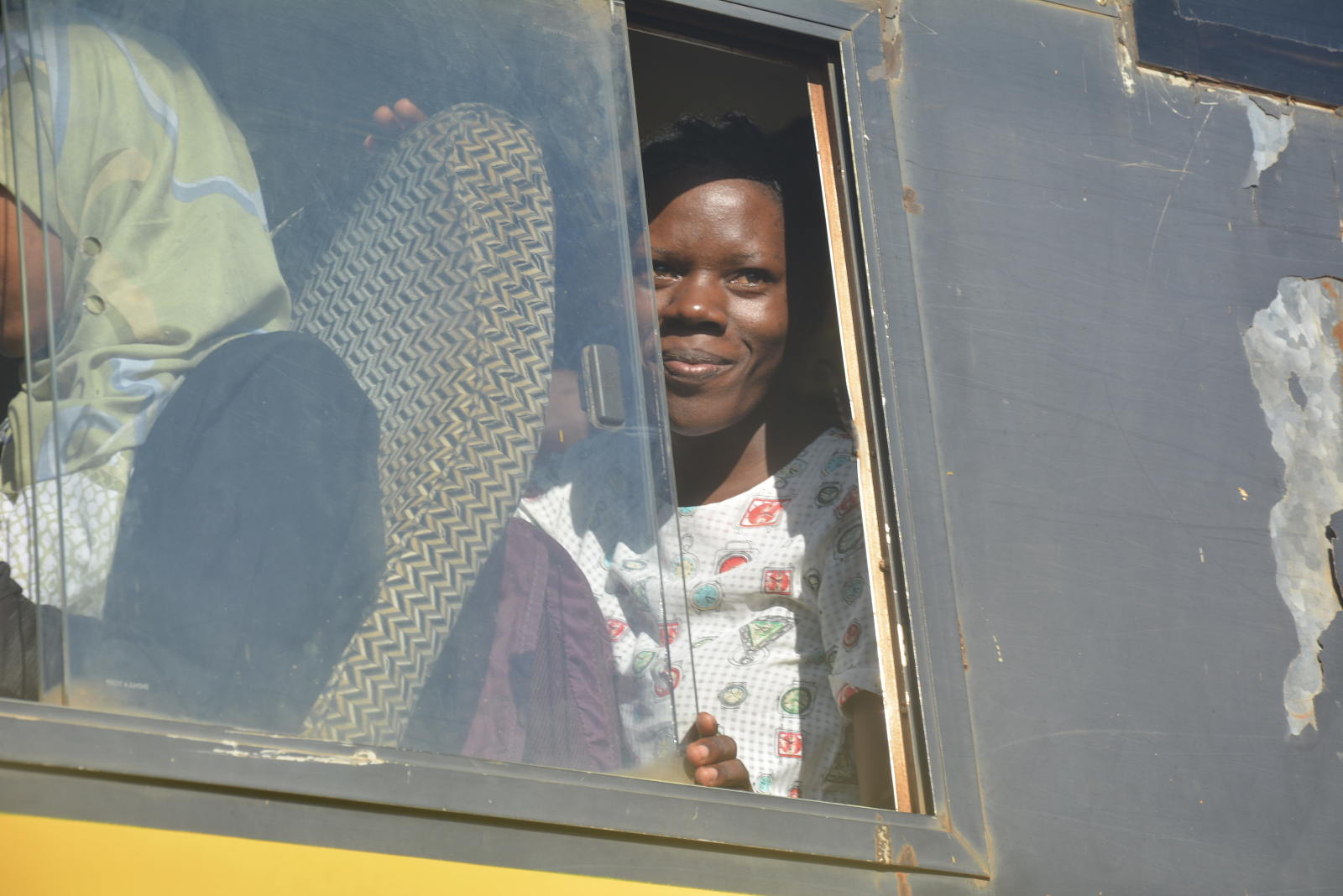 You can help provide scholarships for girls to pursue their dreams