Third Annual Girls' Voices for Change Contest
After a few workshops, bonding, and a lot of learning, Girls' Voices participants from over 20 countries are submitting their projects for this year's Girls' Voices for Change contest!
This contest is our annual media challenge for girls around the world. This year, we're asking girls to submit their videos and photography to show us their stories, their ideas for change, and their unique culture. Our goal is to share their stories with the world and highlight their voices and encourage them to finish secondary school.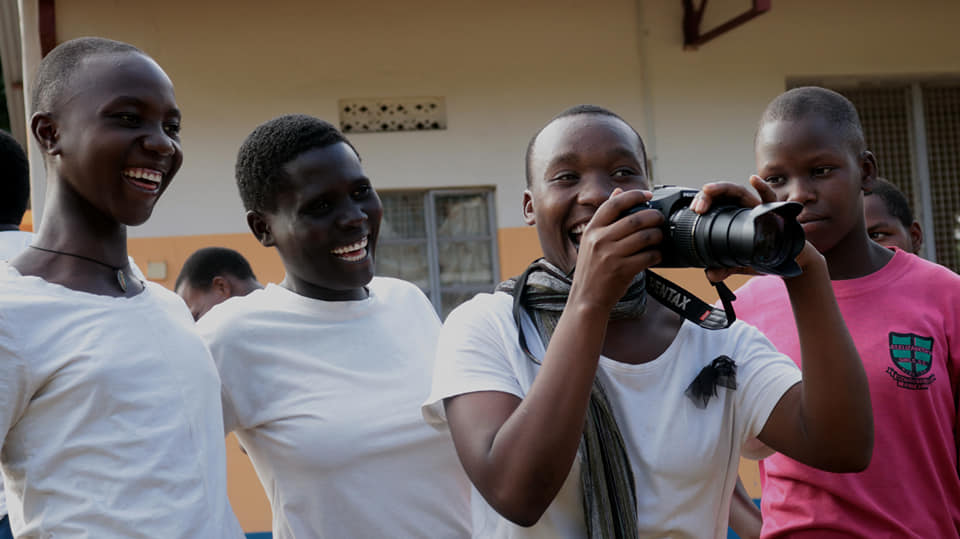 Every year, we strive to ignite creativity, resilience, and leadership in girls worldwide, through the power of digital media storytelling and education. In fact, every girl that participates in our program receives a scholarship and the opportunity to enter their personal and inspiring video or photography project in this contest.
In addition to a public vote, a panel of judges helps choose the winners, who will receive additional funding to help them further their education and implement their ideas in their communities.
Our panel of judges includes female activists, actors, people involved in girls' education, and more!
The winners will be chosen from the following categories:
My Story (video)
A video about the girls' own lives — their triumphs, their questions, their obstacles, and their dreams.
The winners will receive a $1500 scholarship to pursue further education or training.
Changemaker (video)
A video that demonstrates change the girls would like to see in their community to make the world a better place for girls.
The winners will receive $1500 grant funding and mentorship to implement their community project. Last year, Viergnelie won the Judge's Changemaker Award for her video "Our Road."
2018 Changemaker Award Winner
Style and Culture (video)
A video that shows how the girls' local art, style, crafts, and/or fashion brings their culture to life while celebrating unique creativity, design, and expression.
Winners will receive $1500 for a scholarship for a community arts project.
Photography
A series of photographs that shares how the girls see the world, what inspires them, what makes their community unique, and/or what inspires girls' empowerment.
The winners will receive $1000 grant funding to pursue education or training. Last year, Catalina won the Judge's Changemaker Award in Photography for her photo set called "Feminist Photography."