Furry Valentine: Ways to Celebrate Valentine's Day with Your Pet
Valentine's Day is near, and love is in the air! How will you be spending this annual celebration of all things pink, red, and heart-shaped? If you are a pet person, we are guessing you will be spending it with your best furry friend. Here are some ideas for celebrating with your favorite snuggle buddy!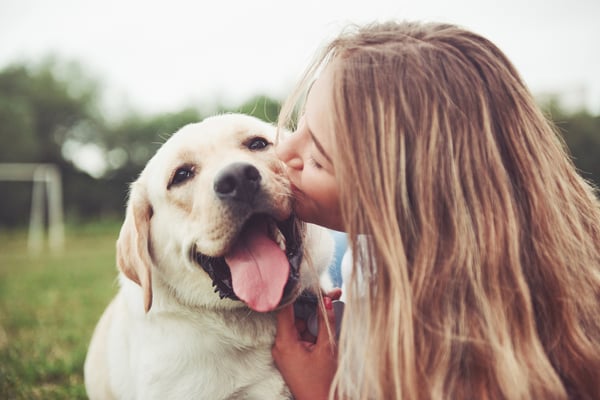 Speak Your Pet's Love Language
Understanding how your pet prefers to be "loved" makes your relationship strong every day. Like humans, pets have preferences when it comes to relationships, interactions, environments, and more. Some pets do not like to be held, for example, while others revel in it. Some pets would do anything for a belly rub…while others simply tolerate - or even hate - it. There are plenty of dogs who would do anything for a ride in the car, and an equal number of pups who are petrified of anything on four wheels. Some pets love to be around people, while others just want to hang with you. The best Valentine's Day gift you can give your pet every day of the year is to understand their preferences and pay attention to their cues - and respect them.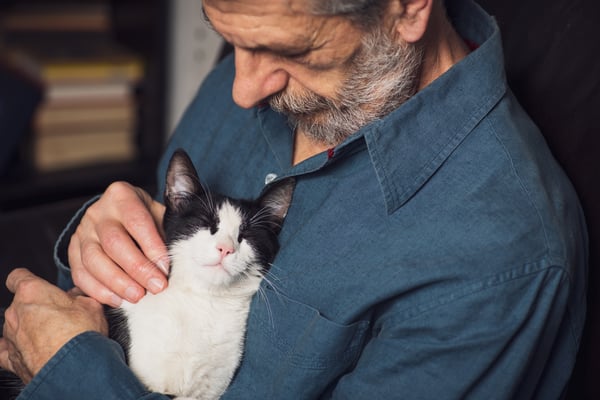 Take an Extra Long Walk with Your Dog
Walks obviously should not be reserved for special occasions but on Valentine's Day, consider taking an extra-long walk on a route you do not normally take. Walks outside are incredible enrichment experiences for most dogs. The smells, the sights, the sounds are all very interesting to your pup! It is exciting and fun for dogs who like walks. By varying your route, you can expose your pup to new smells and experiences because the same route every day gets boring, even to your pup! Of course, not all dogs love long meandering walks so if that is the case, skip the lengthy stroll and find another way to be together.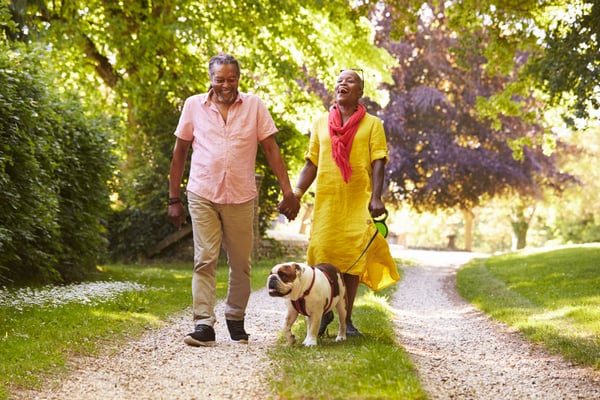 Have a Special Grooming Session – Their Way
If your pet likes to be brushed, today is a wonderful day to give them some extra love. Many dogs and cats love to be petted, brushed, and groomed. If your pet is a fan of grooming, this activity can be a form of bonding between you and your pet, provided you recognize where the sweet spots are – and what spots make your pet sour.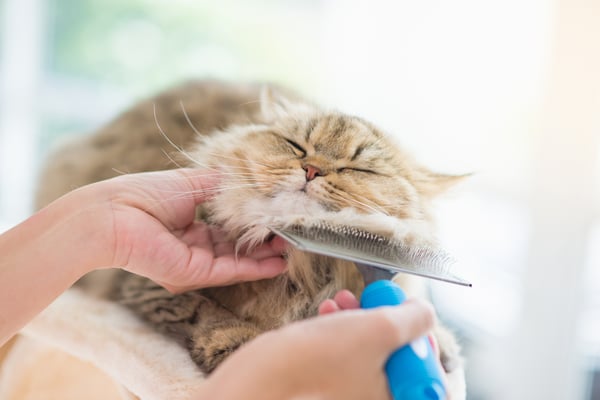 Give Your Pet an Extra Treat
Valentine's Day is all about love…and treats! Obviously, your pet is not going to be indulging in a heart-shaped box full of chocolates, but there are lots of ways you can make treating your dog or cat extra special today. Consider picking up a special Valentine's Day dog cookie from your local retailer or, if you are feeling like baking, there are lots of homemade treats you can make from scratch for your dog or cat.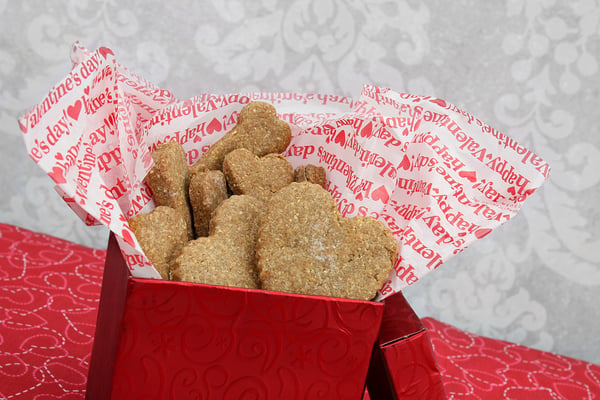 New Toys
It is fun to get something new and it does not have to be extravagant. A simple catnip toy for your favorite feline or a stuffed squeaker toy for your playful pup can add some excitement to the day. But love does not have to come from the store. You can make some "new" toys for your pets by upcycling materials around the house. Also, sometimes toys are fun to play with alone…. But often it is better with a friend. No matter what kind of new toy you give them, or even if you do not give them anything new at all, spending some time playing and interacting with your pet is a great way to show your love for them.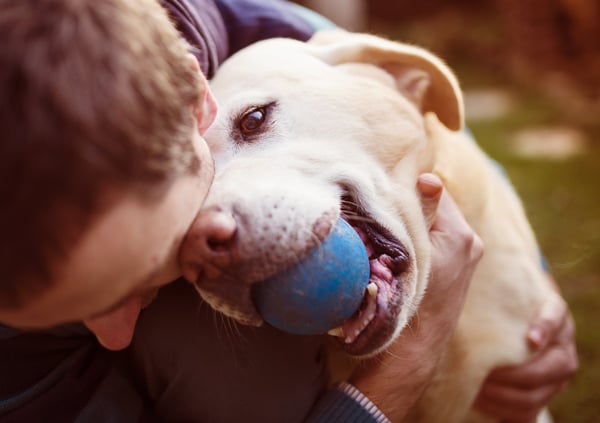 Foster a Pet
Why not show a homeless pet what love really means? There are so many pets who are waiting in shelters for their forever home and while they are waiting, being at home with a human-like you helps them learn what it means to be loved and how to behave in a home environment. Plus, keeping a pet safe and loved in your care allows animal welfare organizations to help more pets in need. Finally, getting to know your foster and their behaviors, likes and dislikes, and "love language" truly helps the shelter or rescue find that pet the perfect home. Simply put, fostering saves lives.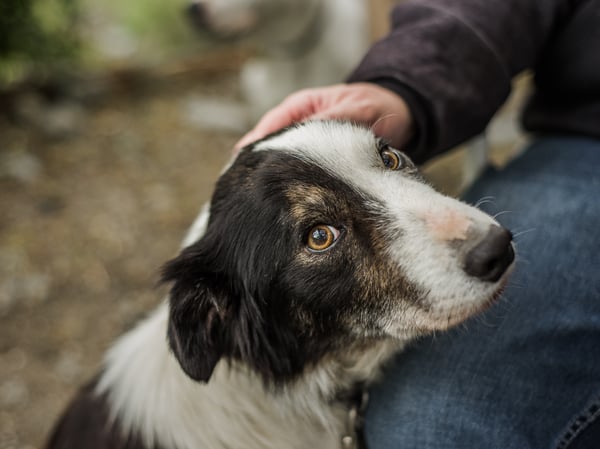 Donate in Your Pet's Name to Help Pets in Need
One easy way to celebrate Valentine's Day is by donating goods or money to your favorite nonprofit to help a bunch of pets in need. Whether it is your local shelter or a nonprofit like Greater Good Charities that help pets across the globe, every donation helps change the lives of pets for the better. You can even put the monetary donation in your pet's name.
You can also spread the love by making a donation in honor of a loved one's pet. You can even send an e-card with your personalized message, too. Check out our catalog of gifts that Give Good!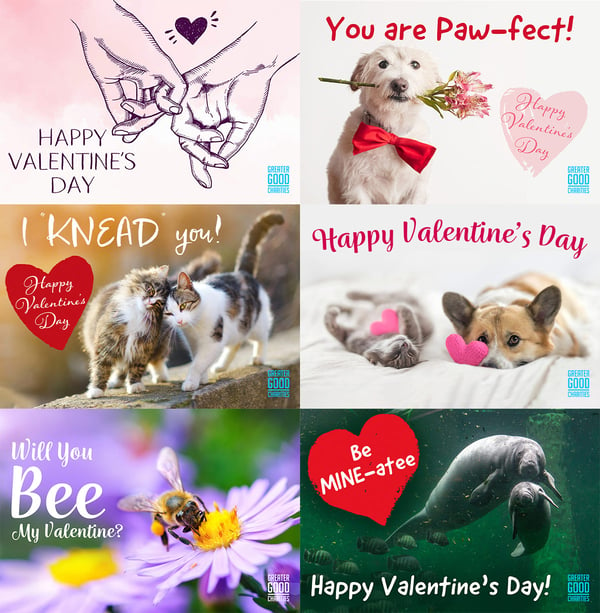 There are plenty of ways to show your pet extra love on Cupid's favorite holiday but really, when you have a pet in your life to love, isn't it Valentine's Day every day?