Getting Back to Rescue Rebuilding Business
Last year our Rescue Rebuild team headed to Kansas to build pet-friendly spaces for the Domestic Violence Association of Central Kansas (DVACK). Last month, we went back to do more great Rescue Rebuilding work!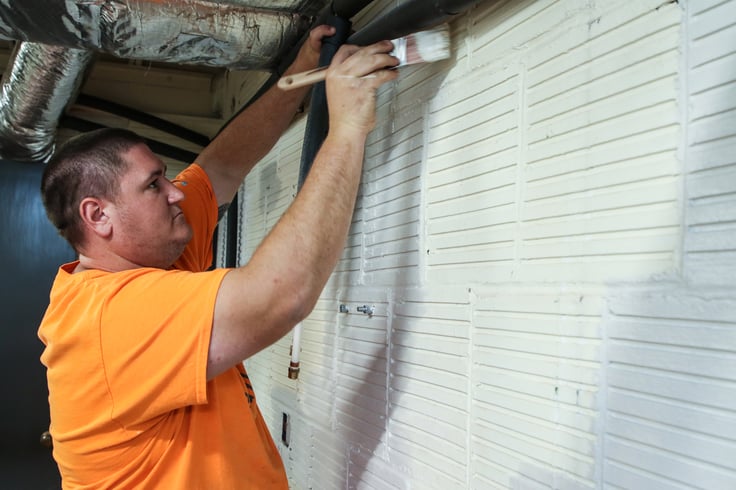 In October of 2019, a dedicated team of volunteers worked for two straight weeks to accomplish so many amazing renovations. Outside, they pulled up concrete to build a fenced-in dog play yard. Inside, they repainted and pulled up floors to replace them with easily cleaned LVT flooring. The team renovated one room to be the dog kennel room, and the laundry room became part grooming room, with a new sink and washer and dryer. Dog beds and cat bridges were added to most rooms for pet-friendliness. Finally, and so important, was a pet-friendly living room, where both pups and owners could just hang out. This was fully renovated with new lighting, floors, paint, furniture, decor…you name it!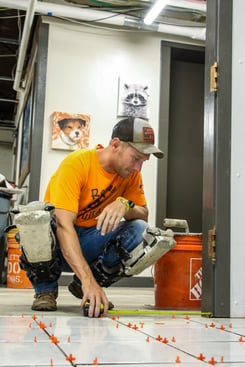 This July, the Rescue Rebuild team visited DVACK again, but the circumstances were a bit different. Given the coronavirus pandemic, no volunteers could be involved, though the RR team was approved to continue working to help people and pets. Back at the facility, the team replaced the kennel and laundry room floors. They also installed more storage shelving and utility closets.
Rescue Rebuild finally headed home after providing this shelter with pet-friendly rooms, dog kennels, and a dog yard! This is now the very FIRST domestic violence shelter in the state of Kansas with the accommodations to take people and their pets into safety! What an accomplishment. It feels very special to have been a part of this Rescue Rebuilding effort…twice!
Your donation supports Rescue Rebuild builds!