LifeLine Animal Project's Long-Term Shelter Residents are Finding Their Homes
By Emily Hall of Kitty Cat Chronicles
Checking in with LifeLine Animal Project in Atlanta, GA, we discovered they've had great success with the Cat Pawsitive Pro (CPP) program so far! Chief Operating Officer Andrea Peterson says it "has had such an amazing effect on both our cats and staff here at LifeLine! For the cats, it's been quite astounding to see them open up and blossom during their stay, and even better, see them actually getting adopted!"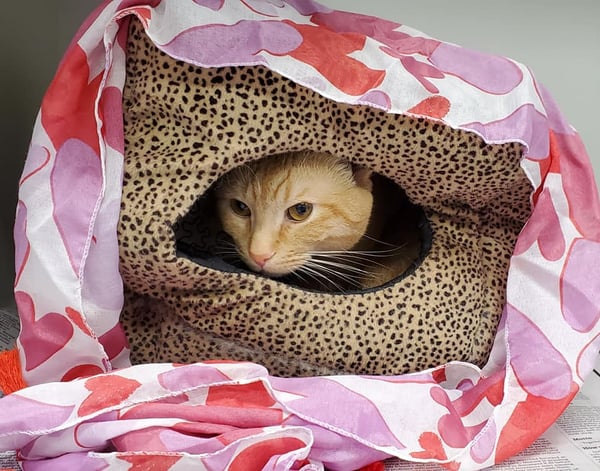 Goose is one of those lucky kitties who has now found his forever home thanks to the work that LifeLine's staff has done with him. When he came to the shelter after being removed from a bad situation, he was completely shut down and would just hiss and hide. As training began, he started coming out whenever he'd hear the clicker. He would come out of hiding for a little bit longer each time and has now been adopted!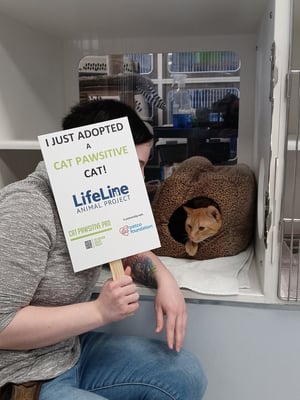 Goose isn't the only one. LifeLine has adopted out several cats since training began – two of whom were long-term shelter residents.
Natalie had been at LifeLine for a while before she joined the CPP program. She had been shot with a BB that couldn't be removed, and she needed a home that could give her a calm environment. Training brought her out of her shell, and she has since been adopted like Goose.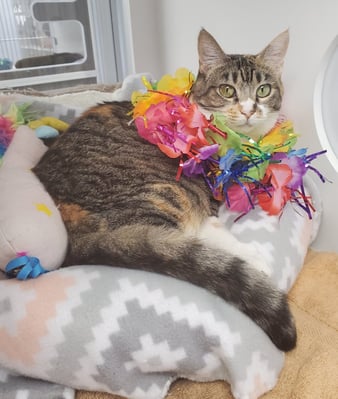 Team Leader Annie Alder says, "Seeing cats that have spent weeks (or sometimes even months) being stressed, overstimulated, or just generally overwhelmed by the shelter environment finally get to a place where they're able to relax has been eye opening."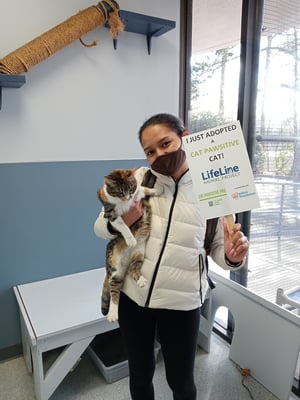 Samantha Bell, LifeLine's Trainer-Mentor, is impressed with the progress she is seeing with the staff and the cats. "They chose challenging, shut-down cats for the program," she says. They've had "to work extra hard to see the slightest improvements, but it's working! Their cats are all making huge improvements. I'm so proud of them."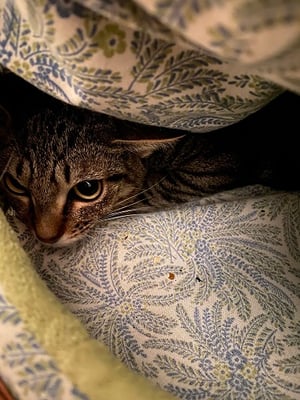 While there are several success stories at LifeLine, there is one kitty who still requires some more work. Aladdin was overwhelmed with shelter life and avoided human interaction at all costs. He was taken home by a foster to continue training in a less stressful environment and has steadily been making improvements.
Aladdin now spends less time hiding and has learned fun tricks on cue, like "blink." His foster reports that he gets more comfortable with him and "their interactions every day, which can be observed in his ever-changing body language." We hope to hear more good news about Aladdin's progress at our next check-in!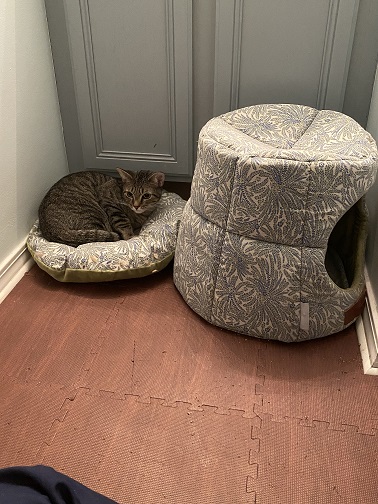 The cats aren't the only ones who have benefited from the CPP program. Many of the staff members at LifeLine have now truly realized how misunderstood cats can be just because of certain behaviors they may exhibit when stressed or scared.
The shelter has found that "it's not uncommon for people to write off cats with certain behaviors as unfriendly, unsocialized, or even unadoptable without realizing the potential they have for improvement." They report that "the CPP program has further solidified the idea that not all cats are who we initially encounter in the kennel and that shelter behavior is, in fact, not representative."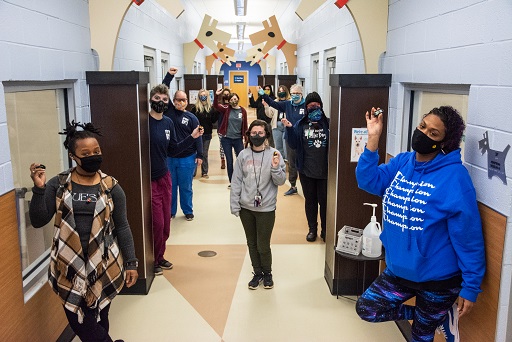 Team Leader Annie Alder and staff are thrilled to be a part of the successful journeys for these cats. "We are incredibly grateful for this opportunity to help so many more cats showcase their true personalities and find their forever homes!"
YOU can improve the lives of cats at risk. Donate today to The Jackson Galaxy Project's Cat Pawsitive Program and transform the places and people that support at-risk pets!